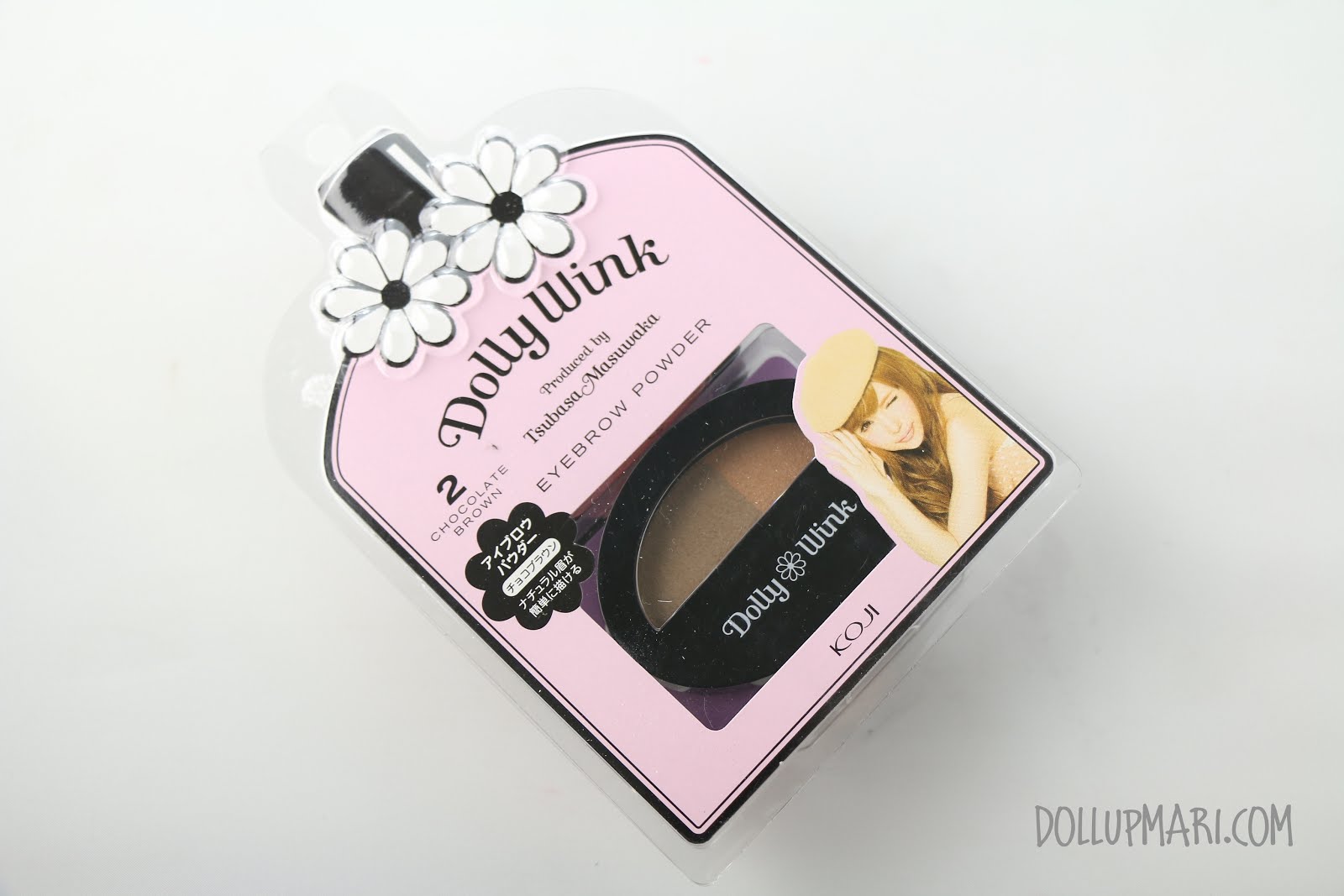 There are just products you love so much that you buy them in other shades. This is one of them. You may have seen my positive review on Dolly Wink's Eyebrow Powder in Honey Brown months back, and how I've included it in my April Faves Video. And in general you've probably seen the frequent mentions of this shade in particular in a lot of my tutorials that it's also time to make a formal review.
This is in shade 2 or Chocolate Brown. There's actually a third shade, but it's too ash and too dark that I am still not certain as to whether I shuld buy it as I'd mostly only be able to use it on my clients and not me. This is the darkest eyebrow powder I'd like to use for everyday…
But anyways, let me show you some more photos of the product and my adventures in using this shade as an eyebrow product and for contouring!
So up close, this is how it looks like. The product itself is as big as a matchbox, but the packaging is as big as 2/3 an iPad mini. This packaging is really cute and photogenic (as the photos show), but was a bit of a challenge to take home from Hong Kong as I wanted to keep it preserved and in good condition. It consumed quite a significant amount of space in my luggage.
And these are the warnings for those who need them.
You can kinda realize from now how bulky it is. It's got a hollow fluff on its butt to allow it to be displayed without a rack and maintain an upright position.
This is the back portion of the cardboard. The basic instruction is to mix the two colors and apply it to your eyebrows with a base already applied. They also recommend the usage of their eyebrow pencils to supplement the powder.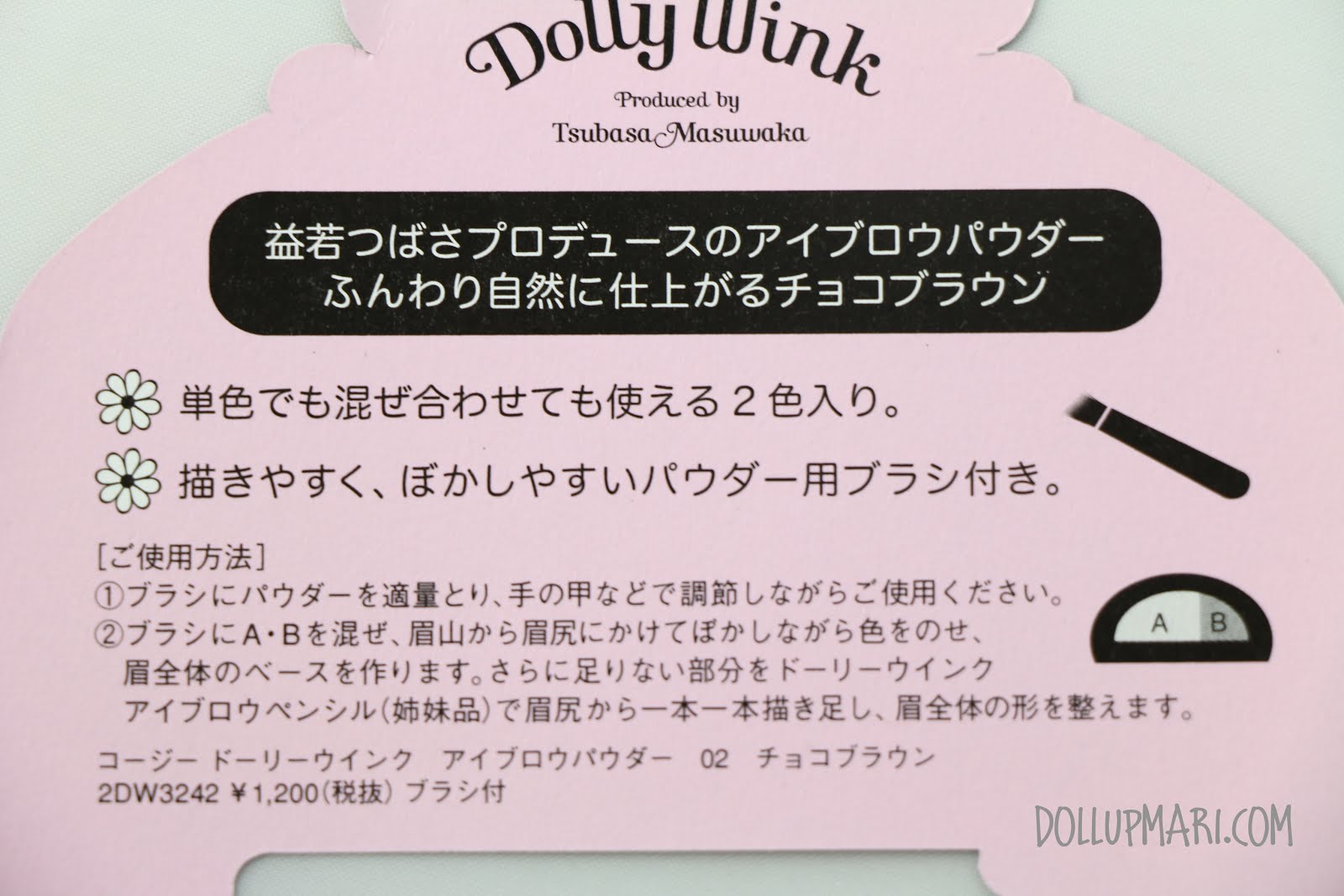 Here are the ingredients. I don't plan to go to the nitty gritty, but for the conscious ones, please be advised that this product contains talc, silica, methylparaben, propylparaben, and may contain mica.
And here we go with the packaging. I honestly love the elegance of the packaging, and how tiny it is that I honestly find this good for travel. It's about a centimeter thick, but given that it's just as big as a matchbox, this is certain to not take space in a lot of makeup kits.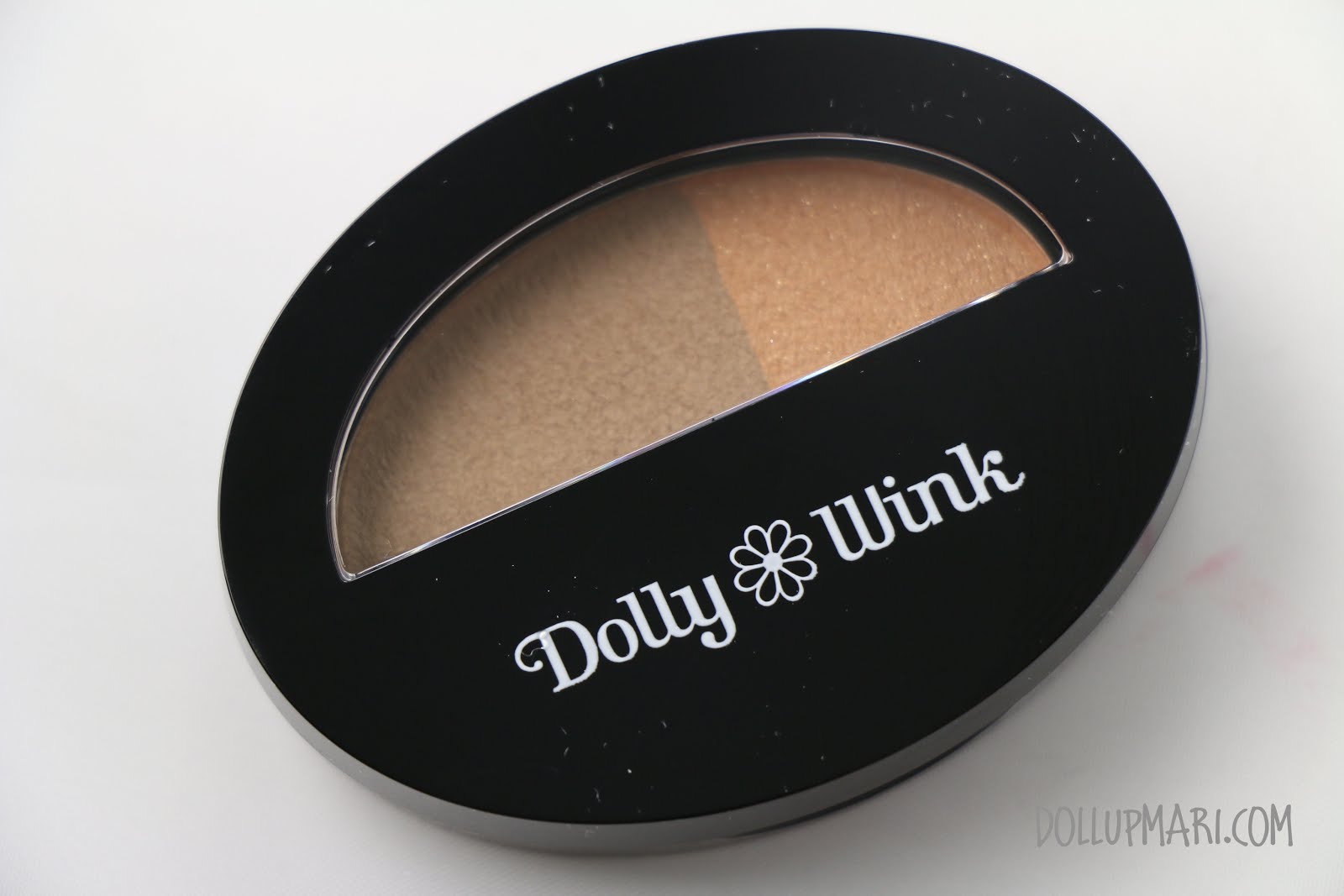 It's indicated here that it's the Chocolate Brown one, but when looking for this in the drawer I just look at the window of the lid instead of this sticker. It's very different from Honey Brown that it's easy to gauge at a first glance.
Once opened, you'd see this relatively big pan with two colors in it. The packaging is forgiving such that this paper like embossed texture allowed me to touch the product for curiosity when I still hadn't taken formal photos and could not generously swatch it yet.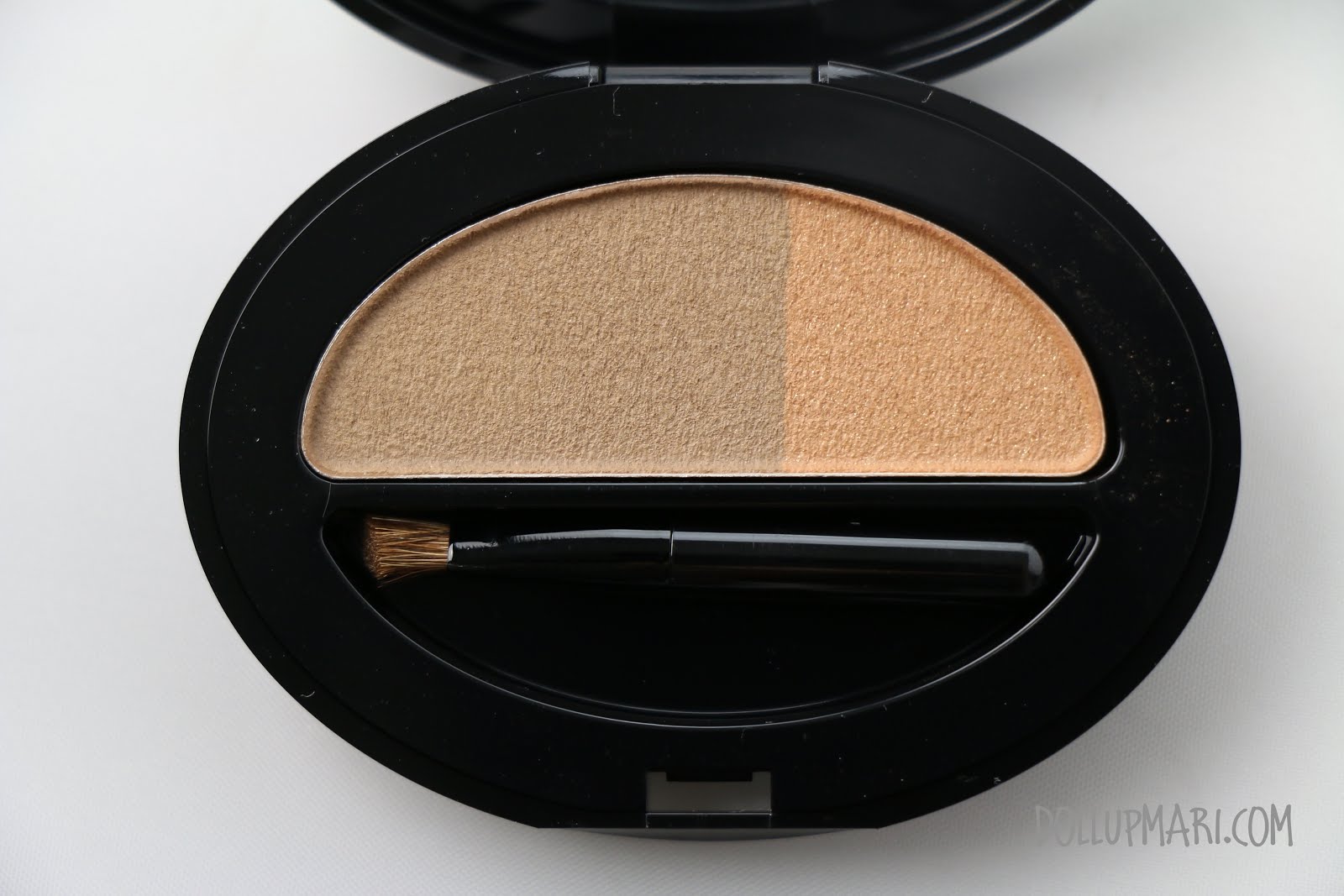 This is, in general, quite a reddish brown when on the face, even though on the pan it looks like a neutral brown. The right side looks a bit redder in real life, with the left side a healthy chocolate brown. The left side is what I could say constitutes as a true chocolate brown.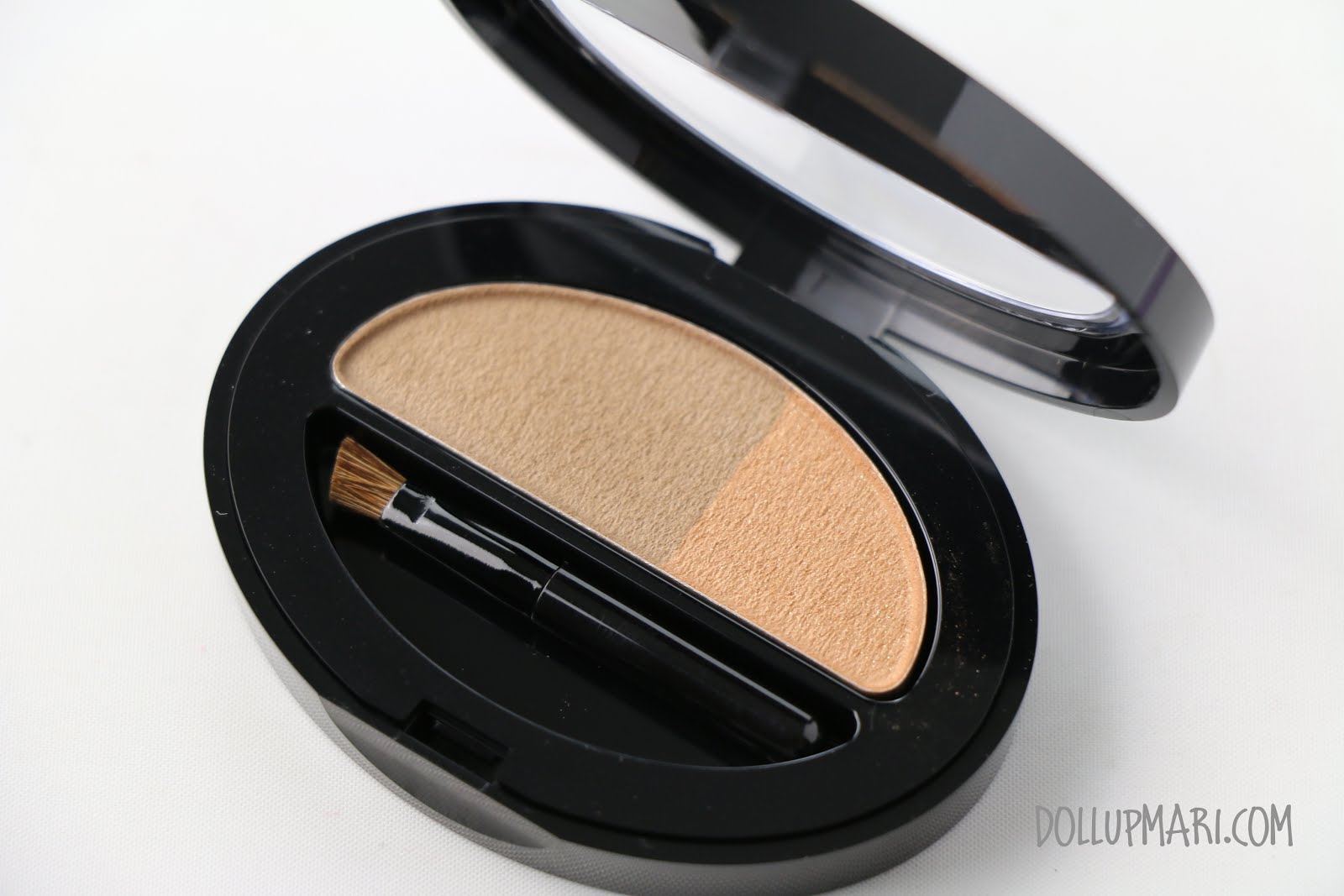 And this is the brush that it comes with. I am guessing it's made of natural fibers given how it feels, but I can't be too sure. The brush is really small, like a matchstick, just as what you see in the photos. The brush though, is quite unique for what I usually see as it's almost twice the thickness of a regular angled eyebrow brush and about 2/3 the length. At first, I had quite a difficult time with this brush for making a thin tip on the outermost tip of my eyebrows as it's really that thick.
I also got used to using the brush on the tip, and I realized that it also comes with its own benefits. With this brush, you can make more solid lines, which means you can avoid crooked eyebrows as it's so thick that you make thick solid lines right away instead of making thin feathery lines with the usual brush, only to end with a lot of crookedness and a lot of powder gone in other directions.
The packaging also feels sturdy, and I once dropped this quite hard and was worried that the product was affected. Thankfully, the pan didn't crack, save for the window that got popped out. I was also able to return the window (the clear plastic) back into place without any problems.
And these are the swatches. The first stripe is the left side color, the neutral chocolate brown. The second stripe is the reddish brown I was describing, and the third stripe is the two colors when mixed together.

Dolly Wink's powdered products are really pigmented and this is why the color payoff is good.
Yipee! It's demo time!
I purposely put these photos here so you can see that my natural eyebrow hairs do not grow graciously and both my eyebrows are short (as in they're not long enough to reach the outer corners of my eyes.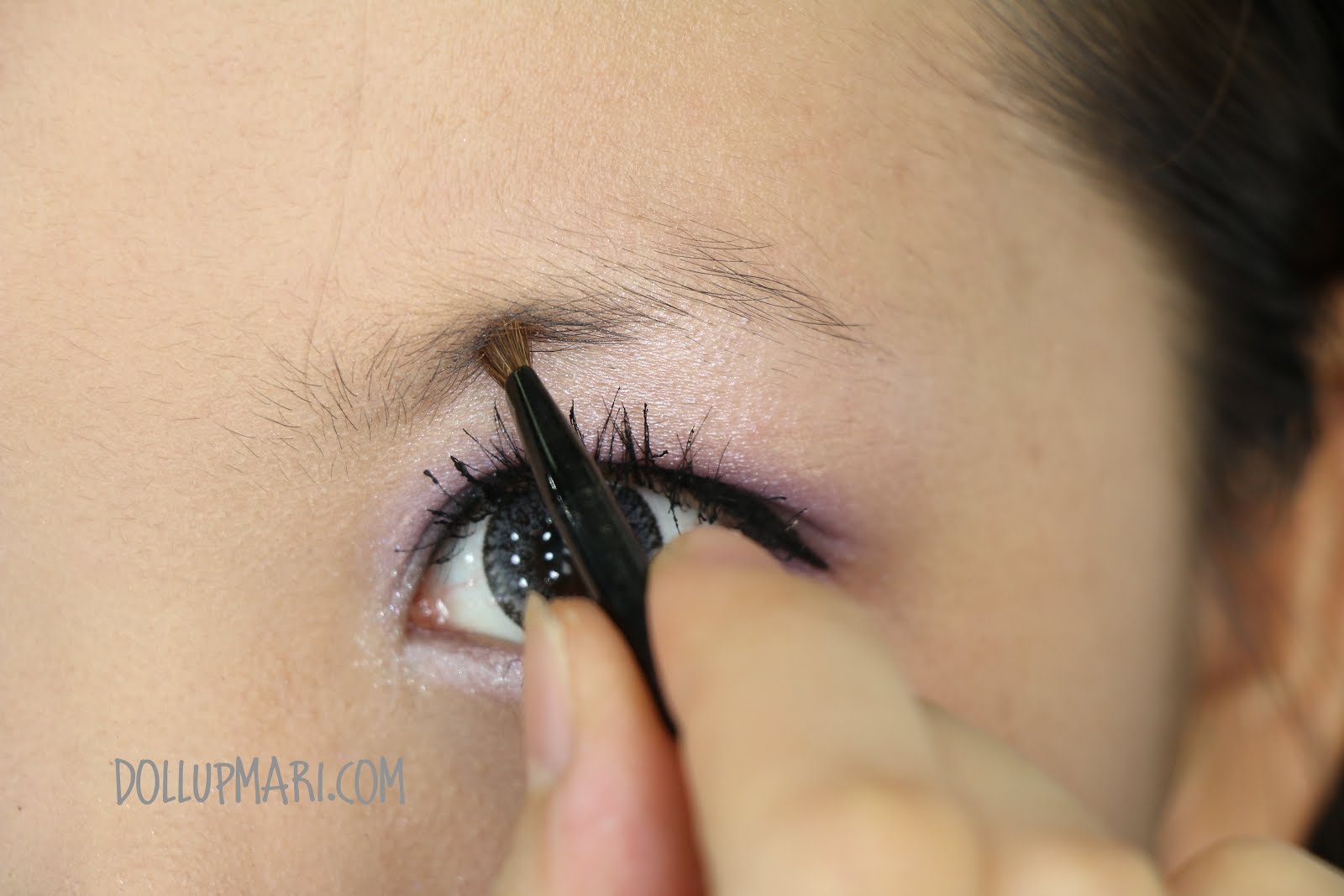 And this is the effect after. You can kind of see that up close, the divide between the hairless and haired is quite strong, but this is not very obvious from afar. I think you can also realize now that it's quite a reddish brown. The first time I used this I honestly thought that this must be the shade targeted to redhead gyarus.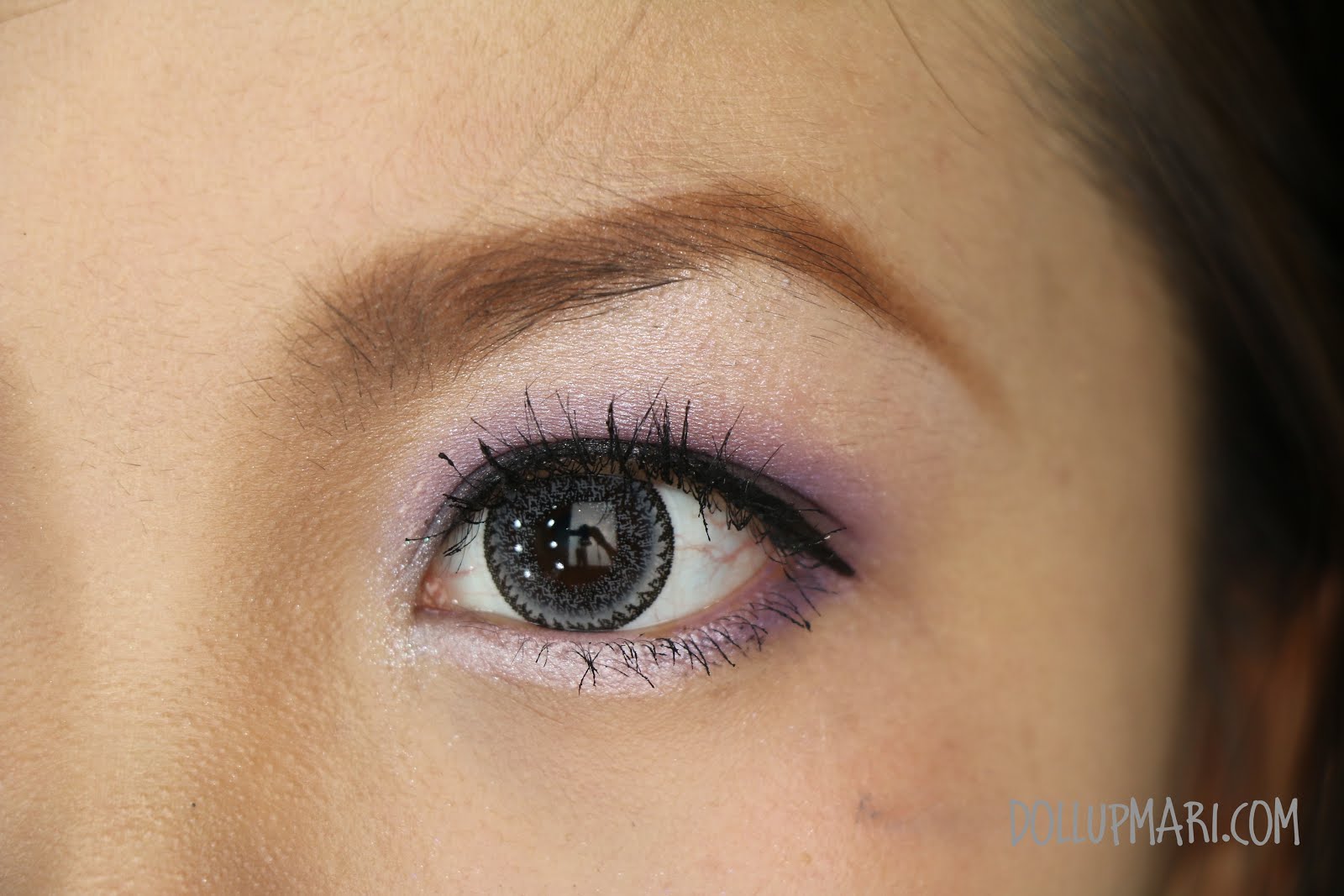 And here's to note its most important power as an eyebrow powder. You can see that it can still go quite opaquely and stick well to my hairless areas, something that cannot be easily done with a lot of eyebrow powders. A lot of powders need to me supplemented with pencil, but this is one powder that can work alone on hairless areas.
Another thing I noticed too is that the hairless areas do not smudge or fade even on a hot day or even with my very oily skin. Sometimes, when I use powder, my eyebrows are longer than when I first did them due to the powder on hairless areas migrating. There are also powders that fade the moment I touch my face (as in I'm not even smudging on purpose here!). And there are powders that just fade after a whole day and my eyebrows look short again by the time I get home. This is one powder that does not fade. I still have normal looking eyebrows at the end of the day.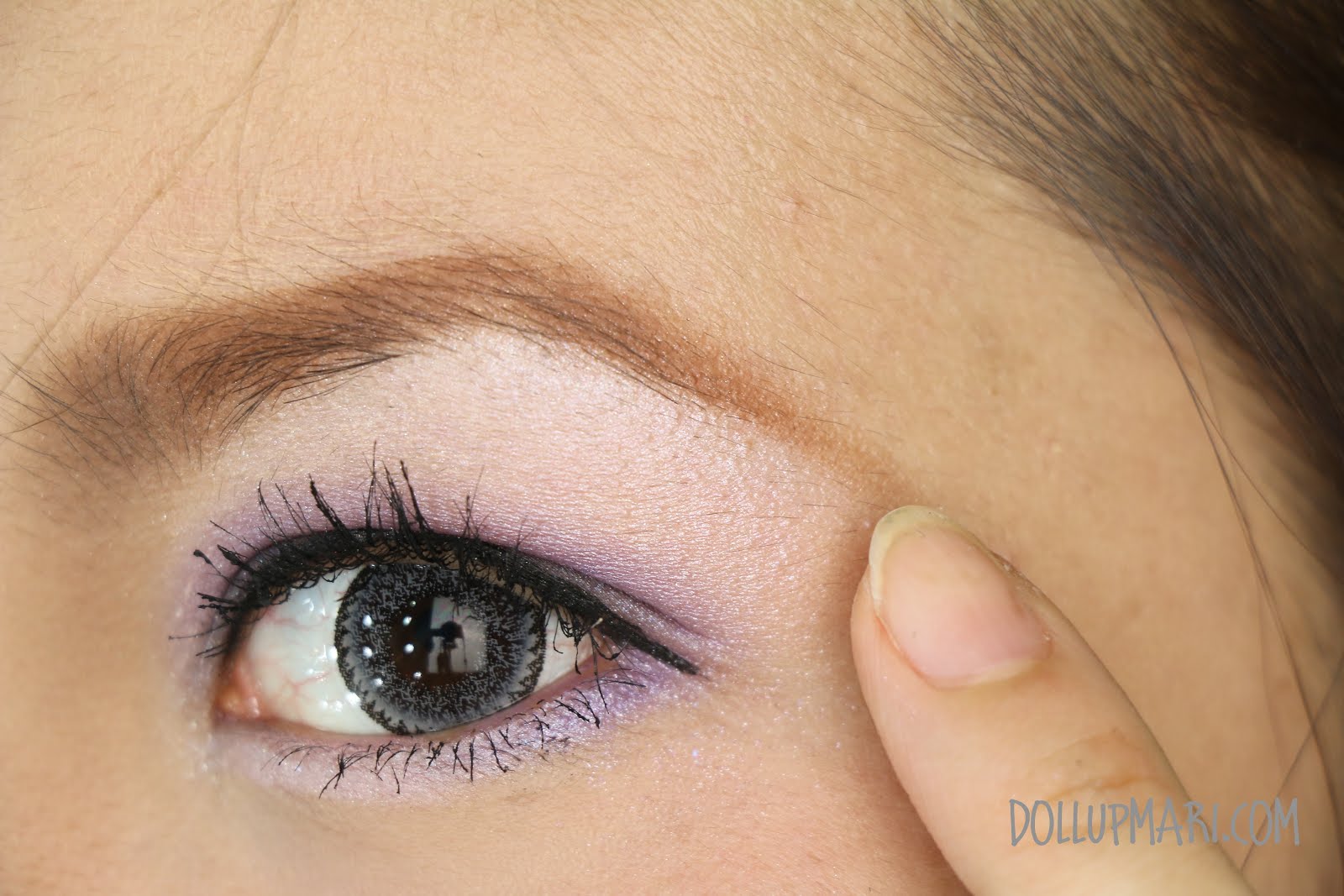 And like the Honey Brown shade, it's also a good contour product (the left side shade though, no one wants a reddish stripe on their face)!
So yaaay, this is it for this shade! I honestly will buy this again once this runs out as it's really flattering on me and the texture is really nice.
I got this for HKD108 (approx Php 600++) from Sasa in Hong Kong. In terms of value for money, I do think that this product is really good as it's got a good texture, good color payoff, good staying power on hairless areas, and I've been using this and the other shade for months now and barely anything has happened to the pan. A little goes a long way. And for Asians, the colors of this product line is just very flattering. I like Make Up For Ever as a brand and all but personally feel that their contour products are too red for most Asians. This is the right kind of brown for Asians.
One day Dolly Wink will take over the world. I just know it.
Top Beauty Blogger, Vlogger, and YouTuber