It's the days like these that make what I do worth it.
I think you guys do know by now that it's not easy to be a blogger. Or to be more politically correct, a "commercial" or "industrial" blogger– because there are plenty of bloggers who run personal blogs and only update when their schedule and motivation permit.
So yeah, going back, it's not a walk in the park. Anyone who has tried to make a review, tutorial, or whatever beauty post will realize how many hours can go into a single blog/vlog post. Blogging about the products/events/activities of various brands all at the same time can be very exhausting. People often think that I sunbathe all day and "just" take pictures of makeup not realizing that it takes so many hours of work. The biggest opportunity cost for doing this is not being able to work a real job (most events are held at teatime on weekdays, and product shots really do take time, so you really just can't work a decent day job and have a decent blogging career at the same time and stay sane). And the other thing plenty of people don't realize is that when you are a blogger, you can't work on motivation or inspiration. There are deadlines that need to be observed, and I work regardless of whether I am energized/motivated/inspired or not.
This is definitely not something I expected Maybelline to do but something that has deeply touched me and reminded me why I do what I do.
This event was scheduled on the day HyperInk was to be launched, so I thought the whole "You're part of the Maybelline Squad!" on the invite was just a nice way of saying "You'll be a guest we'll give an exclusive sneak peek of our new eyeliner!" Brands have plenty of terms to make press event guests feel special, so I thought that this was just one of them. Only when I got to the venue did I understand. They scheduled this awarding ceremony between 9-11AM and had the HyperInk event at 11AM onwards, with the awarding ceremony reserved only for the actual 20 awardees. The rest of the guests came at 11 for the HyperInk event.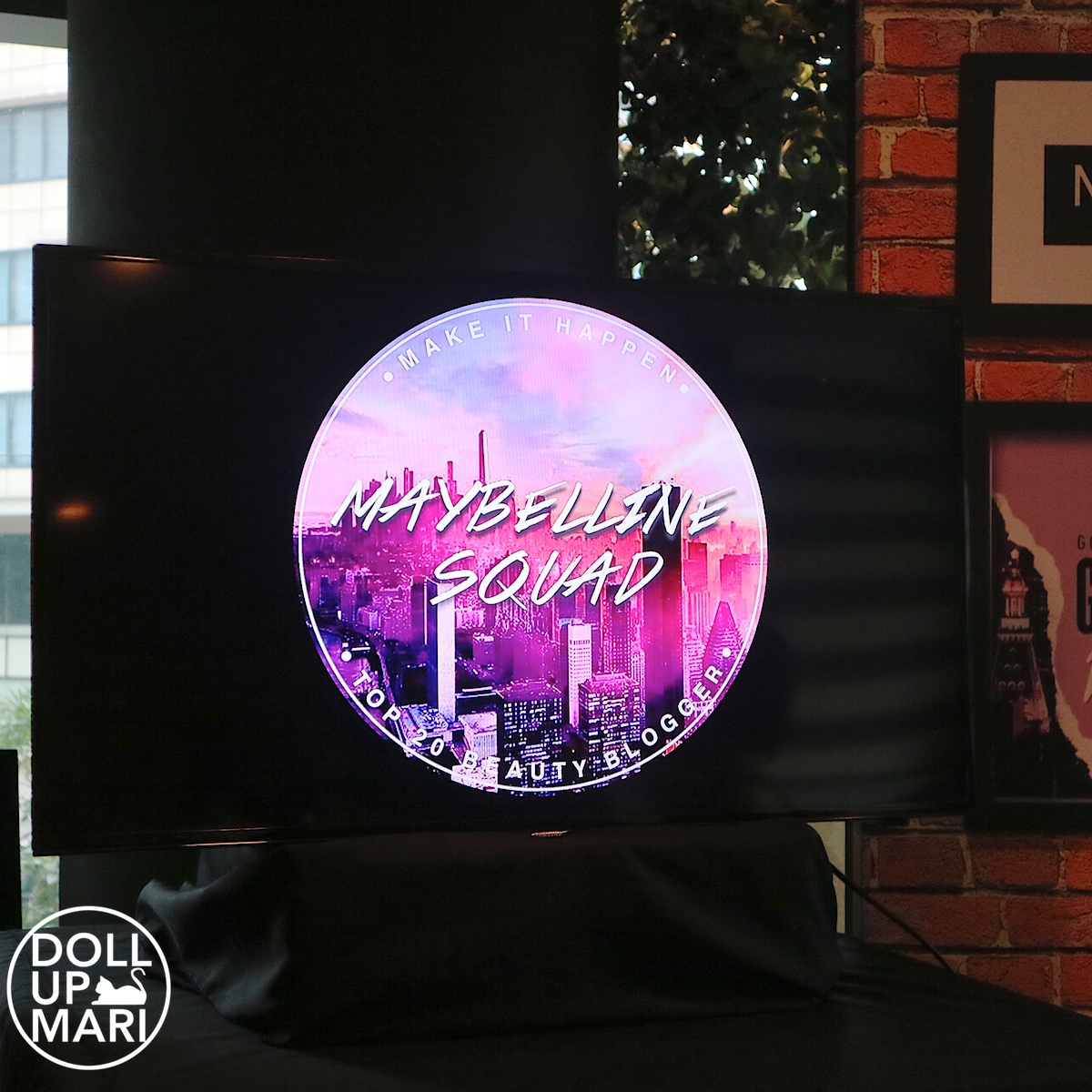 So the awarding was really casual. The atmosphere was light. Or maybe to them it is because to me it was so symbolic.
This is the first "award" I've received in my blogging career that really just is about hard work through time. I have won in blogger contests and gotten into "elite blogger circles," but all of them were technically labored. Like I knew there was a contest or a search, and then I joined, and then I advanced. This is the first award that I've gotten that I didn't have to sign up for; it was the team who saw my hard work.
This one really caught me off guard. I honestly can't help but stare at this trophy even till now as I write this because it touched me very deeply. This is really something they could have not done, and they still would have gotten all their mileage because the team really works with us closely and collaboratively. And yet they chose to do it. That's where the difference lies.
Perhaps from now on plenty of brands will copy this and make awards of all sorts, but it's in them that I truly saw the sincerity.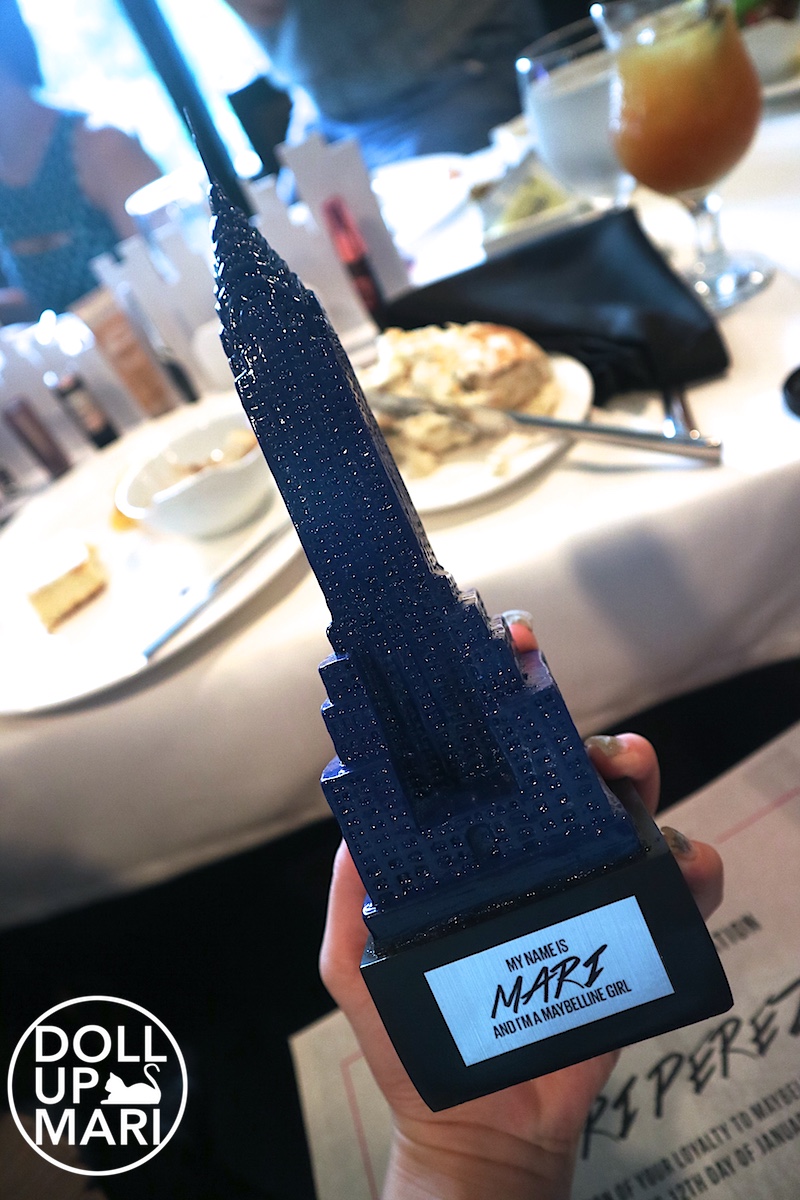 Okaaay so moving forward from my "dramatic" acceptance speech, this is the brunch we had. Yaaay eggs benedict. We also had bagels.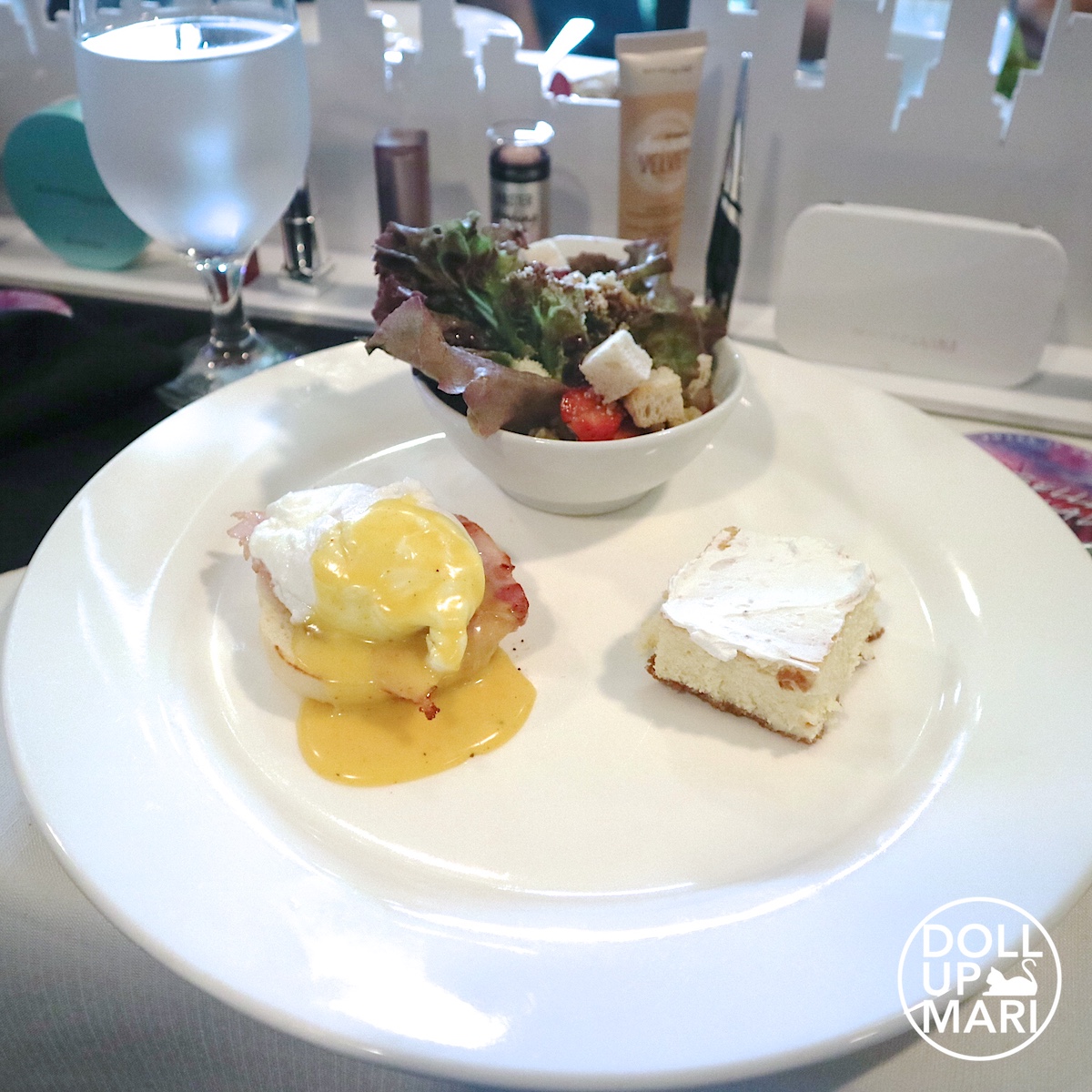 I swear the awarding was so casual. I'm being over nostalgic on my own hahaha.
They quickly moved onto the future, or in other words, revealing their brand plans for Q1 2017.
Here is Cary Co, Marketing Manager (aka the current fairy godmother of Maybelline) welcoming everyone and thanking everyone for their efforts. This has good lighting because this is the photo taken by the official photographer hahaha.
So here are my own photos. I was seated facing the window so my photos are against the light.
But anywaaays, Jia Brion, product manager for eyes, was so excited to reveal their Valentine's campaign involving Liza Soberano and HyperCurl mascara. As you've seen with the US, not all Maybelline girls make official ads/KV's for all Maybelline products. Like Adriana's doing the Dream collection and Gigi's doing the pushup mascara, but you don't see official print ads of Gigi with Dream or Adriana with pushup even if you expect that they use Maybelline for all their looks. That's the reason why this activity is something new to talk about. Liza's Valentine's activities for HyperCurl is sort of a new mini endorsement in itself. Just like how she's endorsing Fashion Brow duo shaper and Clear Smooth All in One. Just like how Georgina is endorsing Creamy Matte Brown Nudes and Adriana is endorsing Creamy Mattes core collection.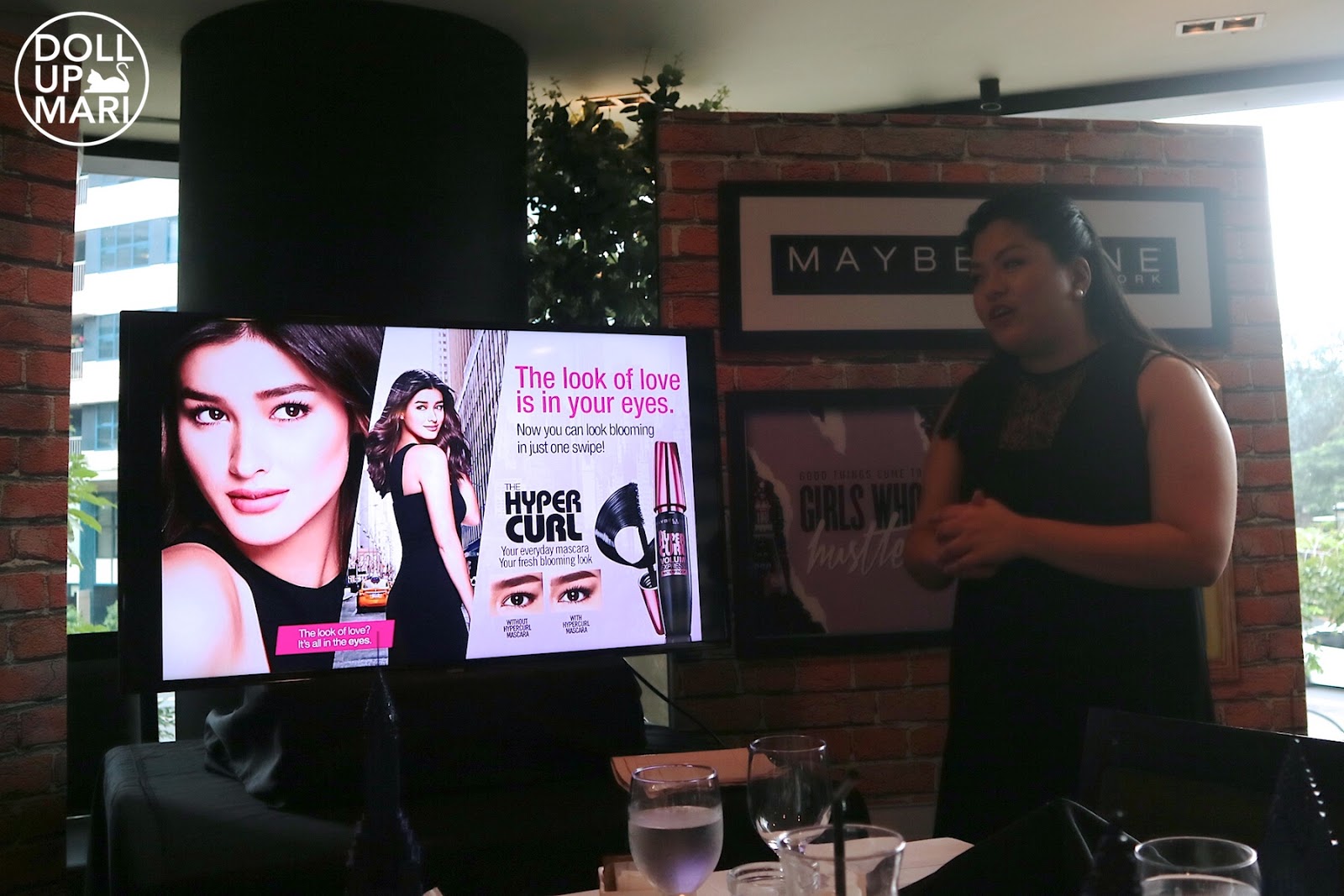 I think this perfectly captured how excited the team was. Sandy Tiu, product manager for face, talked about plenty of plans for Maybelline's game face in 2017. I am glad I have this shot because the shots I have of all the other brand and product managers seem so serious when in fact they were so ecstatic to be sharing with us their launches and activities for Q1.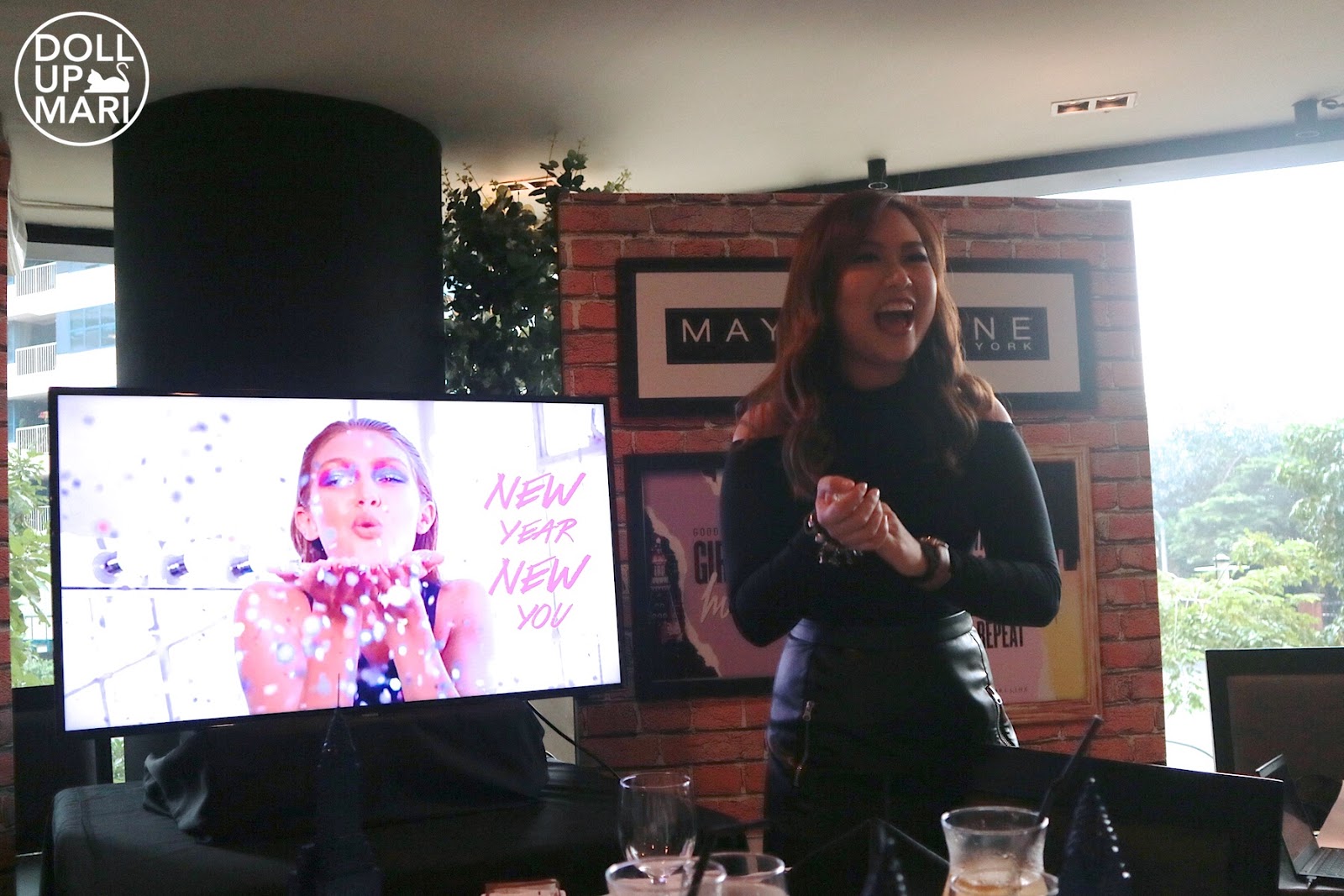 Clear Smooth All In One has been in its new packaging since at least August last year, with a new formulation that promises to be more lightweight and powerfully absorbent. So they are making sure everyone knows by getting their muse Liza to get the word out.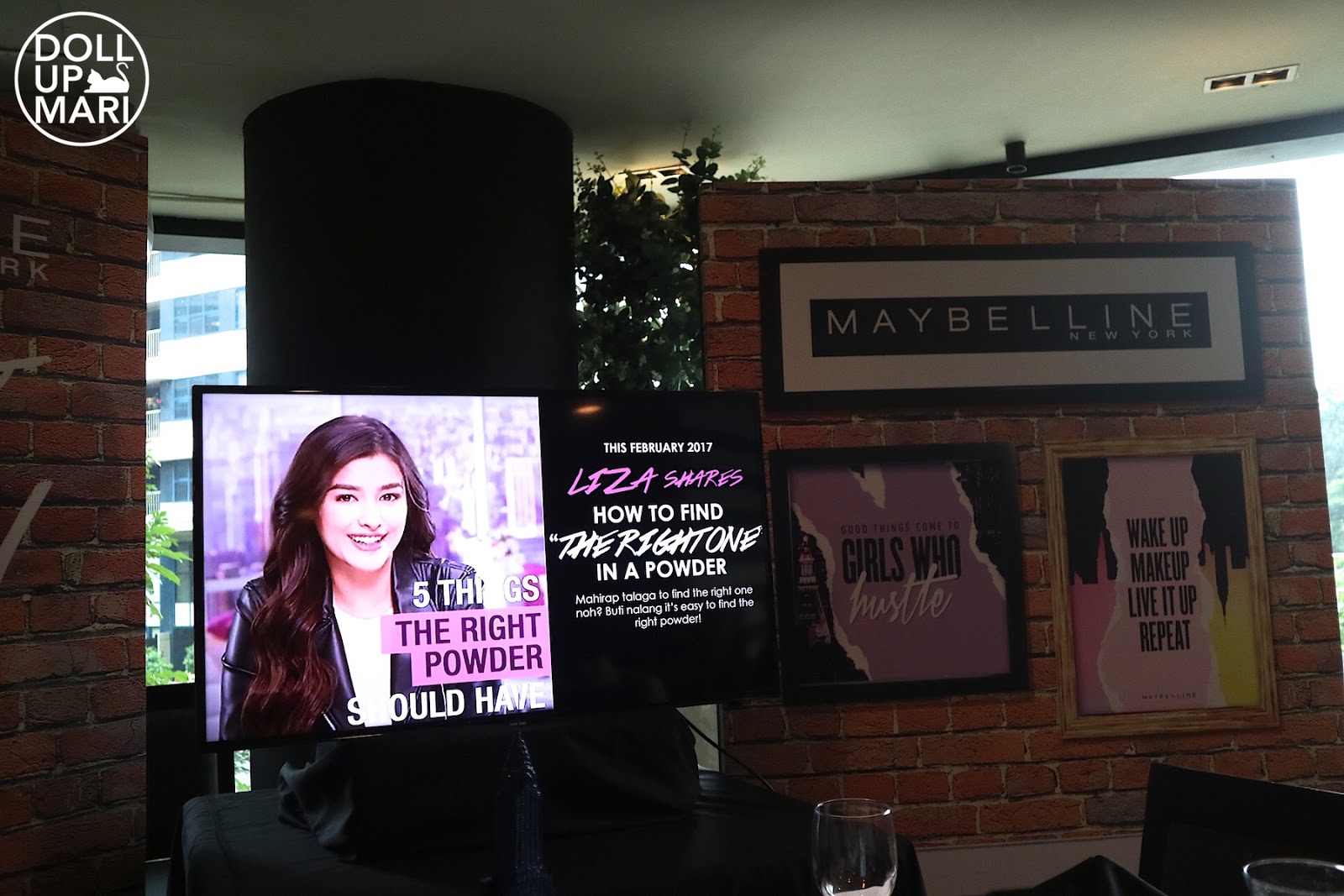 Bianca Sing, another face maven from Maybelline (and schoolmate lezzgo UP!!) shared something that excited almost everyone in the room. You've surely seen the Master Strobing collection in the US, and finally it's coming here this March!!! They will bring in their strobing cream and strobing stick in 2 shades (nude and pink). The best part of all? The collection is HG worthy. I've done my roadtest and I am sooo proud to be alive in 2017 coz my highlight is sooo woke with this. I think this is what Bretman Rock eats for breakfast to shine like a diamond. Abangan ang review!!!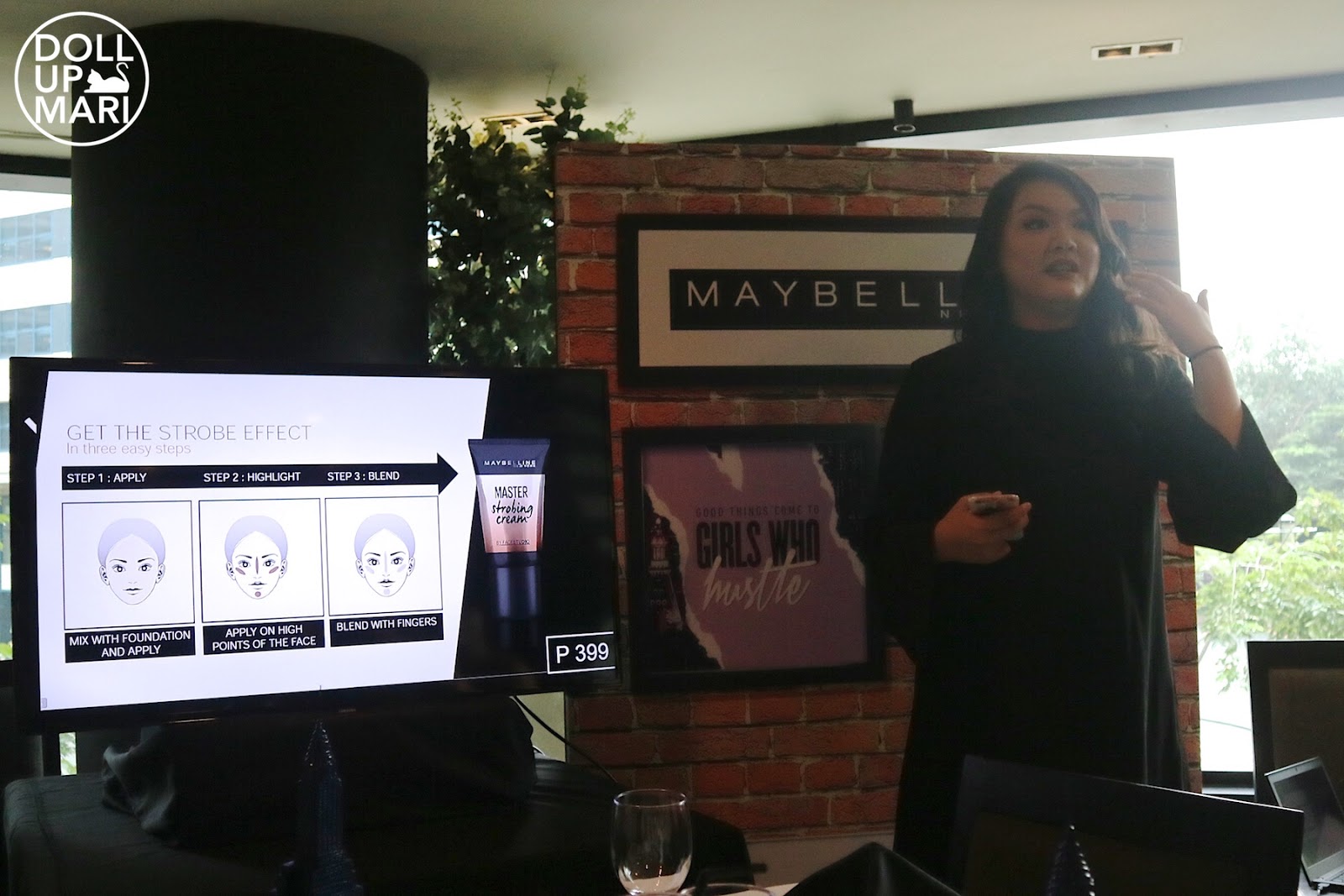 And yet in another episode of happy Maybelline managers, Kat Diaz, product manager for face is sooo happy to reveal that Powder Mattes is coming suuuuper soon! Like very very soon that your monniessss need to be ready. There is a shade that has the potential to be as viral as Touch of Spice so watch out!
I think Kat's expression perfectly screams out "OMG thanks to Maybelline women all over the world can have matte looks without dry lips I love my job mabuhay kayo." And really, that really is what they have longed to do and will continue doing so into the future, especially with this new collection. If you've tried Creamy Mattes, Rosy Mattes, Vivid Mattes or any other matte collection they have, you will have probably realized by now that Maybelline does mattes in the comfiest ways possible.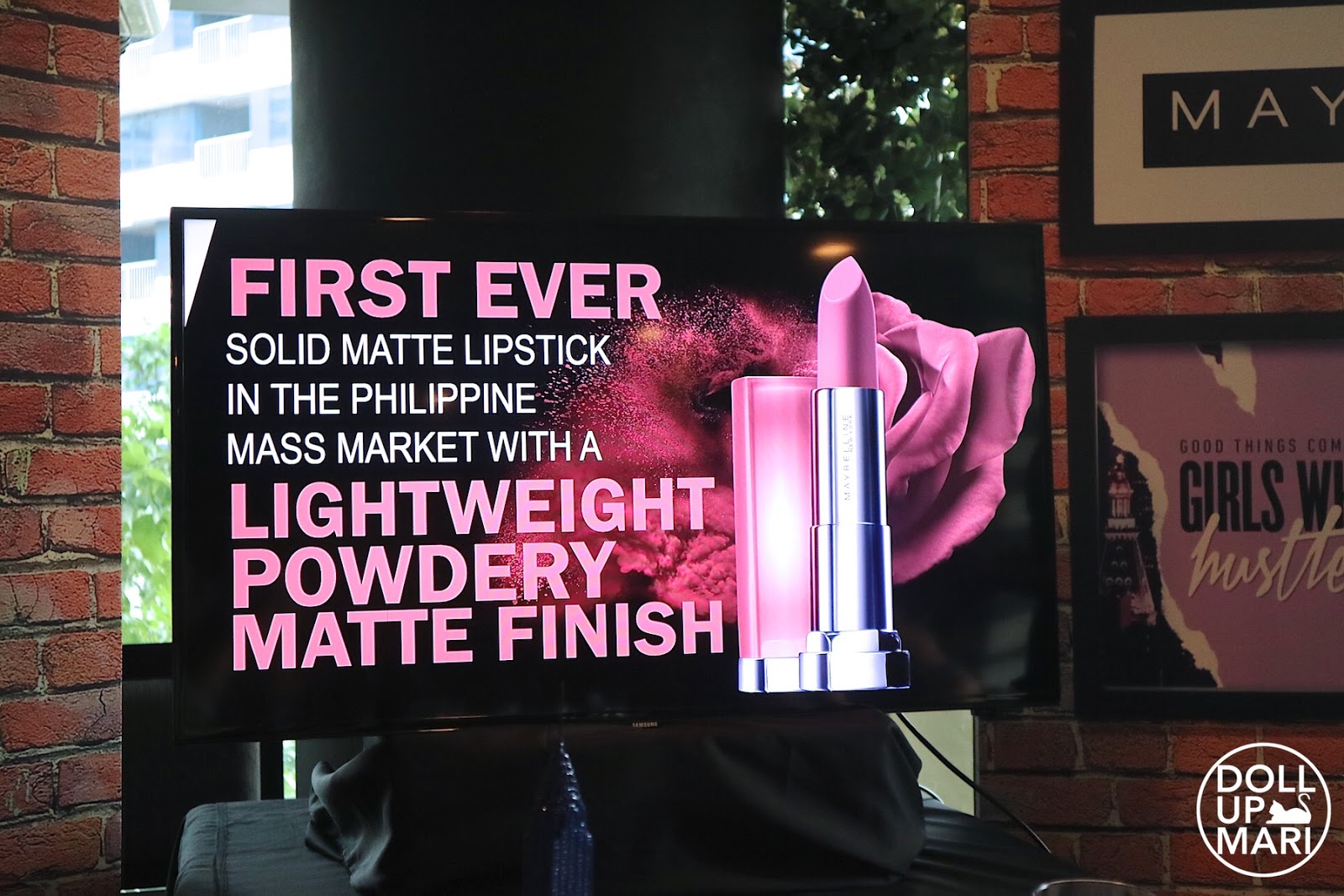 And yaaay, a group photo with all the managers and all the other girls I'm in the Maybelline Squad with! May all our #SquadGoals come true as we #MakeItHappen this 2017!
Top Beauty Blogger, Vlogger, and YouTuber from Manila, Philippines