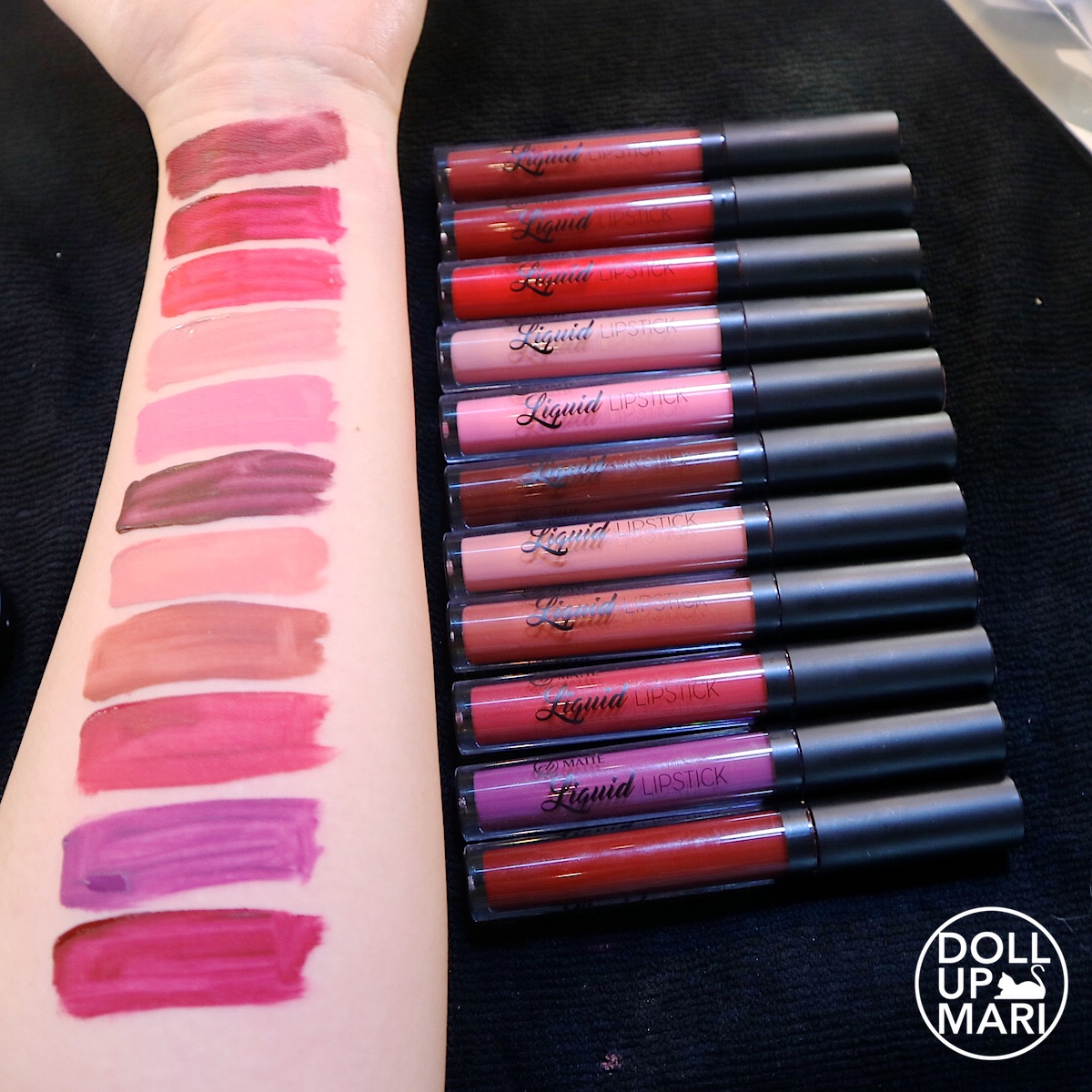 Yesterday, Ever Bilena unveiled their new products to us bloggers and to the press and media, of course. As such, I am excited to be showing swatches and sneak peeks of their newest product offerings!
This is their Matte Liquid Lipstick. And by matte, this really does not budge. The moment you put it on, you will not be able to wipe it off easily unless you use baby oil. The formula is thin, wispy, and doesn't crack on the lips. I find it uncomfortable when a liquid lipstick feels so heavy and cement like that it feels a bit hot on me already. That's why I feel that this will be a big hit amongst liquid lipstick lovers once this comes out in the market. I have no idea about pricing yet, but as EB has always upheld all these years, it will surely be within reach for most beauty aficionados out there.
This differs from their LTD liquid lipstick system in the sense that this really sets. LTD feels like a soft lip cream to me, while this one is truly more of what we expect of a liquid lipstick in a stricter sense.
As far as what was presented to the press yesterday, there are 11 shades. For ease of documenting, I arranged them alphabetically.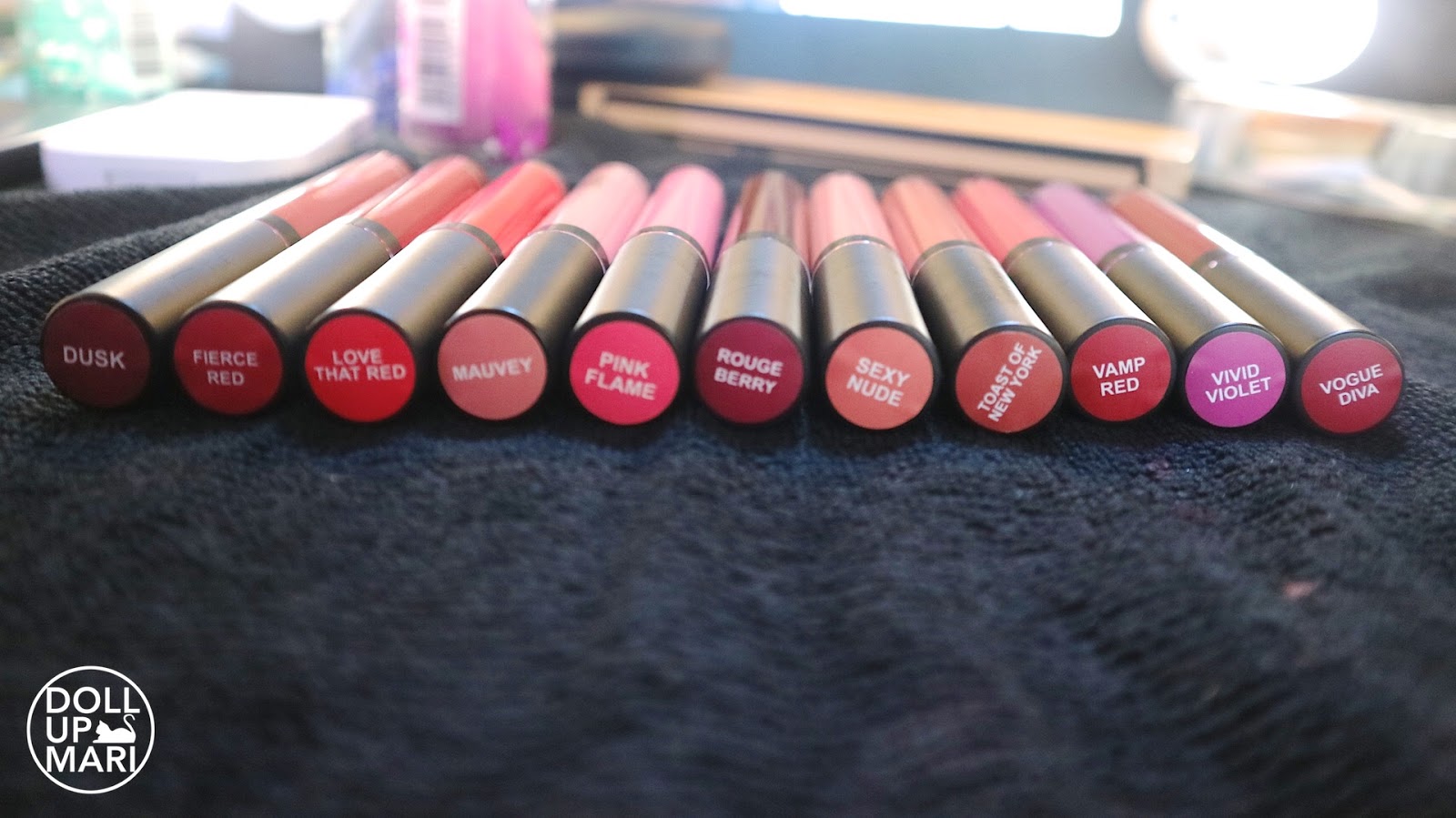 These are the swatches that I have for this product collection. I am sure a lot of people will be excited as there was no shortage of mauves, beautiful browns, and luscious reds in this collection. This is what most people will be looking for in a bold liquid lipstick collection.
Whether you're into more subtle shades or more bold shades, you're bound to find something. I was happy about the very muted shades because they were really on trend with the nudy pinks and mauves most high end brands are churning out nowadays.
Aaand for more illustration, here are my photos wearing the shades! I apologize as these were note taken in my studio so I can't control quality that much. Since the lighting at the event yesterday was too harsh, I took my photos facing the glass door, hence the occasional photobombers. Nonetheless, I hope these photos will serve as a good guide for y'all when this product line hits the shelves.
A dark brown brick red.
A blue based red with a touch of brown. I think this'll be perfect for morena skintones. This is also what I think is a universally flattering red.
A very bold and shocking blue based red. For the unapologetically beautiful.
A muted nudy pink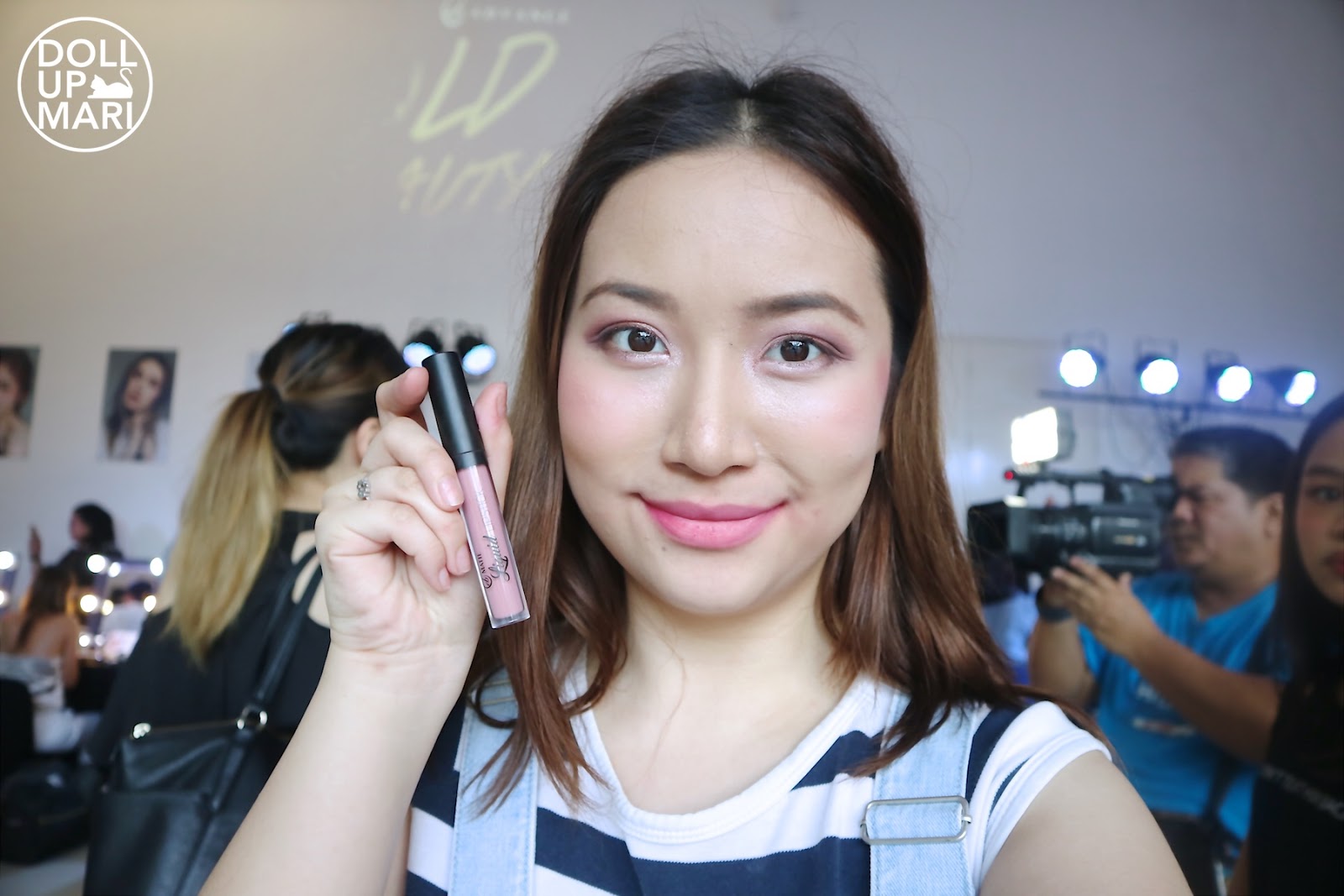 Pink Flame
A milky, cheery pink reminiscent of the colors of a flamingo, or the Pink Panther.
A rich burgundy, like a reddish wine color mixed with brown.
The usual pinkish nude. Just the right nude for most Pinay skintones.
An ochre brown. This is a unique shade I haven't seen in many other competitors yet. I was surprised that browns can actually be wearable for me when I tried this.
A mostly neutral red with a tiiiny touch of mauve to make it look good on Pinay skintones.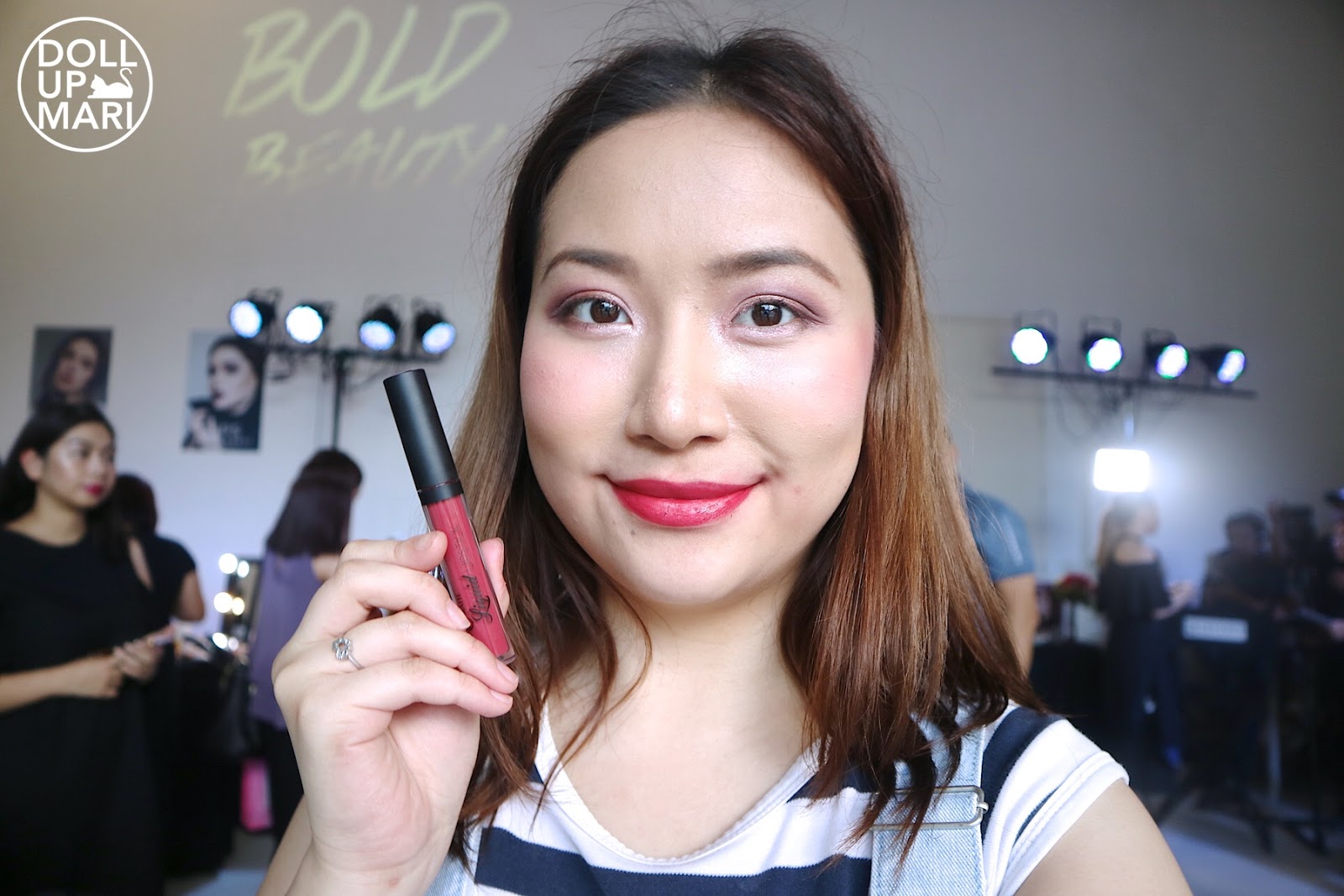 Vivid Violet
As the shade name implies, a beautiful vivid plum.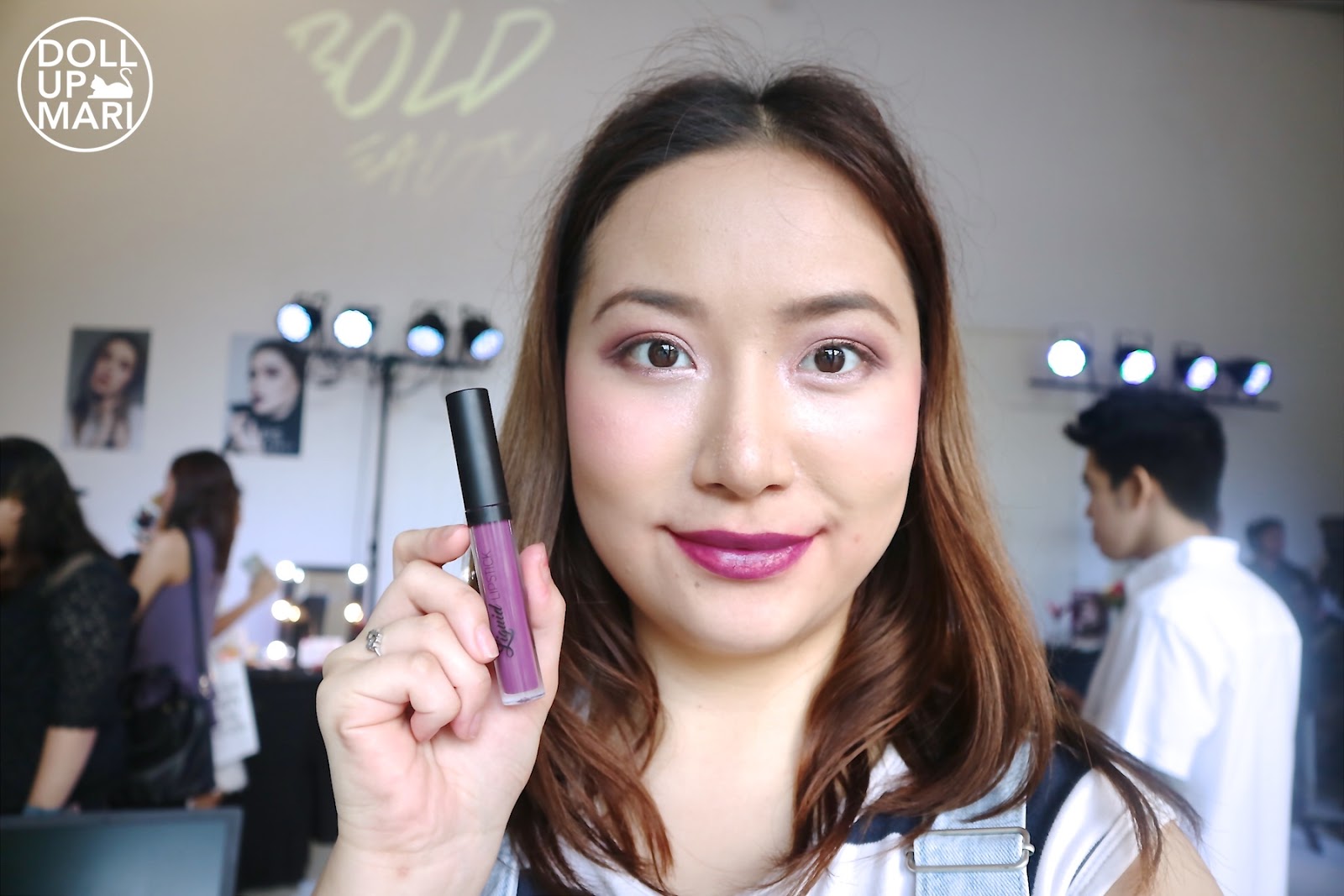 A beautiful burgundy with the reds stronger than the browns. This is as dark as Rouge Berry, but a redder version. Rouge Berry is plumier.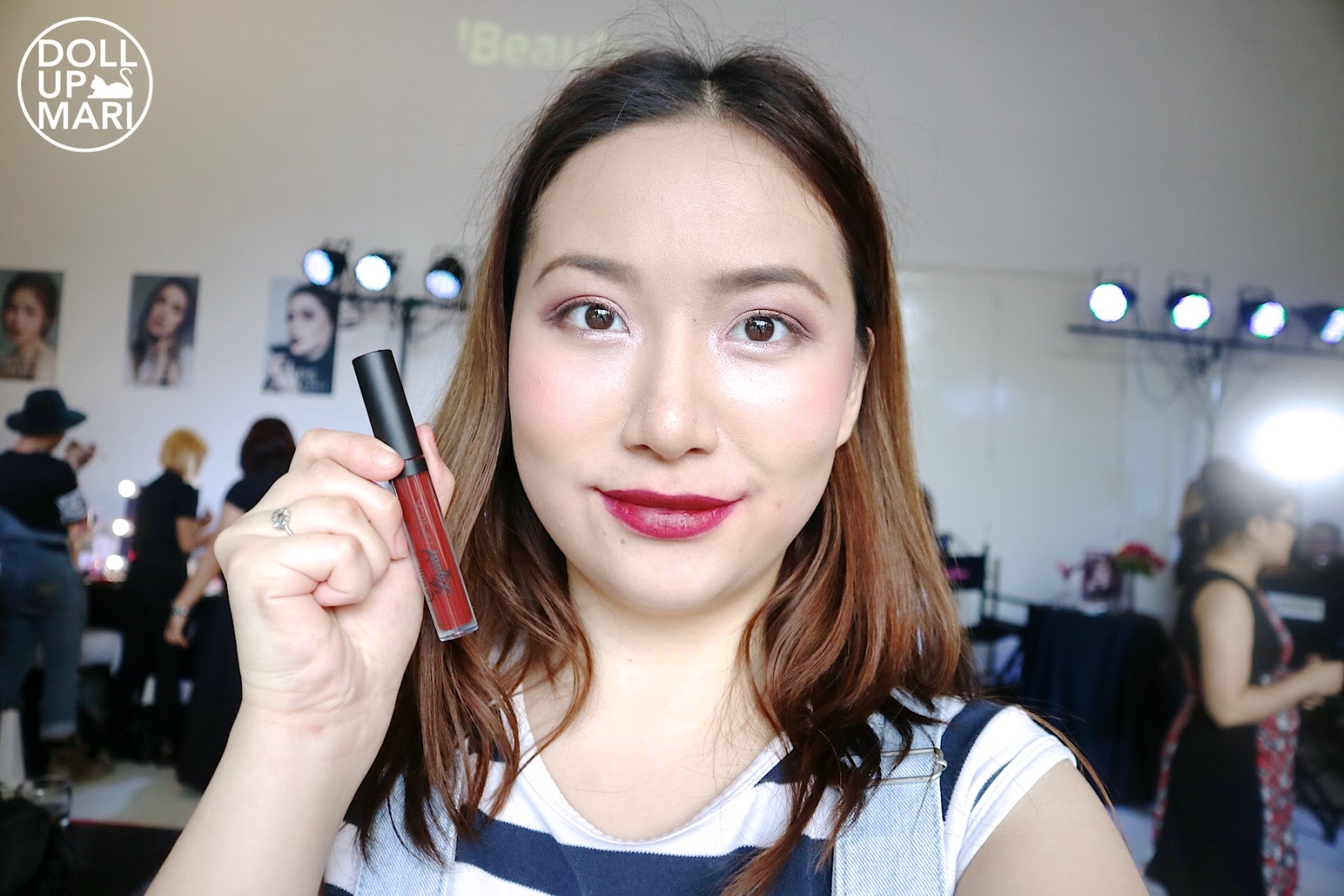 They had plenty of new releases, so I am so excited to be sharing more swatches and sneak peeks as they become available!!!