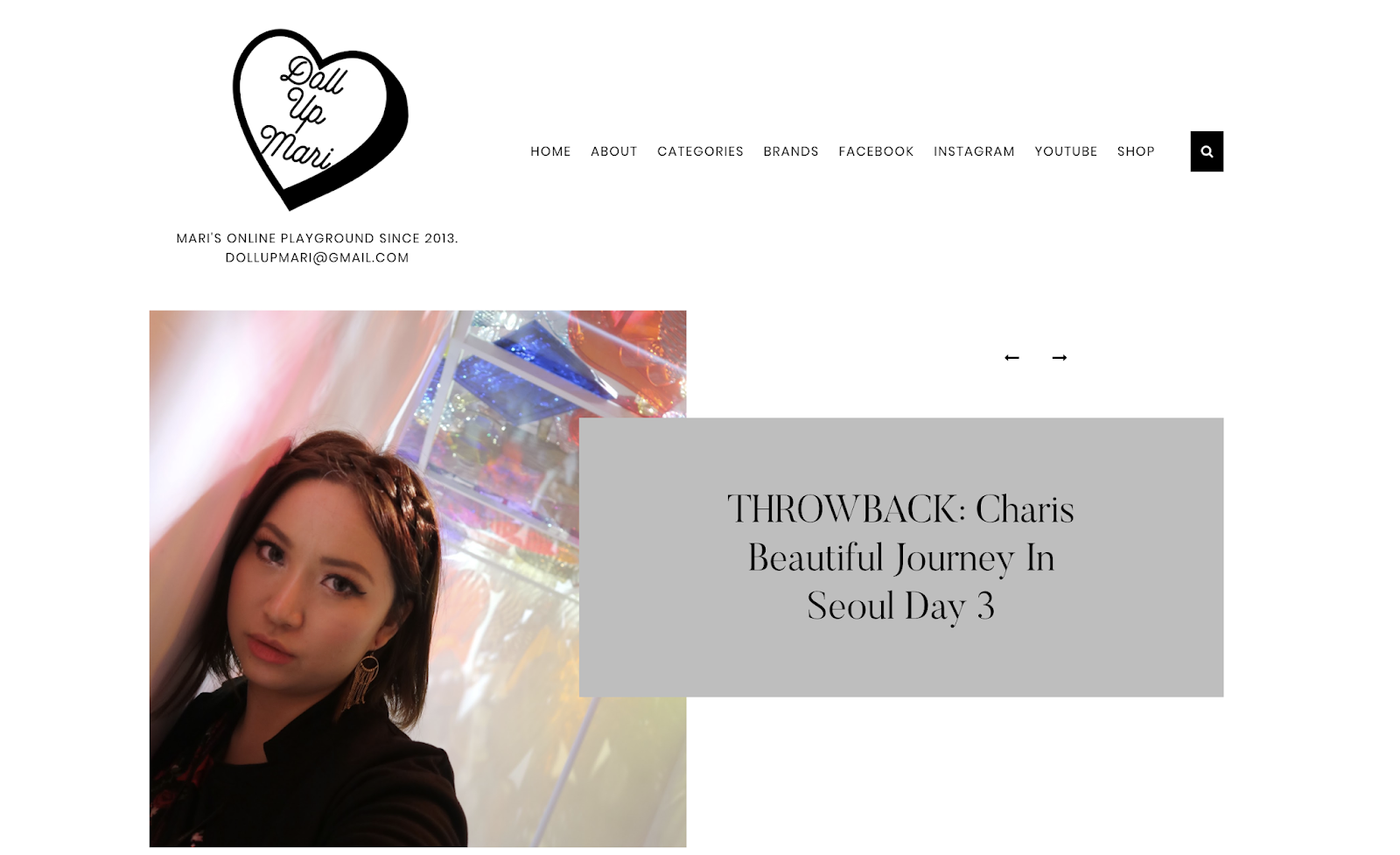 It's about time! If you've gone here recently after a long time of not dropping by, and felt that something was different, indeed, things are different! The last time I changed my blog's template was waaaaay back in late 2014. I did revise the fonts and themes every so often, but the template and general structure of the blog was the same. I've really wanted to change my template for my 5th blogging year, but as I was dying in my past job back in April, I just didn't have the time to change it even if I wanted to. I told myself that I'd change the designs and logos this year no matter what, so after 5 months since my blogversary, I finally was able to change it.
So my old template was a traditional scroll through template and had a heavily loaded sidebar. Every widget was loaded onto the sidebar. I was able to have more widgets then, but I knew that they also looked disorganized. Since they were all shown in a uniform manner, there was no differentiation and emphasis on more important widgets, so the sidebar just looked cluttered in general. To add, I realized in the longer run that people would get tired of scrolling and scrolling and scrolling on the homepage.
So this is the new one! I'm happy to finally have a legit post slider on this blog, a neater way to show my posts and YouTube videos, and a more varied way of displaying the various widgets on my blog so the important widgets shine through more. I also finally have drop down tabs! My old template didn't have the infrastructure, and when I had a quotation from a developer, his service to add in a drop down tab feature was more expensive than the whole template itself. I just thought I'd just make do without one. But yaaaay if you look at the tabs, you can now see the categories and brands more clearly!
If you will also look around the site, I also renewed my blog logos! I also have quite a lot of posts using the new logo lined up soon. I personally felt that it was also time for a change for the logo design wise. To add, the past logo only had one cat, which was not accurate. When I made the logo in late 2015, my cat Sandy was our only cat. Heck, we didn't even know she was pregnant at the time! She got pregnant at a really young age that when we confirmed her pregnancy, it came as a shock. Now, Sandy's firstborn son, Uno, is also now a member of our family. We have 2 cats now, so I wanted to make a logo that either had two cats or no cats, as only one cat is inaccurate.
When I did my old logo, it was only Sandy. Sandy likes to sit in a loaf pose all the time, which is why I added in a silhouette of a cat in a loaf pose in the old logo. Now we also have the flamboyant posing boy, Uno, who likes to lie with his belly up and stretch his body.

I don't know when I'll change templates again, whether it'd be soon, or after 4 years again, but I'm glad I was finally able to do it after several months of contemplating to do so.