Wahhh can you feel it now?! The biggest year end sale of Shopee is just hours away! I got really excited upon receiving the announcements for the biggest deals and discounts from Maybelline, L'Oréal and Garnier. I got more excited to see sneak peeks of what's in store for 2019 for these brands. I'm sooo excited!!! Ok let's see all the cool deals now:



For Maybelline, there will be discounts galore! Enjoy savings on Superstay Matte Ink, Total Temptation Mascara, The Creamy Mattes, Matte Inks Un-Nudes, Lash Sensational, The Powder Mattes, Tattoo Brow Ink Pen, Superstay Foundation, FitMe Concealer, FitMe Foundation and Superstay Matte Ink.
For L'Oréal Paris, there will be discounts on their Micellar Water, Excellence Fashion Color, Brow Artist Pomade, True Match foundation and powder, Magic Retouch spray, Infallible Les Chocolats, Color Riche Mattes, Infallible foundation and powder, Fashion Ultra Lights, Infallible 16HR Pro Matte Liquid Lipstick, and Lash Paradise mascara.
For Garnier, enjoy discounts on bundles with their Micellar Water, Pure Active facial cleansers and toners, plus their Light Complete cleaners, toners creams, and the like. They have plenty of bundles going on, so now's a good time to hoard Christmas gifts!
And here are some of the goodies to buy during the sale, and some goodies to be excited about in 2019!
If you have colored hair (especially bleached hair), and chemically damaged hair, you'll definitely want to buy L'Oréal Ever Pure shampoo and conditioner. When my hair was bleached, this really helped to prolong another salon treatment as my hair color was not brassy for longer, and I also didn't need as much trims as my hair wasn't so rough. These days, even though I haven't colored my hair in 10 months, I still use this just because it's really good in repairing damaged hair.
L'Oréal Ever Pure Shampoo and Conditioner
L'Oréal now has their Luxe Leather lipstick (Php400), which promises luxurious application and a long lasting rich matte color.
L'Oréal Luxe Leather By Color Riche 2AM with Arya
And the packaging is so pretty!!! The leather case makes it feel legitimately luxurious. This shade is 2AM with Arya.
L'Oréal Luxe Leather By Color Riche 2AM with Arya
Something that I'm so excited about is their new Rouge Signature liquid lipstick! This is soooo goood. It's lightweight, doesn't crack, and doesn't dry thickly. This is the perfect lippie if you want something that feels natural and seamless. Sometimes, some liquid lippies feel too heavy or hot, or crack. This is Php390
according to their website
, and though it's not on Shopee yet, I think you'll get a glimpse of these at the makeup counters.
L'Oréal Rouge Signature Liquid Lipstick 124
This shade I got (124-I Embrace) is the preeeetttiesssttt!!! The nicest coral nude pink in the history of history! If I were to ever be asked to come up with a lippie shade, this would exactly be it. I'm sooo delighted that this is the perfect color and it comes in a formulation that I like.
L'Oréal Rouge Signature Liquid Lipstick 124
Something that's exciting is Maybelline's Color Sensational Lipstick A. This is in the shade of Thriller Nude. I think this is gonna be a sneak peek for 2019 as I haven't seen this in their ecommerce pages or website yet.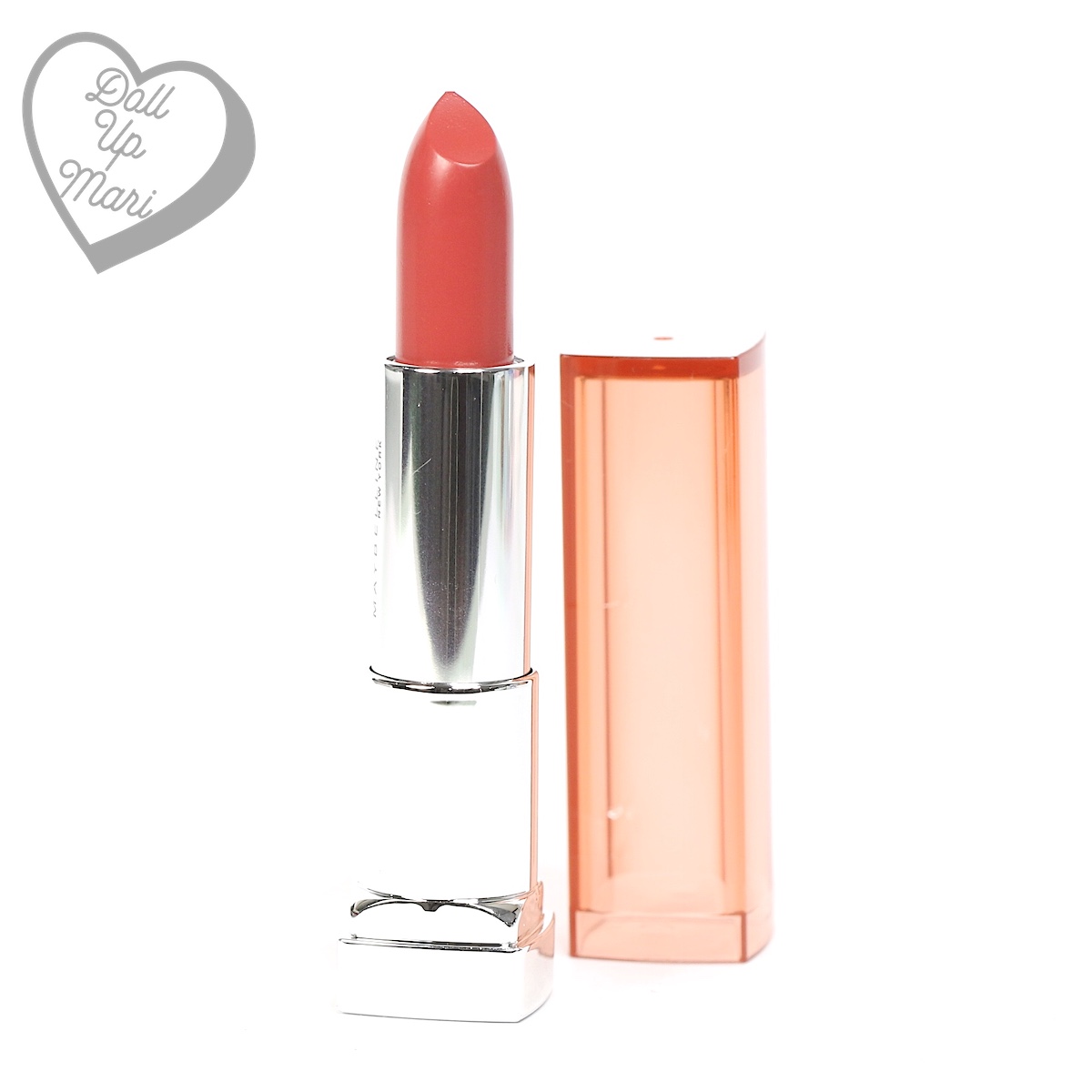 Maybelline Color Sensational Lipstick A
Another exciting sneak peek is their Define and Blend brow pencil! I think this is prolly rolled out in stores now as this is already on their website, though I haven't seen it on Shopee yet.
Maybelline Define and Blend Pencil
This is everything everyone has pestered Maybelline about in the past before. Oval shaped pencil, retractable pencil, and no need for sharpener.
Maybelline Define and Blend Pencil
This also already comes with a built in spooley, and the pencil is just Php249 each, which is a really affordable entry in the retractable brow pencils market. This is cheaper than Fashion Brow duo shaper, which I think somehow works. Not a lot of people appreciate the powder side of duo shaper pencils, and would much rather have a spooley on the other side. So yeah, here's your wish granted!
Maybelline Defind and Blend Pencil Spooley
Maybelline also added more shades to their Superstay Matte Ink range. The 20 shades are already sooo pretty, but if you still haven't found the perfect shade for you, then maybe they have it now?
Maybeliline Superstay Matte Ink 255

So many exciting deals!!!! Enjoy shopping, everyone!
And here are a few more tips:
Top Beauty and Female Lifestyle Blogger Manila, Philippines