Yes, I'm shocked, too.
It's been 6 years?!?!
So many things have happened in the past 6 years. When I started blogging, I was still in the early phase of university. Now I've already been through graduation and two jobs. There are so many aspects in my life that have changed in the past six years, and looking back, there were many interesting experiences.
But now, I will reveal this sort of secret some of you may have already figured out yourselves.
On January 1 this year, I accidentally deleted all the photos on this blog from 2013 to 2016. Yehp. Whelp. This is why if you went to check the site at the time, you may have seen just gray rectangles in the spaces where photos were supposed to be. It was not a site glitch or server maintenance kind of thing. The photos really got deleted.
I was supposedly trying to make space in my Google drives for a fresh new year start, and thought that the photos in my Google archive were already duplicates of the photos in my blog, hence consuming twice the space. I deleted like two mega folders in my archive covering photos in posts from 2013-2016. I am thankful I already realized the problem before I was able to delete more folders and technically more years' worth of blog photos.
So I spent the next 3 days or so just restoring all the photos in this blog. I am the kind of person who backs up and then backs up my back up, so thankfully, for 2014 onwards, it was just about accessing offline archives. Digging through the archives made me realize so much about myself. A lot of the little things I know now were learned through the years. It was evident in file management. 2014 photos were all dumped in one folder. 2015 photos were sorted in folders, but not organized by month published. By the time 2016 came, photos for each blog post were sorted in folders, and the folders were sorted in month folders, so it was all chronologically arranged. Sadly, I was no longer able to restore some 2013 blog posts. I didn't have an archiving system at the time yet. The photos were horrible, yes, but I of course felt sad seeing them go.
At third day, at midnight, I just found myself sobbing inconsolably. Not because the photos got deleted. But rather, digging through the archives, it brought back so many memories. A lot of which were unpleasant. There were many posts that I did for brands that were abusive or manipulative. Posts made for brands that dropped me out of nowhere after years of faithful service. Posts where I remember how upset I was that I didn't get this or that opportunity. Posts that reminded me how useless and small I felt. Posts that brought me back to the times when I felt so burnt out.
When I started this blog, it was as simple as wanting a place where I could dump makeup school homework. Indeed, through doing this, I have enjoyed many rare opportunities that I would not have enjoyed had I not been a blogger. Meeting celebs, going on all expense paid trips, getting free stuff––I'm thankful for all of that. But what I did not foresee was how burnt out I would get and how I'd spiral into depression and insomnia because of blogging.
In late 2016, I was abused badly by a brand, wasn't experiencing any good growth, wasn't earning from this, and was receiving a lot of hateful comments. The combo of all that led me to just not be able to sleep from being too heartbroken. I would lie down at 11 or 12 at night, but not be able to sleep until about 5 or 6AM. And then I would wake up at 3PM. Due to this extremely weird schedule, I was in a trance like state most of the time. This went on for about four months. The mental torment of each night at that time still haunts me to this day. In early 2017, I actually had heavily considered retiring from blogging altogether because I was too depressed to produce content. I took a like a two month hiatus in 2017, but it wasn't felt because I still did schedule some blog posts prior to my hiatus. Even at that point, a part of me still knew I loved what I did, but I just couldn't find the strength.
In mid 2017, I went back to studying Japanese to get myself an outlet and have something else to focus on. I didn't want to be burnt out again like before, so I started to work on my blog at a realistic pace. In 2016, I was barely functioning outside of blogging anymore because of how I wanted to grow so bad. I only left the house to go to events. I didn't have any social life at all. I would try to make highly detailed reviews and swatches for makeup within 3 days of receiving them, and that internal race was killing me slowly, too.
When I started way back, I was excited to make posts. I was excited to think of concepts for new blog posts. I was excited to photograph makeup. But it was that overly done ambition that drove me to work at an insane pace that I burnt out and just wasn't enjoying it anymore. I looked back at how happy I was when I started, and how simple things were, and to how complicated and depressing things became. All those memories of my depression, insomnia, thoughts of retiring altogether––they all flashed back as I was restoring the photos I shot at the time. It was the thought of the mental torment I went through in 2016 to 2017 that made me cry at that midnight.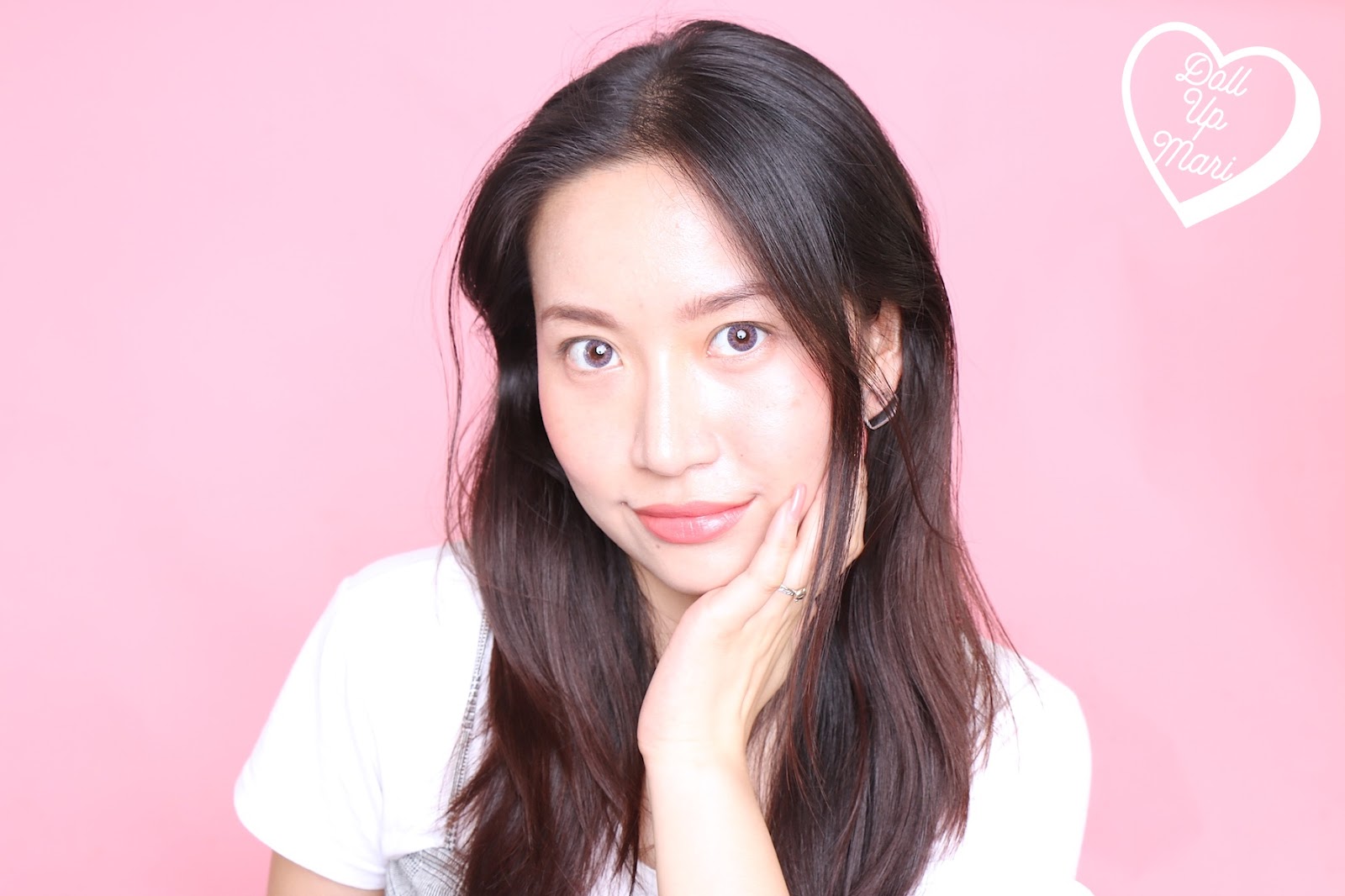 After I had a good sob, I realized more strongly why I wanted to work at a realistic pace. I realized that all these years, I really just wanted to produce good content I could be proud of. To write posts that would help people in decision making. To share what I learned as I learned them. I realized how strongly I wanted to stay in this, and how important it was for me to be able to take care of my mental health to be able to stay in this.
In my 6th year, my only wish is to create better memories and to have a more well rounded lifestyle. Years from now, when I look back to this year, I would like to look back at memories of small achievements, fulfillment even from baby steps of progress, and most importantly, being able to enjoy the process. I just want to bring back the excitement and the spark I had in me when I started, to bring back a child-like joy in the process. Internally, I had been working on this goal since last year, although I didn't mention all of these in my
5th anniversary remarks
.
Through all of this, I just want to thank you all. Readers, viewers, even the passersby. I always feel blessed that through blogging, I have made so many online and offline friends. In this aspect, my life has been made richer.
I also want to thank all of you who may have also felt at those times that I was burnt out and producing subpar content, but still supported me anyways. I want to thank those who may not be active commenters, but have included me in their thoughts. I am thankful to the brands who have treated me so well all these years. Of course, to family and friends who may be reading this, whether you knew of my struggles or not, thank you for being there for me.
I know that I'm not the only one struggling. I know a lot of you who may be reading this may be struggling, too. I sincerely hope that as I journey towards overcoming my struggles, that you may also be triumphant in your own battles, too.
Doll Up Mari: Top Beauty and Female Lifestyle Blogger Manila, Philippines