Maybelline Color Jolt Matte Intense Lip Paint (01-Don't Pink With Me) Review

Maybelline Lip Studio Color Jolt Matte Intense Lip Paint is the go-to collection for intensely pigmented matte lips. This collection captures the best and most vivid iterations of pinks, reds, and violets, to really add a jolt of color to the lips. This review is for the shade 01-Don't Pink With Me.
Maybelline Color Jolt Matte Intense Lip Paint is the collection made for those looking for the most electrifying and daring colors out there. This uniquely has a mousse texture, which makes it the perfect middle ground for people who want something matte, but really need something comfortable. Maybelline's matte lip offerings are either lipsticks or traditional liquid lipsticks (as in the one that sets), so providing a very soft mousse format that does not set works wonders for the disenfranchised.
As it doesn't set, it feels flexible the whole time it's on and it never flakes off. The mousse texture also means that it's moister than a matte lipstick, but still with a smooth and non-sticky feel on the lips. As for color, this is really pigmented and can go on opaquely without much effort. As for lasting power, like other Maybelline lippies, this will need retouching throughout the day. The saving grace of this is that since the colors are so intense, they leave quite a strong tint on the lips, so lips won't look immediately pale as this wears off.
The only point to note is that this will only look matte if blended in properly with the applicator. If one just squeezes out a big amount onto the lips and puckers up, it will not go on matte. One will really need to buff it out with the applicator.
For Php299, it's more or less average pricing for a 5mL product. The tube just looks really small relative to other products, but most liquid lip products are at 4-6mL, so this amount is actually within the industry average.
_______________________________________________________________________________
Exactly the epitome of Barbie Pink.
Maybelline Color Jolt Matte Intense Lip Paint (01-Don't Pink With Me)
Maybelline Color Jolt Matte Intense Lip Paint (01-Don't Pink With Me) Zoom
Maybelline Color Jolt Matte Intense Lip Paint (01-Don't Pink With Me) Swatch
Maybelline Color Jolt Matte Intense Lip Paint (01-Don't Pink With Me) Lip Swatch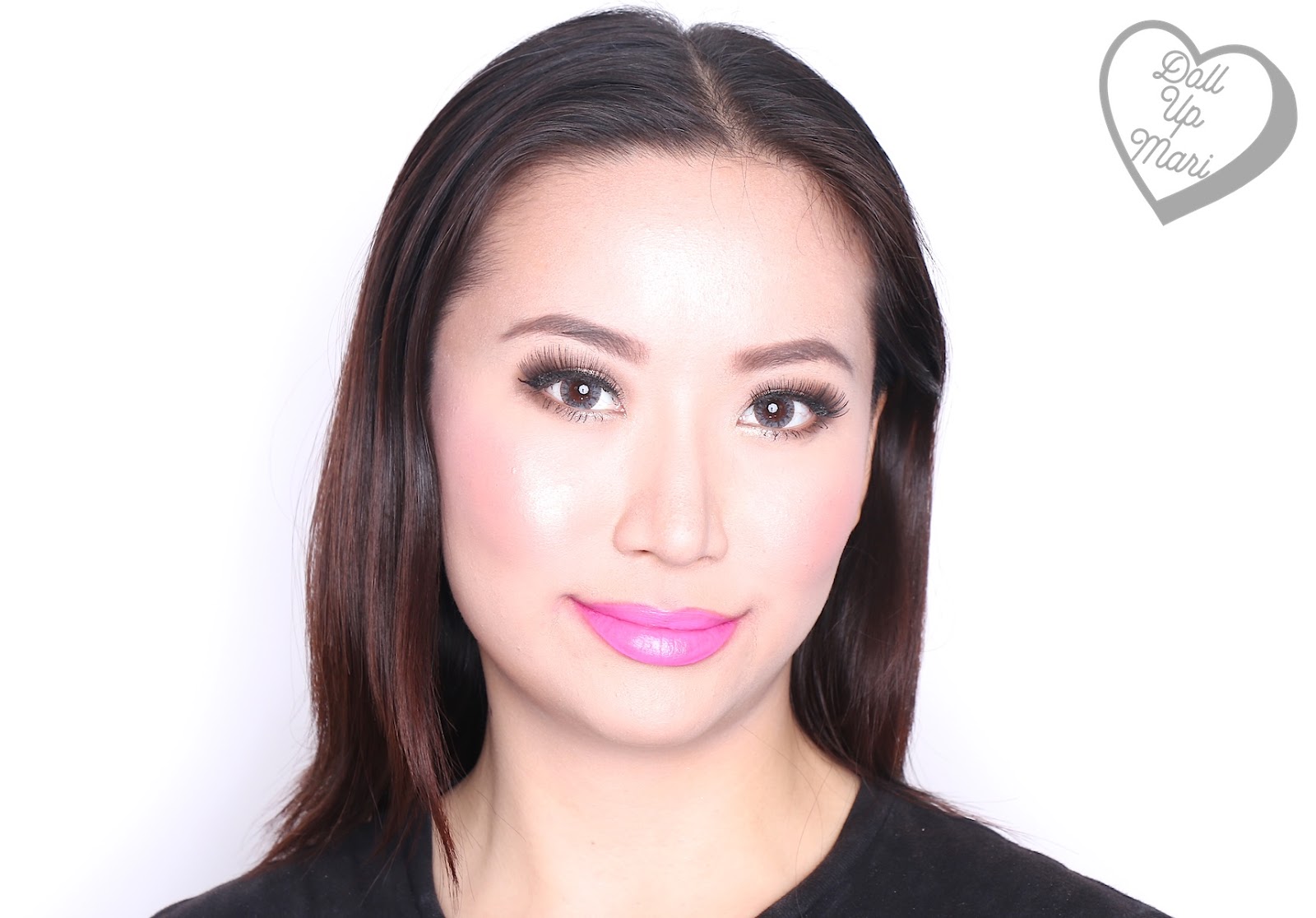 Doll Up Mari: Top Beauty and Female Lifestyle Blogger Manila, Philippines