Hooray for Xiao Long Bao! Hooray for Din Tai Fung! So these are some of the stuff we were up to on our second day in Taiwan.
For starters, I just love how common it is to see Arashi and SNSD posters and CD's virtually everywhere. That is most definitely not the case in the Philippines as Arashi is not so known here, and that SNSD merchandise are still not as widely spread out as in Taiwan.
This is the entrance to a music store, and as is visible it is full of K-pop and J-pop banners…
For this day, Mama's aunt took us around town. Our first stop was The Red House near Ximen station. This used to be a moviehouse I think, and then they repurposed it to be a center for young and upcoming designers to display and sell their items, ranging from clothing, jewelry and novelty items as well as stetionery. There are also small exhibits, and for the time that we visited there was an exhibit on Taiwanese music through the ages…
There was also an old Chinese typewriter on display! Imagine having to sift through 2000 characters just to be able to type something! This is so different from now when you can simply type the romanization of the word and the computer will already narrow down all the choices for you…
And these were some of the designers' stuff on display…
These were uber cute snails that you clipped onto your cup and anchored teabag strings on. It was expensive relative to its function so I didn't buy this…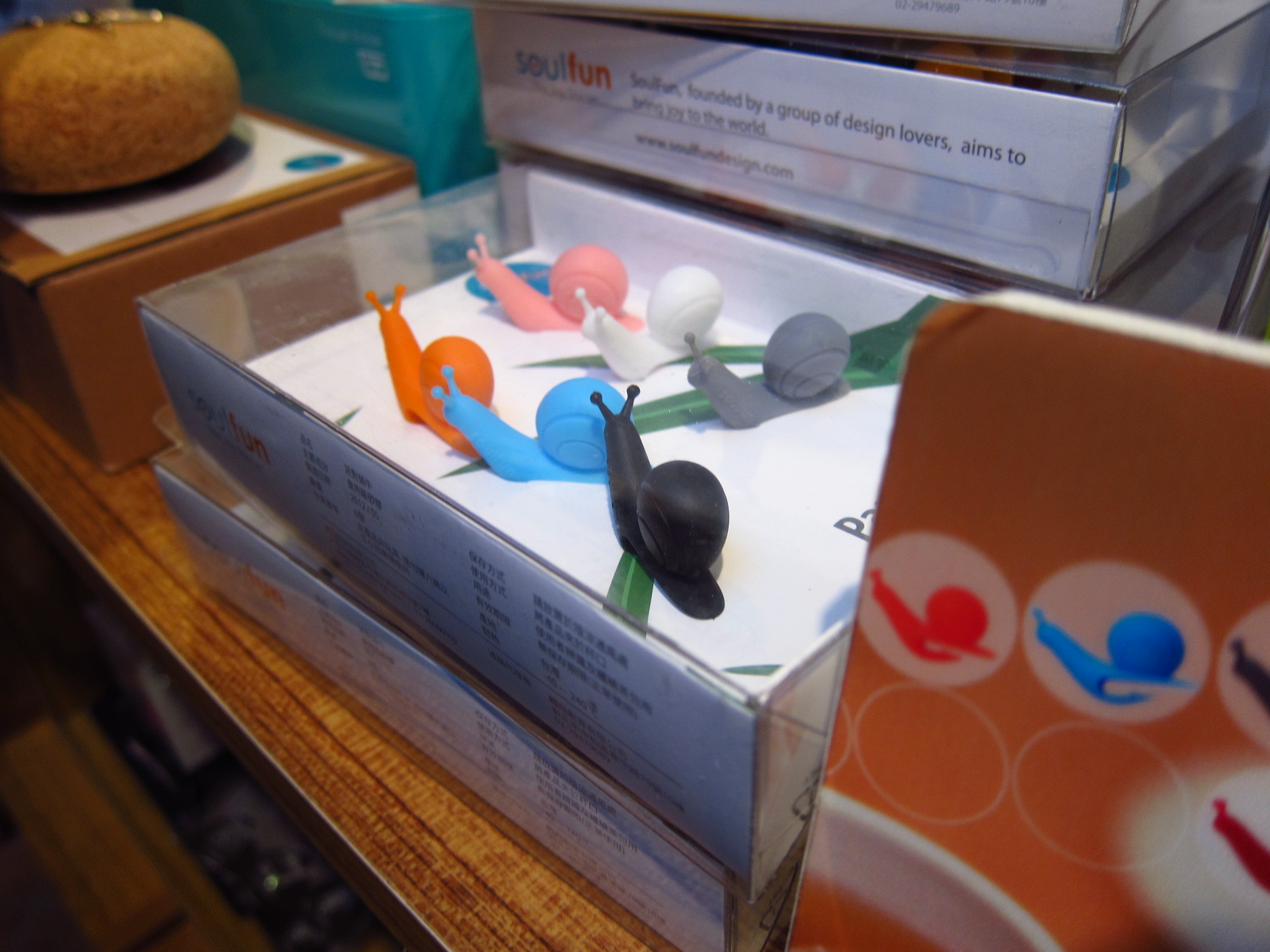 And finally I saw a banana iPhone case in real life! Woo hoo!
Afterwards, mama's aunt took us to Din Tai Fung in Sogo for dinner. #omnomnom
Look at this regal serving of Xiao Long Bao!!! Din Tai Fung is uber popular for this Shanghainese dish of soup filled dumplings. If I am inot mistaken they make this by first making a gelatin out of pork broth and fats, and that the gelatin is sliced into small cubes. They then put a cube of this broth jelly along with meat inside a carefully weighed and kneaded and flattened dough, and if legend is correct they make 22 tiny folds to seal the top. The dumpling is then steamed, in which the heat melts the jelly into the soup that we recognize from this dish.
This is the reason, I think, mainly why Din Tai Fung has a Michelin star.
What amuses me though is that Din Tai Fung in Singapore uses a piece of lettuce to line the bottom of the dimsum basket while Din Tai Fung in Taiwan and Hong Kong use cloth to line the bottom. Maybe lettuce is cheaper in Singapore (?)
I know this looks like Xiao Long Bao, but it no longer is. It's their dessert dumpling filled with taro paste. Yes I said it– dessert dumpling. Yes the people behind this restaurant thought of combining the two most mouth watering food keywords into a dish.
It doesn't really look so appetizing inside, but it tastes really, really good.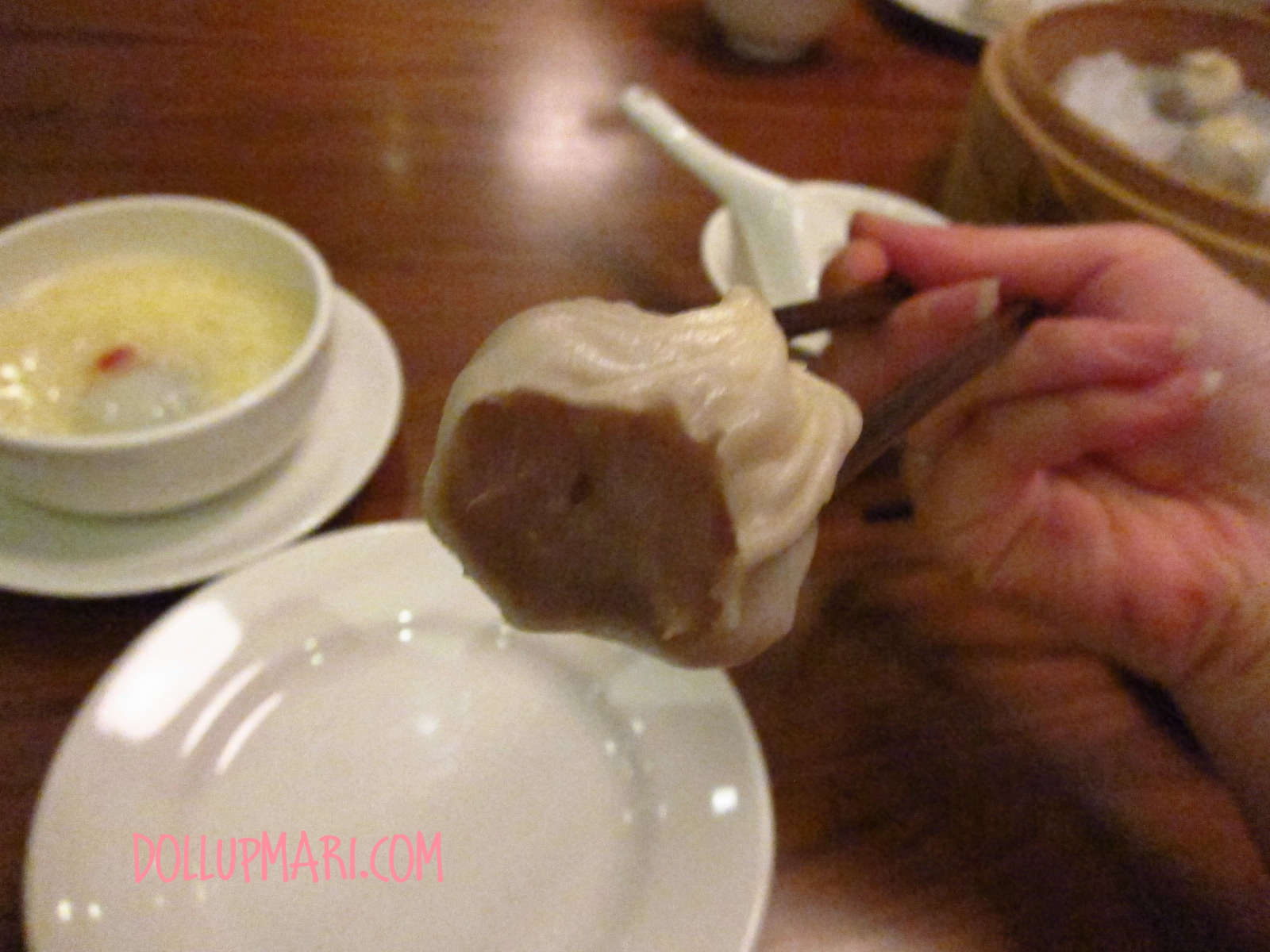 Today was the first time I got to try this dessert dish. Not sure of how it's called in English, but basically it's a dish made of sweet sticky rice with all sorts of dried fruits and nuts on the top. Inside this mountain of rice is a red bean paste filling.
And this is another experiment, which auntie introduced. It's a dessert dish consisting of sesame filled mochi inside a soup of fermented rice and wine. Drunken mochi might be a good name for it?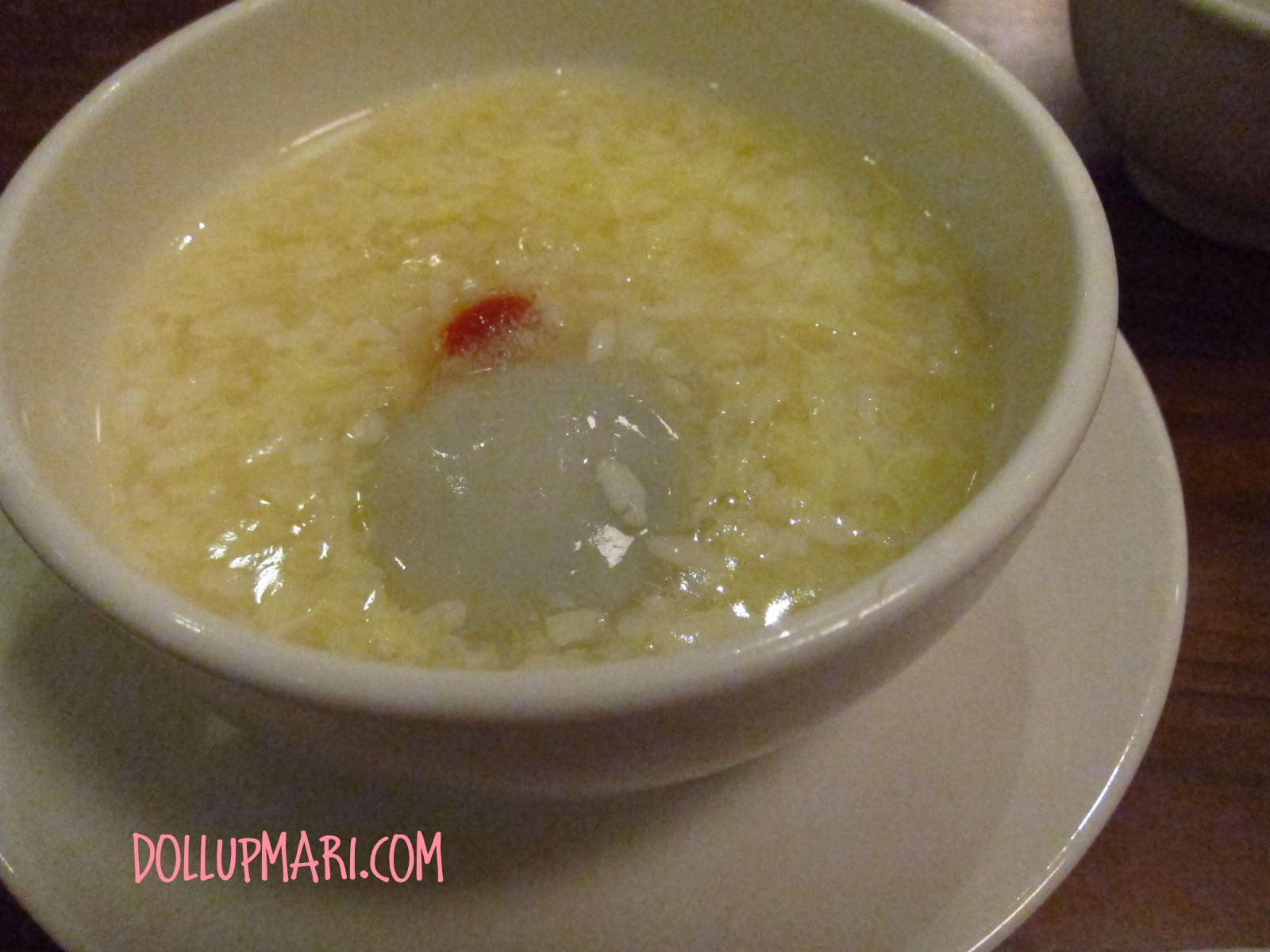 And this is their mascot. Din Tai Fung, according to our aunt, pays a significantly higher salary than other establishments do. This means that better workers are more attracted to work for them, and that they are happier to provide better customer service. All the dishes were served within twenty minutes. The waitress who was with us even apologized profusely that the dessert would come two minutes late! Here in the Philippines, it would probably be me having to follow up and endure a 20 minute delay for a similar dish.
The even more shocking part was that once auntie remembered that she left her umbrella in the restaurant, just upon seeing my face the receptionist already knew that we were the ones looking for the umbrella!!! That's how efficient they are!!!
I was also able to try Beard Papa's caramel filling! In Taiwan (and in Hong Kong as well) you can choose between a French puff, a French log, or a Japanese puff to be filled with either vanilla cream, custard or caramel. Here in the Philippines we only have the Japanese puff and custard cream, and the only variations come from the different toppings that they put on the puff…
And I know this is so random but woo hoo Miranda Kerr is now the face of Swarovski!!!
After we eft Sogo, on our way to our next destination i saw this group of monks holding a rally, which I think was protesting about animal rights. With them they had about ten beautiful dogs.
Look at this beautiful husky!!! KYAAAAA
Okay so now this is the next place where we went. It's a stationery store full of all sorts of cute stuff. Like look at how adorable this emoticon sticker set is!!!
After, we went to this build your own dessert place where you can choose between red bean, fruit, brown sugar or taho base then add your toppings to it! There were about ten toppings to choose from, and I chose taro dango, pumpkin dango and plain dango to accompany my taho. This is the kind of business that should be in the Philippines!
Next stop was Eslite bookstore. This bookstore is open 24 hours, has chairs and tables for people to enjoy what they're reading, and even the most expensive books do not come with a plastic wrap so you can pick up and read whatever you like. This is their version of Page One, and as far as I know they have already branched out to Hong Kong.
They have virtually every book you can think of, and they sell stuff made by local and foreign authors in English, Mandarin, and a myriad of other languages.
And lookie! They even have cute cat magazines!!!
We then went to the mall where the Eslite bookstore was situated in, and inside was a lot of quirky stuff…
This is now my new motto: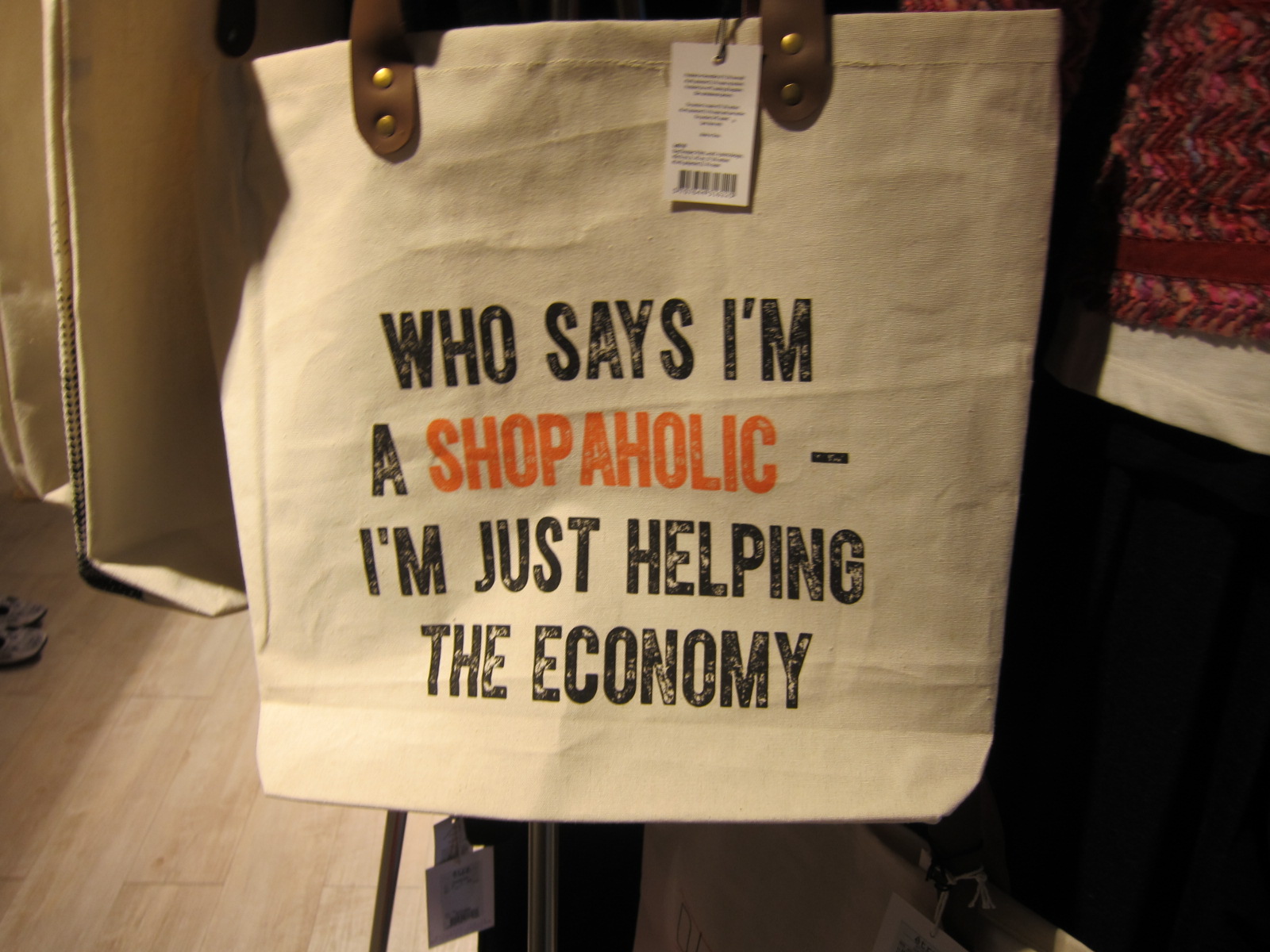 And had it not been for the difficulty of taking ceramic items home via airplane, I would have already hoarded all the teacups and teapots of this mall! Very tasteful designs!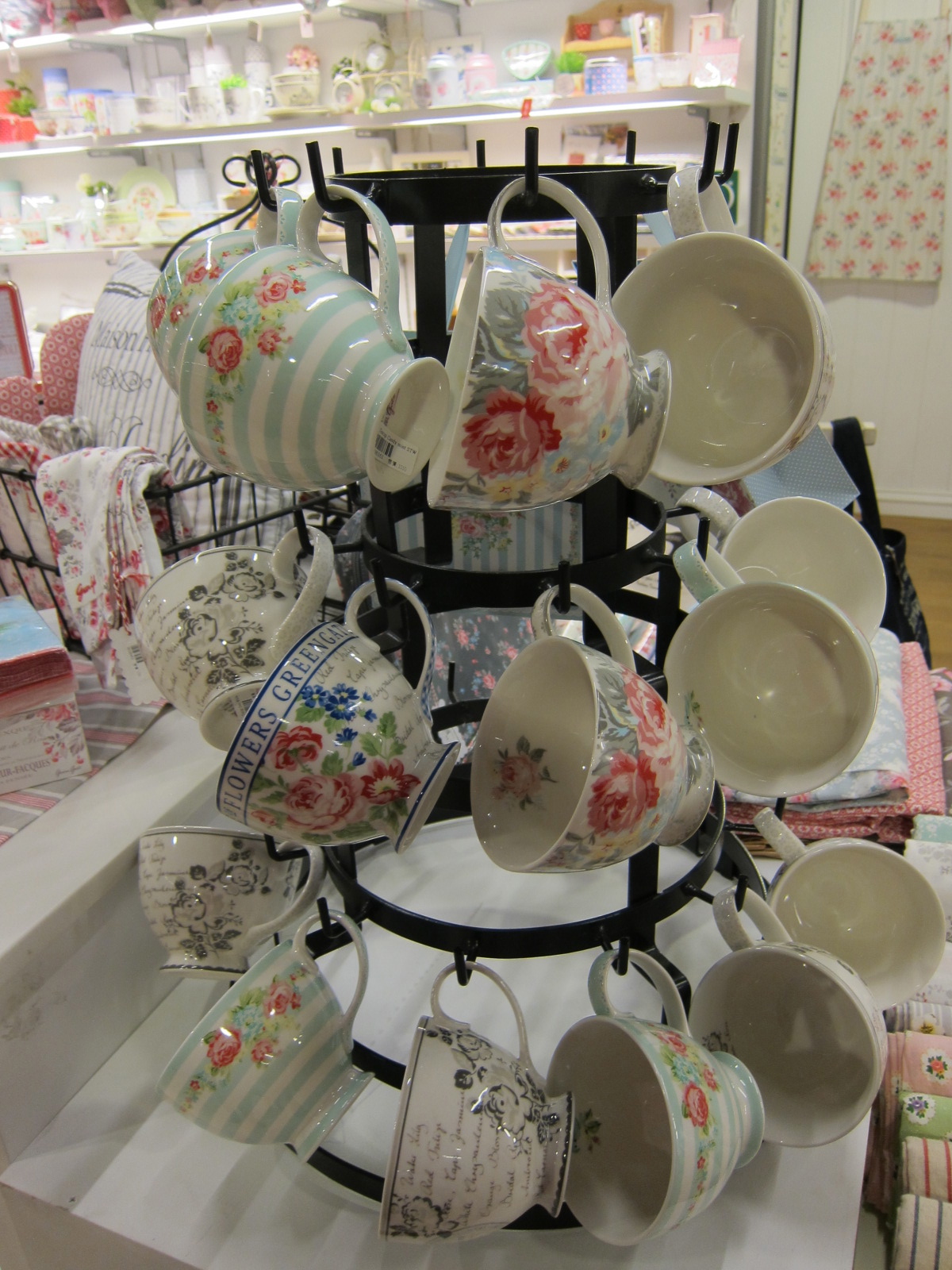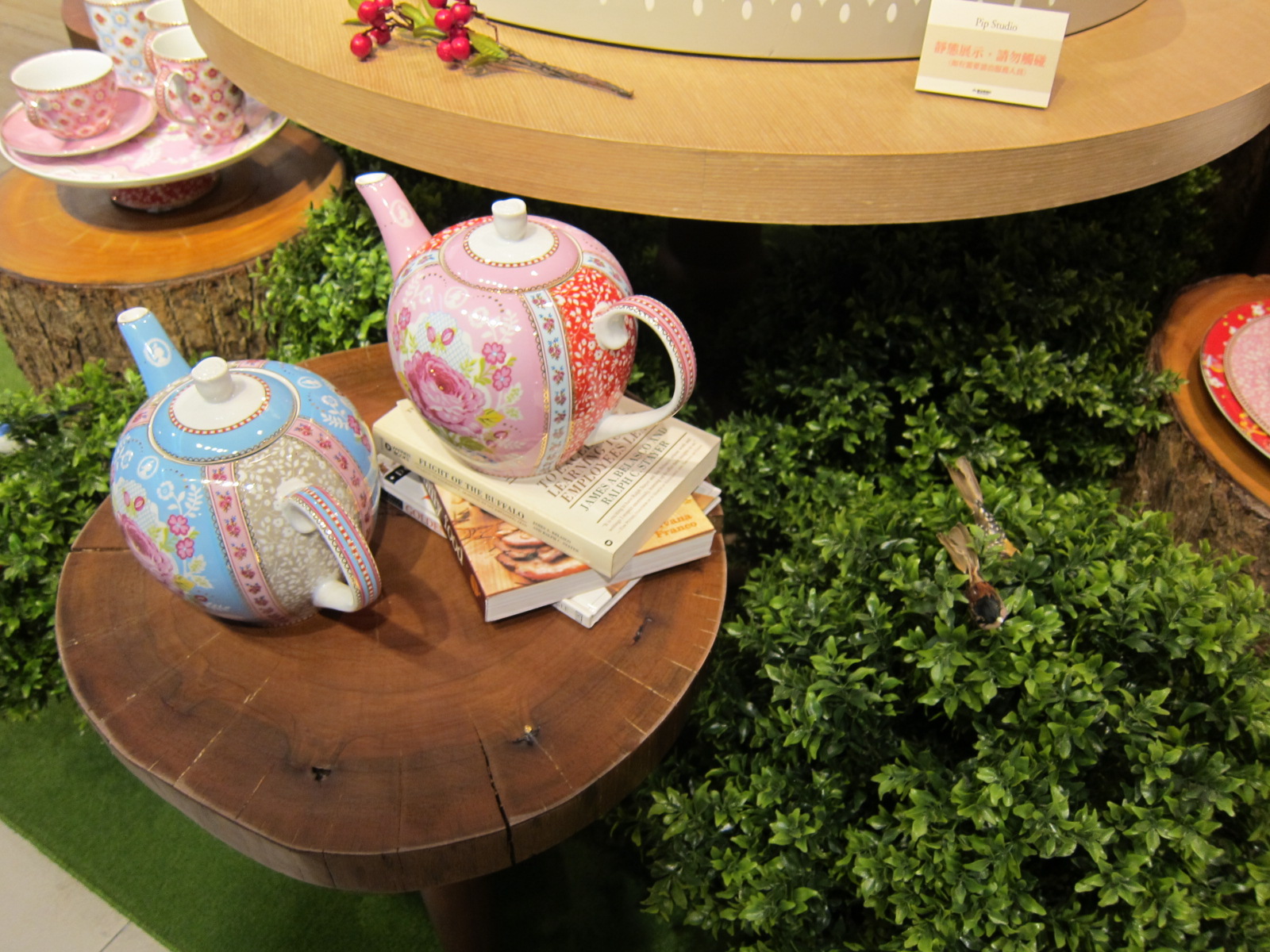 And look at these uber cute rings!! I am a ring person and definitely these rings are pretty to me.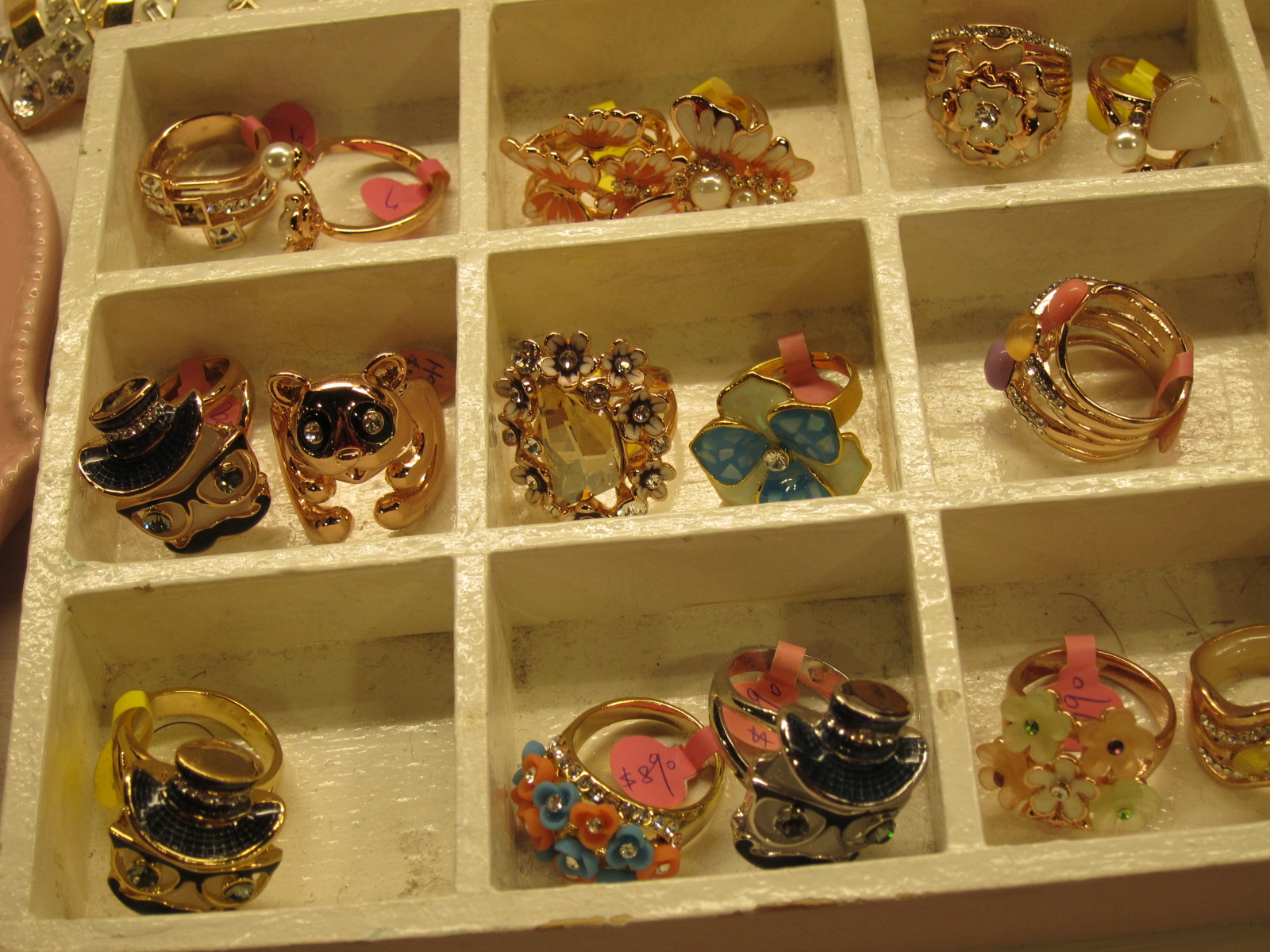 And ermagherd had it not been that these peacock rings were expensive I would have already hoarded all the rings for myself! All of you know how much of a peacock jewelry fetish I have…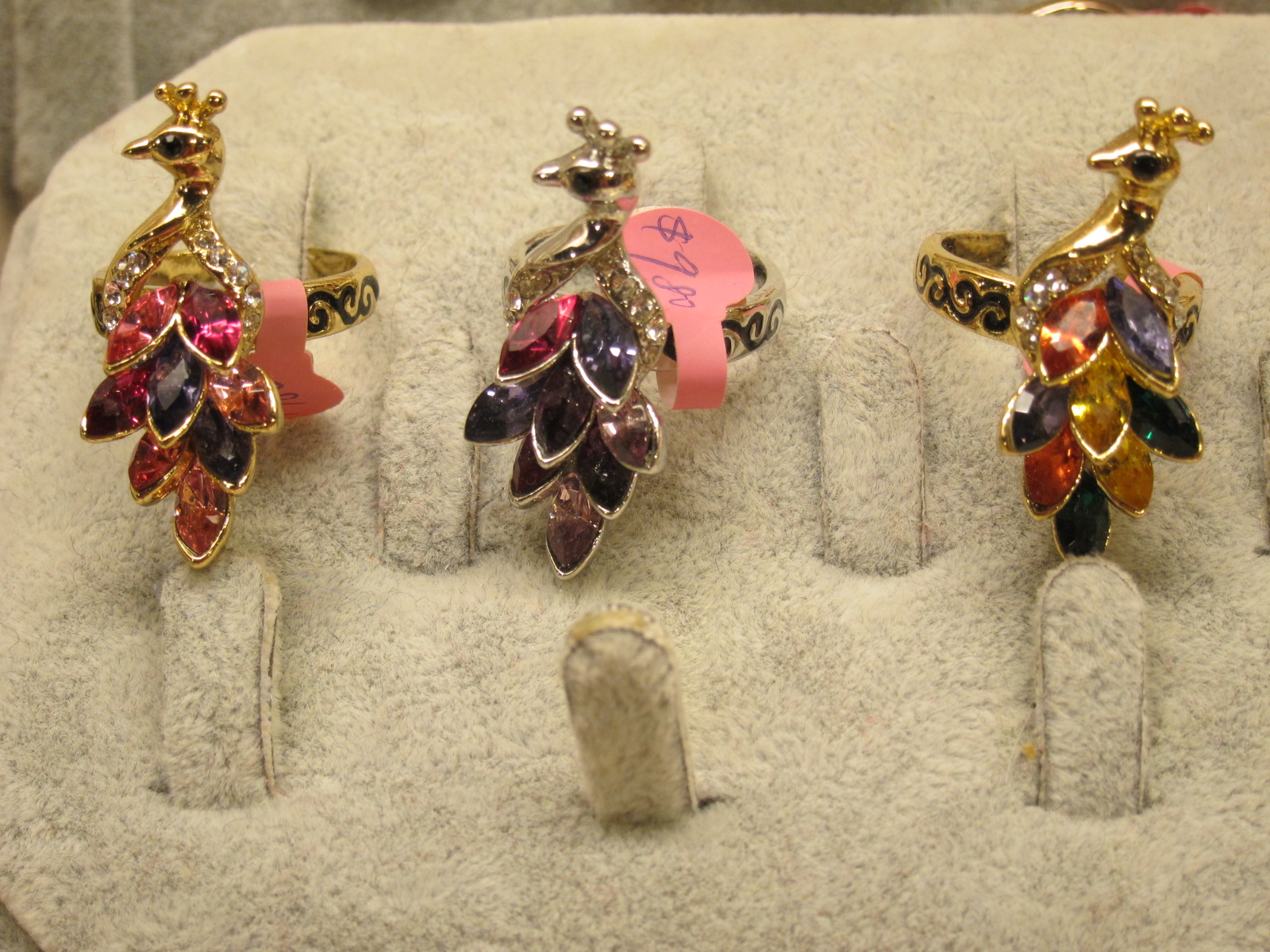 So that ends part two of my vacation blog post! Do you think that Din Tai Fung should open shop in the Philippines even if we already have Crystal Jade and Lugang serving similar stuff? Do tell me in the comments!!!
Top Beauty Blogger, Vlogger, and YouTuber