Hooray for office friendly colors!
I think you're see my review from awhile back for Carnival Colour Palette in the '
Party
' set, so my review for today will be for the other variant, the 'Everyday Sexy' set.
Like the other set, this comes in a cardboard palette with a magnetic flap in a cardboard sleeve.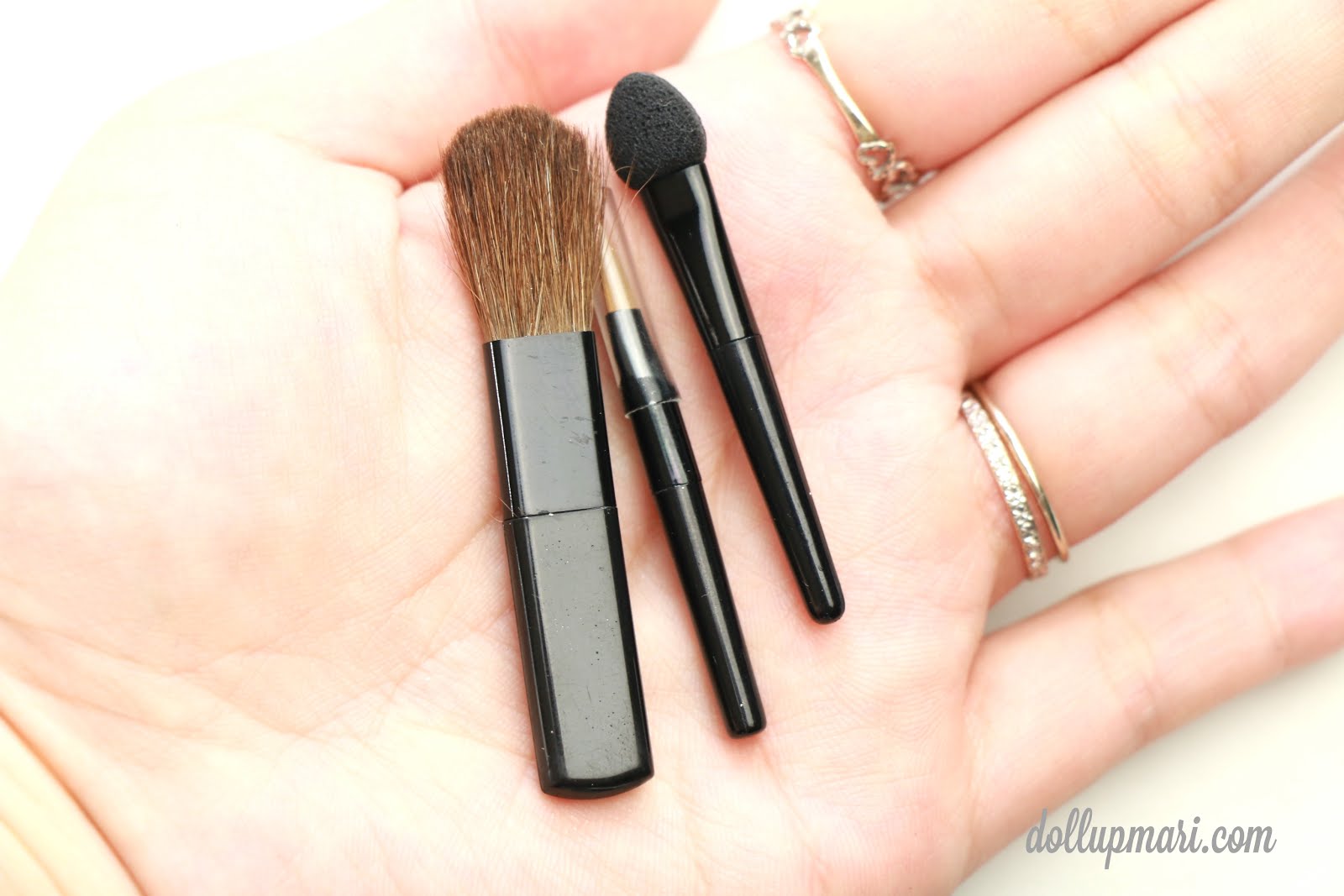 The eyeshadows,
like in the Party set
, are really buttery and pigmented, and the pan-to-skin color payoff is really good, too. I also like the blendability as these are easy to blend and feather out; however, I think that since it's so buttery (especially the cream one), it has a tendency to lose color after one has blended it, so I think this will work better with an eyeshadow base or with some sort of primer. These two colors are well selected, and even if they're just two, I think that a lot of office-friendly looks can be done already.
The blush comes in a sheer texture, so I think this suits a lot of Pinays as the warm coral color is flattering to the skintone, and the sheer texture makes it look super natural. Since the texture of the blush is so thin and wispy, it takes some time to build the color and feather it out, but the staying power is quite good if you ask me.
The lippie is a nice tomato pinkish-red color with some touches of brown, and I think that it will serve as a good MLBB shade for most Pinays. It comes with a light vanilla cupcake scent, and is comfortable on the lips and will stay moist for a reasonable amount of time. There is effort to be undertaken though if you want to build the color up to this level…
Overall, I really like the palette as a whole, even if (like I said in my other post) that I am not really into these lippie-eyeshadow combo palettes. The shades are well selected, and the quality of the items themselves are really good. I can visualize this in the purses of a lot of women and I think this will summarize a lot of daytime makeup in a single kit.
The only thing that holds me back is that it's quite pricey at Php 750. But, like I said in the other post, if you are interested in other Amway and Artistry items (they have a lot of great skincare), you can become a member for Php1000 and receive a 30% discount such that you can get this palette for Php525. If you're looking for a good source of Christmas presents, I think being an Amway member is the way to go.
Also, if you want to try this for yourself without having to be burdened to buy it, you can also book Olivia Fernandez, an Artistry Beauty Consultant, at 09189451230, if you're interested in booking a bridal shower pampering session (or any girl party pampering sessions for that matter).
Top Beauty Blogger, Vlogger, and YouTuber