Happy National Lipstick day!!! Or lipstick month for that matter ahihihi. I got invited to celebrate with SM Beauty section yesterday as they had a biiiiig celebration happening in store. They have a lot of surprises coming up for you dolls, so be exciteeeed!!!
Before I get started with my own adventure, I'd just like to disseminate some good news for everybody. For one, they'll be having unli promotions, freebies and sales with their participating brands till Sept. 28, 2016. They will also be having a grand heart attack inducing event from Aug.12-15 at SM Megamall and will have lots of offers from their brands. Participating brands include Guerlain, Elizabeth Arden, Shiseido, Max Factorm The Body Shop, Happy Skin, Sleek Makeup, L'Oréal Paris, Maybelline, Revlon, Covergirl, Flormar, Essence, Fashion 21, Features and Shades, LA Girl, NYX, E.L.F., Ever Bilena, Nichido and many others.
So yes let's get started with my adventure! They had us all come to SM Makati's beauty department to check out the various games and promotions set up by SM's participating brands.
Look at EB's booth!!! I highly appreciate their effort for putting up a cute table with the products nicely laid out and everything. It made flatlays much easier for many people.
It may look calm in general, but the place was teeming with people.
And yes this is what I mean. The NYX booth was jam packed with sooooo much people trying to get their fair share of lip creams and other matte and mauve goodies. I can be quite certain there will be many makeup queens that will emerge from this sale as I saw hordes of girls hoarding lipsticks by the basket. I swear!!! It was by the basket!!! And to be fair this already is calm because I saw photos of other NYX branches yesterday and people were literally packed like sardines. But well pretty sardines for that matter since their lips were all on point from all their purchases…
But I mean like how can you not hoard when all of this is in front of you? I totally understand where the shoppers are coming from!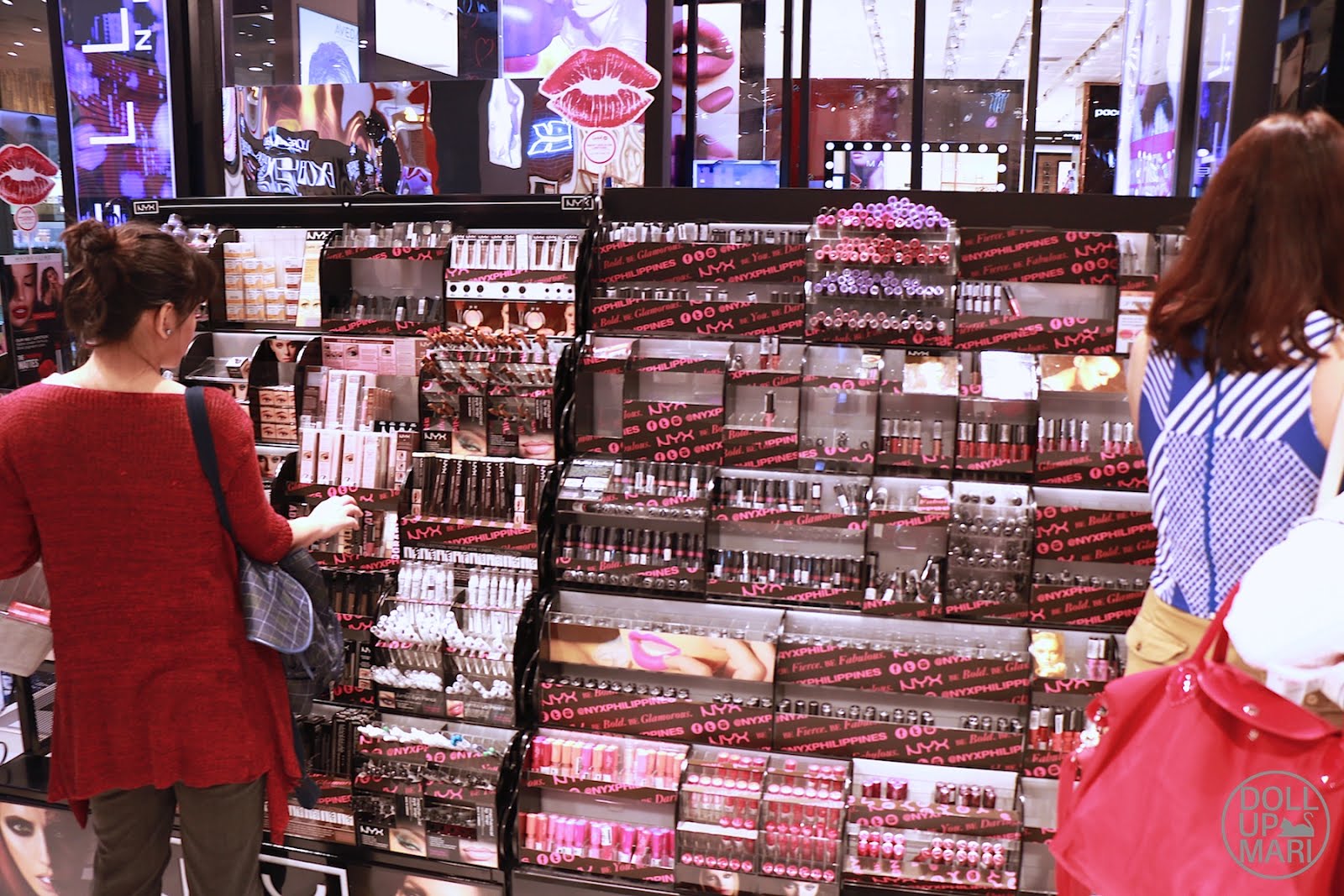 The Maybelline salesladies were dizzy already as everyone got crazy swatching everything as they had a lot of major discounts on their products.
The Sleek Makeup booth was brimming with people nonstop the whole day as the brand is popular for affordable yet high quality finds. And as far as 2016 is going, they are leading in the slay department with their Matte Me liquid lipsticks. I feel like the salesladies already want to record and replay their message that they will have Shabby Chic and Birthday Suit two weeks from now as every 10 seconds someone is asking them about that…
They had a swatch contest, too! They asked us to make lip cocktails, or like lippie mixes.
Makeup Factory was also brimming with a lot of matte and new favorites.
Pixi by Petra, Pop Cosmetics and Ofra also had a joint booth!
Origins also gave out skincare samples today!
They apparently have a lip balm collection and I'm sure all of you are just as puzzled as I am because this really doesn't seem to be the brand with lippies.
VMV was nice enough to give sunblock tubes or lip glosses to bloggers who visited their booth. Dr. Verallo is one of the doctors who handled a rare skin condition my dad got 30 years ago so it must be very interesting to meet her. I wonder if she remembers my dad.
I don't remember BYS having any activities for bloggers but this booth was also teeming with people as a lot of people must be checking out the eyeshadows. I think it also helps that this is right in front of the L'Oréal hair color station so for a good 30-40 minutes women are just staring at this display hahaha.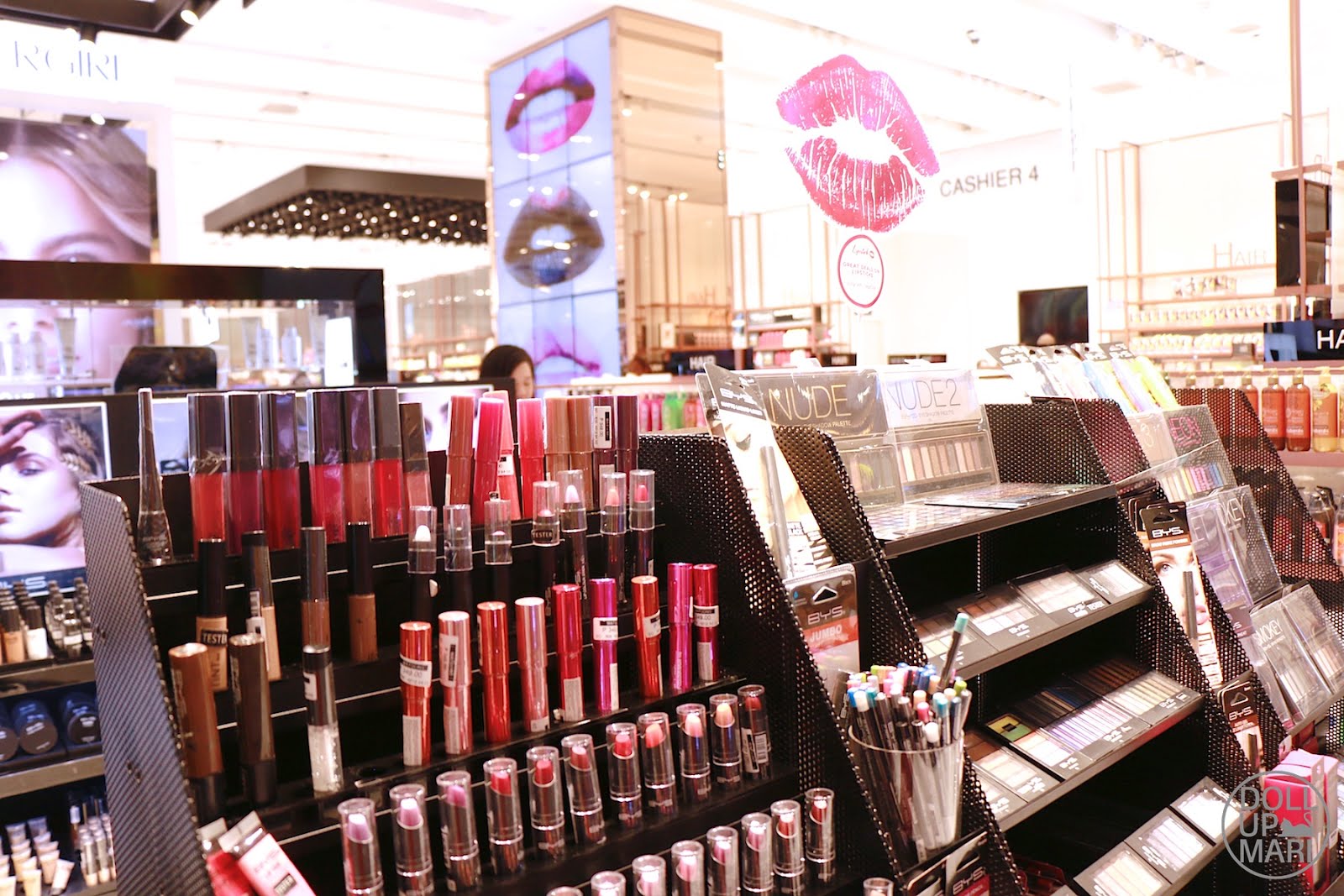 L'Oréal Paris had craaaazy sales on everyythiiiinggg. I, on the other hand, am waiting for the La Palette Nude to have another promotion. I am so mesmerized with Solenn's tutorials that the eyeshadow palette is totally in my wish list.
Guerlain didn't give out any samples but it's understandable given the price point of the brand. Twas nice looking and high end makeup though.
And this is Max Factor's booth! I asked them if I could take Candice Swanepoel home if I did their booth challenge wahahaha. Or a chance to meet her baby once the baby is out mehehehe…
And just to end this post this is the uber cute display they had at the bloggers' area! 10 points to Gryffindor!!!
So yes, Happy National Lipstick month and happy shopping!!!
Top Beauty Blogger, Vlogger, and YouTuber from Manila, Philippines