No one speaks in ballet, but there is really this unexplainable magic to it!
I am very thankful to have been invited to grace Ballet Manila's showing of Cinderella last weekend. They still have more shows this weekend so hurry and get your tickets!!!
Overall, the production quality was soooo high on this show. They really put in a lot of effort to make the technical elements of a Cinderella show come alive. It's not just ballet. It's an all encompassing spectacle. There's the glass shoe, the crystal carriage, and the dress that gets torn by the stepsisters.
Plenty of dancers had lights on their costumes, and it's not easy to put lights on costumes, especially for the purpose of ballet that they're jumping and spinning the whole time. I honestly super comend the costume department for creating all these props and add ons that are able to withstand the ballet dancers' movements. Even madam Lisa is interesting with how she can keep a wig on whilst twirling and jumping, as she took on the role of Fairy Godmother.
The most amusing for any audience member, perhaps, is how they made Cinderella change from common clothes to Cinderella clothes onstage and how the animals turned into handsome tailors and carriage drivers to bring Cinderella to the ball.
There is really a need to see it for one's self. There is a special magic that comes alive when the music, the dance, and all the other things like the lighting, costumes, and props come together. This is far from the boring and stiff kind of ballet some people might have in mind. I honestly could not believe that two hours had already immediately passed by!
I am sure all of you already know Cinderella so this post is really more about the photos to hopefully inspire you to go this weekend. There is an 8PM performance on December 3 and a 3PM performance on December 4.
<3 Enjoy!
Sooo these are the cast members who performed last weekend. Not sure if the same people will do it again this weekend.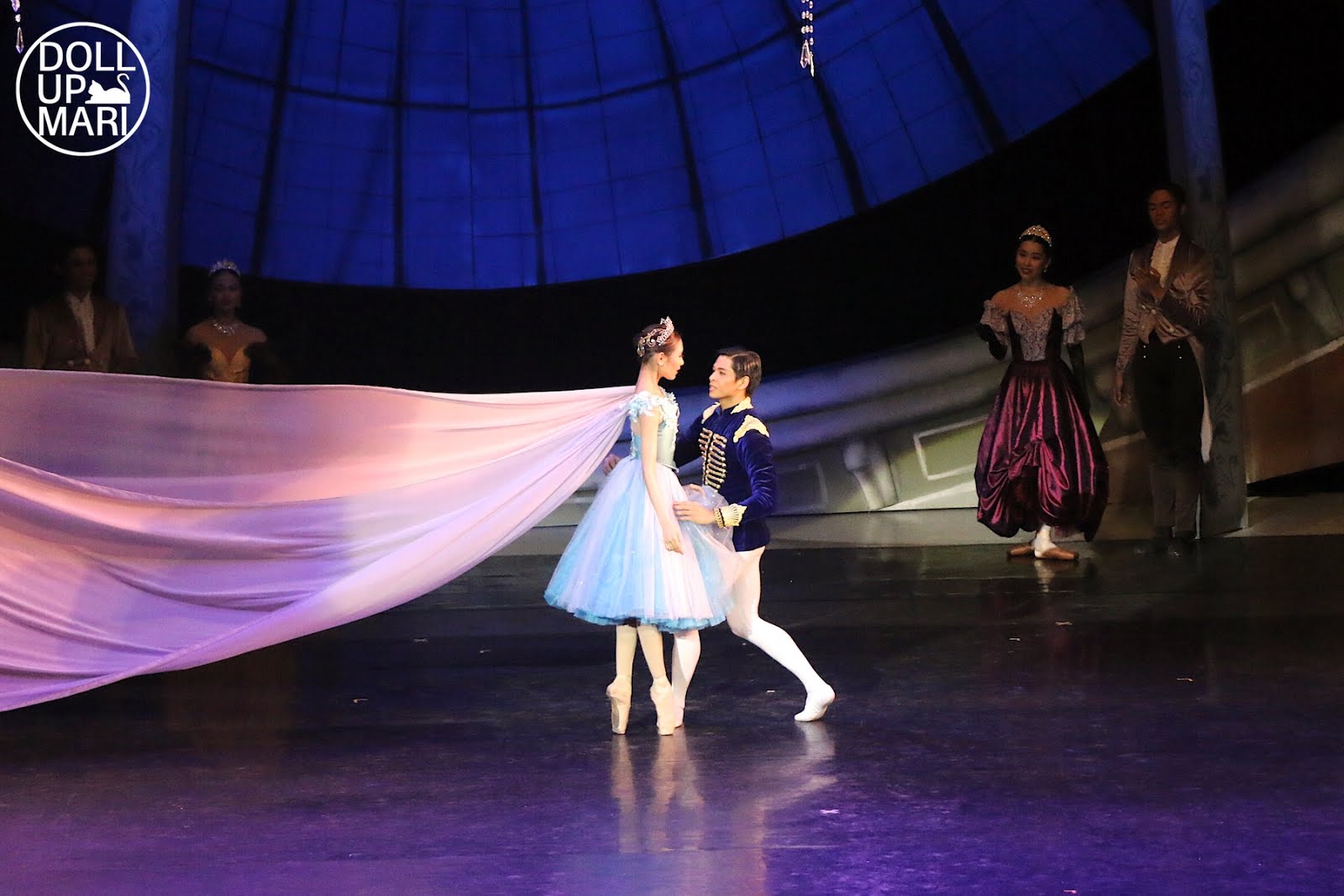 Top Beauty Blogger, Vlogger, and YouTuber from Manila, Philippines