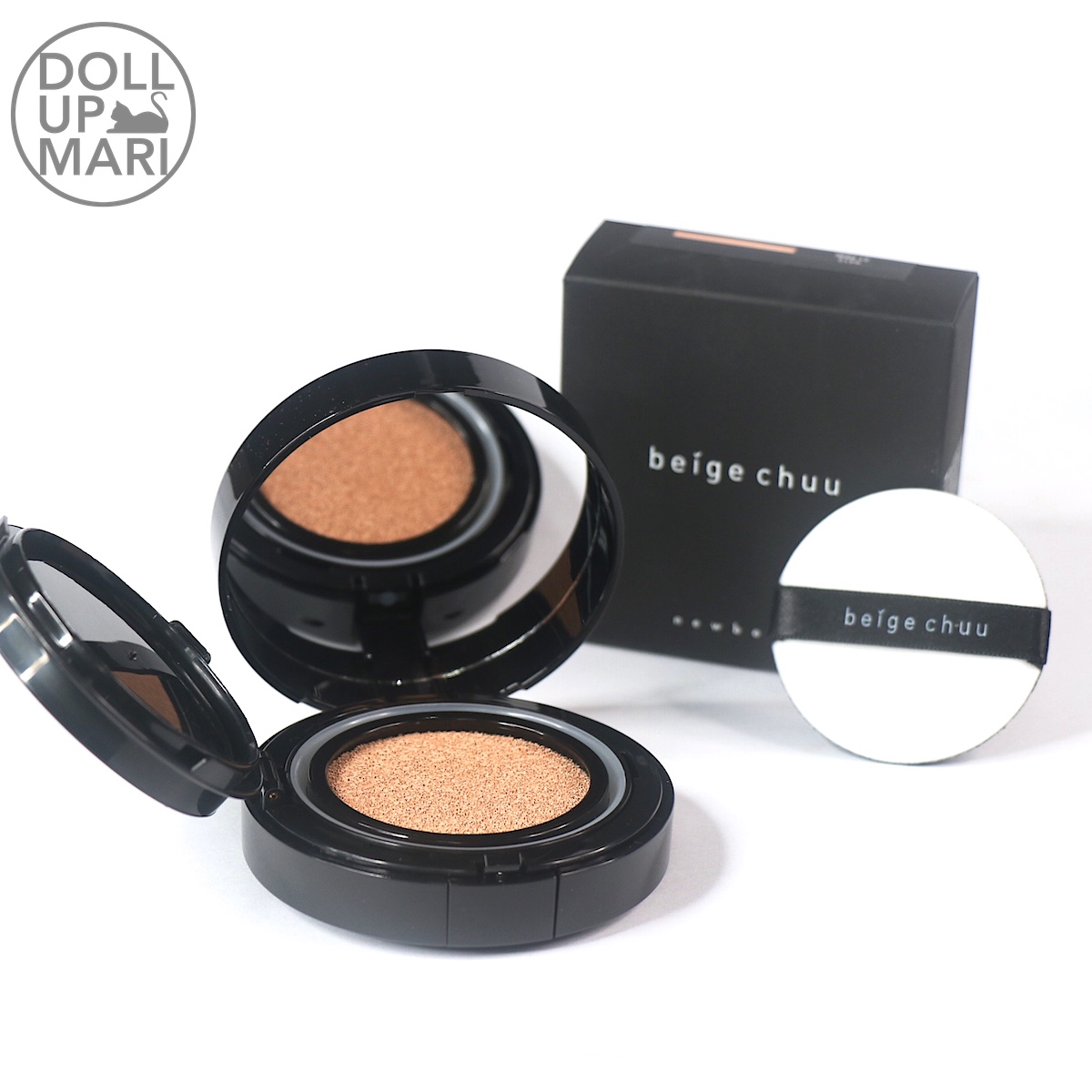 Finallyyyy, I'm doing my first ever legit Chuu review!!! You may
have seen my Chuu collection post
, so finally here's a legit review. Since going to Korea for Charis' Beautiful Journey last September, I've been entertaining a lot of backlogs, which is why my reviews of the items I took home aren't that plentiful yet.
I'm slowly filling the gaps, one at a time! So yaaay let's get started with this review. This is
Beige Chuu's cushion
. This cushion's claim to fame is that it has niacinamide, sea water, and hydrolyzed collagen. These all help to combat what they call D.O. skin, or dehydrated oily skin. Their philosophy is that skin can be dehydrated and oily at the same time, hence the caking and blotching of makeup. Their goal is to create a product to address that for skin as smooth as a newborn's!
So let's break it down:
Shade Selection: This product comes in 3 shades, namely Light Beige, Light Pink, and Natural Beige. So more or less Light Beige is yellowish, Light Pink is pink, and Natural Beige is neutral. I like how they have a pink undertoned offering for this collection as I have a pink undertone. But I won't lie that this is an extremely limited selection as these are three very pale shades.
Color Payoff: Despite being a cushion, I like how I can discernibly see the difference between the two shades I own. And when I apply the two shades, I can tell which is which. I think that the undertones in this cushion are intense enough to actually have a color corrective effect.
Pigmentation: Despite being a cushion and being so lightweight, this packs a surprisingly good level of coverage. This has the coverage levels of a concealer. I am surprised that I barely have to use concealer after using this cushion. This has a bit of a mask effect when freshly applied, but oxidizes a bit to match the skintone and starts to look just natural and fresh.


Texture: This is a very lightweight and wispy formula. It's easy to blend, but the formula knows how to stay put. It sets into this semi matte finish in terms of touch. This also doesn't have sparkles in the formula, so this is a flat formulation per se. But this happens to be so hydrating with all the special ingredients that you're bound to see a dewy finish after you leave this for a while. Like when you apply this and when your apply powder, it'll be flat matte. But give it about half an hour and it looks hydrated.
In terms of the DO issue, this is very very efficient in addressing that problem. Nothing beats the satisfaction of finding a product that's clear about its vision and is straightforward in solving it. I feel that Chuu is the first brand to properly articulate the problems everyone is experiencing with base makeup. And the first one to properly address it. I like how my skin feels hydrated but not oily. I never thought it was humanly possible, but it actually is!
Comfort: This feels reaaally nice. It feels moist but never heavy. I've worn this several times to excursions and even after so many hours under the sun, this never feels heavy, gunky, or sticky. My skin feels hydrated and moist all day, and I never experience a lot of caking with this. I feel uncomfortable when I can feel my makeup caking, so when a product does not cause caking, I find it to be comfortable.
Longevity: In terms of staying fresh, this indeed stays fresh all day. I have used this on several occasions, going out to all sorts of excursions, and from application till the end of the day I have this beautiful Korean goddess glow. But in terms of staying put, I always encounter issues with this wearing off my T-Zone after a few hours when I go out under the sun. I have to closely monitor my T-Zone area so that the makeup stays put all day. But on days when I don't do outdoor activities and when I stay in air conditioned spaces, this lasts well. With that said, if you live in colder climates, this'll be a good purchase.

Value For Money:
This retails for
$38.99 at Charis
. I know that this is a bit pricey for a cushion and I won't deny it. I've found that the usual cushion lasts me 2 months, so yeah this'll be pricey for 2 months, more so that Chuu also has foundation sticks which are likely to last the user longer (assuming you use a little each day). I also am sad that there seem to be no refills available! But this addresses issues that no other brands can address, which makes it unique. I feel that dehydrated oily skin is something that we all suffer from when we use makeup, but something that we can't concretely describe, which is in turn why we can't properly address it. I give brownie points to this brand for figuring it out, and even more points for addressing it spot on. I am so impressed that this is the perfect balance of giving a glowy Korean goddess look without making the skin oily or blotchy or cakey.
Overall Feedback: If you're pale and you're looking for a color correcting cushion that combats dehydrated oily skin, then this'll be perfect for you. Chuu is a highly acclaimed Korean brand, so y'all know I ain't bluffing. There really are a lot of raves over this product in the Korean internet. I really love this product and would recommend it to anyone who has the budget.
So yaaay that's the review portion.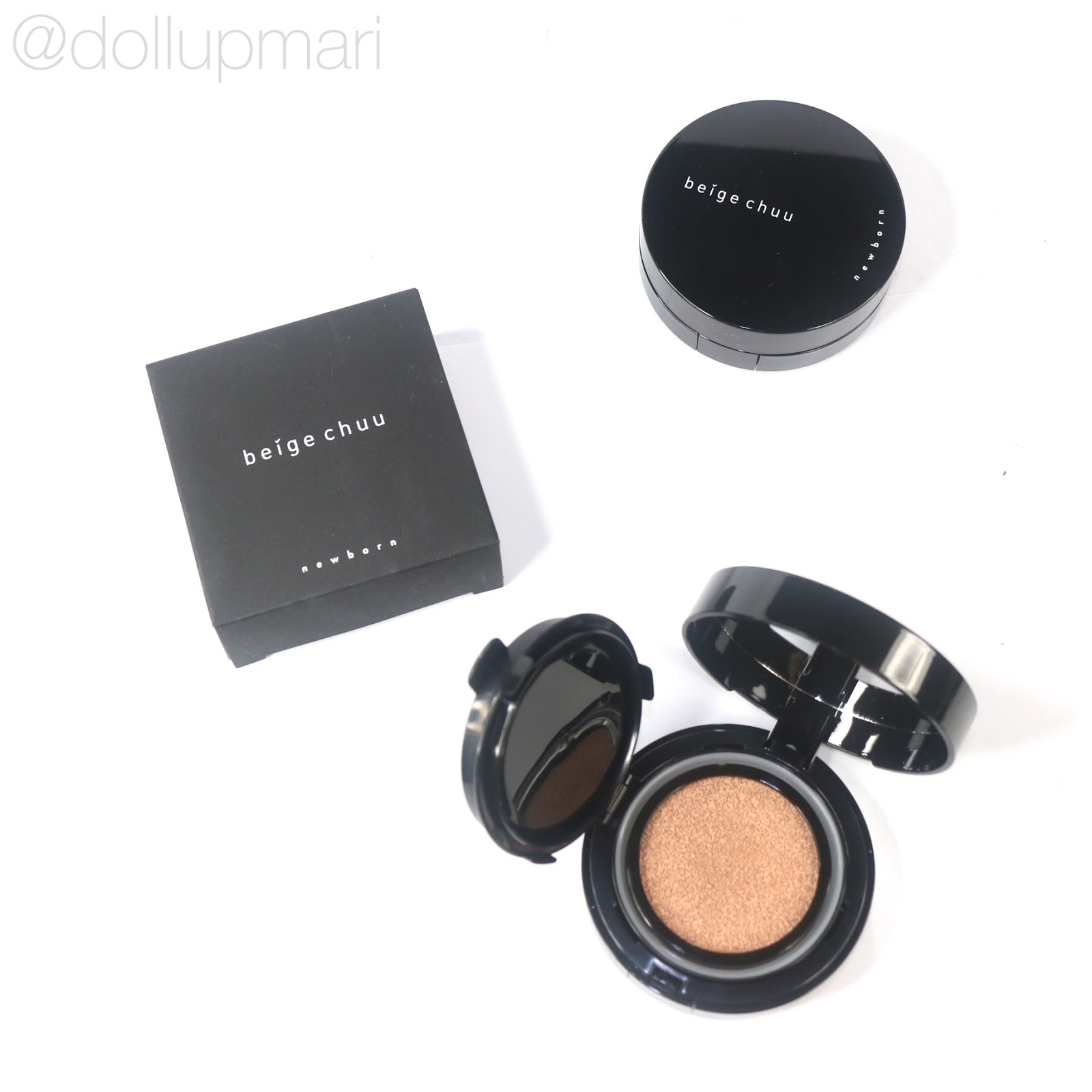 This is how the packaging looks like. t comes with a matte box, and the compact itself is very sleek.
For those who need the information, here are the ingredients.
On the other side, this is what it says. I got the pink shade.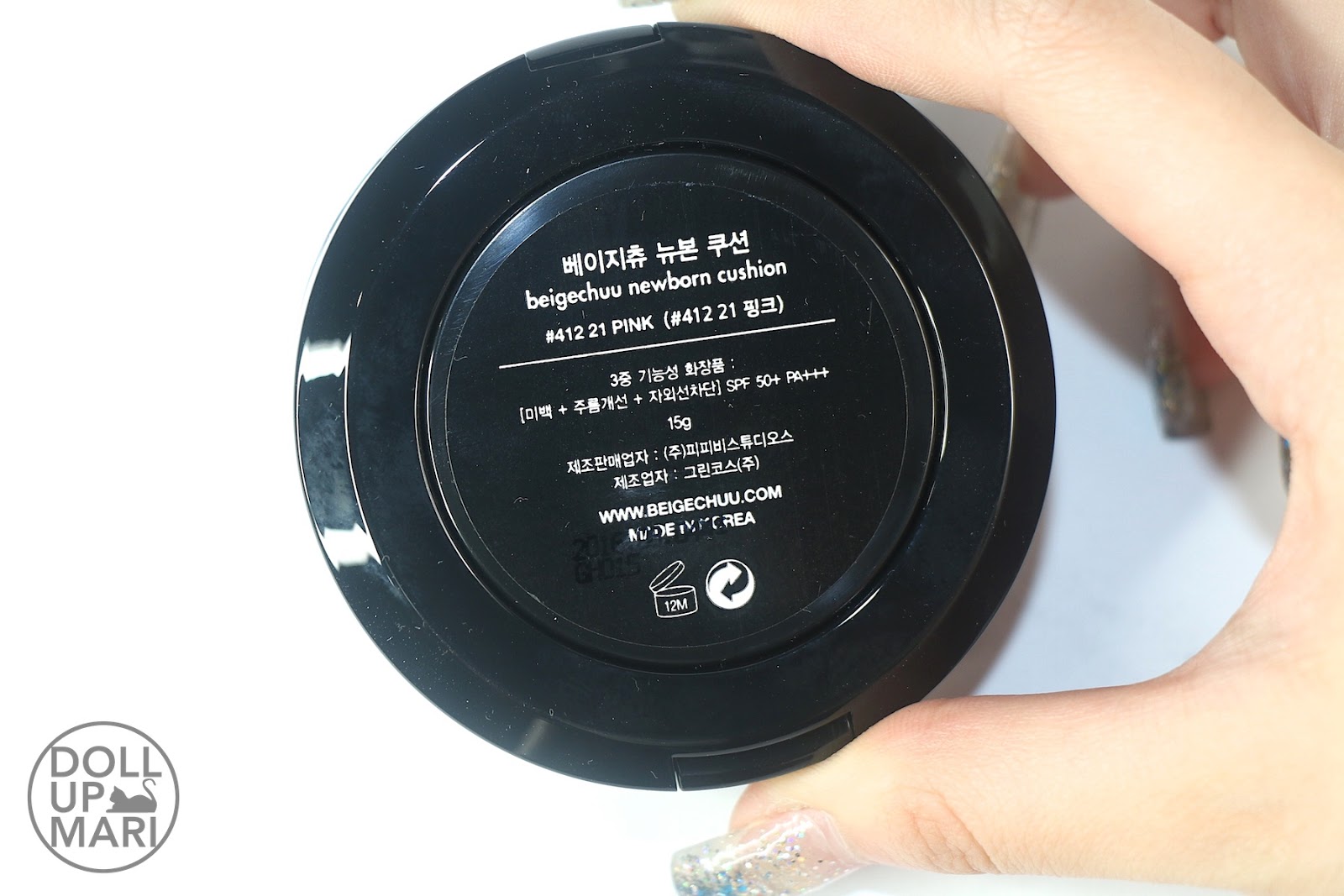 This comes with a pretty sponge (what else but a pretty sponge hehe)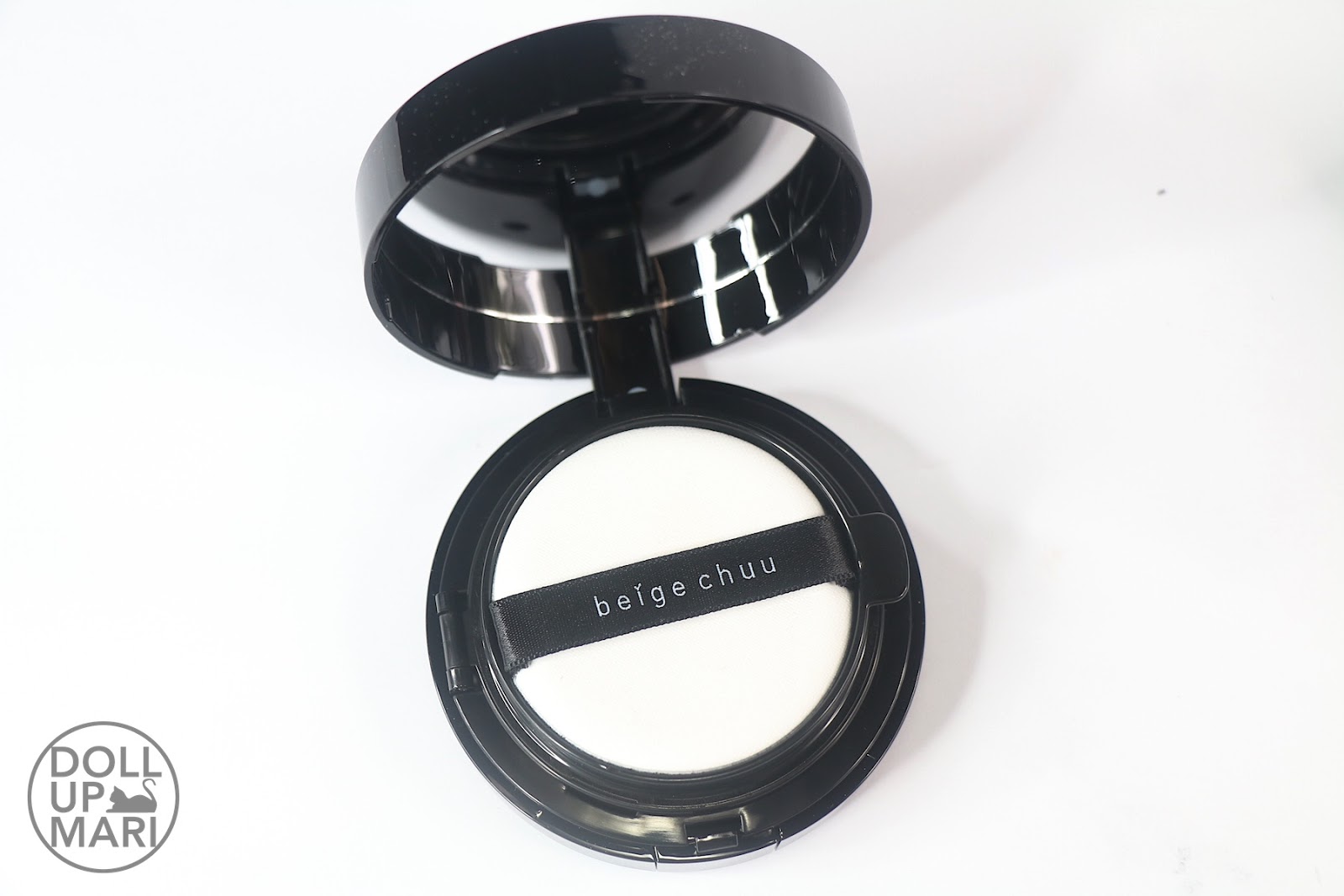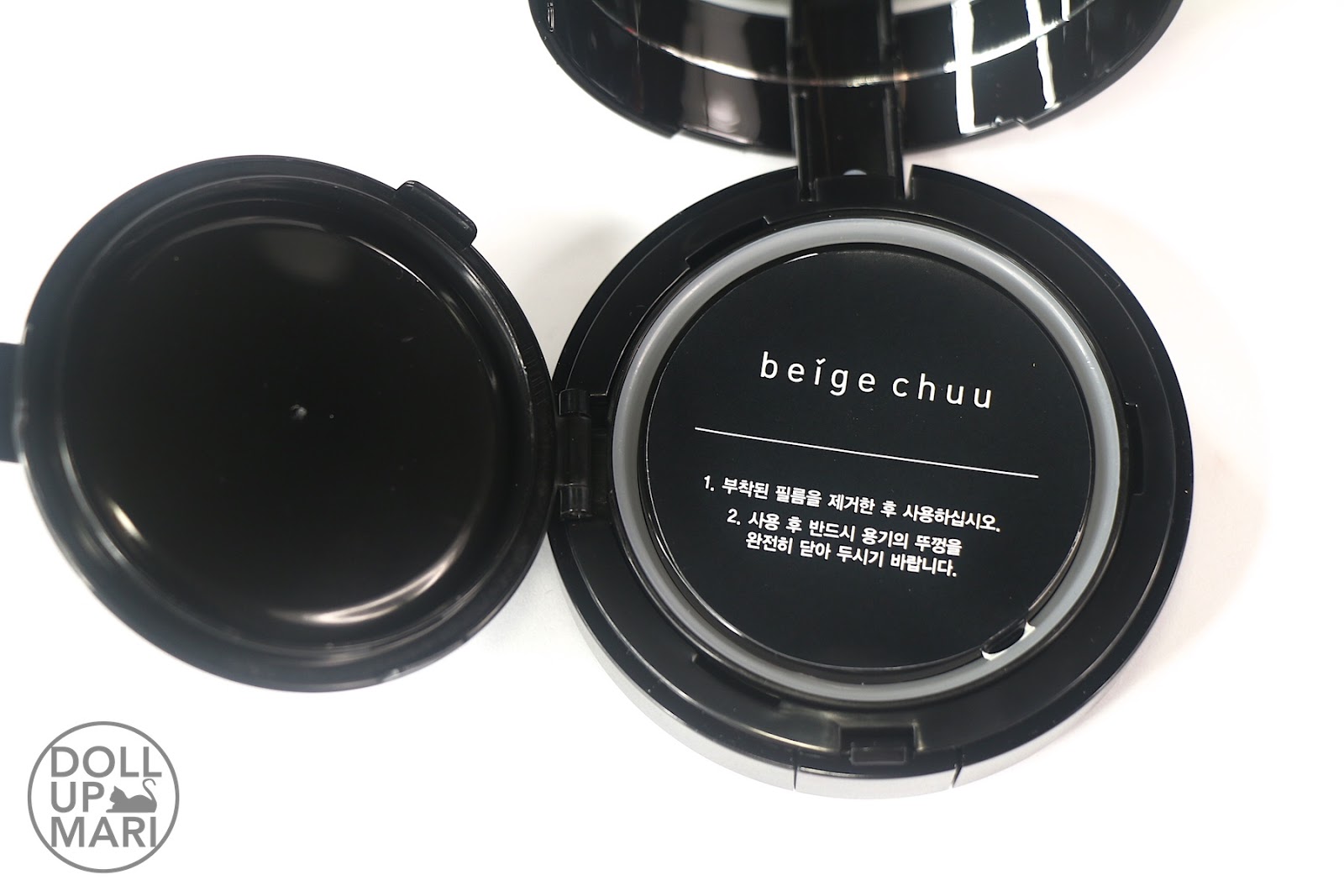 This is how it looks like once the sticker is removed.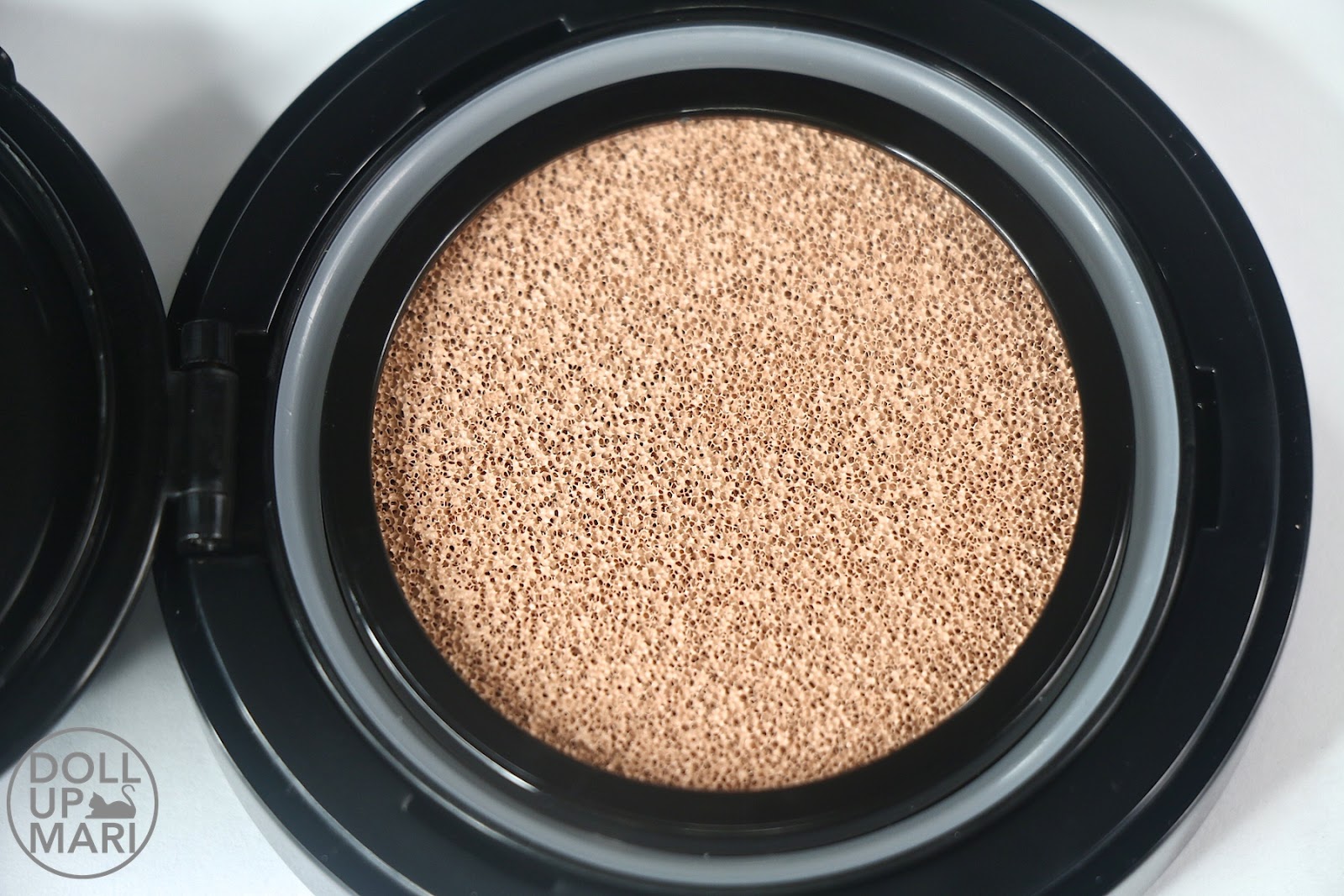 This is how the pink and the yellow ones look side by side. I love how they look discernible from each other!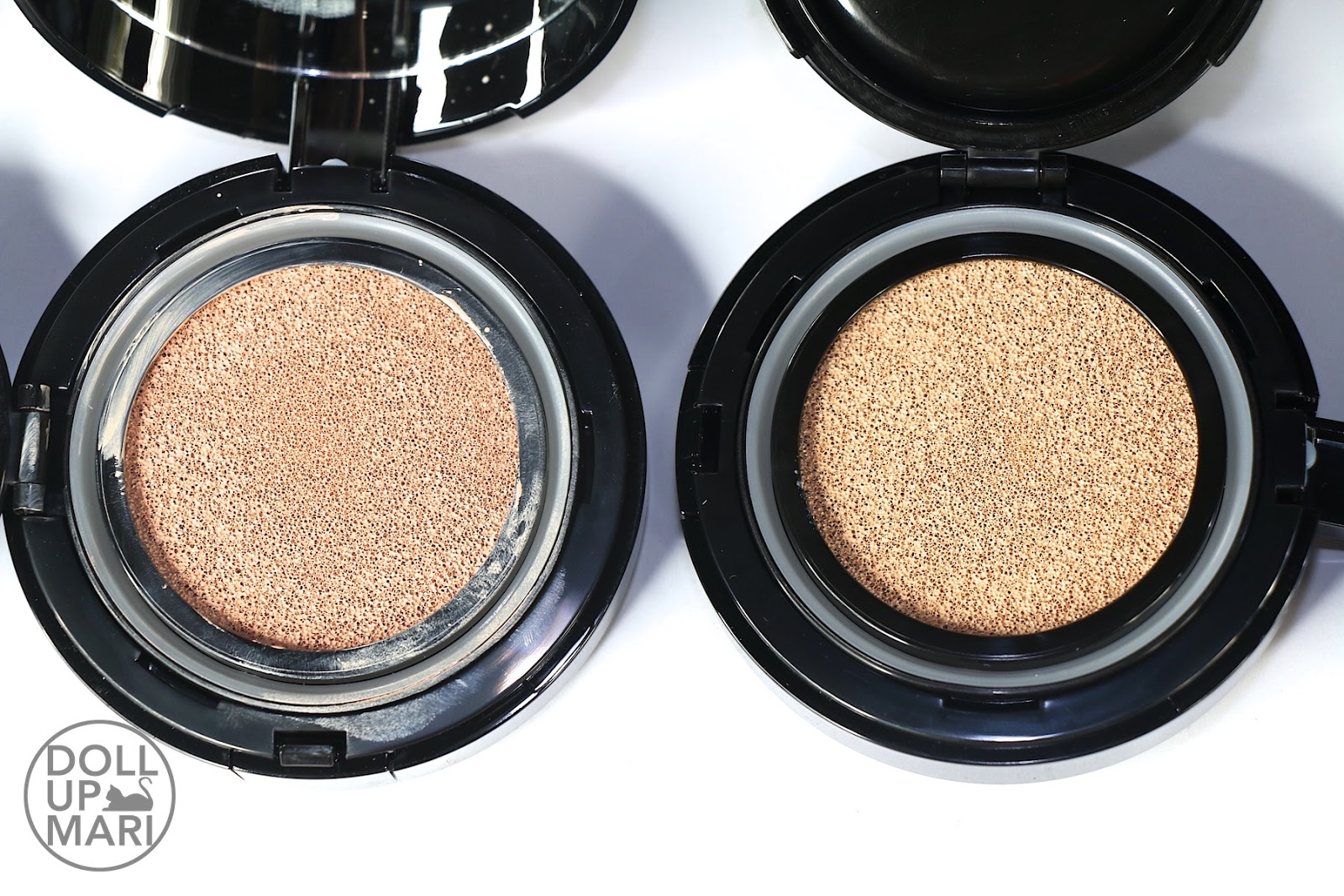 This is the pink swatch on the left and the yellow swatch on the right. I have pinkish skin which is why the pink one just melts into my skintone. I love how they have a shade to address the pink tones of my skin.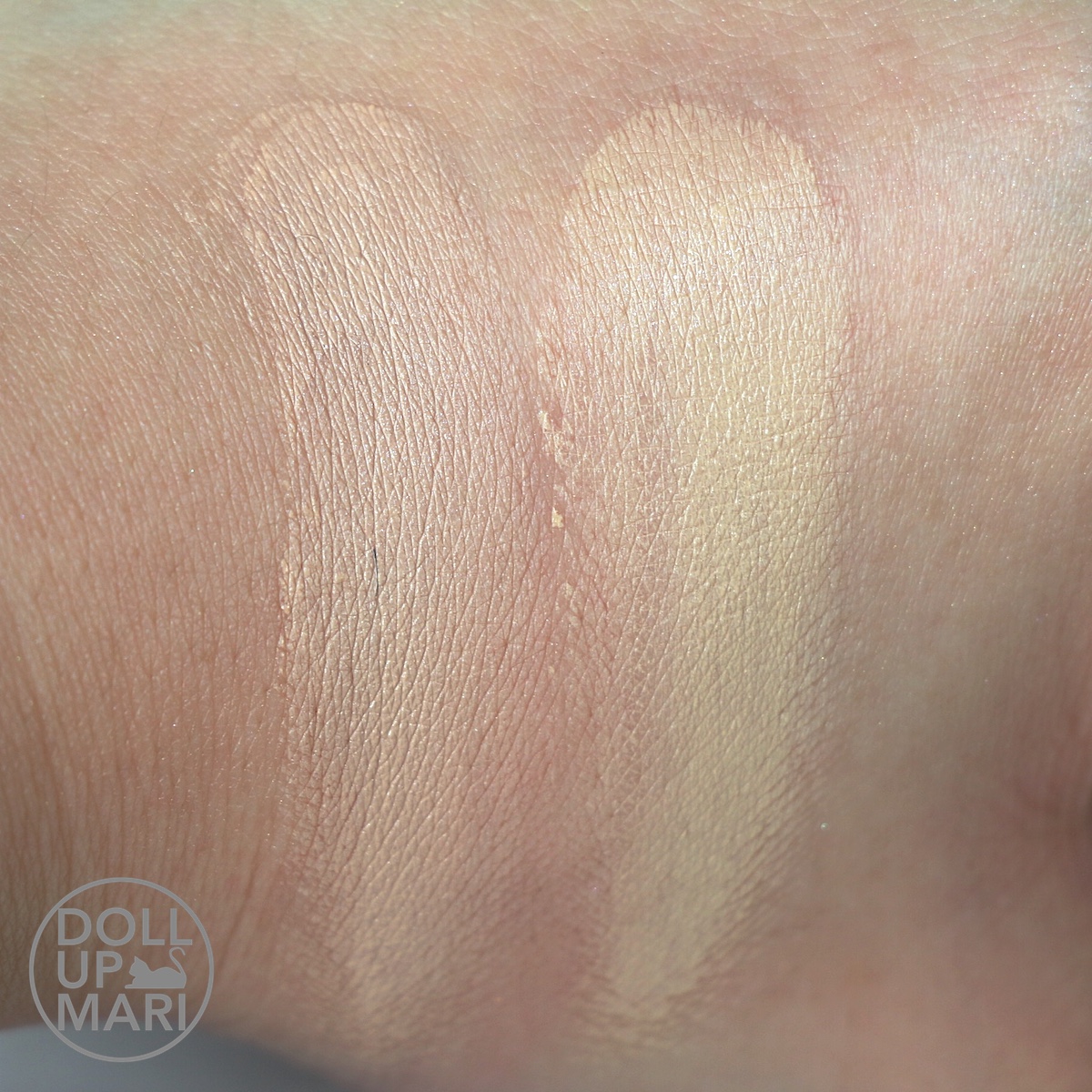 But don't worry, this is not intense enough to make you look weird. If you look from afar, the product still looks like base makeup. It's not intense enough to look like a crazy corrector.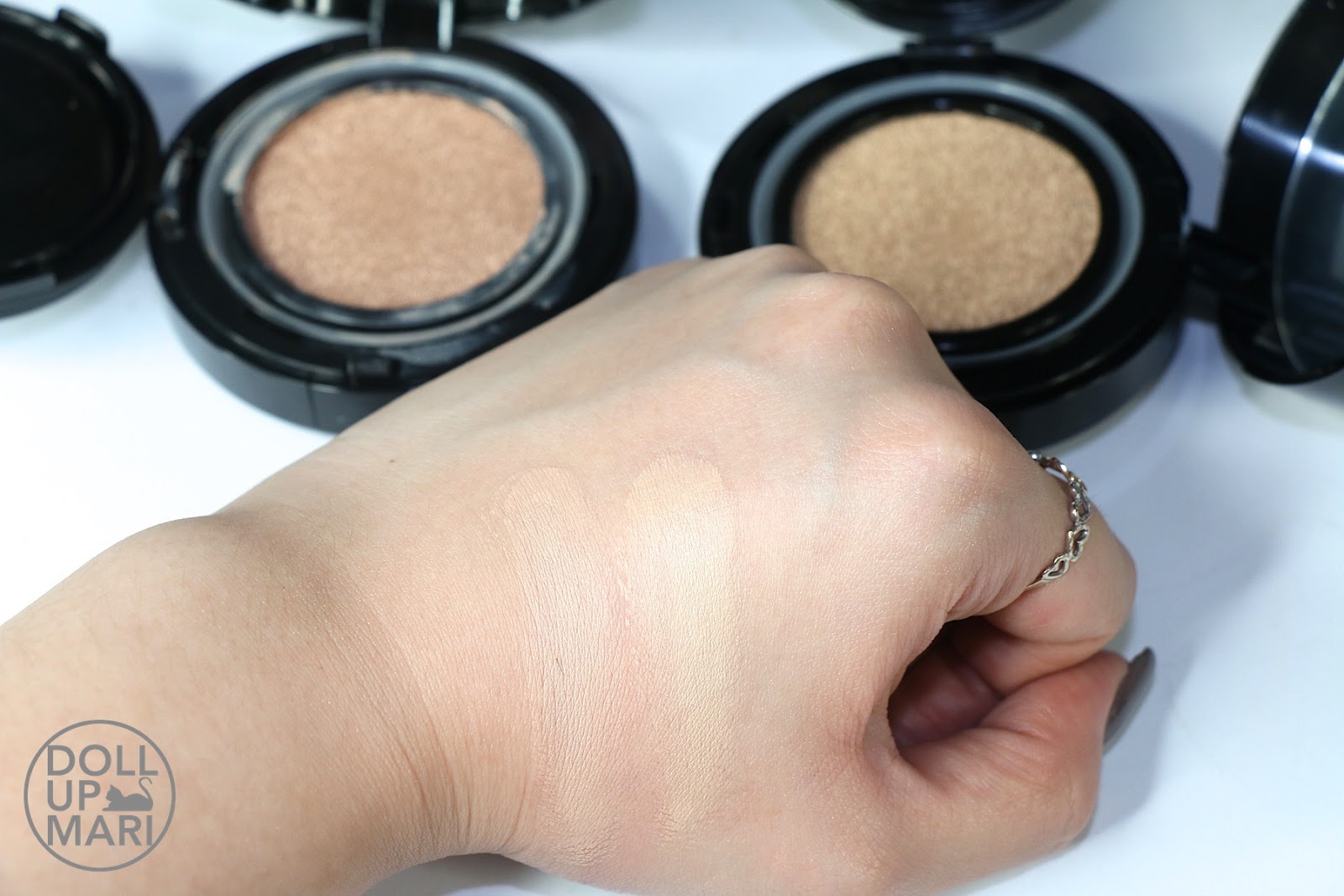 This is me before applying the product. So I have reddish skin, which is why there are patches that feel darker than they really are.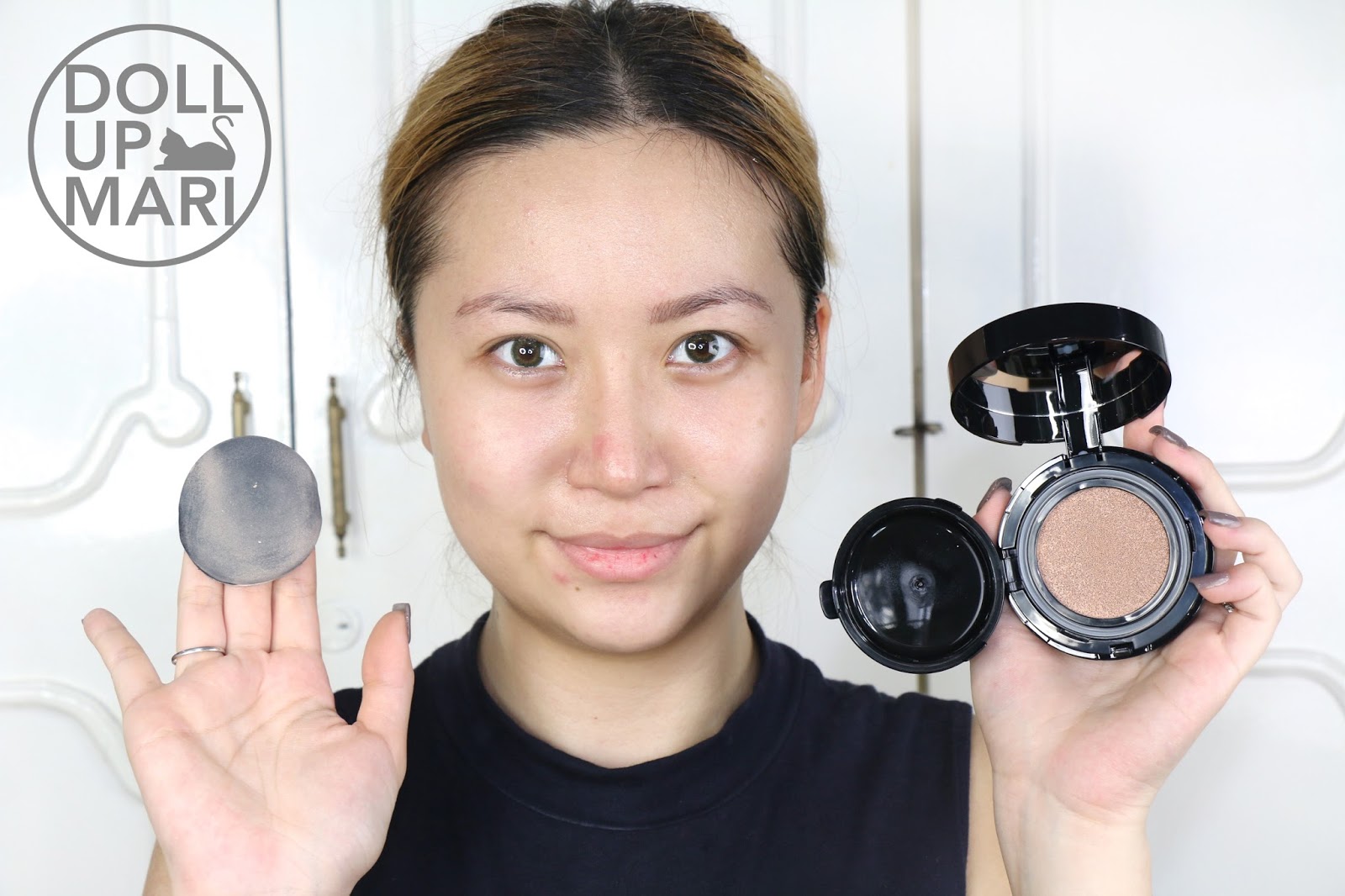 Up close, this is how t looks like. You can see how much of a coverage it made. It also looks fresh and dewy despite feeling matte and silky to the wearer.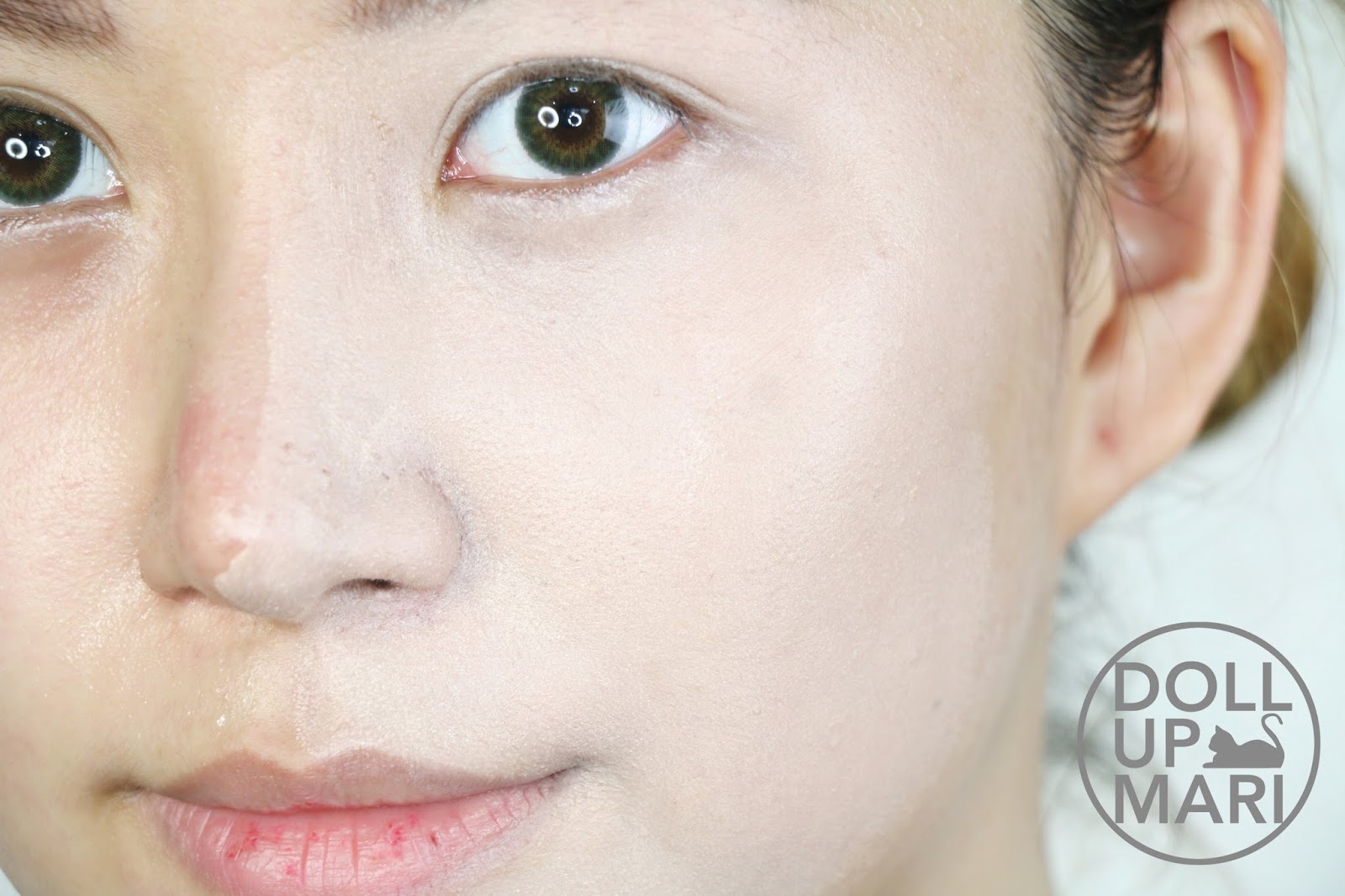 You can see that this got rid of a lot of the redness on my skin but more or less matched my complexion seamlessly. Despite being a tiny bit light.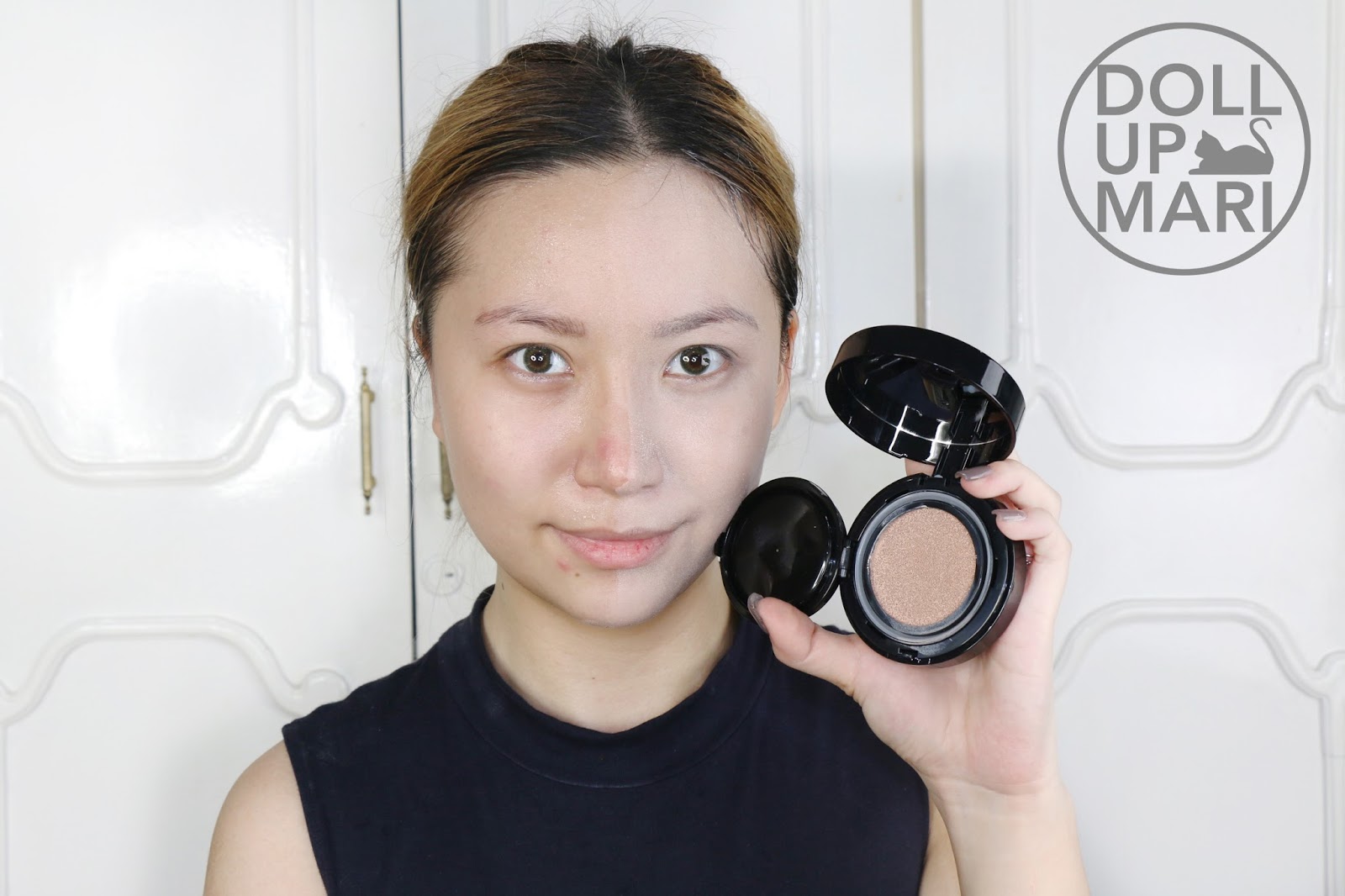 Sorry for the awkward spot on my neck, but that's double chin, not a spot I was not able to put makeup on hahaha.
This is how it looks like before and after. The coverage is good enough to get rid of my dark under eye circles, and mostly got rid of the pimple mark on my chin. Speaking of chin, if ever you're in doubt, simply cover my chin and suddenly my neck will match my face hahaha. This oxidizes a tiny bit to match the wearer's skintone.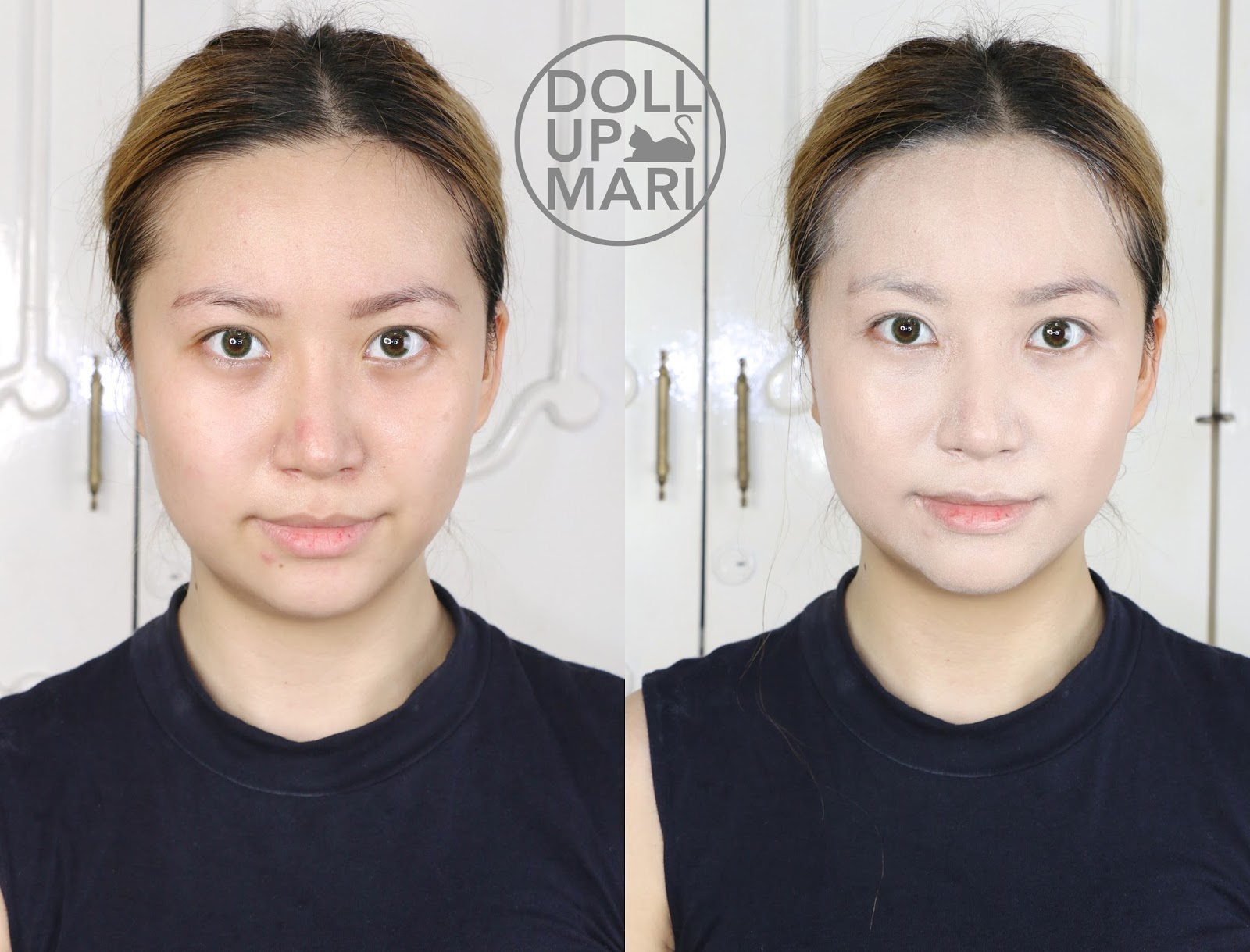 This is one of my photos after the rest of the makeup process. That's a
Vodana flat iron
, another Charis favorite. It looks fresh and glowy. I piled on a lot of powder over it, which is why it might look a bit more matte. But if you look at the image models, you'd see them not use powder and it'd be really dewy and fresh.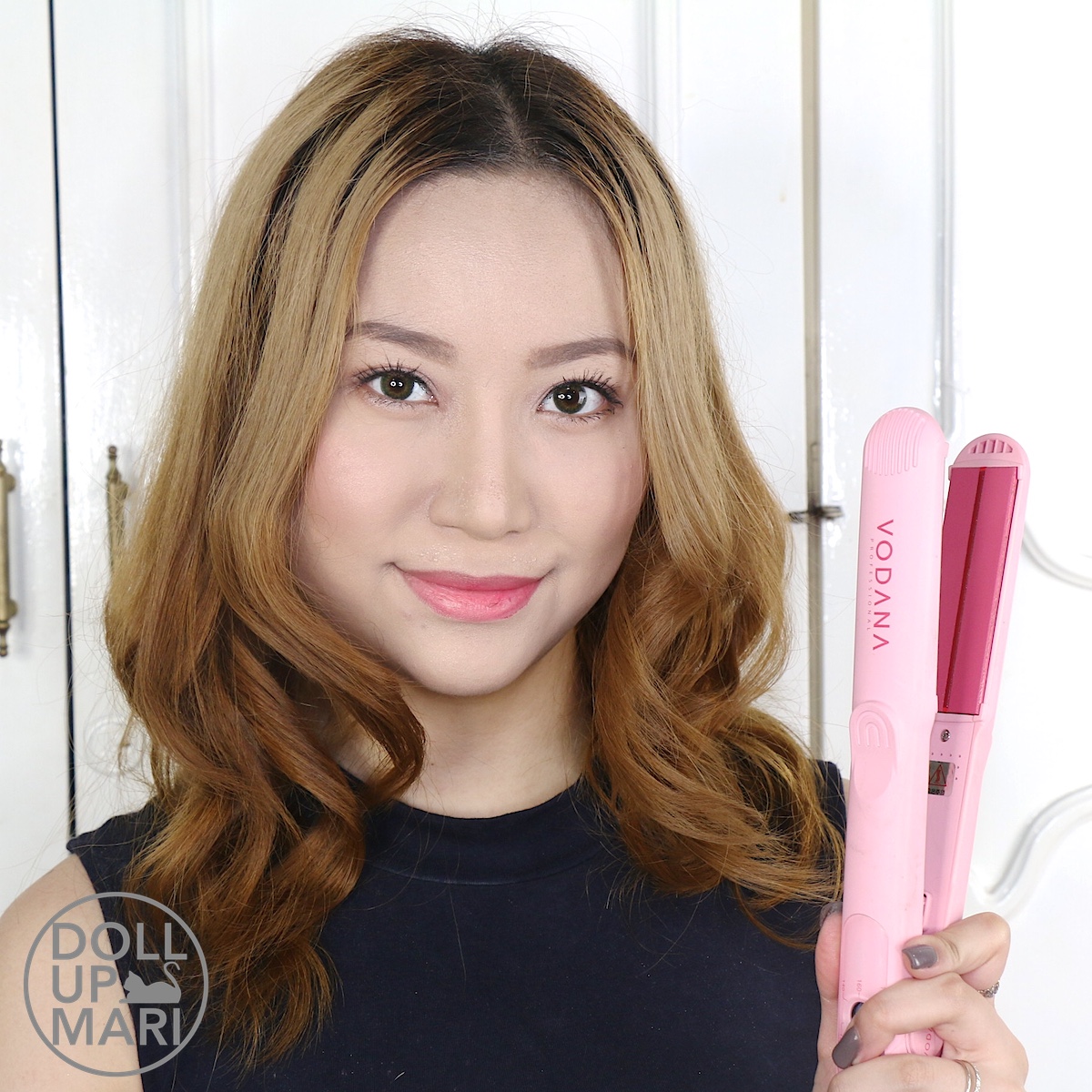 And this is how it looks on me outside! I went to Sony's event and basically had to be under the sun for like 2-3 hours (???). My makeup managed to look fresh the whole time.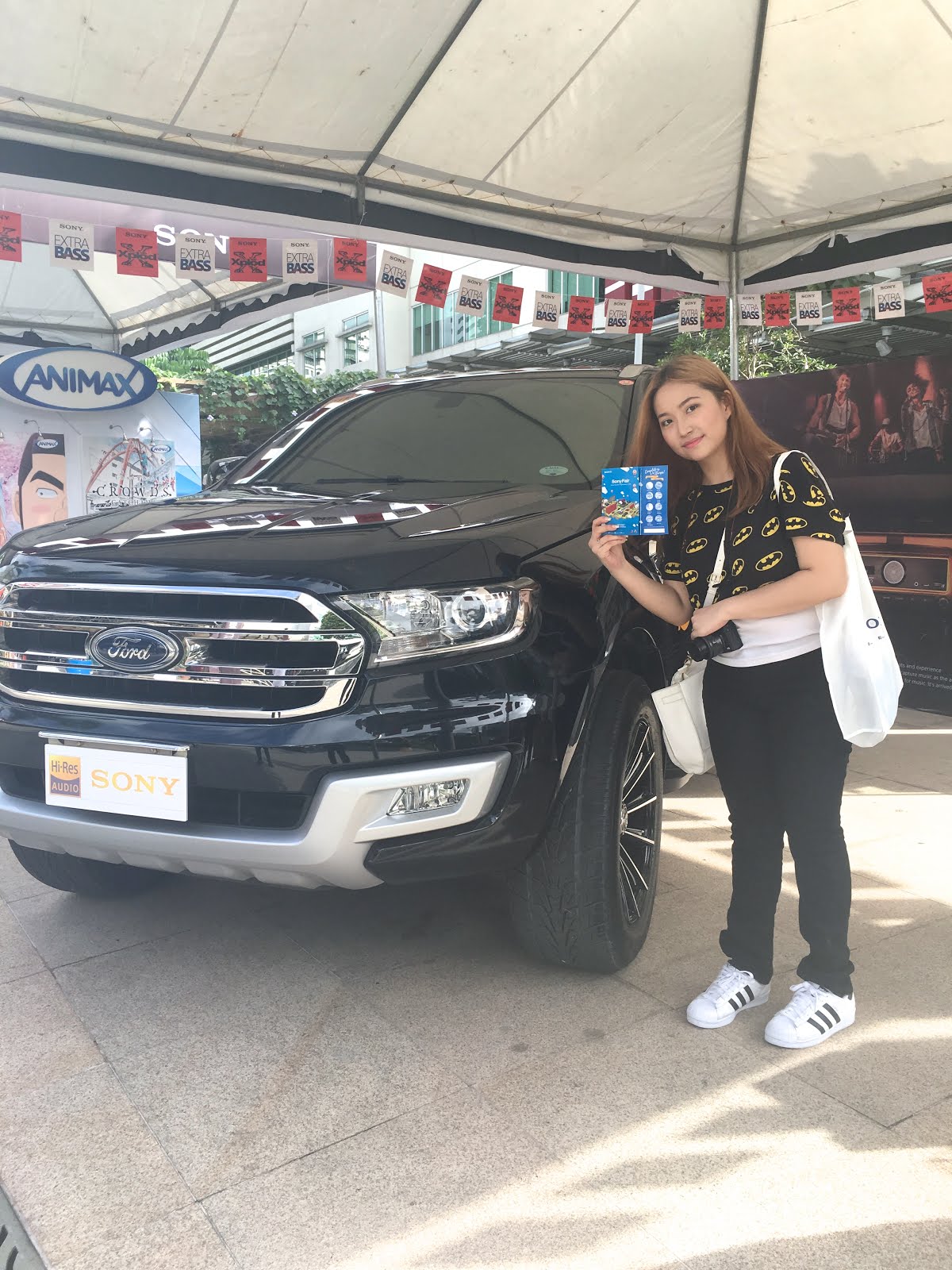 I am just sooo excited to make more Chuu reviews!!! Lezzdothess!!!
Top Beauty Blogger, Vlogger, YouTuber from Manila, Philippines