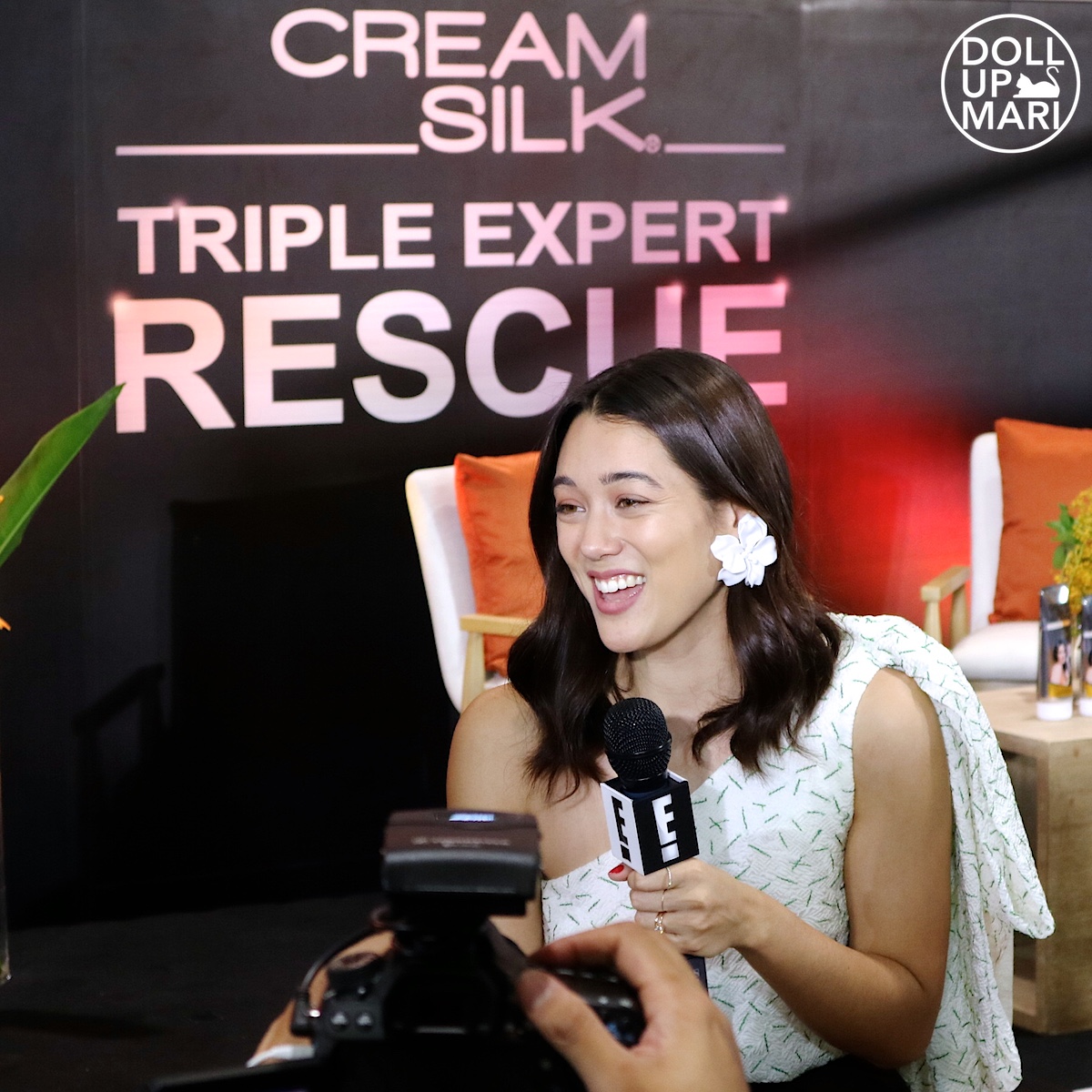 For those who are not hermits like me, summer is the best time to see and be seen. There was just LaBoracay, and definitely, a lot of people are geared up to go to sandy gems of the Philippines. There's La Union, Palawan, Cebu, and probably there is a beach every province can boast about!
Summer is all about enjoying the outdoors, but of course, that means hair damage. This is why Kim Jones came over to talk about her experiences, tips, and to unveil something she's been working on!
This, for me, is such a unique experience. You see, I was a Cream Silk marketing intern 2 years ago. In a parallel universe, I was probably the girl rushing to get all the goods to the block on time, filing clearances nonstop to get the giveaways to the event on time (Unilever has a very sophisticated product releasing system so it's not as easy as going to the warehouse and carrying the tubes of Cream Silk to the event), and I'm thinking that if I were assigned to this event, I would prolly be assigned to making sure that there'd be arrangements for food and beverage. Ever since I interned in Uni, I learned to treasure all the items I get from Unilever events, be it for the press or for consumers. Because behind every free sample is a team of people who work nonstop to make sure the samples are packed, shipped, and distributed to the consumer. Interns mostly handle things like this, so I know that behind every sample in every event is an intern who called and lobbied to all relevant parties nonstop for perhaps a week or so. Wahaha. Despite the extremely hectic schedule I had as an intern, I have made many good friends and I treasure many experiences from my internship. I learned a lot and look back fondly at those times.
Okaaaay wait enough about my nostalgia. So this is how the event was set up from afar.
SM The Block's passersby were immediately curious about the bodyguards and the number of cameras present. Given that Cream Silk has plenty of endorsers, perhaps people were guessing as to which endorser might be coming.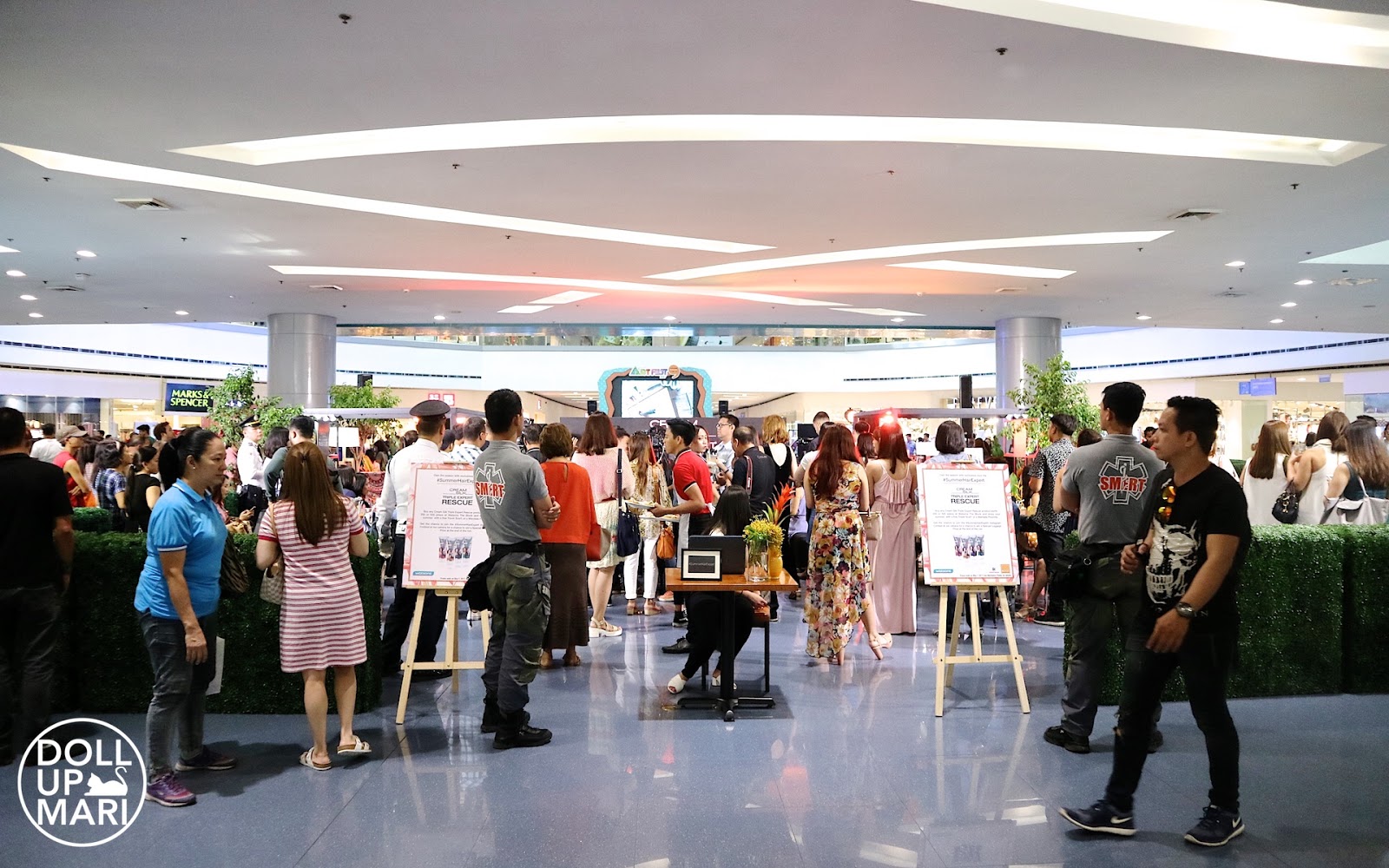 One good thing to know is that Cream Silk Triple Expert Rescue now comes in 350mL tubes! Back then, they only came in 10mL sachets and 180mL tubes. Now they have a new SKU (yes I care about these things wahaha). The 180mL tubes are still Php140 more or less, and the new 350mL tubes retail at Php259. I honestly didn't even know about this new SKU until I saw it at the event!
And wee the other nice thing to know is that Chili's has the best beverages. I reaaally do plan to bring this photo back to the restaurant and reorder this again. That and the onion rings, chicken wings, pizzas and quesadillas they graciously served.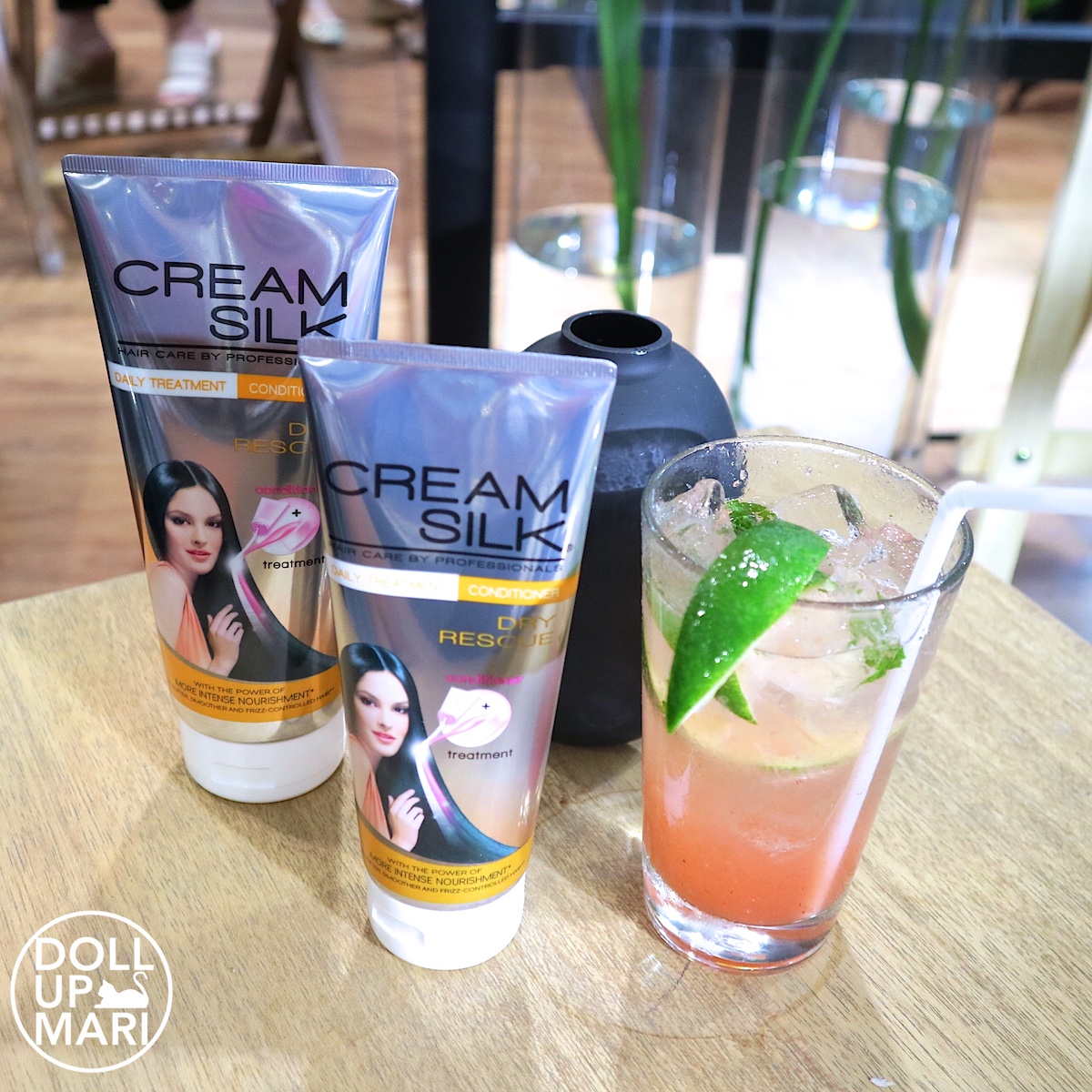 Kim was earlier than expected I think (?). We were told program starts at 2 and she comes at like 1:30. I love it when the celeb is early because when the celeb is early and the program commences as planned, I still have the rest of the day. I'm sure she didn't have to take long to get ready because she's already so pretty she barely even has to try. The moment she arrives, she takes the time to grant interviews to the press and the media.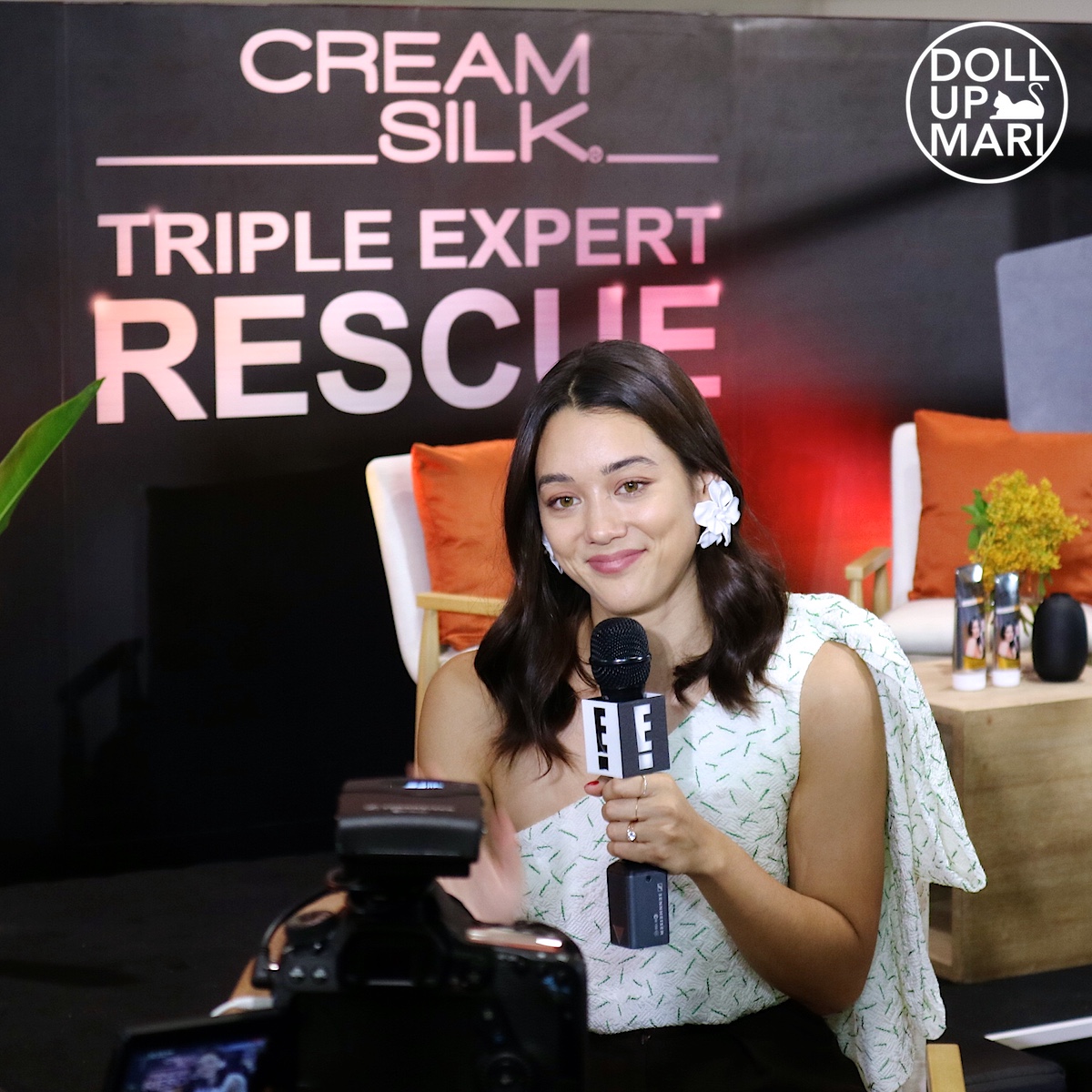 Before the program started, Kim had her photos taken with Nicole Andersson and Suyen Salazar. Suyen is a renowned hairstylist and is famous for her signature beach waves and messy waves looks.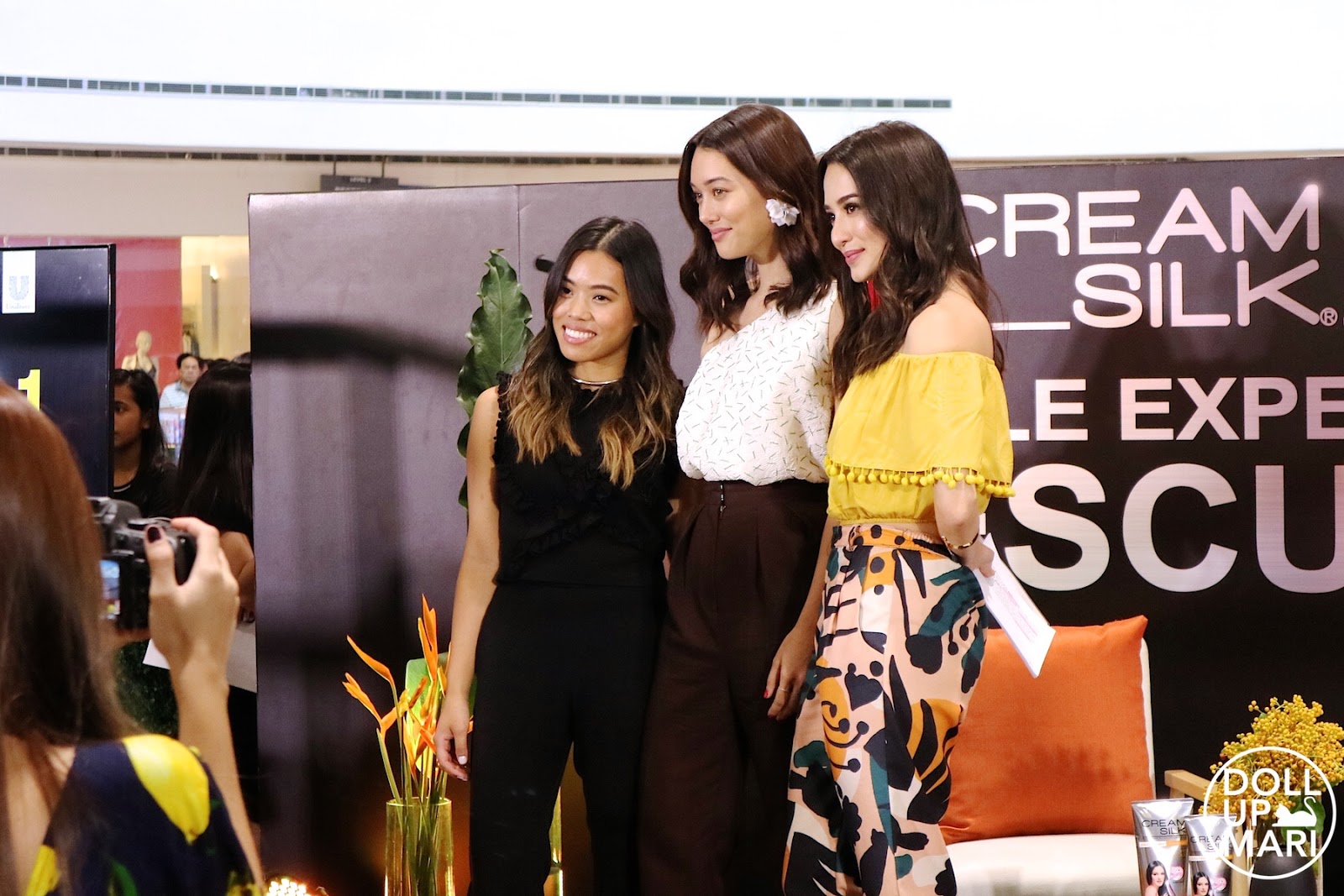 The three also take photos with the Unilever and Watsons teams.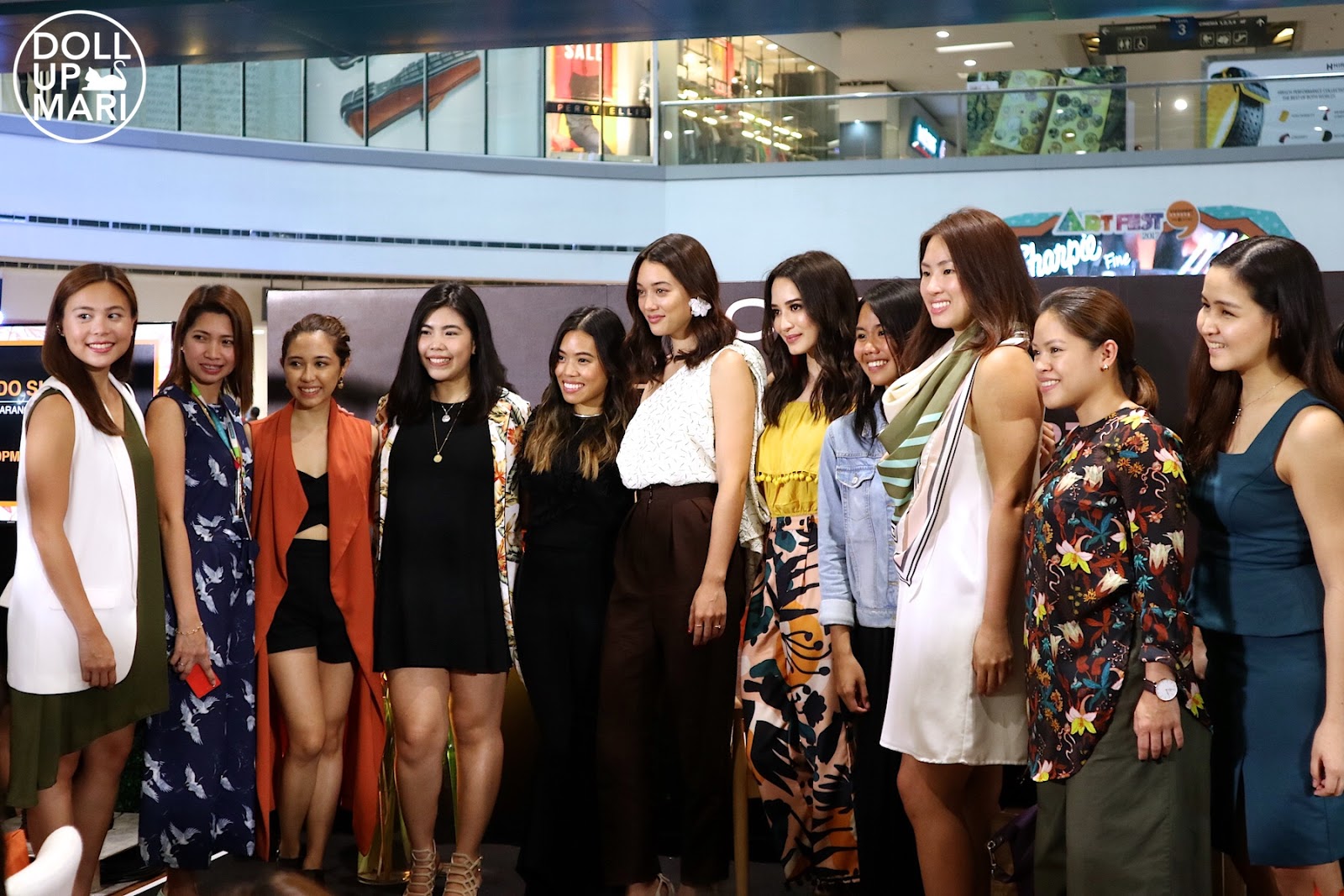 Nicole is today's host, and you can see her silhouette behind the tubes! She takes time to get to know some of the guests and to ask what they think of summer. The usual answers revolved around beach trips, OOTD's, and more or less it was all about being seen. It's all about showing off the results of the trips to the gym, daring swimwear, and a sunkissed look.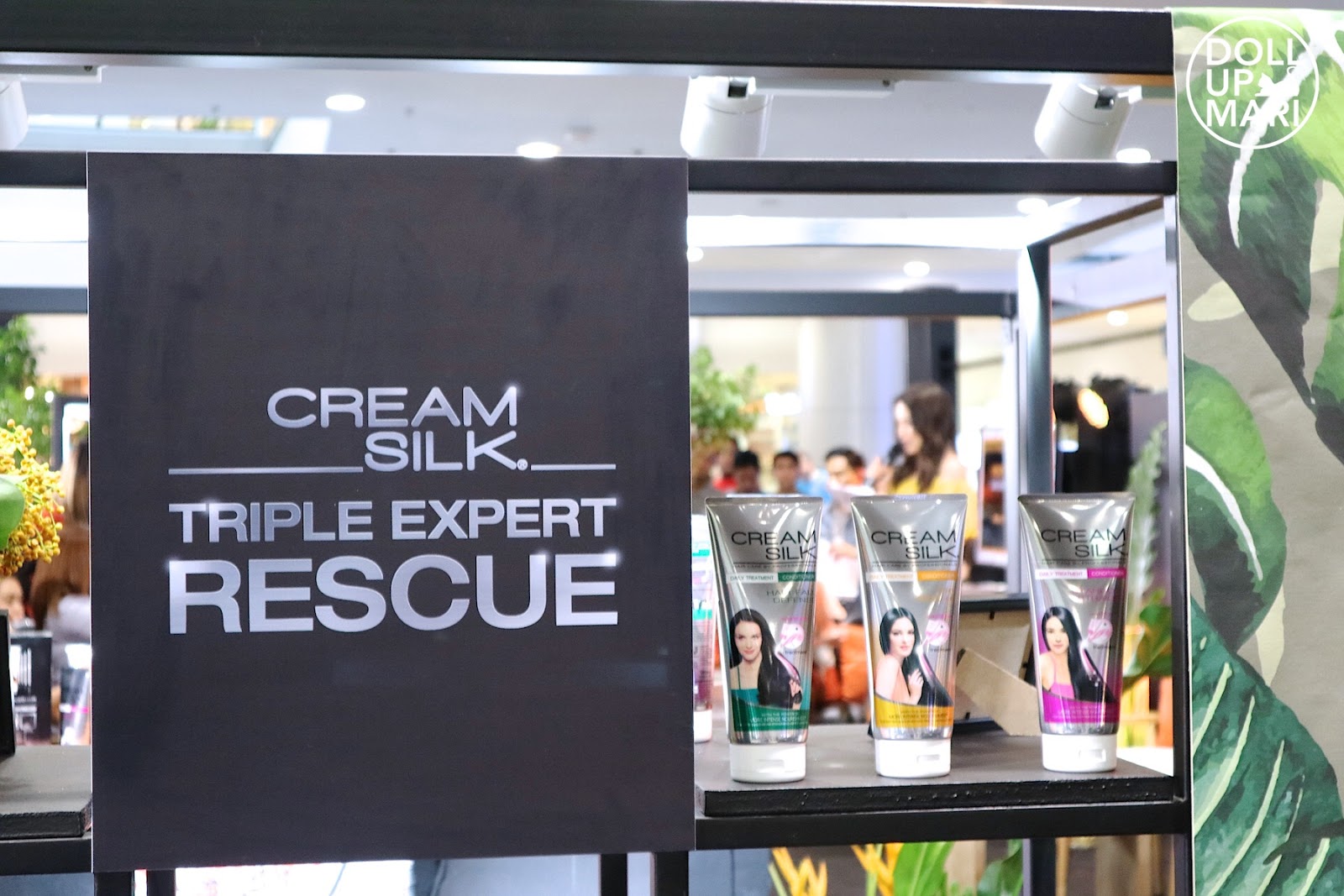 And of course, in the quest for the perfect OOTD's and beach photos, plenty of people do style their hair using damaging tools. The use of damaging tools is further exacerbated by sun exposure and saltwater exposure. There is unfortunately no sunscreen for the hair yet, so one needs to keep one's hair protected using products like Triple Expert Rescue.
My answer as to why Triple Expert Rescue is the best product for the summer is because Triple Expert Rescue is a hybrid formulation. It is a mixture of Cream Silk's usual conditioner (what is referred to as "rinse off") and Cream Silk's deep treatment. The result is a median between the daily rinse off and the weekly treatment, but adapted for daily use. If you have ever wondered why the actual product is two toned when it comes out of the tube (like toothpaste hihi) with the pink and white, it's because it's supposed to illustrate that this is a hybrid.
Understanding why they want to adapt to the times even when the rinse off conditioners are doing immensely well boils down to the brand DNA. This was shared to me on my first day of internship. Cream Silk's brand DNA is all about standing behind the woman who is confident, limitless, and unstoppable. But of course, the modern woman has hair that's been damaged through intense chemical treatments (rebonds, digital perms, and very damaging bleached looks), daily exposure to the sun, and exposure to pollution. Cream Silk Triple Expert Rescue is all about fixing the damage caused by chemical treatments on a daily installment basis. It's more than just the rinse off conditioner because its formulation is more potent, but still lightweight enough to be used everyday. Because at the end of the day, it's all about empowering women to feel unstoppable, and of course, they can only feel unstoppable if they have a haircare brand behind them that withstand whatever experimentation they do.
As for Suyen, she recommends her superstar clients to go for products like Cream Silk
Triple Expert Rescue because she wants them to use products that easy to use but hardworking.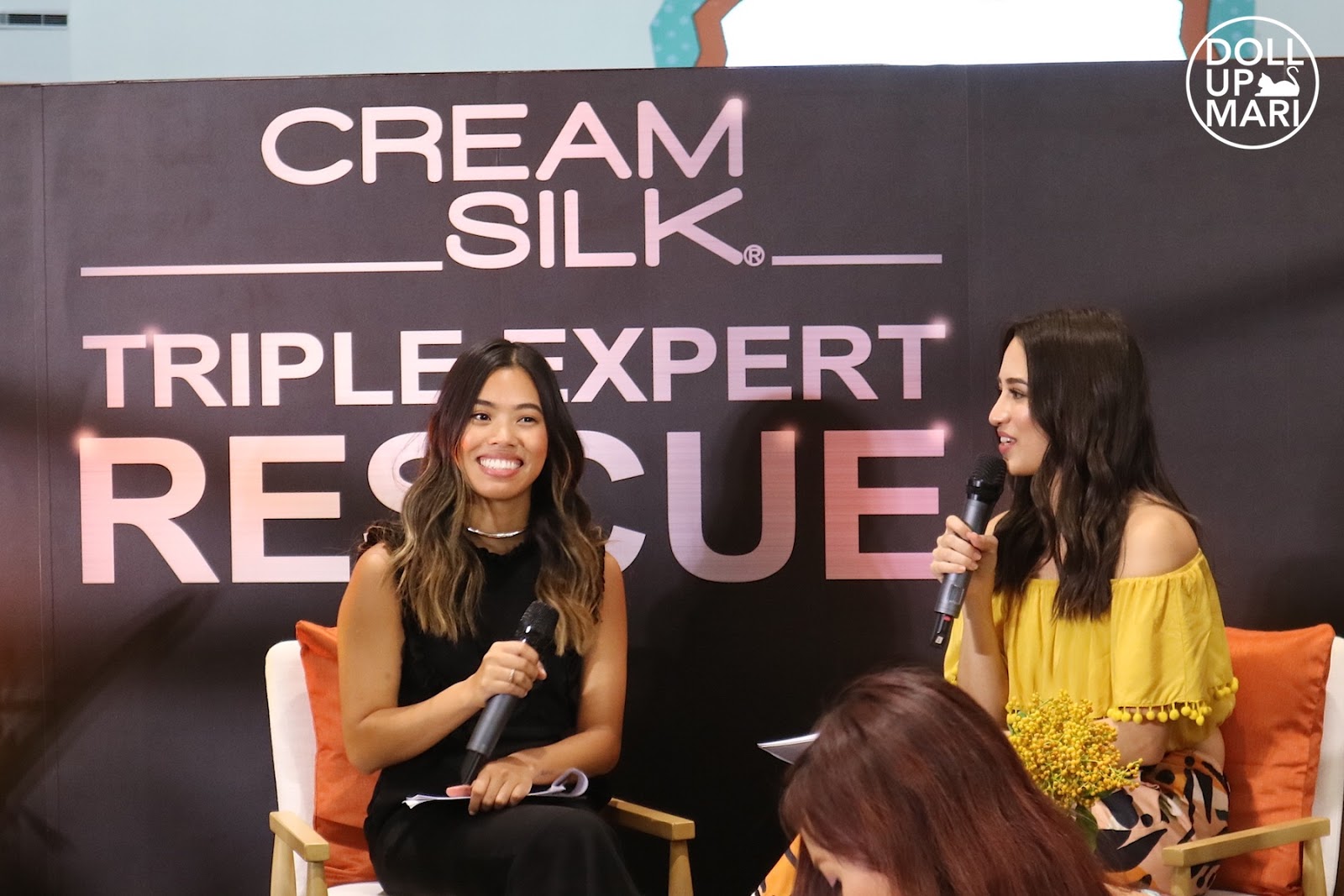 Kim also shared that she loves products like Triple Expert Rescue because she travels often and wants to travel with products that are already multipurpose in nature. Cream Silk Triple Expert Rescue is inspired by and is meant to emulate the effects of a hair spa (to repair damage), hot oil (for soft hair), and keratin treatment (for smoothness and shine). She does shoots in plenty of remote places so bringing multitasking products is something that she loves.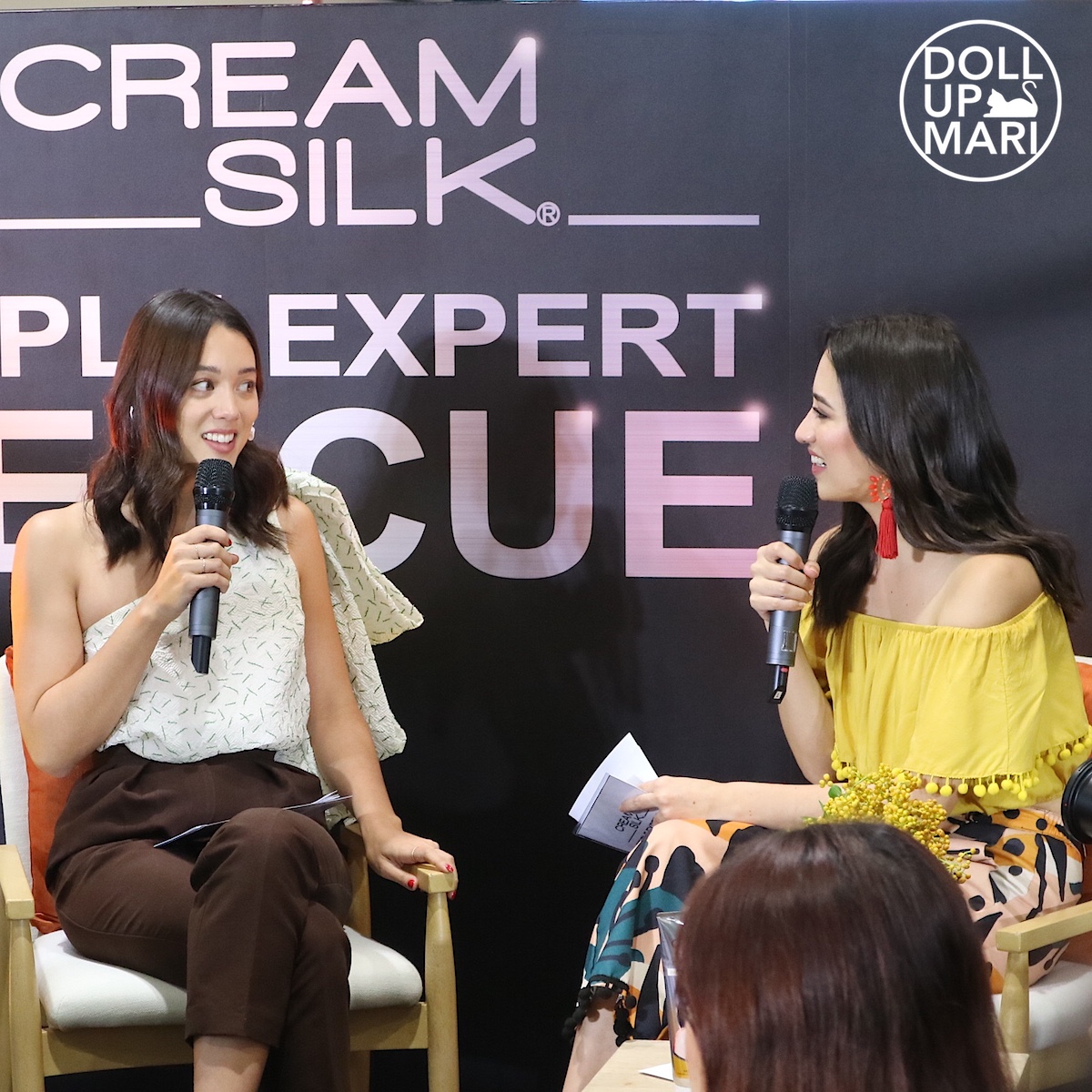 In the talk, though I can't pinpoint who said it, they did share that one of the best ways to use Cream Silk Triple Expert Rescue is by using it BEFORE swimming. Interesting! Saltwater dries the hair out, and so using a damage stopping product such as Cream Silk Triple Expert Rescue will help to protect the hair and keep hair dehydration levels to a minimum. And for best results, use Triple Expert Rescue again after saltwater or chlorine exposure to make sure that hair is repaired as soon as possible.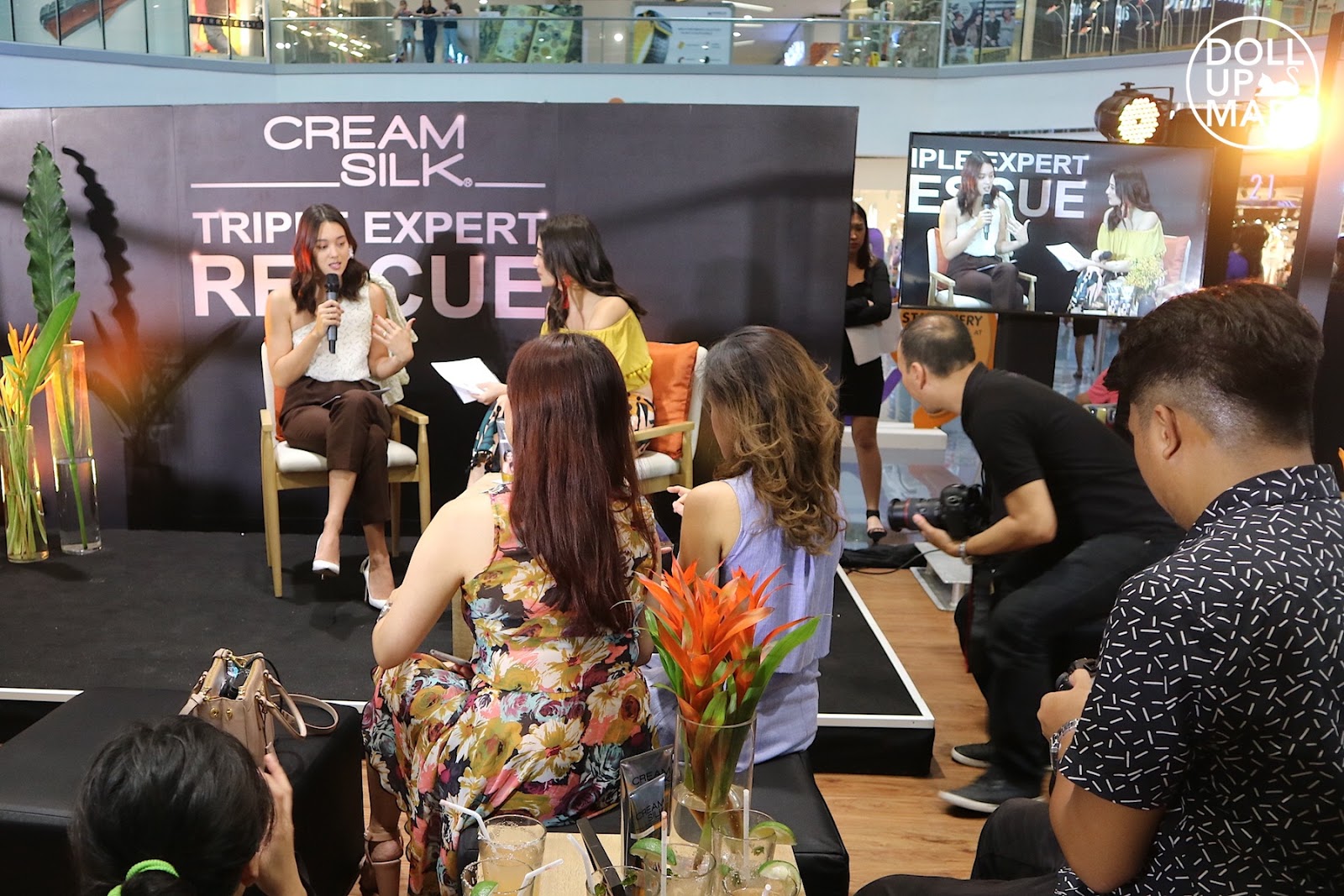 Is that all even possible? Well it is! Cream Silk has Hair Reborn technology that helps bring back hair to its most beautiful state. No I did not copy paste this off of somewhere, I just watched the TVC's of the Cream Silk girls often enough that I memorized most of the lines and can recite them by heart hahahaha.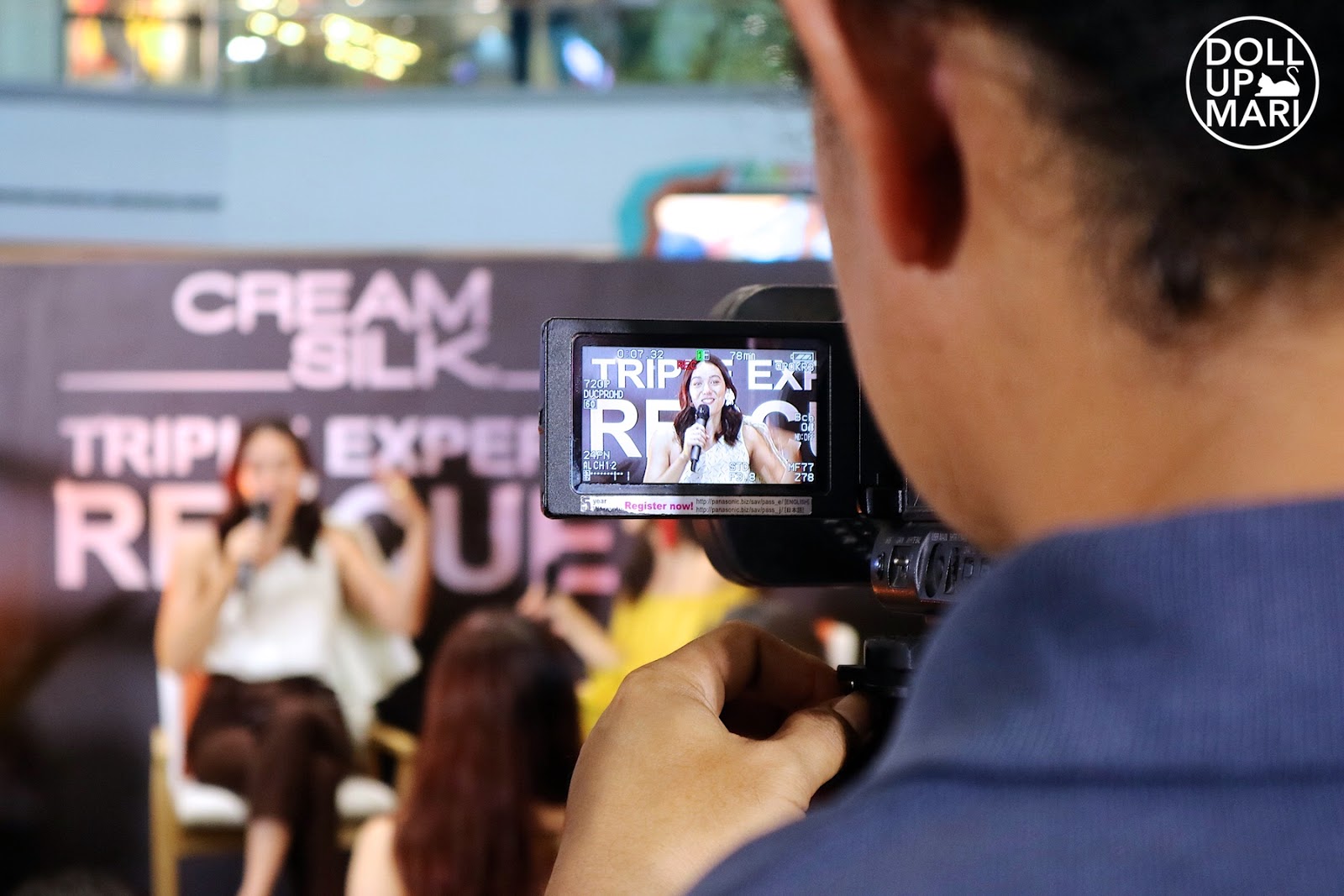 The other key highlight of the day is Kim proudly unveiling the summer essentials bag that she curated for the press. Here she is showing off the bag.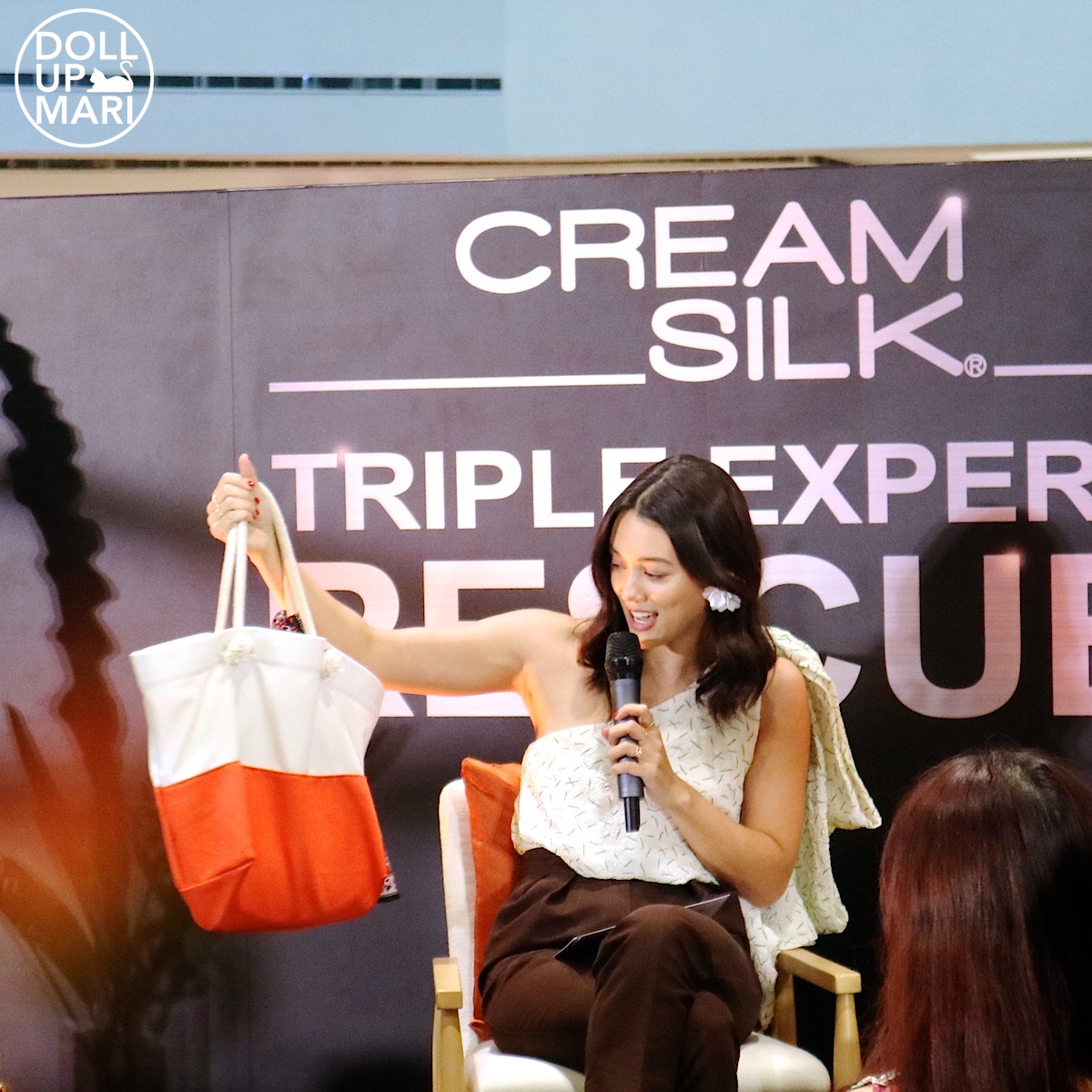 And here she is showing the mandala she curated for the kit for everyone. Everyone suddenly has been popping up on IG with pretty beach mats to go with their bikini selfies so Kim thought this'll be a good addition to everyone's beach bags. You guys do have the chance to get your own pretty mandalas!!! The instructions are at the end of this post!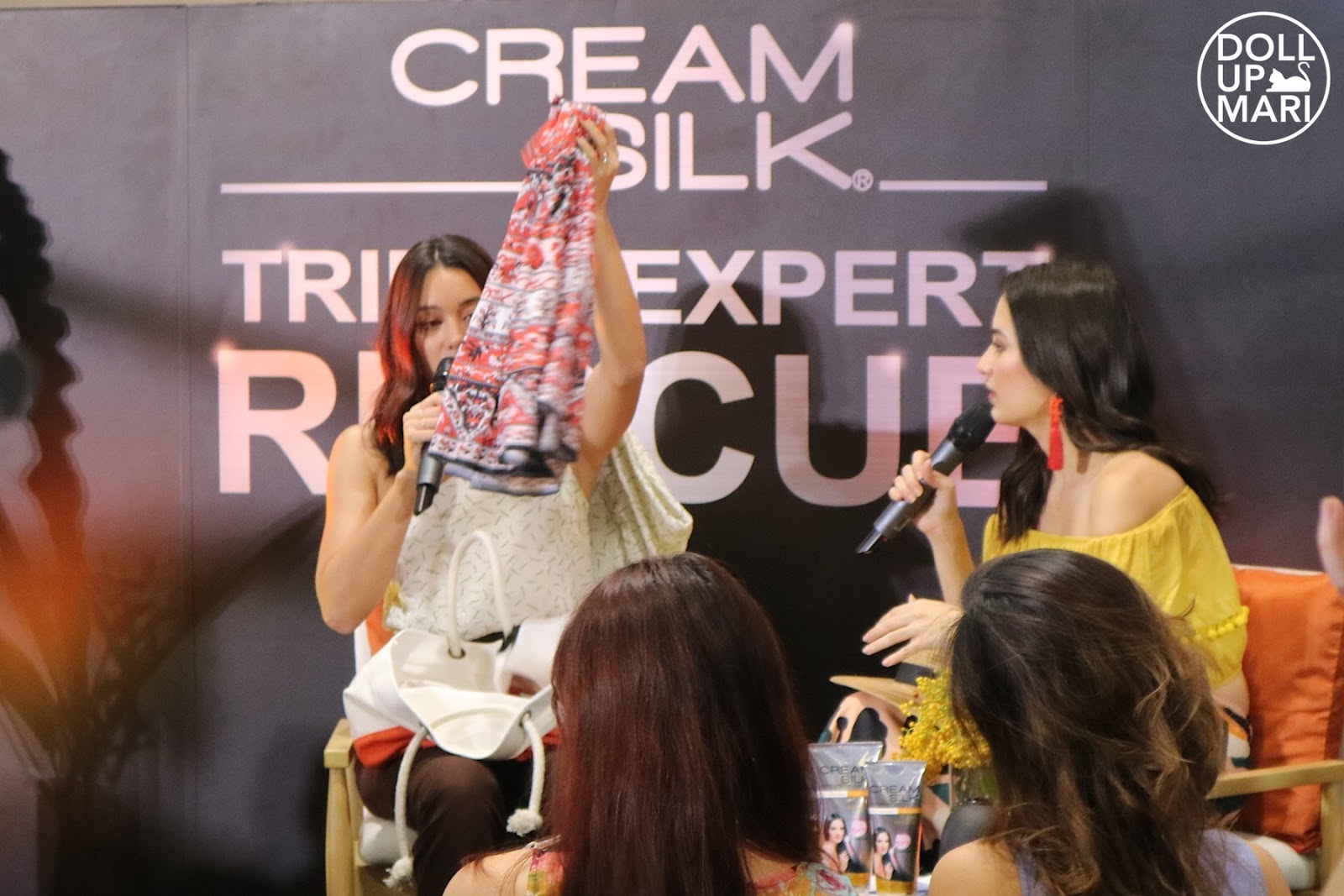 Here is Kim being excited about the earrings, the beach hats, and of course the gracious blessings of Cream Silk tubes in the bags.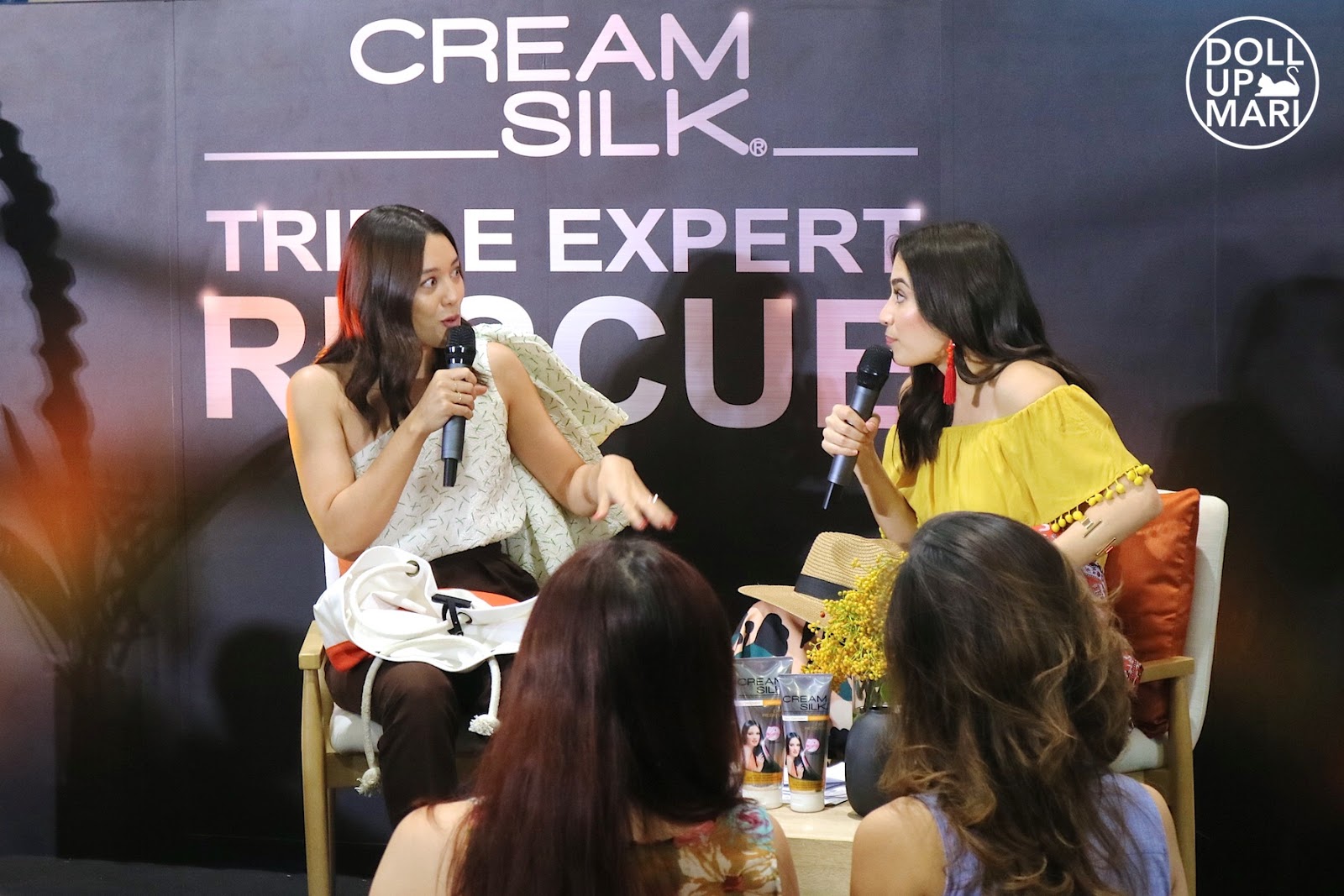 Kim and Nicole are of course excited about their summer adventures because they know they're protected with Cream Silk Triple Expert Rescue. I was able to talk to Nicole personally about 2 years ago, and she shared to me that all of them Cream Silk bloggers have Cream Silk plastered all over their bathrooms. They do bathe with Cream Silk, and despite the sentiments of some that they must be bathing with something more expensive, they really just do love and use the products. In fact, Nicole shared to everyone at the event that her first boyfriend took notice of her because of how good her hair smelled like, and that was all thanks to Cream Silk.
Kim is also excited about the summer because her Aussie roots mean that she loves being barefoot. Summer is the time to do that. And yes, endorsers also get a good supply of the product!! They may be paid endorsement fees, but they do get a healthy supply of products as goodwill from Unilever. I was once tasked during my internship to prepare several cases of Cream Silk to be sent to the home of one of the endorsers at the time for her personal use. Jasmine Curtis also shared once at an event that she does request for Unilever to send over Pond's and Sunsilk every now and then.
Kim's bathroom is prolly plastered with a lot of Cream Silk, too, and perhaps whatever personal care products Jericho might be endorsing hahaha.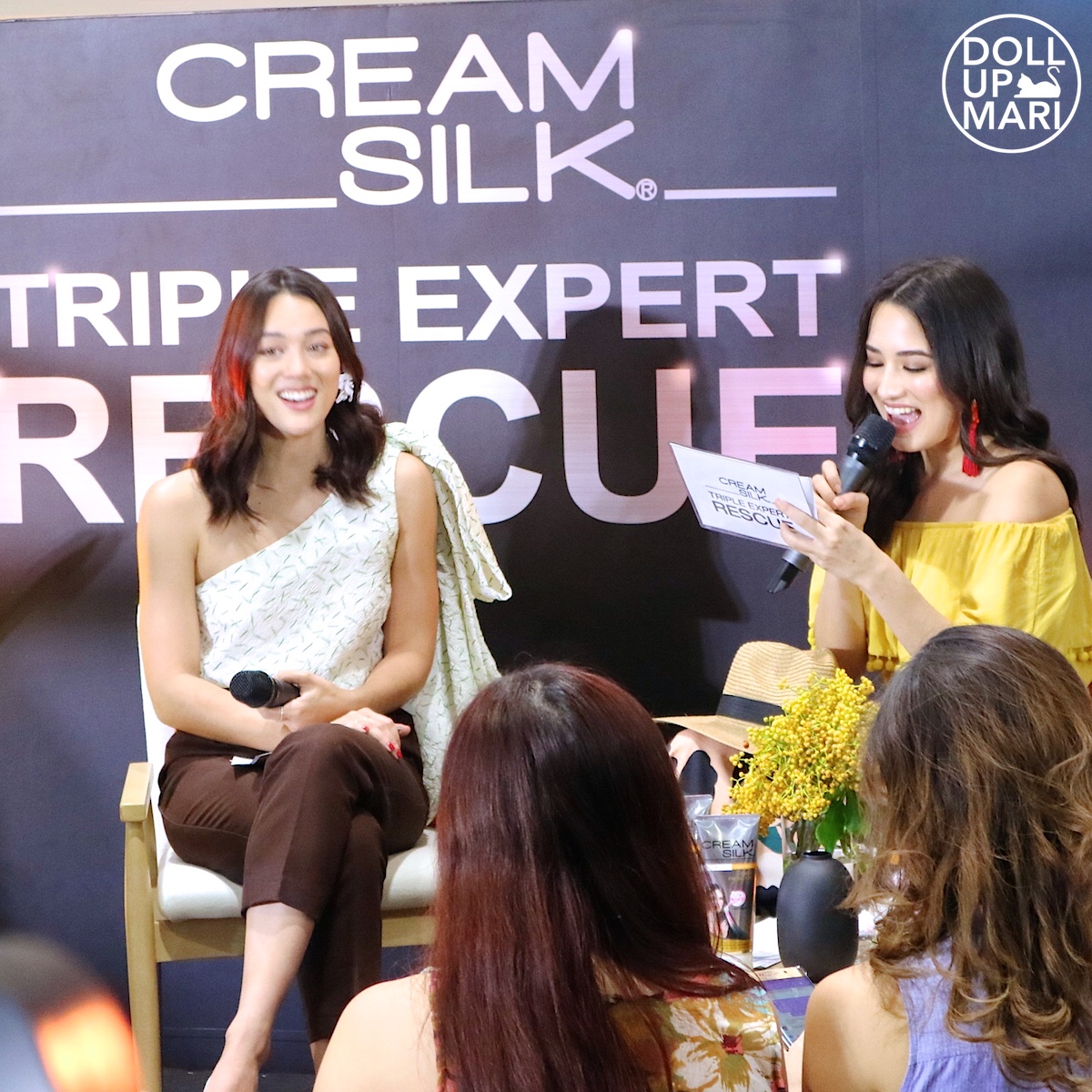 So yaaay! You guys also have the chance to own the mandala!!! Check out the mechanics on this poster: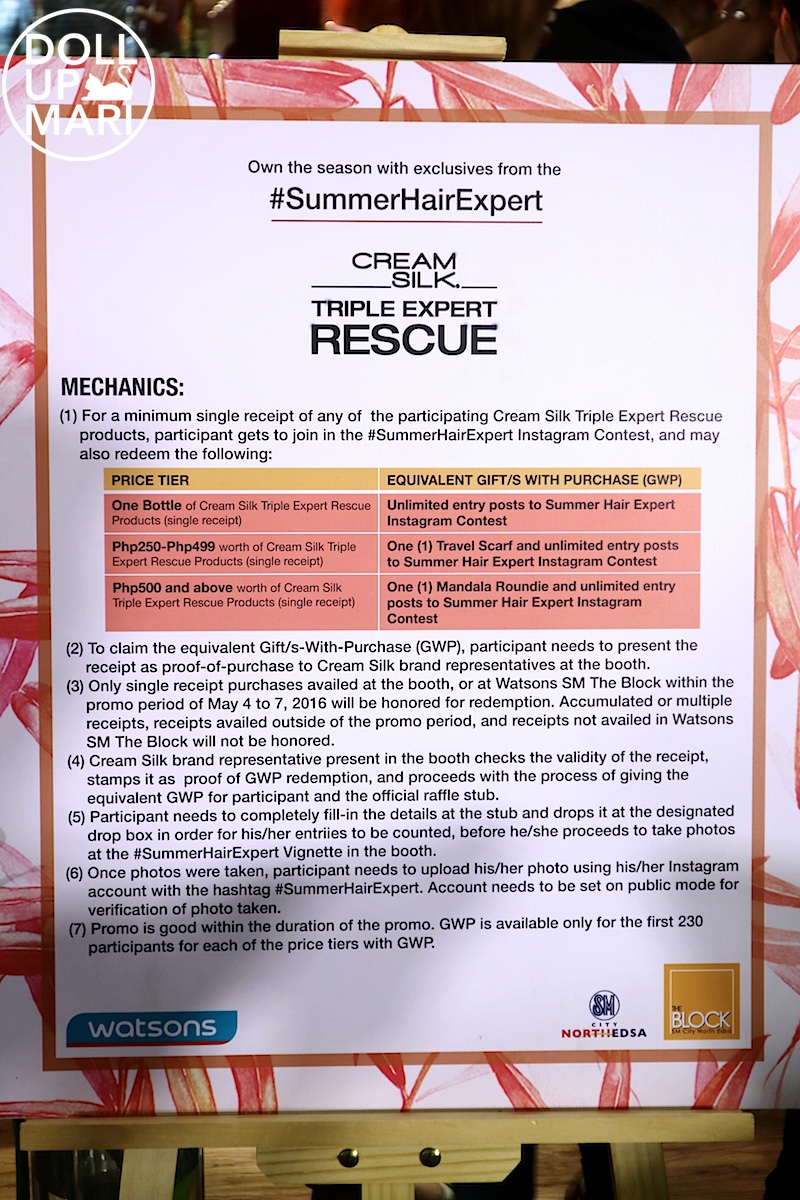 Once a Cream Silk girl, always a Cream Silk girl.
That's all.
Top Beauty Blogger, Vlogger, YouTuber in Manila, Philippines