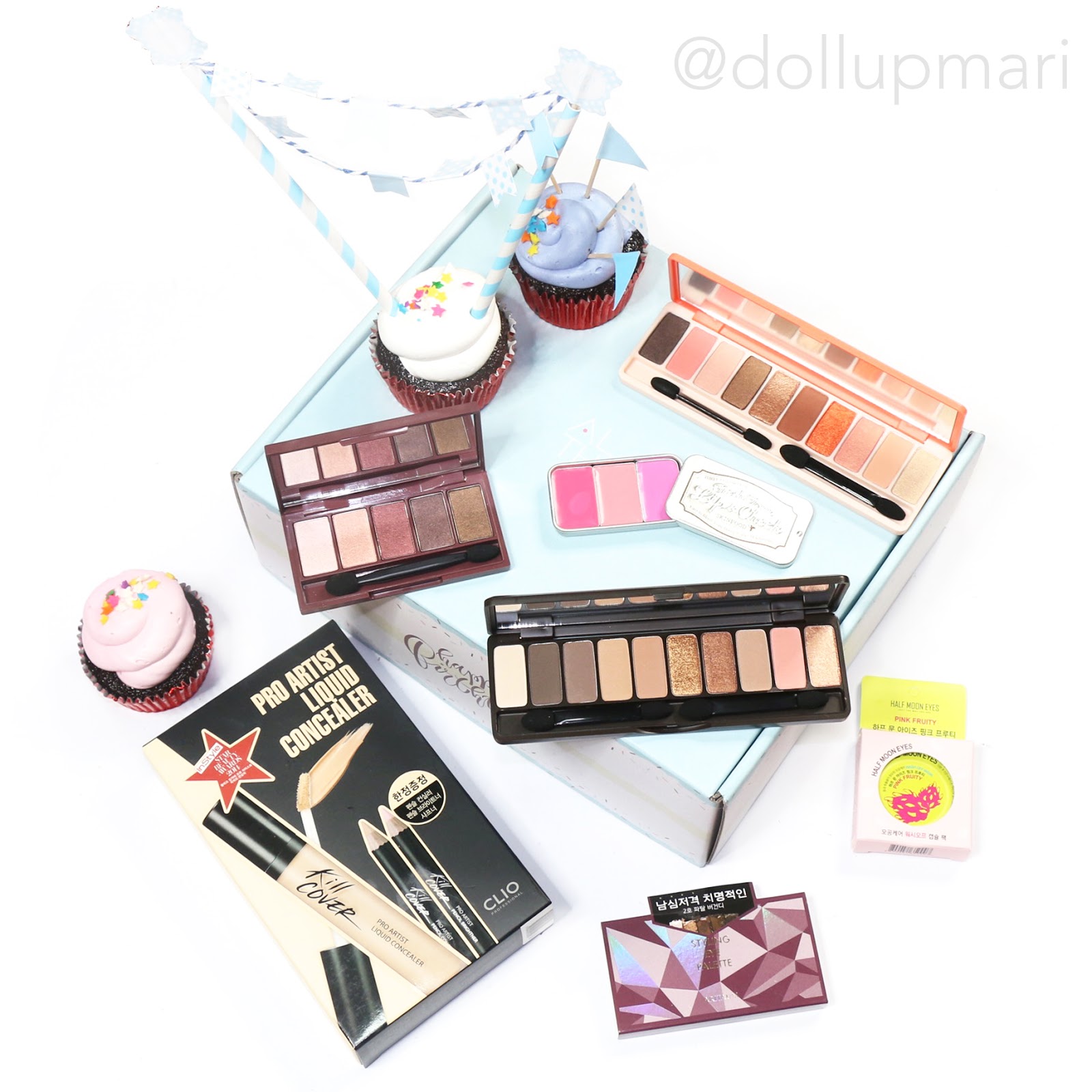 A happy, happy 2nd birthday to
Althea
!!! (click on that link for Php200 off your first purchase!)
Before Althea, buying K-Beauty items was such a risk. Remember those days when we'd have to order stuff online and it'd take soooo long to arrive only for us to be taxed all sorts of stuff at the post office? Or when we would be so nervous that the items might be fake? Remember all those fears?
I am so happy that for most Southeast Asians, such thoughts already seem so far, far away, even if Althea has just been around for 2 years. It just goes to show that Althea really is a great place to shop at. I don't need to lie or whatever, because it really is just a great place to shop at. No customs duties, no overpricing, no fake items. Efficient delivery times. I have bought so many things from Althea simply because its operations management is so effective that I never have a headache when I shop with them.
As such, I definitely had to join in their 2nd birthday party!!! I would say I got myself quite a haul as I have placed a lot of items on my Wishlist as of late hahaha.
It was exciting to see the items as they were placed in a special birthday edition box, and came with birthday decor. I bought my own cupcakes BTW hahaha.
So one thing that has long been on my list is
Skin Food's Fresh Fruit Lip and Cheek Trio
. This has been featured on so many places and has been raved about by sooo many bloggers that as a blush addict, I just had to get this!
This shade is Strawberry. I am sooo in love with this variant because it's a very cool toned palette. My skin has very cool undertones, and given how pale I am, warm blushes sometimes look like mud on me. I have been relying a lot on cooler and lighter shades as of late so as to have a fresh, clean look.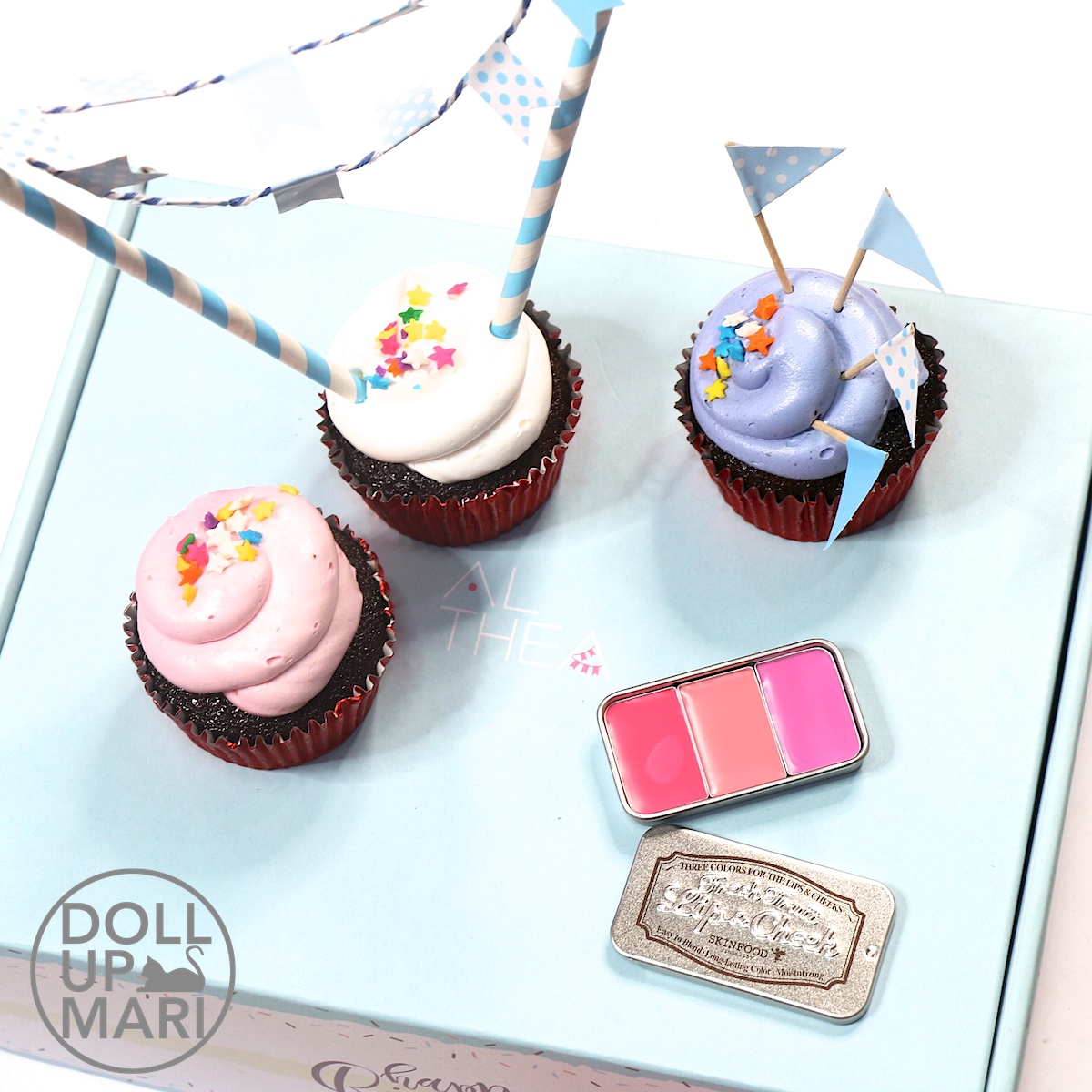 I have long been eyeing yet another Styling Eye Palette from Aritaum and this was the perfect opportunity to do so. I already own Beige Beige, and I have been eyeing a lot of burgundy eyeshadow shades as of late that this really appealed to me a lot. This is in the shade Patal Burgundy. I feel that this is great as I usually see Korean brands churn out colors like these when autumn is coming, and then it's just a seasonal offering. This one is available all year round so you can strut all your fall looks.
I just cannot reiterate how much I loooove the colors!!! I really love this product line from Aritaum a lot. I want to hoard the two other existing shades hahaha.
I finally caved in on this one, too!!! This is
Etude House's Play Color Eyes in In The Café
. I have seen this many times in Hong Kong, but I often got distracted by other things that's why I never bought it. It's also not sold in the Philippine stores. I guess the frustration arose when Etude House global had a 50% off website sale. I was sooo excited to buy only to discover that the global Etude House does not ship to all the countries with brick and mortar Etude House stores! So sad huhuhu.
I was so frustrated about not snagging that deal that I was like "Hmp if I can't get it there then I'll get it from Althea hahaha.
Nonetheless, this is such a beautiful neutral shade palette which I think will always be useful. Reviews I've seen so far are mostly positive, so while I do not expect this to be as crazy pigmented as American eyeshadows, I think that this should be easy to use and blend.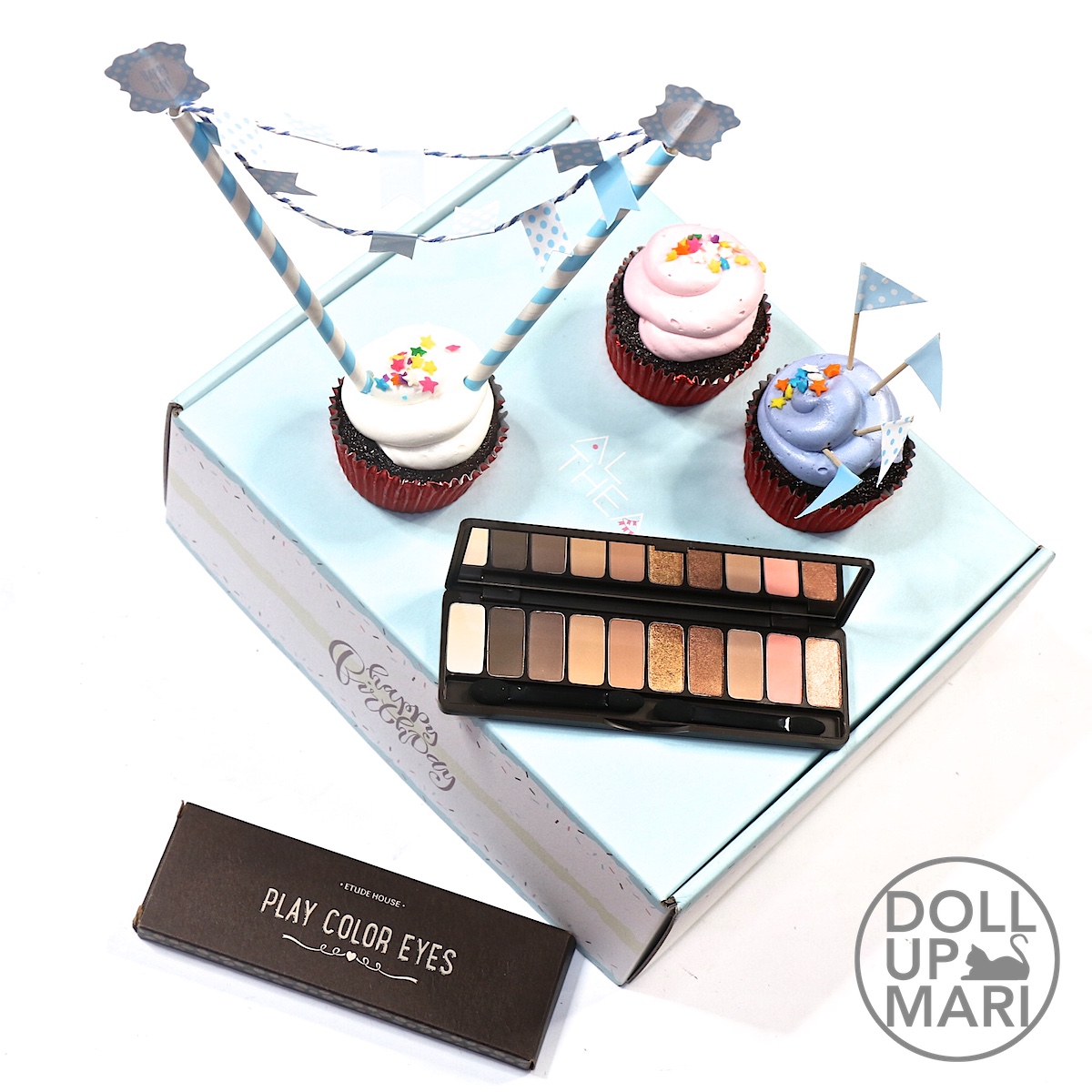 Back then I found this palette funny, but with the rise to stardom of amber themed palettes, this didn't feel so weird anymore. In fact, it looks so pretty to me now!!!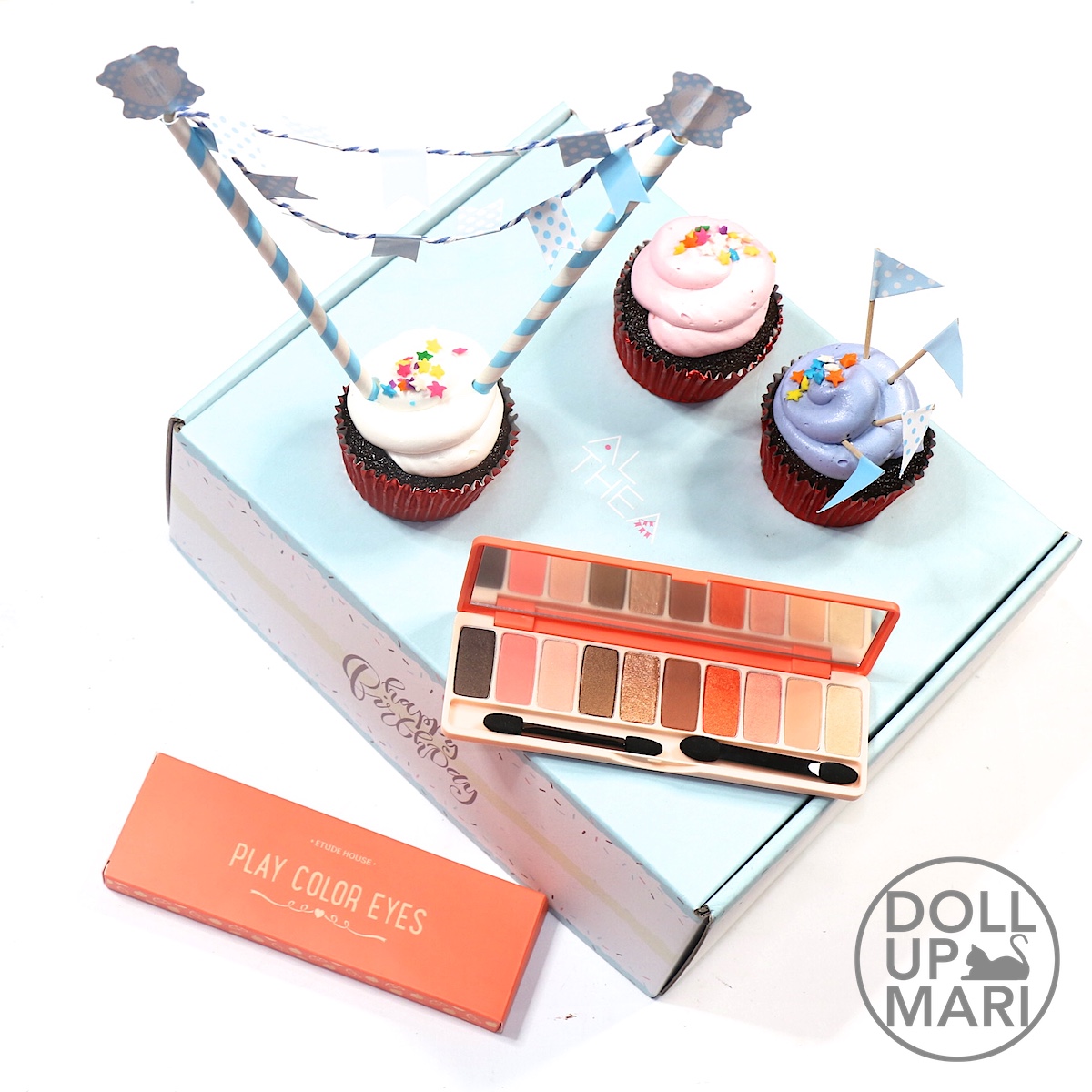 Heeding the suggestions and recommendations of so many others, I ordered CLIO's Pro Artist Liquid Concealer value set. Too bad that this shade is too dark on me. I learned that there are shades 2, 3, 4 & 5 for the concealer. I ordered set 3, but perhaps by a glitch, I got sent shade 4 instead. I looked at the website and shade 2 (the lightest) is not available, so I'd prolly have to wait a bit for that. I rechecked the site and the link for this concealer seems to not be there so I am hoping they're considering to sell the lightest shade!
But nonetheless, the hype is real, and this is as creamy and dreamy as what everyone says it is. Shade problem aside, I loved how thick the coverage is, and how moist it was that it kept my under eye area looking fresh.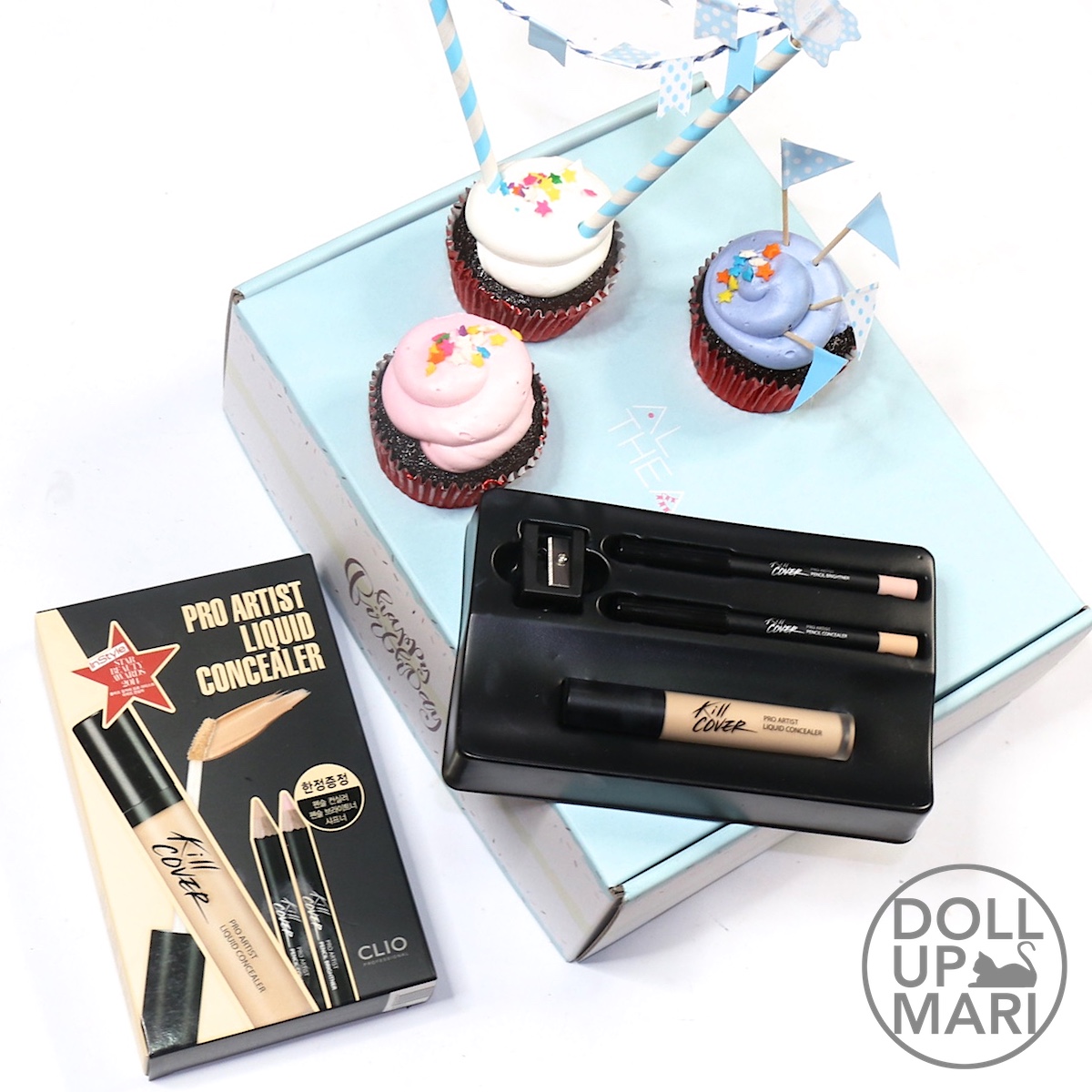 Since it's their birthday, they also sent these gifts! I got
Calmia's Belle Journee Tattoo Tint
. I am excited to try this as this is the exact kind of shade I'd buy for myself if I were to select from the choices. Pink shades will never fail to delight me. I also learned that this comes with a topcoat in the collection, so perhaps I should try that out next time.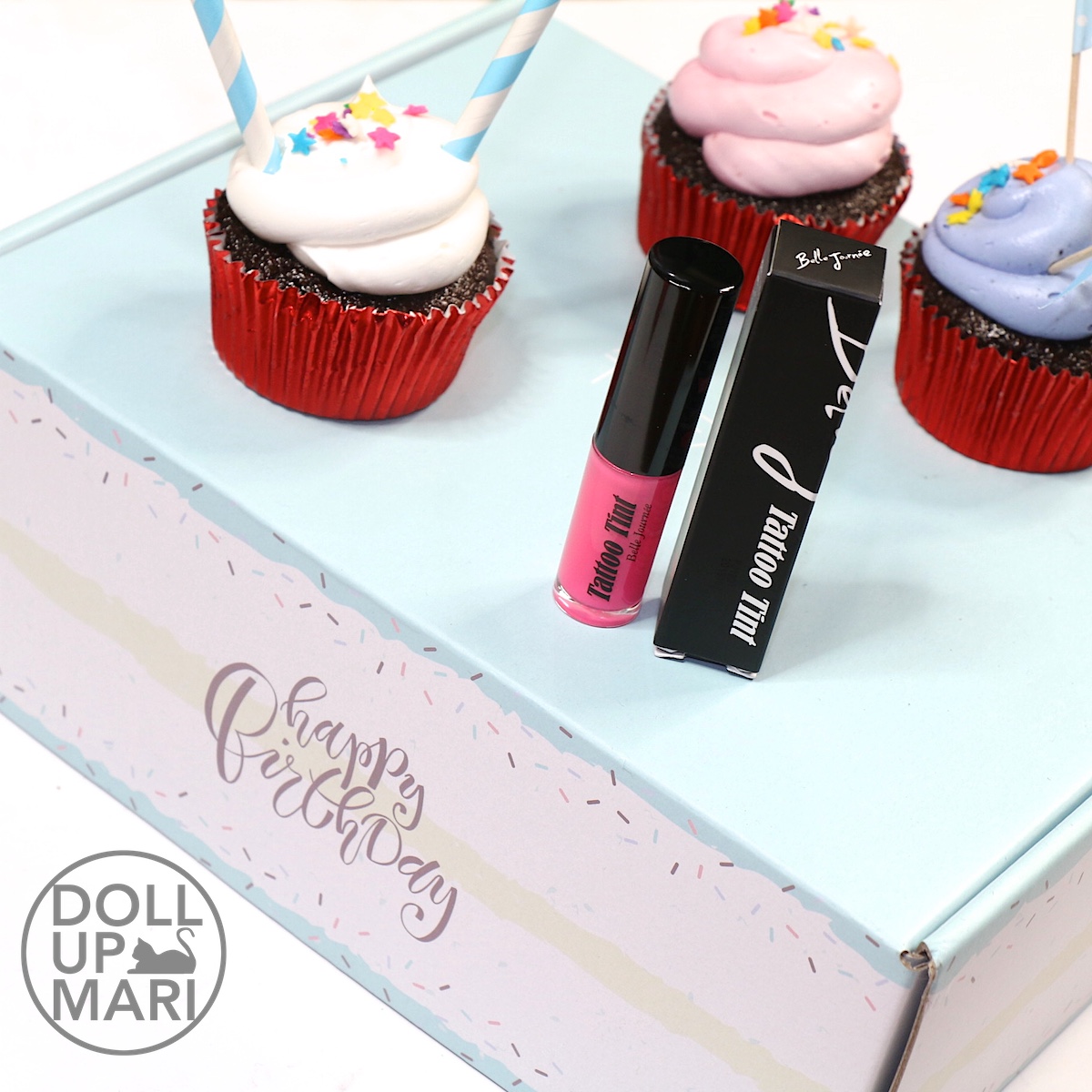 Another gift I received is Half Moon Eyes Pink Fruity Dragonfruit Facial Pack. Wewww that was a mouthful!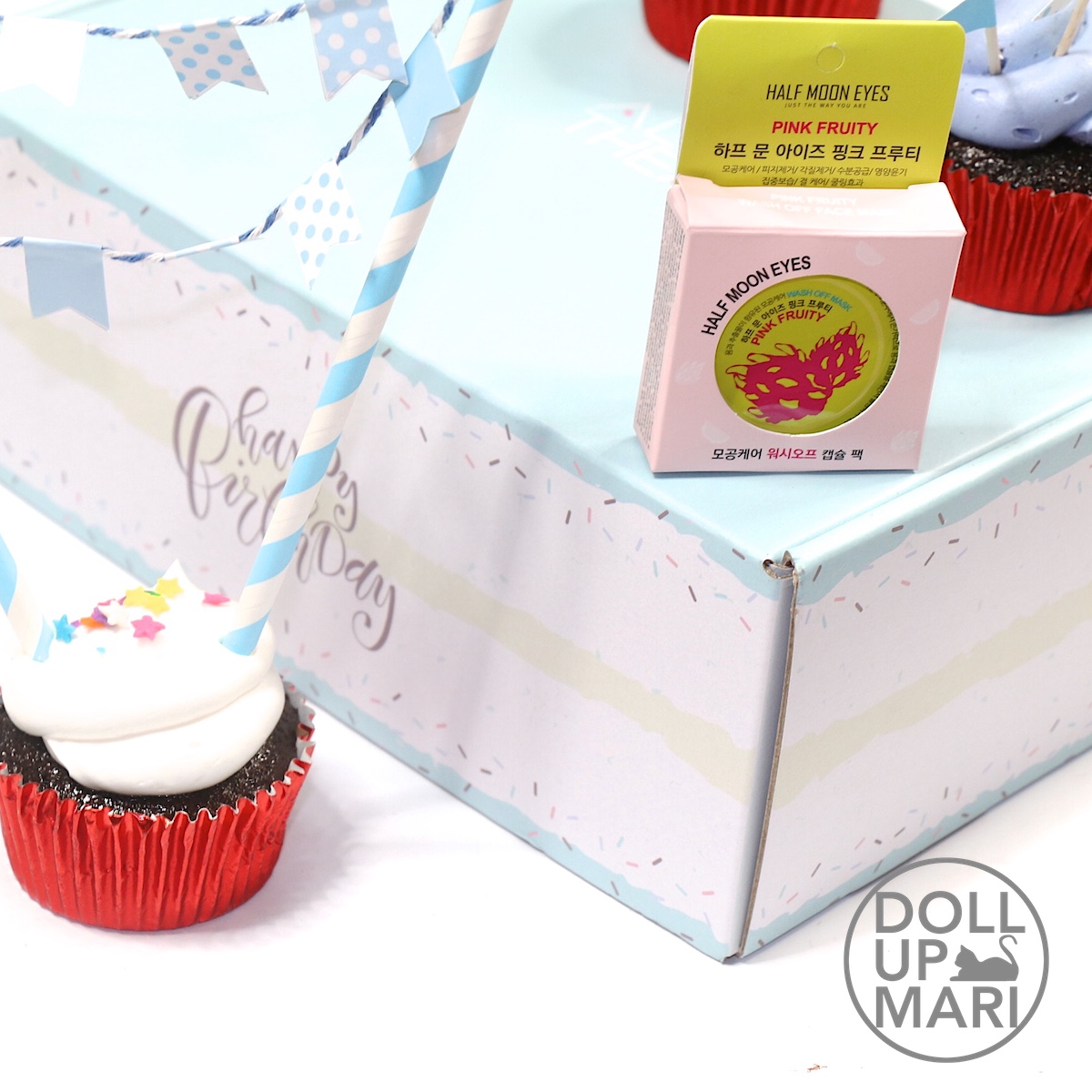 I was squealing with delight when I saw these suuuuper cute cat themed point pads from Pure Smile!!! You guys know how much I love cats that this was such a thoughtful gift. I am now sooo devastated that these are not on Althea because I think everyone should have these. I am sooo tempted to try these on my cats now hahahahaahahaha.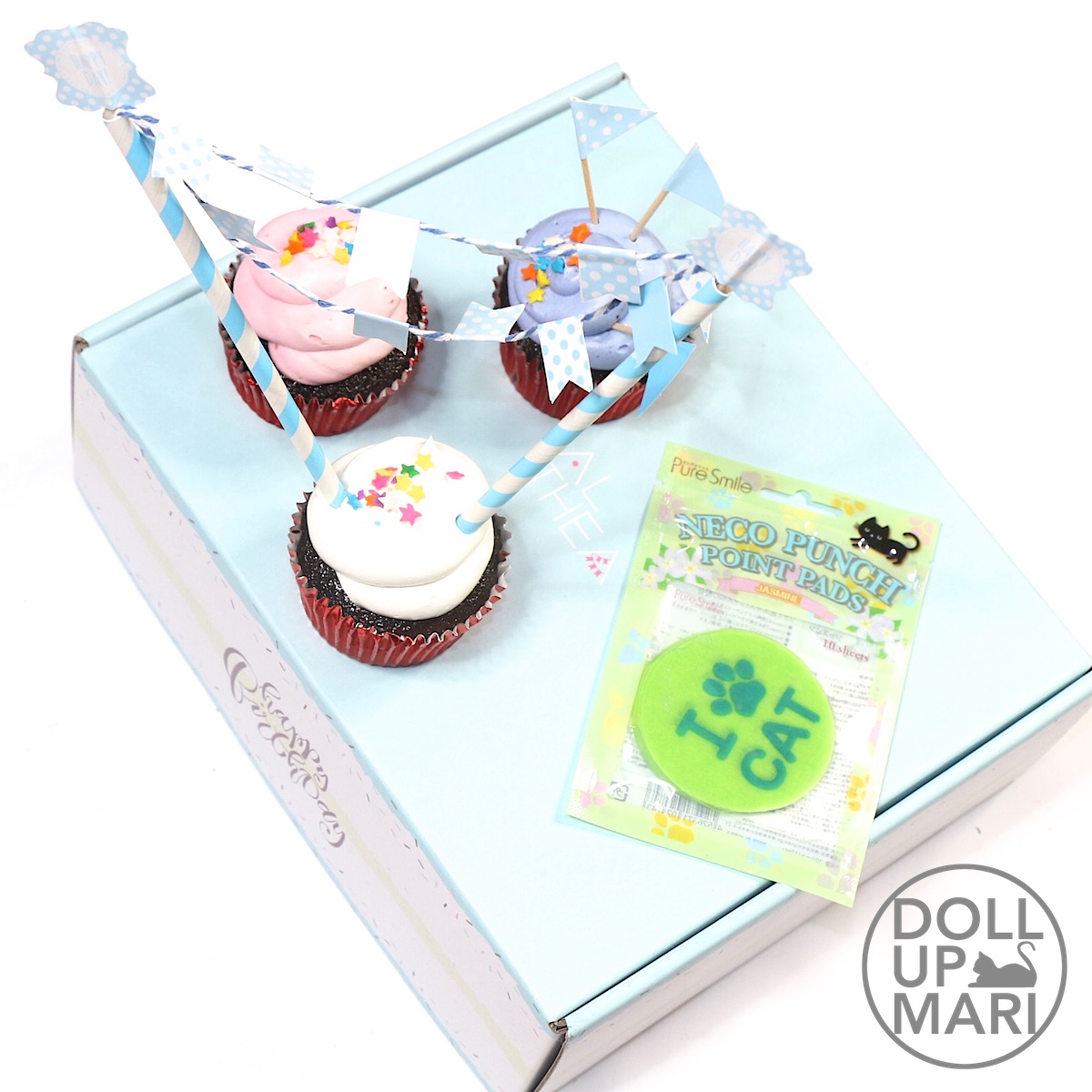 I did get a healthy supply of samples and stuff, too. And this Skinature Goat Milk Second Skin Brightening Mask. To those who follow me on Instagram, you may have been seeing that I've been keeping up with a #FaceMaskFriday routine for a few months now. I am excited to be trying this out in the future.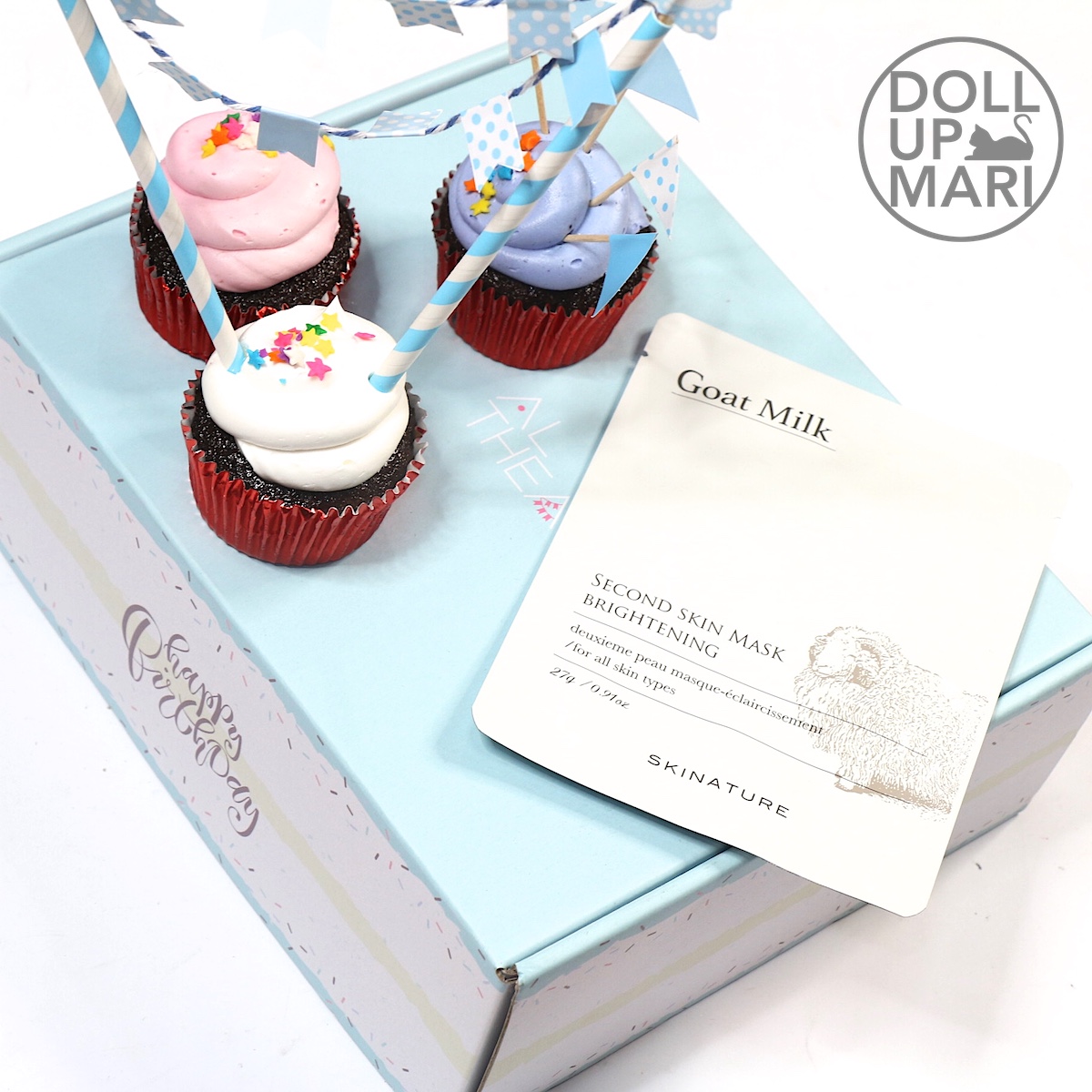 And that's it! Once again, I would like to wish Althea a happy, happy 2nd birthday!!!