Soooo this is an event post for Gigi Hadid X Maybelline's launch last December…
Again. I am SO SORRY. I've been in backlog mode since August last year!!!
To those who have seen me IRL, y'all know I am employed full time right now. Like my job is home based, but the nature takes up all my time in general. So that's why I haven't been active as of late. I feel so bad that the last review I did was waaaay back in January!
However, still, better late than never, right? I usually will still want to blog about something, even after a long time has passed, simply because I want to be able to have something "concrete" to look back to sometime later. Like versus the photos lying around, having a legit entry is better.
Off the bat, there are two key things I love about this collection: One, is that Gigi released enough items for most people to be able to complete a whole look. Two, is that she obviously took skintones and undertones into consideration and came up with a collection that is useful universally.
Although I won't lie that the vastness of the collection overwhelms me at times. Most celebs come up with a few distinct makeup items that are close to their hearts, but with Gigi, she has a whole collection going on for her. And unlike the usual celebs who will probably only release a few shades or variants per item, she really had the whole package going. 5 eyeshadow palettes for a single celeb collaboration says a lot…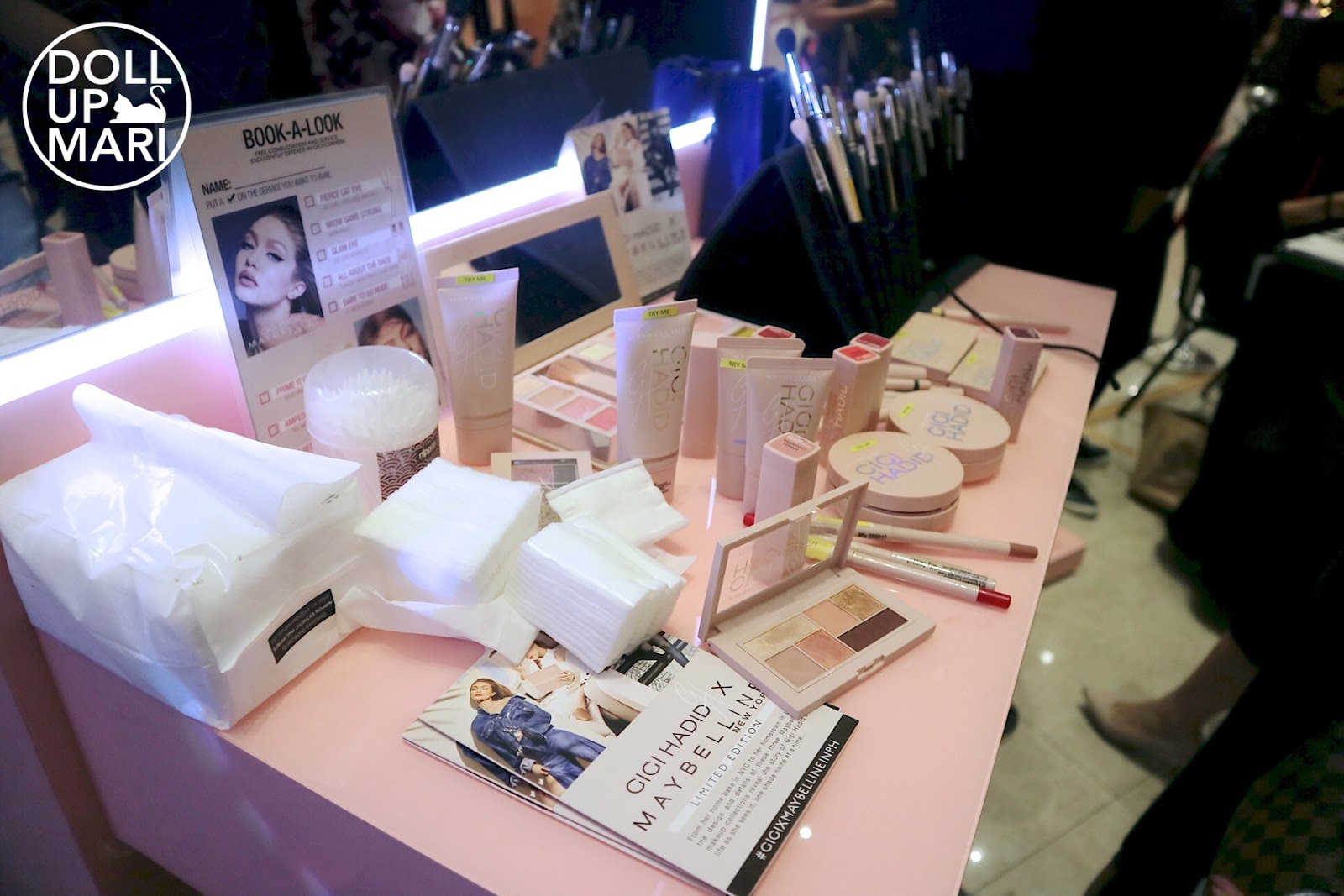 This is in my vlog! Check it out!
Okay let's get down to it, in the random chance you still have not been bombarded with information about this collection by now!
So it's split by Coast, with a West Coast Glow and East Coast Glam collection.
The West Coast Glow sub collection has a tinted primer, a liquid highlighter, 2 eyeshadow palettes, 3 lipsticks, and 3 lip liners. My fave (though I don't have a swatch photo for now) is the
liquid strobe
! Maybelline may be known as a mascara brand, but gurlll the liquid highlighters are da bomb. Even the powder highlighters have garnered nothing but critical acclaim thus far. If you guys recall, one of my most raved items in 2017 was
Maybelline's Master Strobing Cream
. It's really so good. The nice thing about this Gigi Hadid version is that it's a unicorn-ish shade, as the Master Strobing one is a basic champagne shade.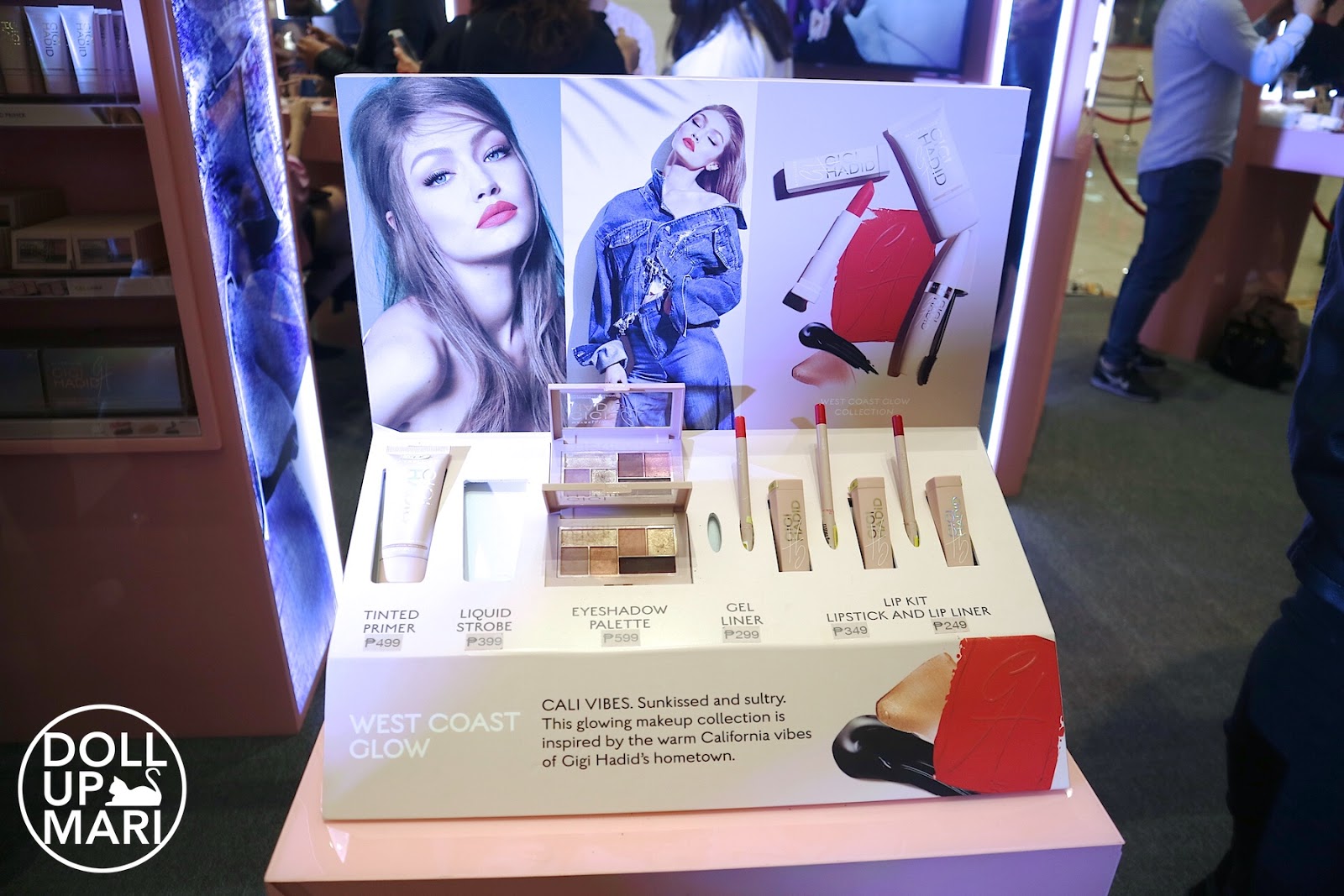 Here are the swatches of the lipsticks and lip pencils!

In general, compared to most other Maybelline eyeshadow palettes, the pigmentation and ease of application of the Gigi Hadid ones are good. For Gigi's collection, I liked her thoughtfulness to keep the shades fun and reflective of her aesthetic, but still practical and wearable for most consumers. Sometimes, celebs get too excited about their own collection that they end up churning out a lot of things that may be unique, but not practical for most of the users. There are celebs whose makeup lines are doing well not for the makeup, but more of because the fans want a collector's item. I like that for Gigi's collection, the items are usable as intended and will not stay in your closets as mere collectors items.
As for the eyeshadow palettes, this is the warm one.

And this is the cool one. As for me, I like the bronze tones of the warm palette, but since my skintone is cool, I see myself having more uses for this palette. The warm one will work wonders for my mom who has a warmer skintone.

On the flipside, the East Coast Glam sub collection focuses more on the items that will create a sharp and refined eye makeup look. The tones are also cooler in general, and more subdued.
These are the lip swatches.
And this is the Eye Contour palette. This is so buttery! For those who want practical mattes that are relatively easy to blend, this is for you.
This is the warm palette.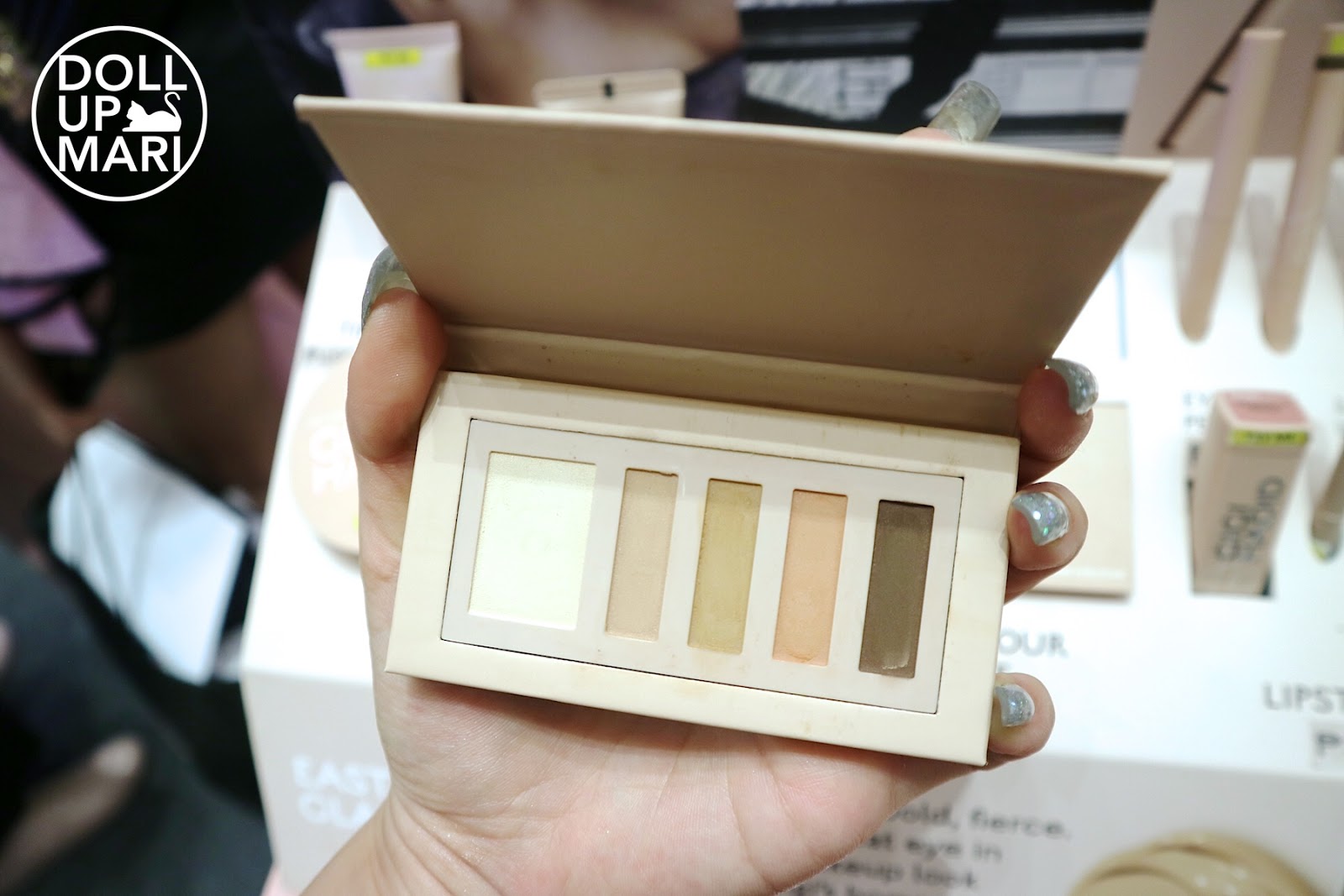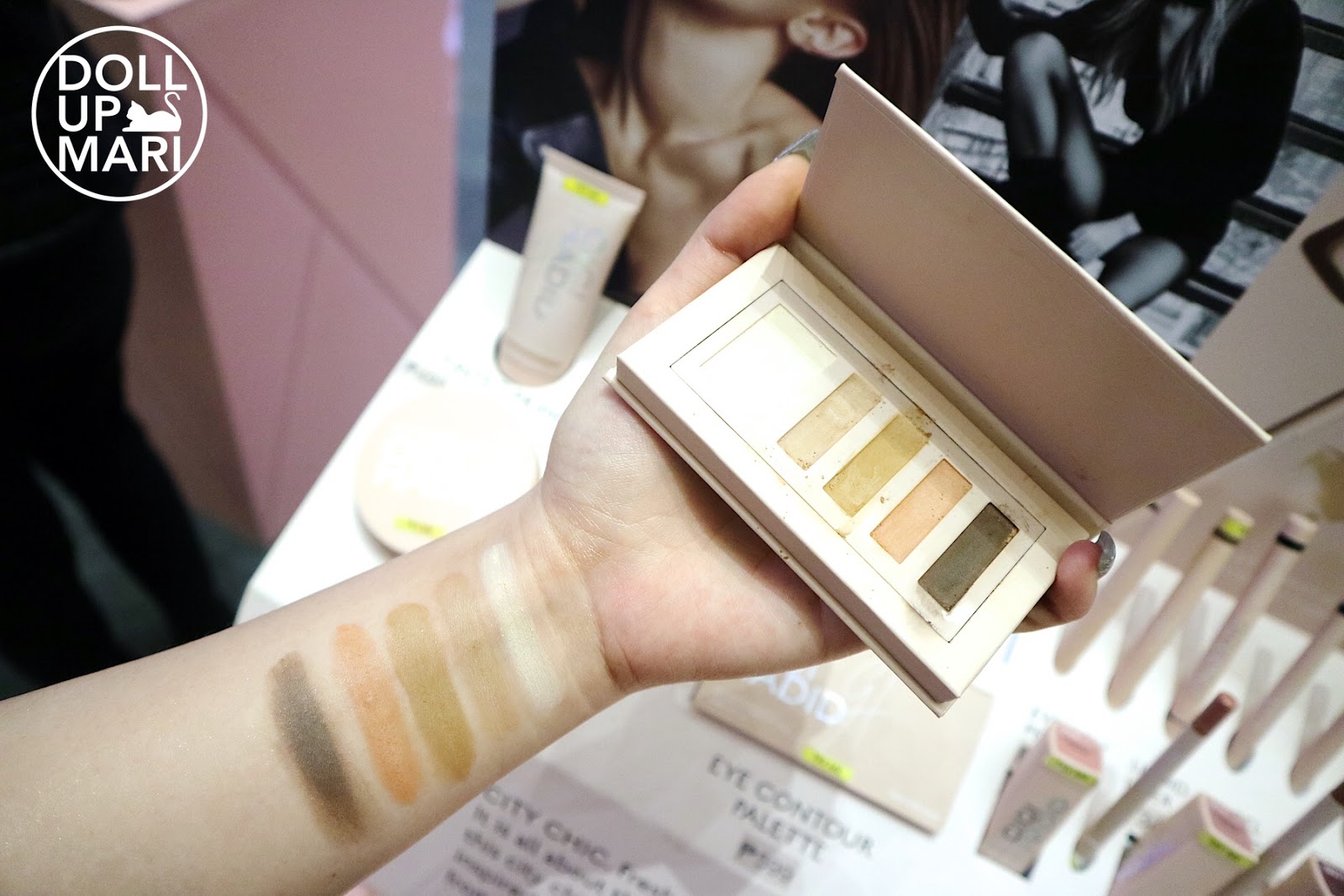 And this is the cool palette.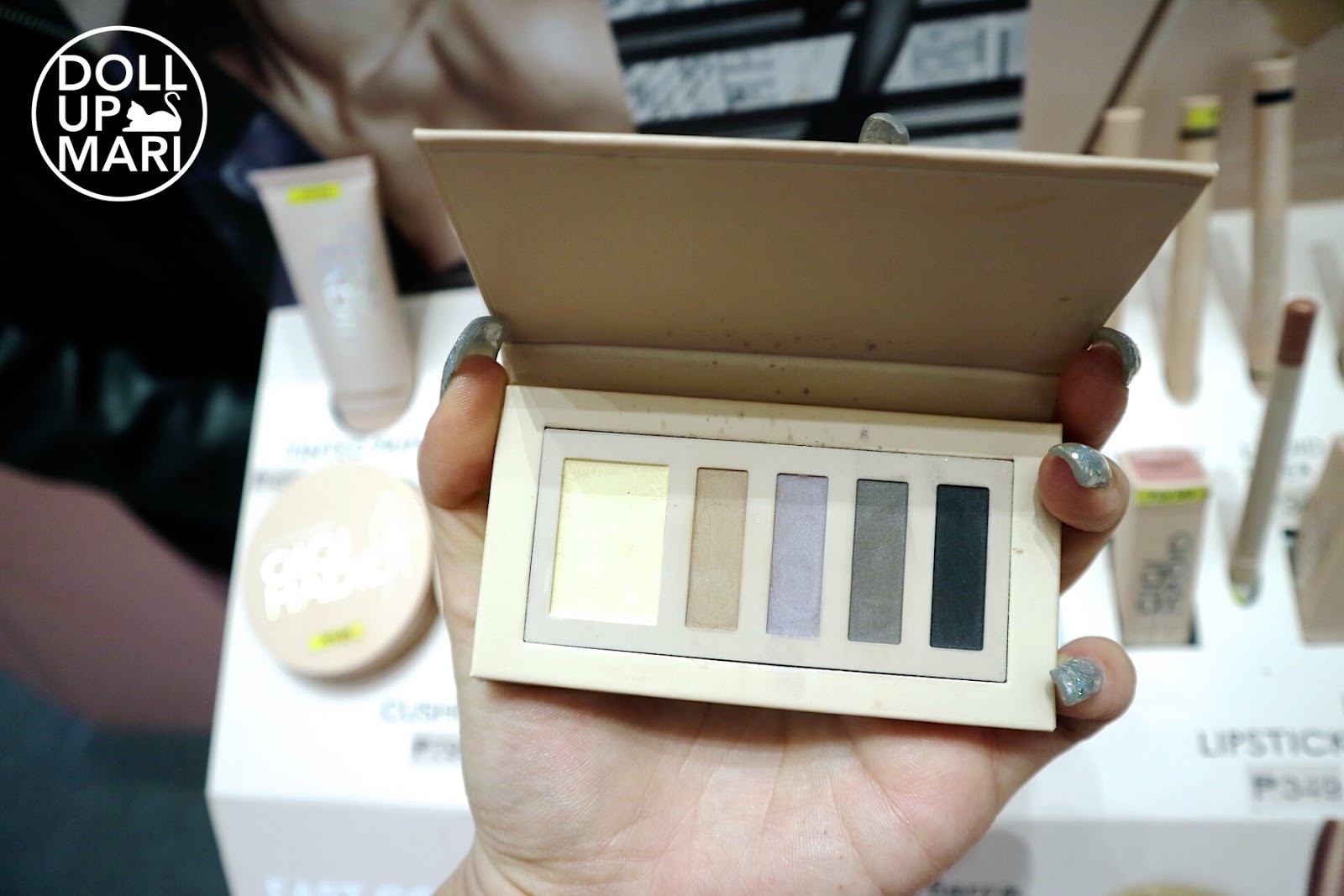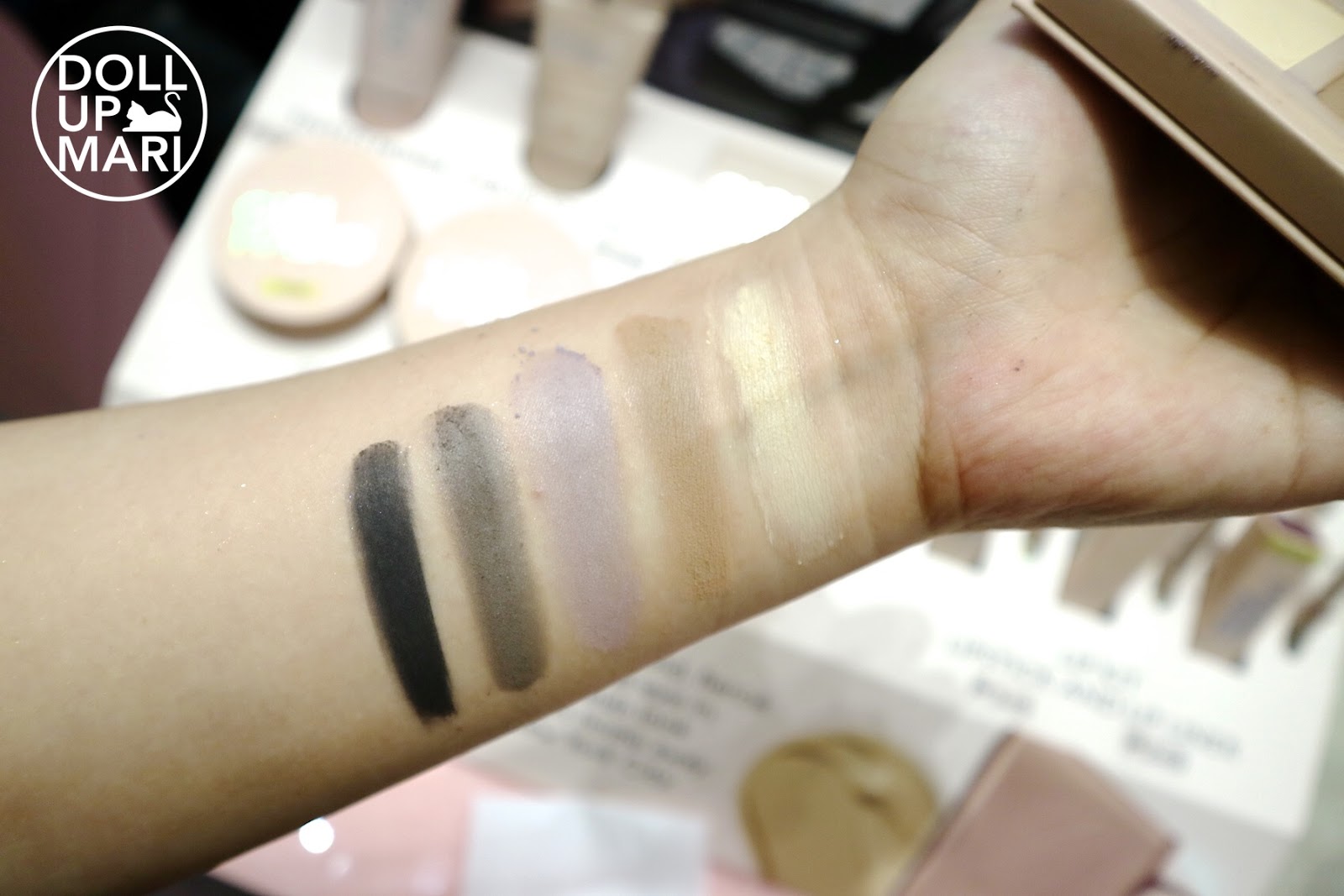 And of course, there is the
Jetsetter palette
! As I've mentioned on FB, this is something that blew me away! At first glance, I thought that the packaging was too childish, and the whole palette seems a lot like a toy. But when I got to try it, I was so impressed by the types of shades included, as well as with the pigmentation and textures of the shades! I like how there is everything you need to be able to complete a basic look. I only need foundation and powder after this palette, as I can use the browns for my brows.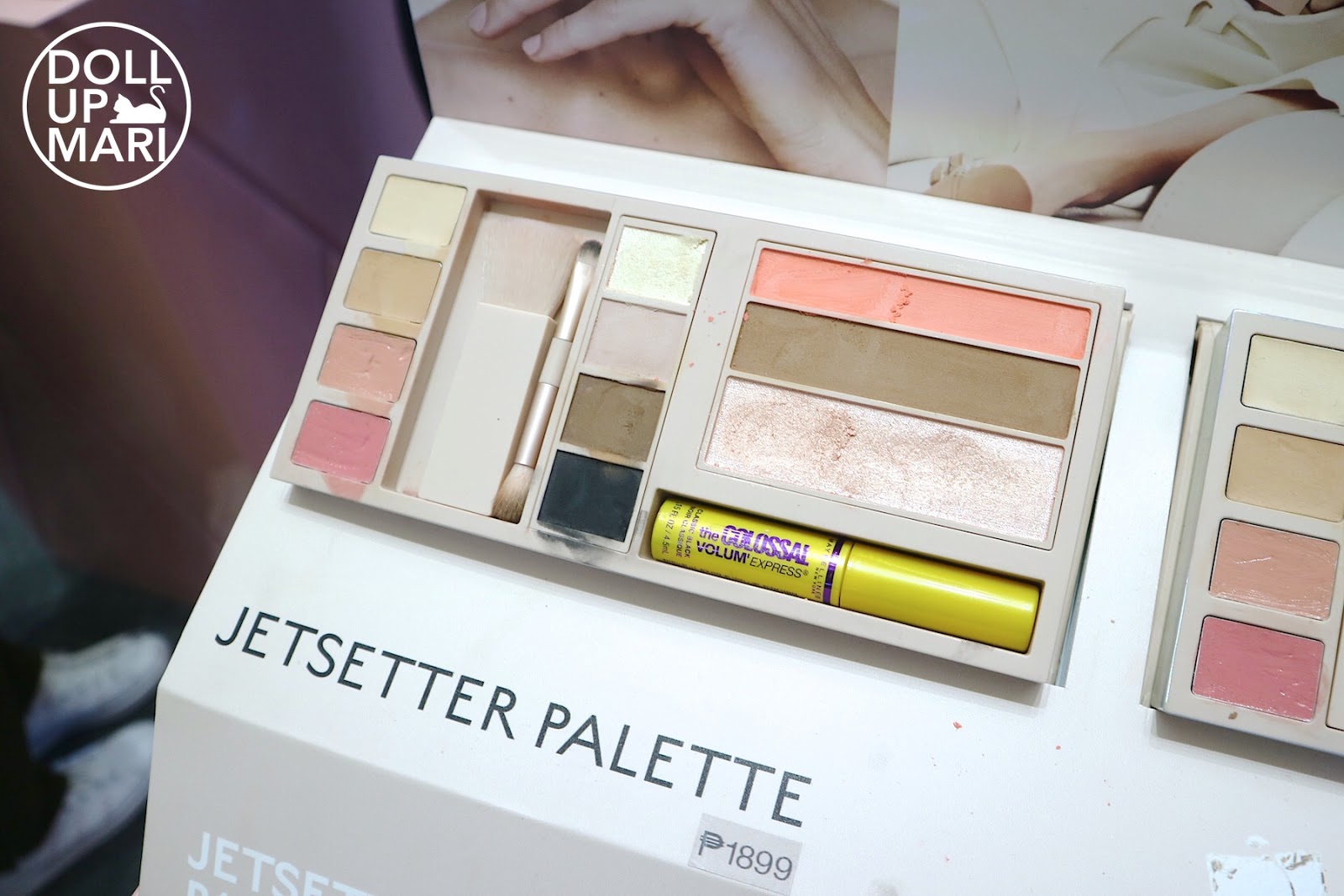 There are two concealers and two lip and cheek tint balms.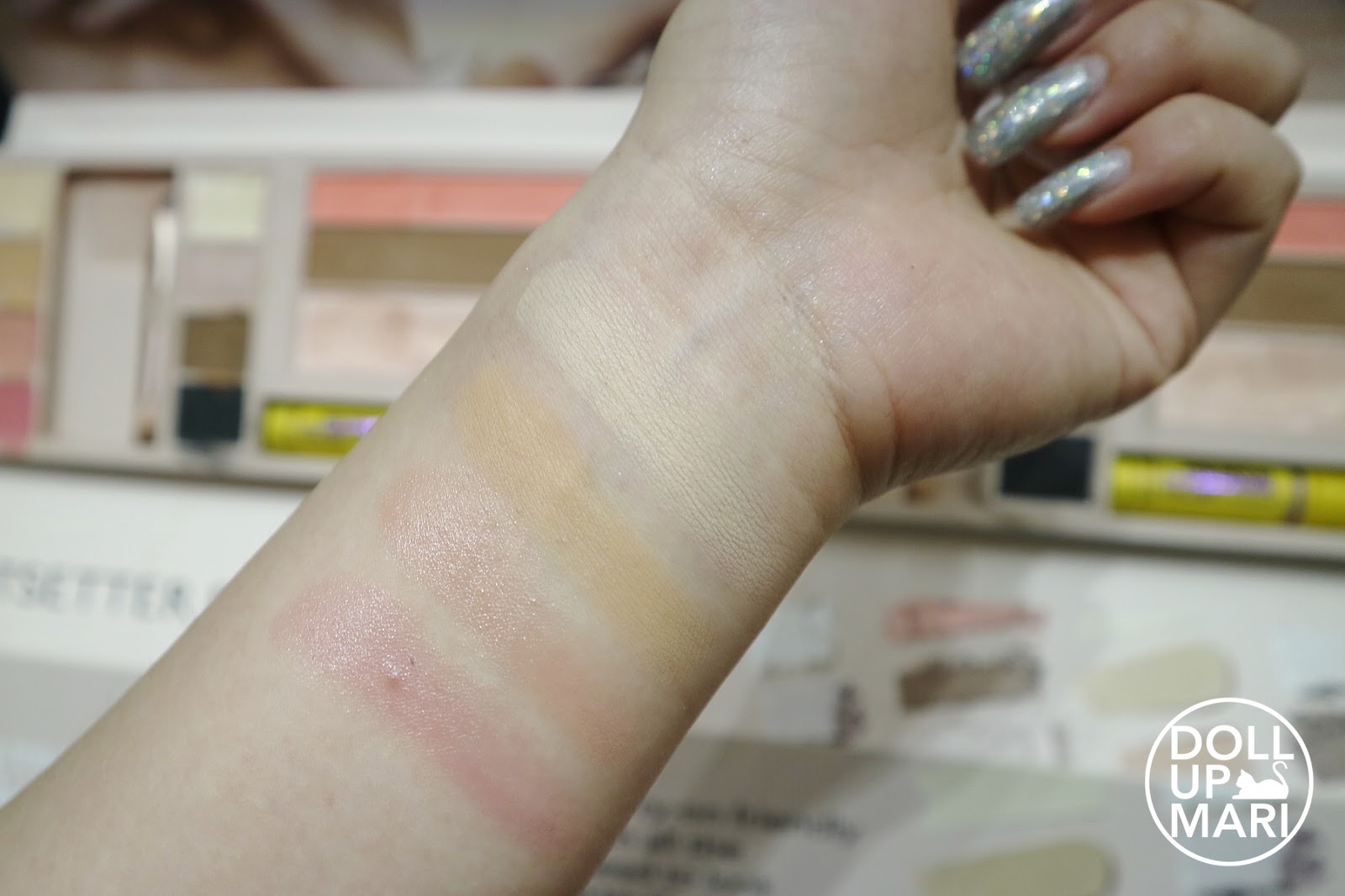 And then there are four eyeshadows, a pearly white one (which I am also eyeing a lot as highlighter, aside from the existing highlighter in the palette), a beige one, and a useful matte brown and matte black.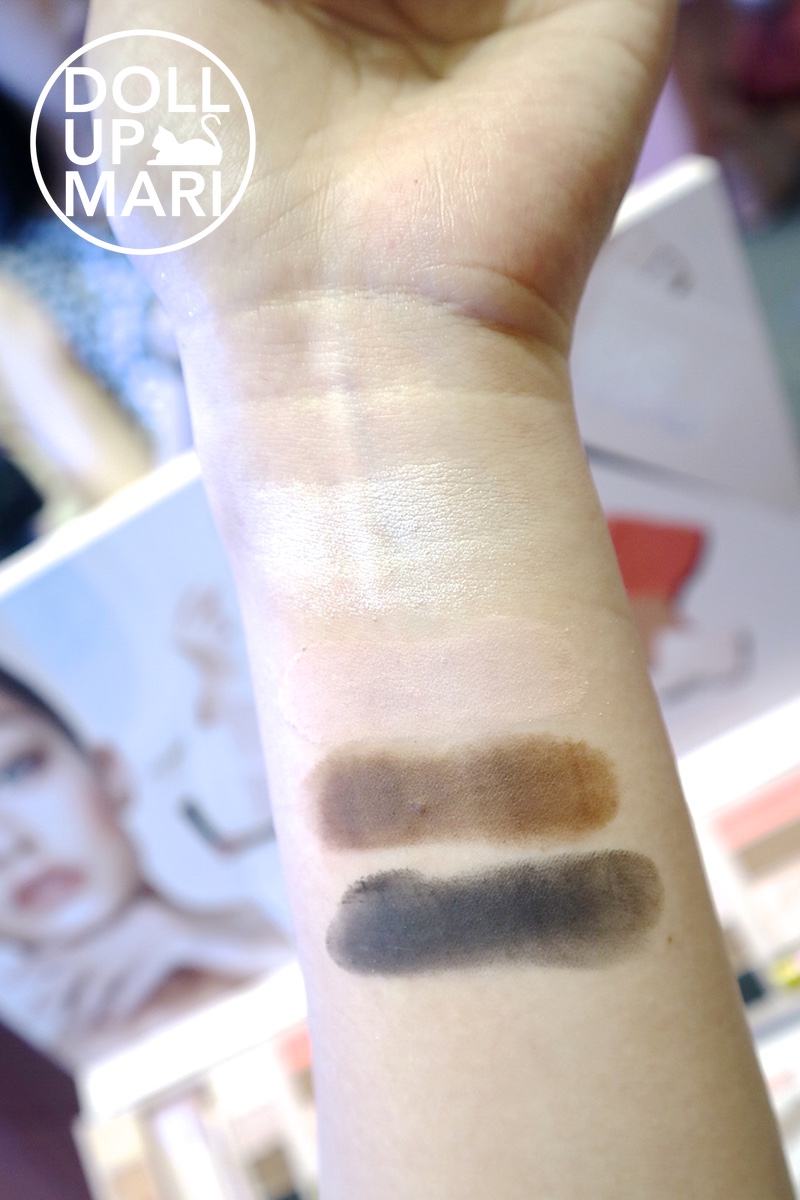 The face division of the palette is in its own level of divinity. A coral blush?! (y'all know how much I love coral). A warm brown contour which is gonna be the best eyeshadow ever?! A highlighter to fool us into thinking we have a bright future ahead?! Gah. I can't believe I even complained about the size of this palette because realistically speaking, since I really just need powder and foundation, and if I want to, an eyebrow pencil, this really gets rid of so much guesswork when traveling.
Bianca Sing, Jr. Product Manager for Face (this is from the last time I checked coz they shuffle so much!) took some time to talk about the collection. The Maybelline PH team is proud to have been the first to bring this in among Asian territories. At the same time, they are also proud to have brought almost the whole collection, contrary to other Asian territories wherein only a few select items were brought in.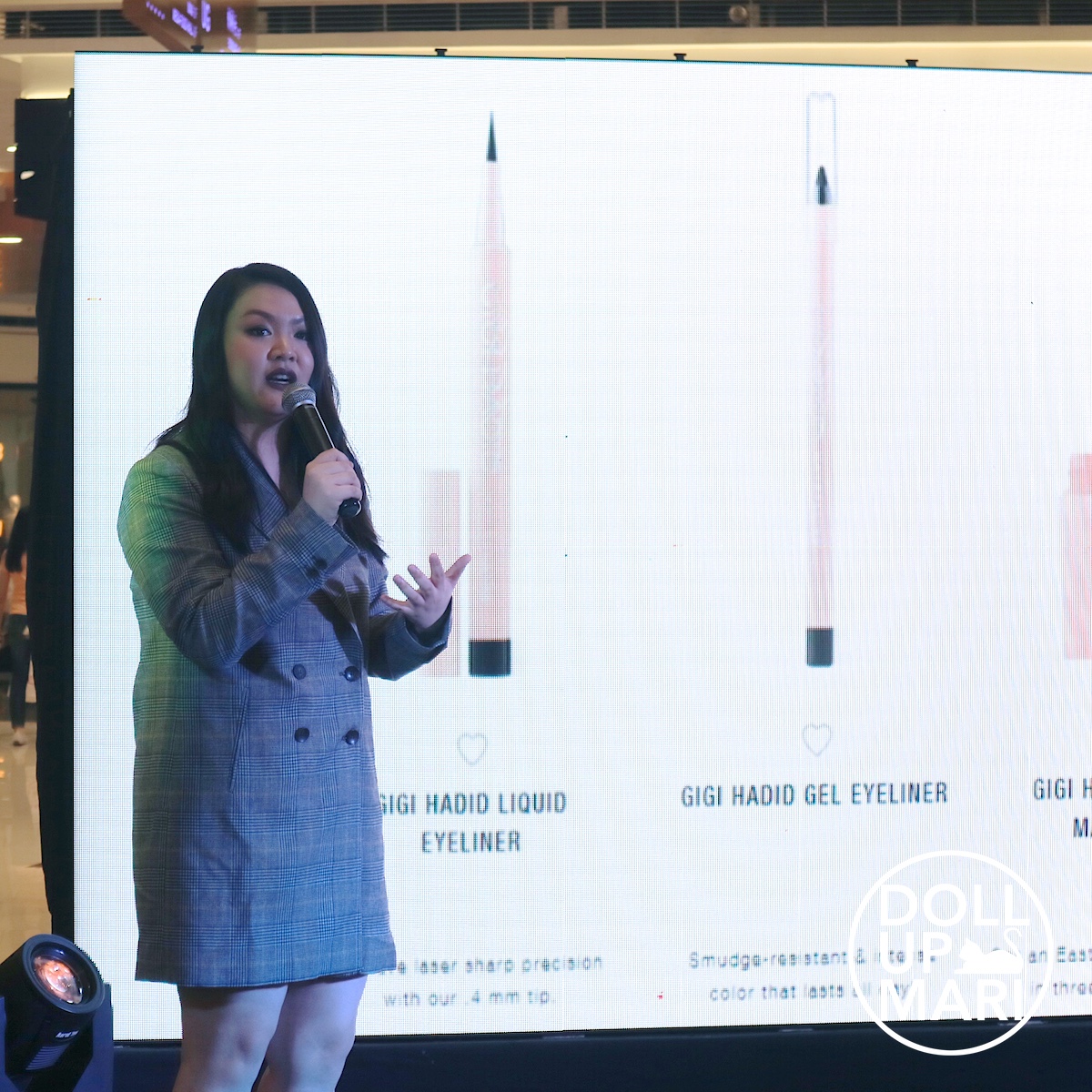 Now I feel guilty. Kat Diaz (senior product manager for lips) was still pregnant here!!! As I am writing this post, her handsome twins are already about to be baptized sooon!!! Sorry talaga, mga mayora ng Maybelline!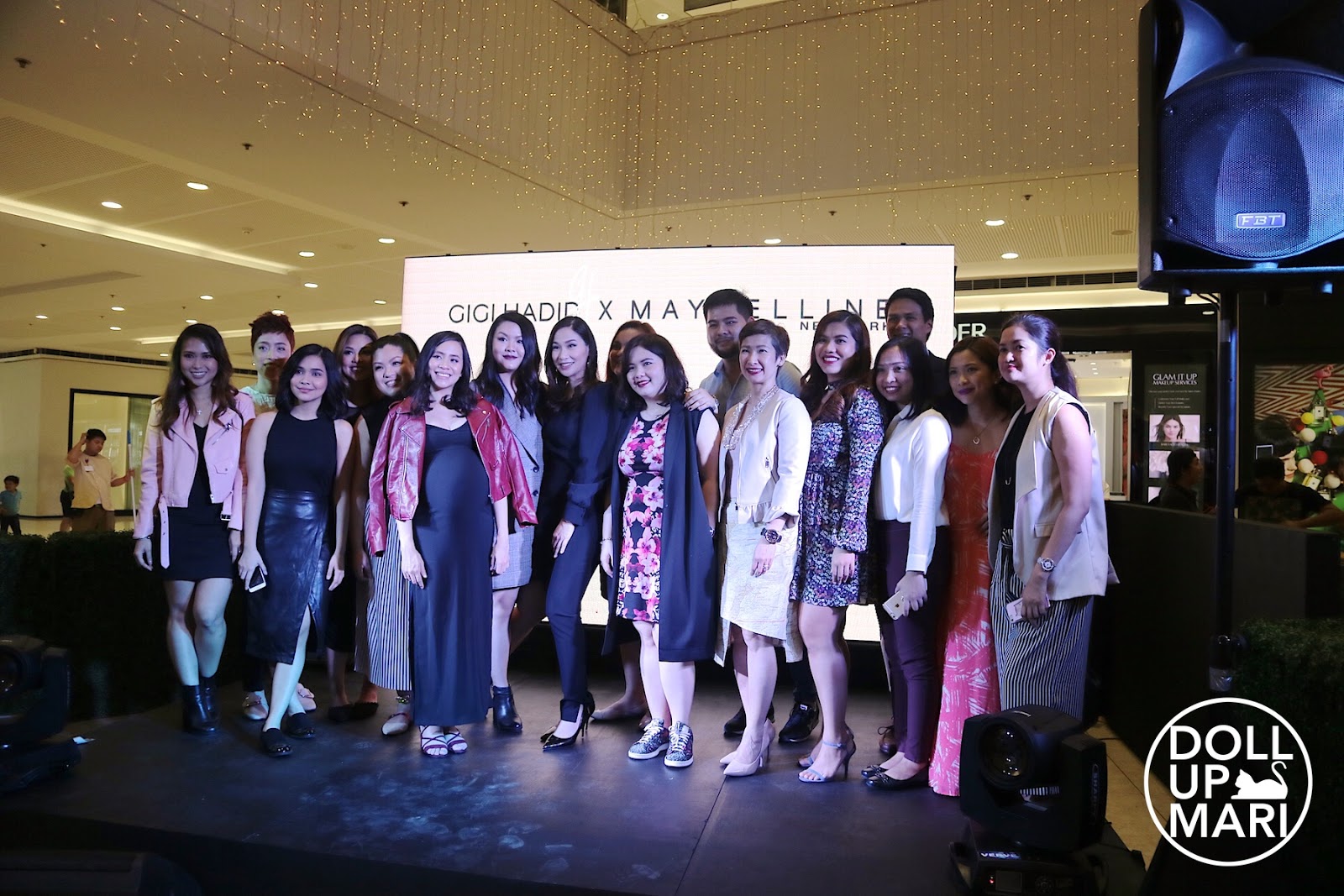 Since it's been awhile since I attended events before attending this one, I took quite a lot of selfies!
With Sandy Tiu, Sr. Product Manager for Face.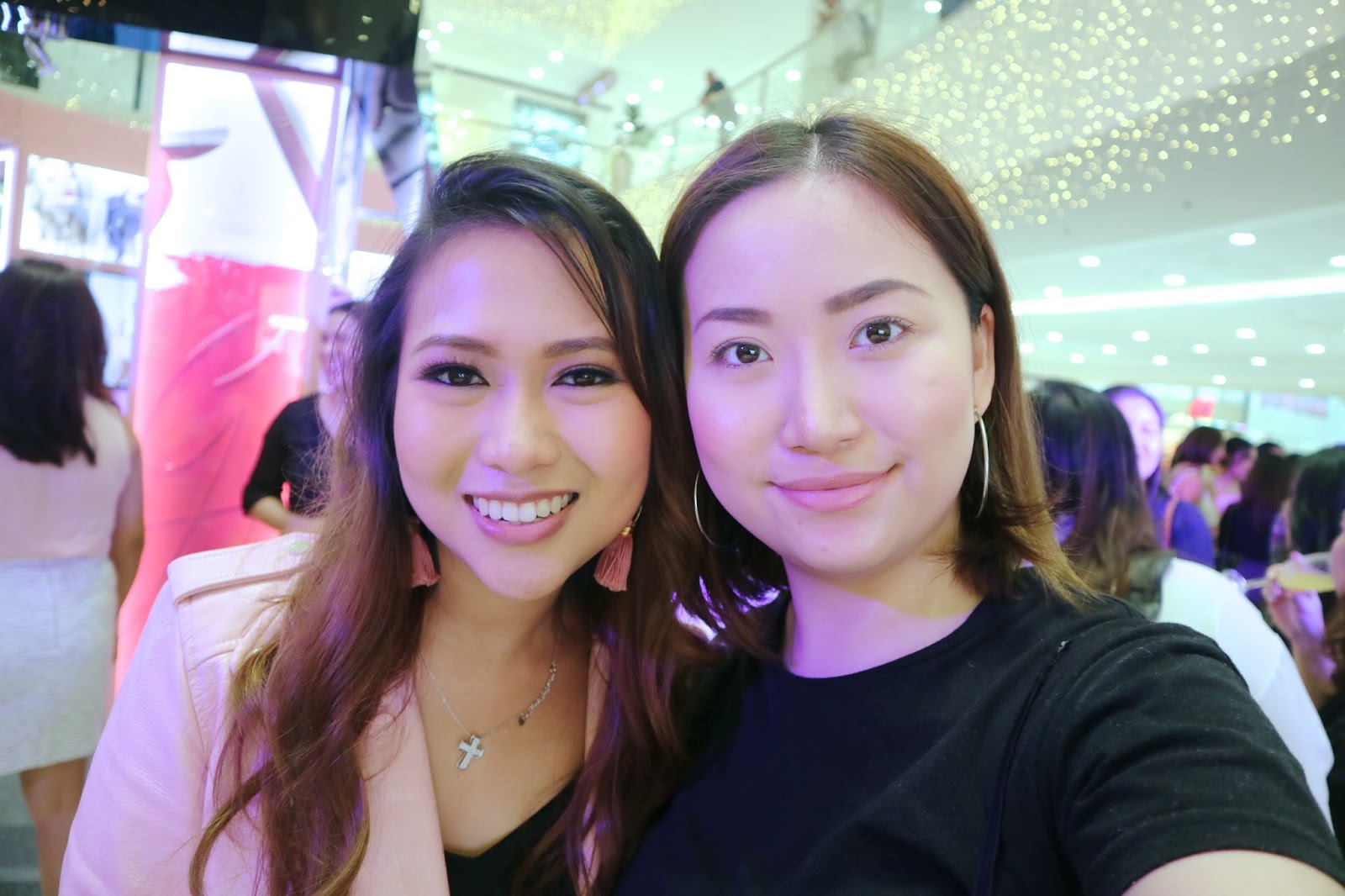 With ma sexy babe Shayne/queenofallyousee!!!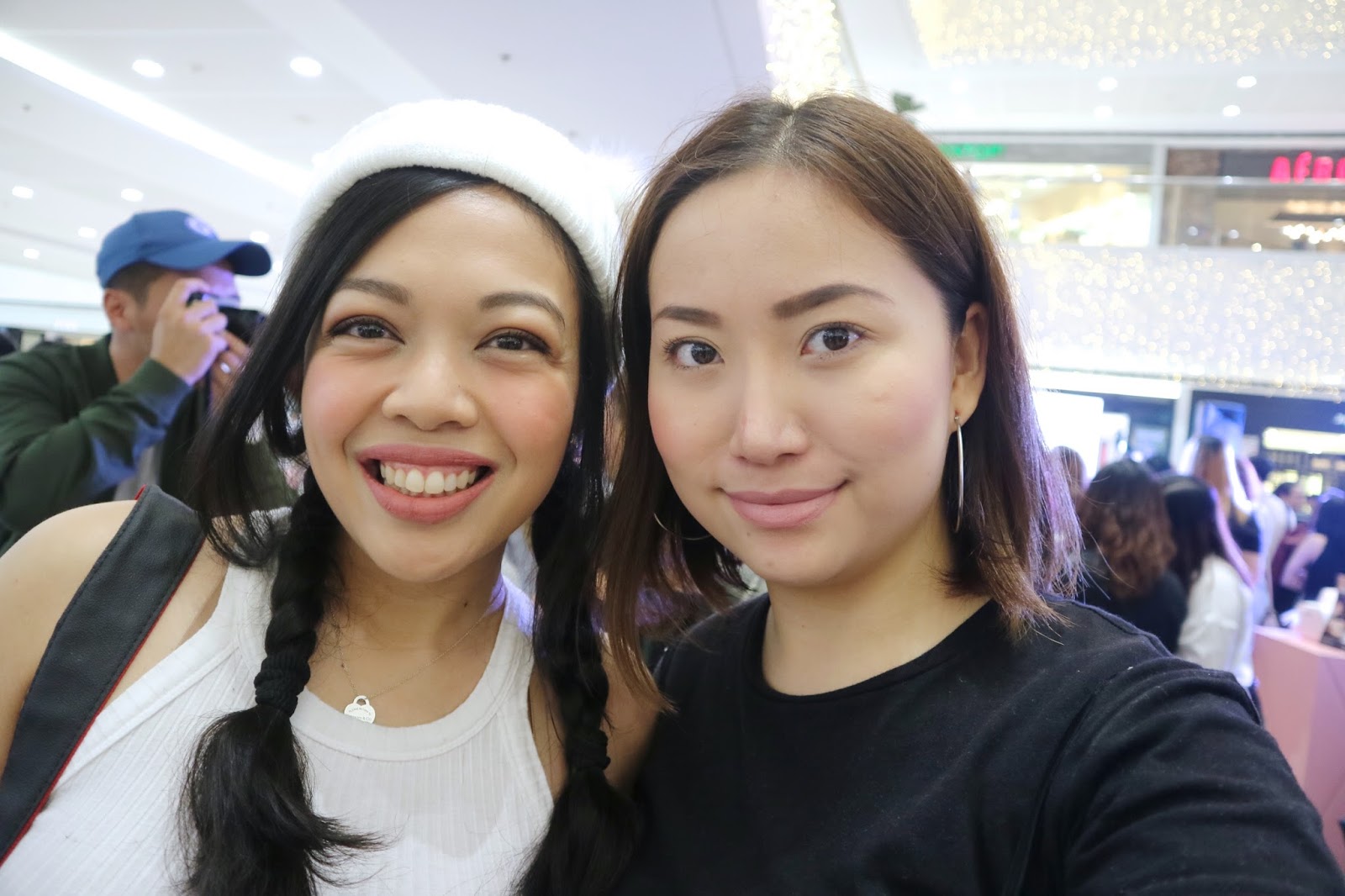 With Kat Diaz, who was ever glowing whilst pregnant hee hee.
With Lou Sanchez, who was so sweet so as to approach me!! People who know me from IG alone usually don't recognize me in real life due to my uploads being mainly flatlays.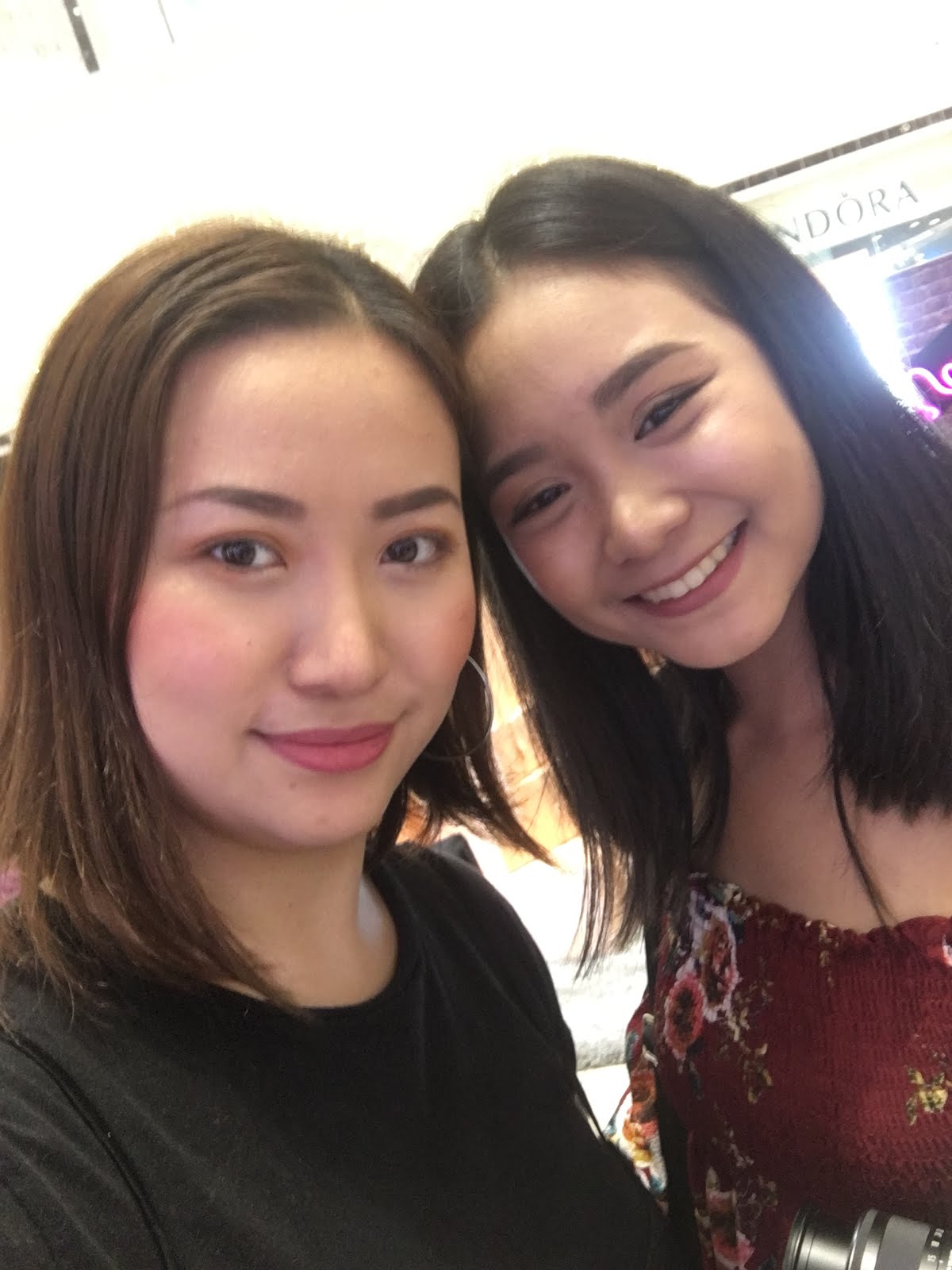 With ma Ogilvy collarbone hotbabesss, Joanna and Cathy, whom I love so much.
A blurry one but a great one nonetheless coz it's with Genzel.
Awrahan with Ed! I never really got down to knowing the exact wording, but he's working in the ecommerce team of Maybelline and L'Oréal Paris.
And the one whom I applaud for all her jeepney and rollercoaster tutorials, Helen!
Again, I end this post with being so sorry!!! So sorry this took so long.
Top Beauty and Female Lifestyle Blogger Manila, Philippines