Fun fact: I wanted to join scouting as a kid, but my mom didn't allow me to do so for fear that my skin would be very dark as I'd be under the sun often. Yes, I know, it's hilarious. But at the time she was serious about it hahhaha
When I was young, oh how I envied the girl scouts, especially when they came to school in their girl scout uniform! And with all the cool knot tricks and life hacks they knew!
Fast forward to today, while I may not be a girl scout, nothing's gonna stop me from enjoying Scout's Honor! The whole scouting brand concept appeals to me so much, because aside from my girl scout dreams, we named our first cat Cookie as my brother found her at Scout Ybardolaza (and thought that girl scouts sold cookies). Cookie is no longer with us and I miss her terribly. But everytime I remember cookies and girl scouts, happy memories with Cookie as a kitten come back…
They have two kinds of cookies. Cub Scout cookies right here are their regular cookies. The photo before this features their Eagle Scout Cookies, or their premium cookies.
Scout's Honor used to only have one branch at Hole In The Wall at Century City Mall. Thankfully, they have opened another branch at Vertis North recently!!! But I'm giving them maaaajor side eye for not making their Gooey Ube cookies (aka the best cookies to ever cookie) available at their Vertis North branch.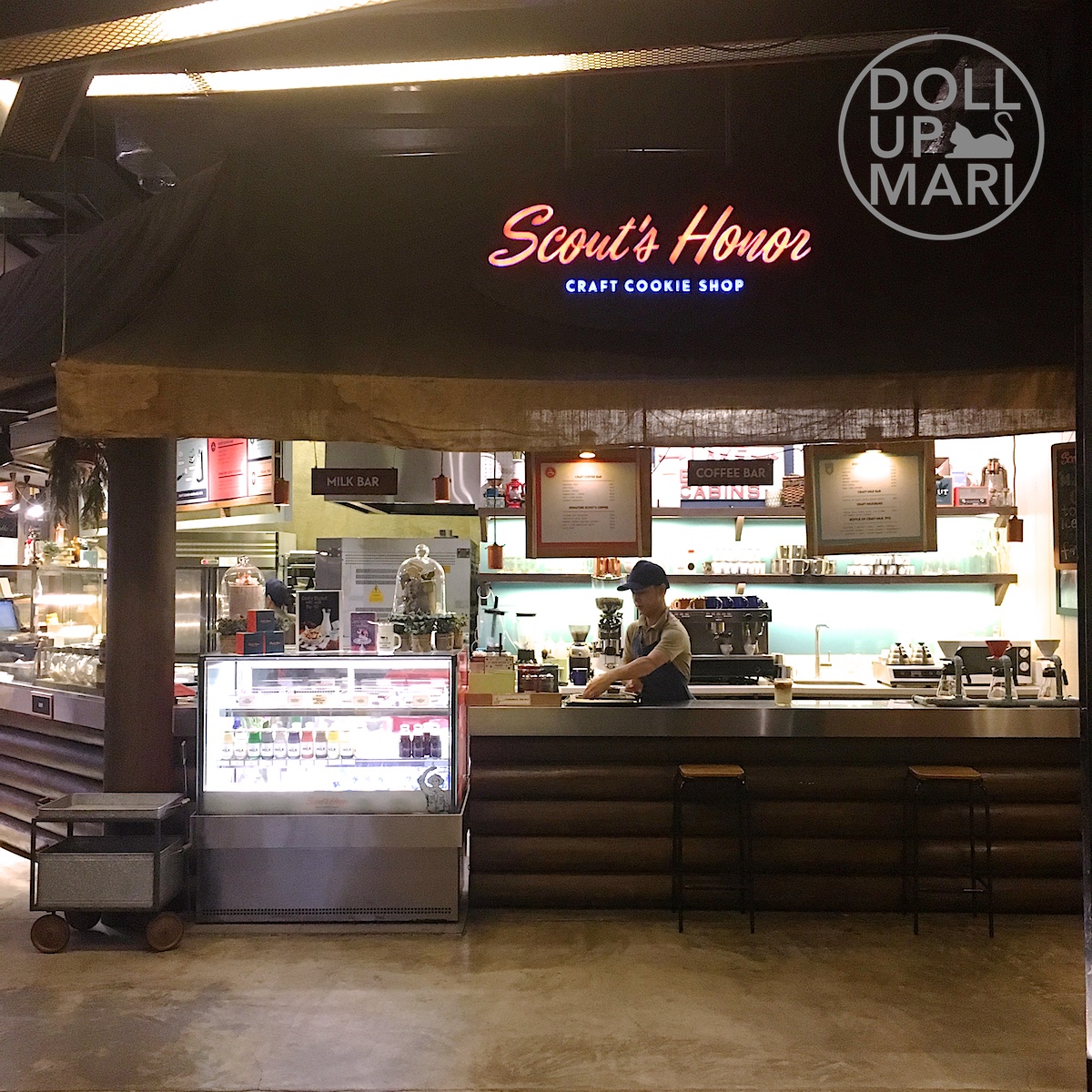 Their cookies are good conveyors. Want to congratulate someone? Scout's Honor. Peace offering? Scout's Honor. Want to just send your good thoughts with no specific occasion or reason? Scout's Honor.
I'm 10000% sure that anyone who receives Scout's Honor cookies for whatever occasion will be tremendously delighted. The flavors are creative and novel, and I feel that the recipient will feel that you think they're special, as you could've gotten them generic cookies and yet you went out of your way to get something unique. Chef Miko Aspiras really established the craft cookie industry and made it his own. Before Scout's Honor, I cannot name a cookie place that churned out very innovative flavors, nor a place with a "build your own cookie" service. We did not uphold cookie making to as high caliber of a craft as what it is now…
I mean look at these! Cookie Inception! Vegemite Compost! It's like he took the goodness and sinfulness (wow the irony) of cookies and took the flavor creativity of gelato makers to come up with all these.
The cookies sometimes are no longer just cookies, but have become larger than life. Everytime I see this photo of their S'Mores Tag Alongs, memories of how good the meringue was come back to me. Gah, y so good, dear meringue?
My brother is gonna kill me for saying this here on the blog, but when he opened the box and saw their Red Velvet Inception, he was squealing with delight. Yes, a grown man squealing with delight, imagine that. Food coma, or cookie coma for that matter, then ensued.
The cookies were not just the best cookies ever, but were also pretty, which is why I could not resist taking photos of them in my usual beauty blog style.
Ultimate Triple Chocolate Chip
The basic. There's a reason why it's called the ultimate.
Mom's favorite! This takes home the cake for best cookie in the whole bunch! My mom is so health conscious that she initially opted to have just a bite of this. Then she decided to have half. Then 3 seconds later she already ate the whole cookie. The next time I go, I'm highly likely to take all the Gooey Ube available for the day.
Rocky Road
Perfect for those who are into the concept of rocky road but want a chewy cookie base and soft marshmallows.
White Chocolate Cranberry Oatmeal
Definitely much better than the ones I tried to make before…
Cashew Macadamia and Dark Chocolate
Dad had this and said that it was just a cookie, but I know that deep down inside, this is the best cookie he ever had.
For those who are into matcha flavored items with medium depth, this is for you. This is not overpoweringly matcha like how matcha ice cream would end up like.
Yes, the one that my brother was squealing about.
Brother's Inner Thoughts: "15/10 would squeal in delight again. Heckin good cookie."
Matcha Sesame
This is great for those who are into very textured creams. Between two matcha cookies is a generous spread of black sesame frosting.
The ultimate chocolate cheesecake lover's dream, if you ask me, with a chocolate cookie and a cream cheese center.
My brother ate this while I wasn't looking, but it's common sense that oreos inside cookies is always a good idea.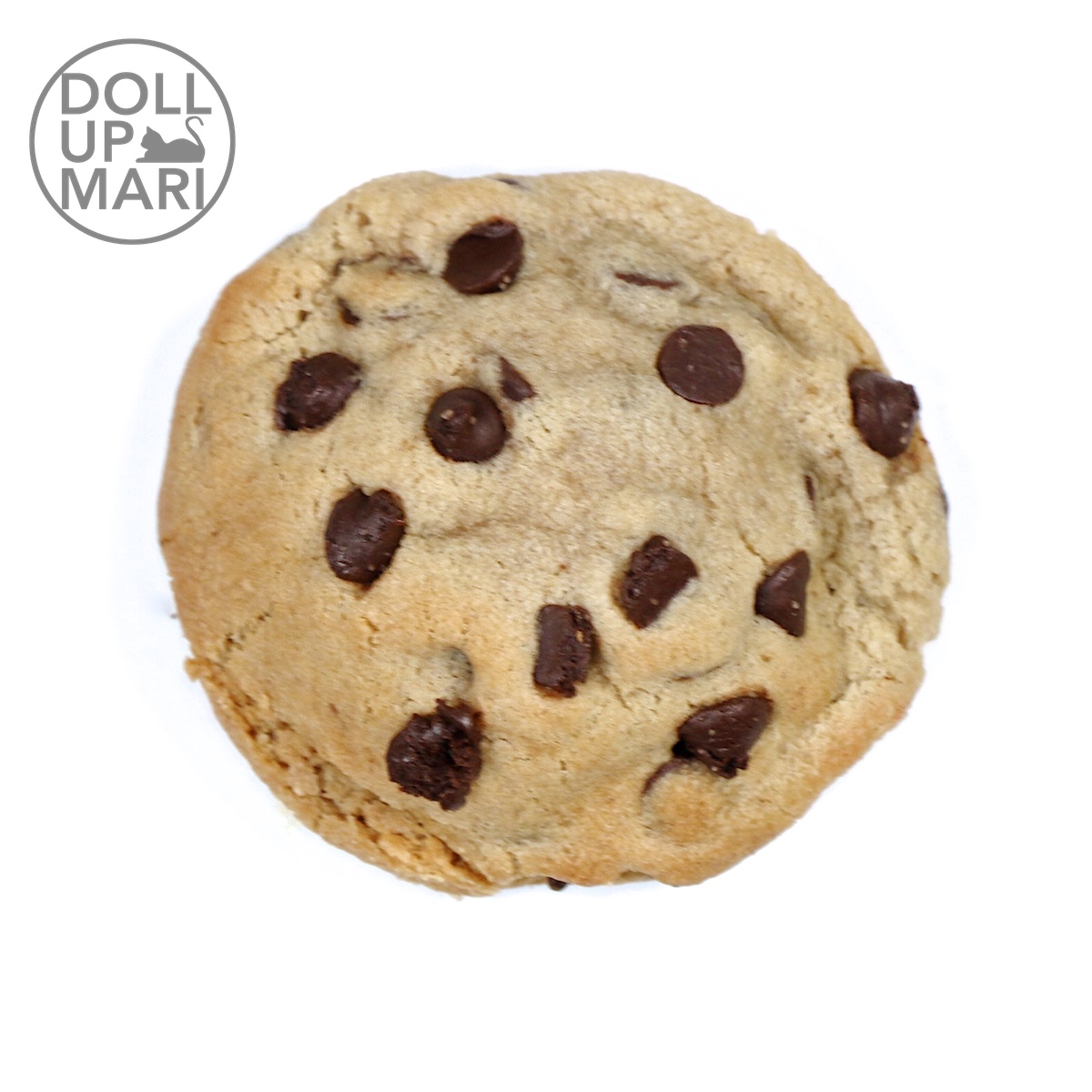 Vegemite Compost
OMG! So good! Aside from Gooey Ube, this was my other super favorite as it is so umami-rich with the whole Vegemite thing going on. I also liked the chunky assortment of nuts and chocolate.
This involves a lovely meringue on top of a butter shortbread-chocolate sandwich. The meringue is what really stood out. To have such a beautiful texture and a lovely caramel flavor, it definitely must've taken a million tries to get it to be this perfect.
Cub Scout cookies are at Php50 per piece, and Php575 for 12 pieces. Cub Scout cookies include Cashew Macadamia and Dark Chocolate, Gooey Ube, Matcha White Chocolate, Rocky Road, Ultimate Triple Chocolate, and White Chocolate Cranberry Oatmeal.
Eagle Scout cookies are at Php85 per piece and Php490 for 6 pieces. Eagle Scout cookies include Cookie Inception, Deep Dark Secret, Matcha Sesame, S'Mores Tag Alongs, Red Velvet Inception and Vegemite Compost.
Top Beauty and Female Lifestyle Blogger Manila, Philippines