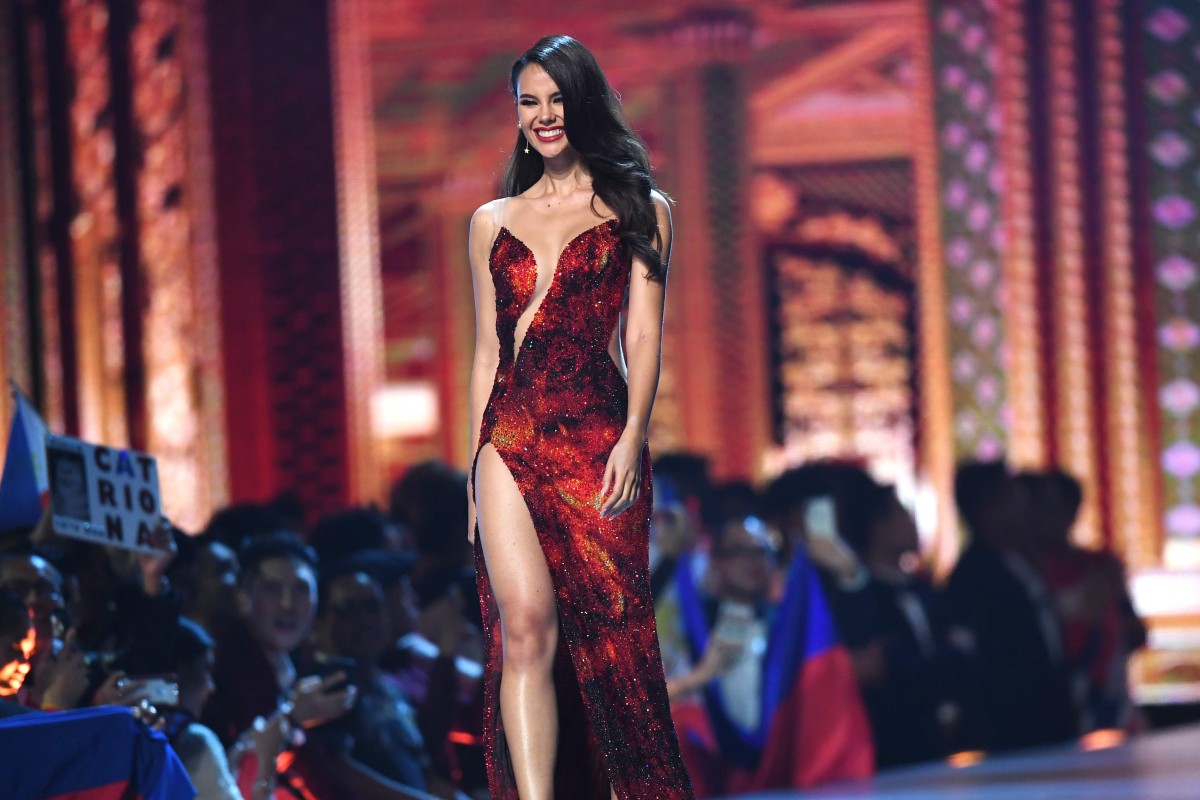 The best Christmas gift we can all ask for is a Miss Universe crown, and indeed, the Lord heard our prayers. Indeed, it's a time of jubilation for the whole country. I forgot the enormity of my own problems for the whole week as I was busy absorbing all the pageant fanfare. There were memes, videos, and all the works. I actually have gag videos of my own, too.
Catriona made it look like she was born for the role. She breezed through each round, with a strong presence and an amazingly calm demeanor (even in the midst of the most pressurizing situations in front of 600 million viewers). But we kinda forget that before this 3 hour spectacle was 9 months of preparation. Before that, there was Catriona's preparation for Binibining Pilipinas. And waaay before that, there was Cat's Miss World journey. Rewinding 3 years back leads us to when she wasn't doing pageantry yet, and was modeling and singing. Albeit being a successful model, she didn't really think she was pageant material at the time. I think it was the totality of all the training, preparation, and experiences she went through in the past 3 years that helped her get the crown.


"Is there ever not fear? Fear and doubt just mean that you care about what you're doing. I was doubtful of my talent and my abilities, I was fearful of what other people would think. How would I measure up, I always ask myself that question." shared the newly crowned Miss Universe 2018.
There was of course the very devastating Miss World loss. At the time that it happened, I really could not understand why she didn't win when she was the best, and I'm sure a lot of other pageant fans felt the same way. Catriona did so well only to make it to top 5. But apparently, now, we know that she was destined for much greater things. She was the "The World, the Universe rather" prophecy of Pia Wurtzbach that came true. To get to the place of our greater destiny, it really takes that fearless first step. If Catriona didn't take that first step towards Bb. Pilipinas, would we have the 4th Philippine Miss Universe title today?


But of course, it helps to have a solid support system. "I kept asking myself, why are they so persistent? Why do they believe in me so much?" Catriona recalls. "Then I asked myself, if I wasn't scared, what would I do? I couldn't let fear define my life. After that realization, I bit the bullet."

Indeed, it's the motivation and the determination that we need to reach our dreams. We always think in the Philippines that pretty people have it better, but indeed, it takes so much more than just physical beauty to stand out. Catriona shared: "Our industry is saturated with physical beauty, so I know being beautiful wouldn't be enough to achieve my dreams. I knew my grit, personality, and passion would get me there; that's how I measured my worth and potential."


"There are so many people who will project their fears onto you or tell you what you're capable of. They will try to define you. In overcoming my fears and working through all of the naysayers, I learned that only I have the power to define myself and what I'm capable of. Once I work past the fear within myself and from the outside, other people don't faze me any longer," reveals Catriona.



Very strong words from Catriona! Olay is proud to be a partner of Catriona in this whole journey. Be it the road to pageant crowns or glass skin, it's really about that fearless first step. And also about the fearless subsequent steps, against all odds, to conquer and achieve one's dreams. Learn more about Miss Universe 2018's Fearless First Steps in this Paano Ba 'To video with Bianca Gonzalez.



Top Beauty and Female Lifestyle Blogger Manila, Philippines