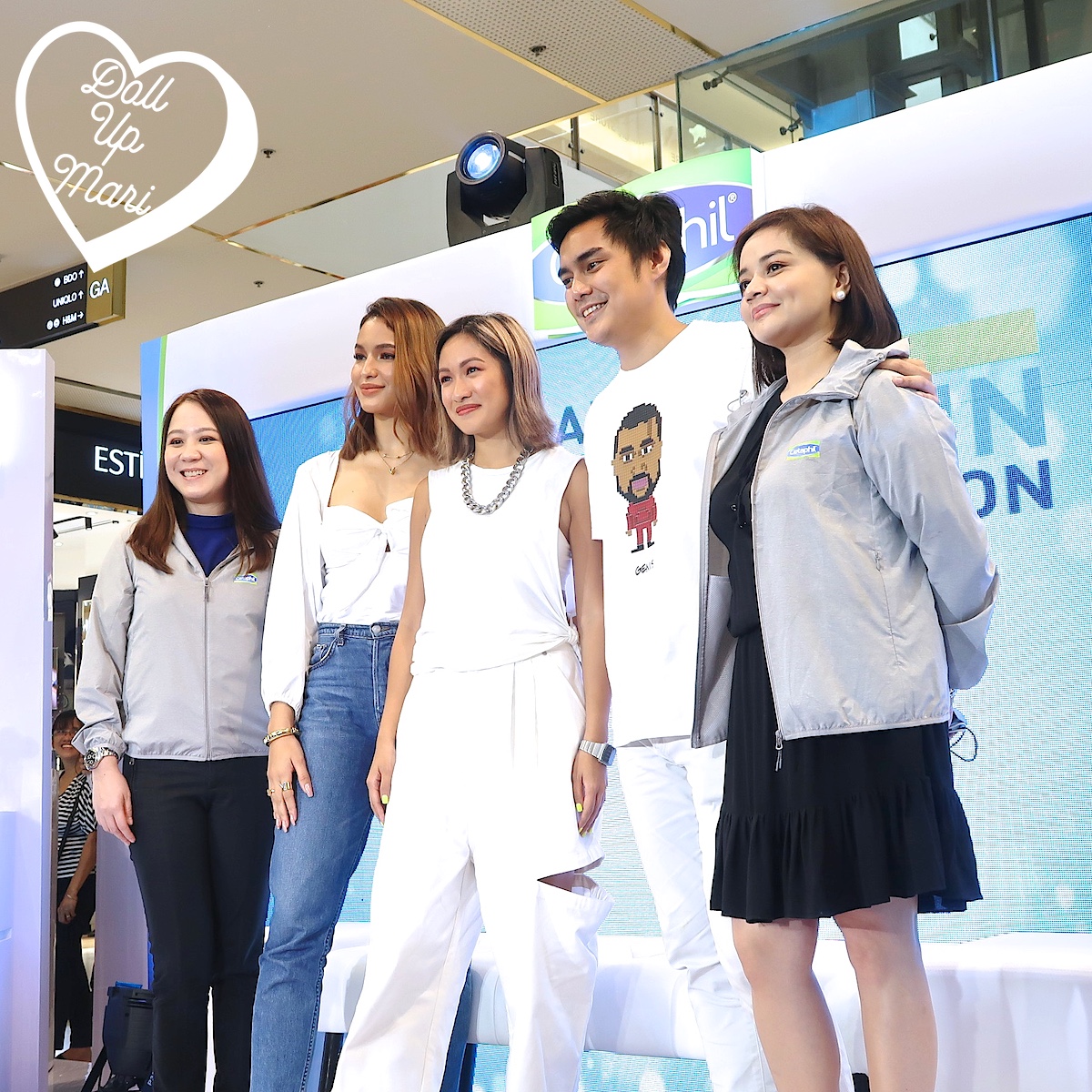 Let's do a rotary club test, but for the skin! Here are your yes or no questions:
Does your face feel clean but not tight after you wash it?
Does your face feel hydrated and well moisturized?
Is it free from scales and flakes?
Do you use sunscreen to protect your skin from having sunspots?
If your answers were all yes, then it means you have healthy skin! The four questions tackle hydration, texture, normal sensations, and evenness. If you will notice, there is no mention of lightening of the skin, glowing skin, or glass skin because, in Cetaphil's philosophy, visibly glowing skin is not necessarily healthy skin.
If you come to think of it, there are so many lightening products in the market that will make you whiter and subsequently give you a 'glow' from being lighter. But in reality, lots of whitening products contain really harsh chemicals that while you may be glowing white, your skin's already dry and damaged.

We usually think of healthy skin as glowing skin, but since it's possible to achieve an unhealthy artificial glow, Cetaphil wants to educate Filipinos on how to achieve truly healthy skin. As the most prescribed skincare brand by dermatologists in the Philippines, Cetaphil is the right brand to launch the National Healthy Skin Mission.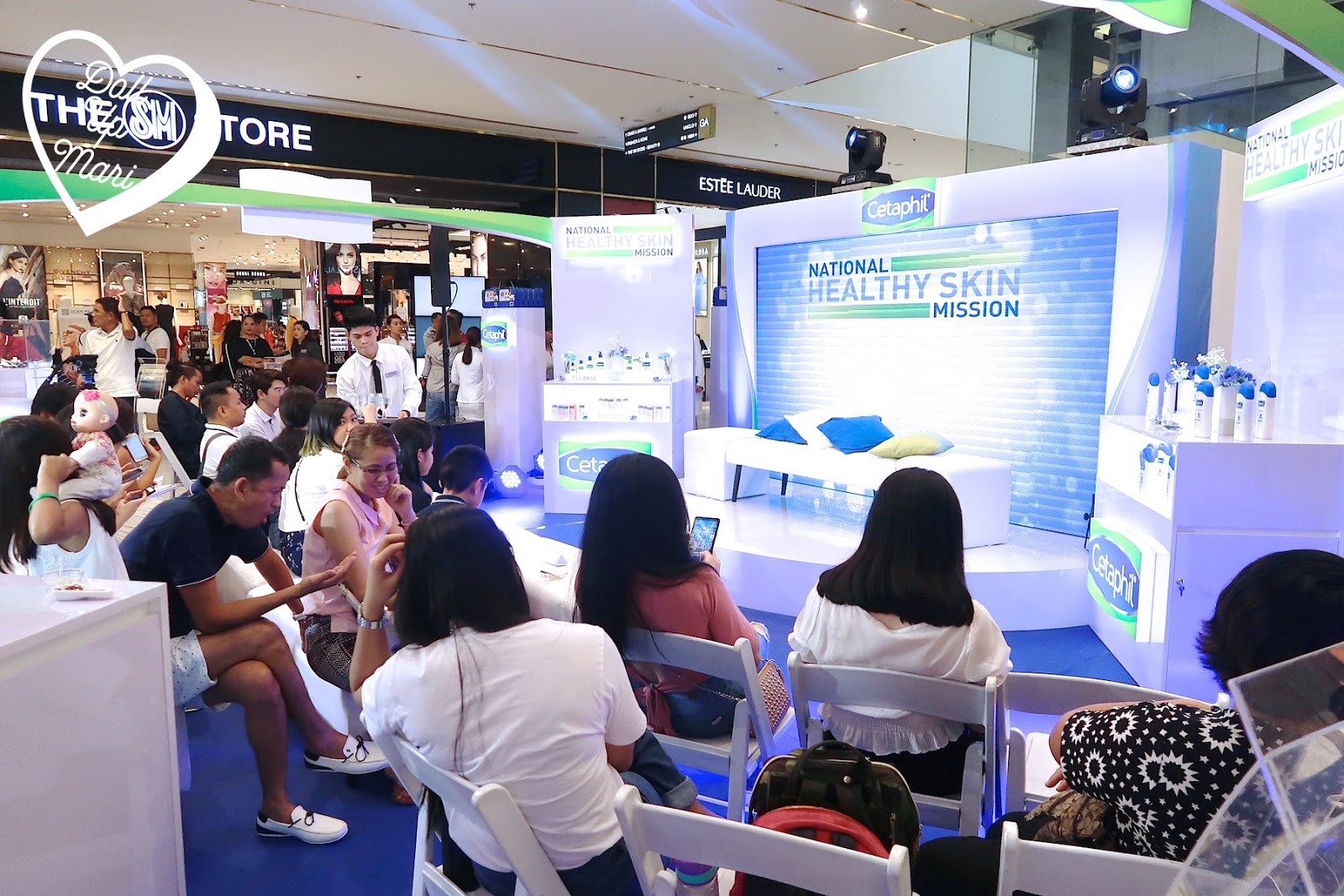 Healthy skin starts at the baby stage, so Cetaphil is really fortifying its baby range. In their Baby range, you can now find Moisturizing Bath & Wash, Daily Lotion, Shampoo, Gentle Wash & Shampoo, and Soothing Bar. More and more moms are leaning on the 'less is more' concept and are relying more and more on brands such as Cetaphil to provide functional skin care for their babies. A lot of baby care products are usually only heavily scented to make the relatives of the baby happy, but not necessarily to make the baby's own skin healthy. It's nice that Cetaphil has quite a wide range for babies now.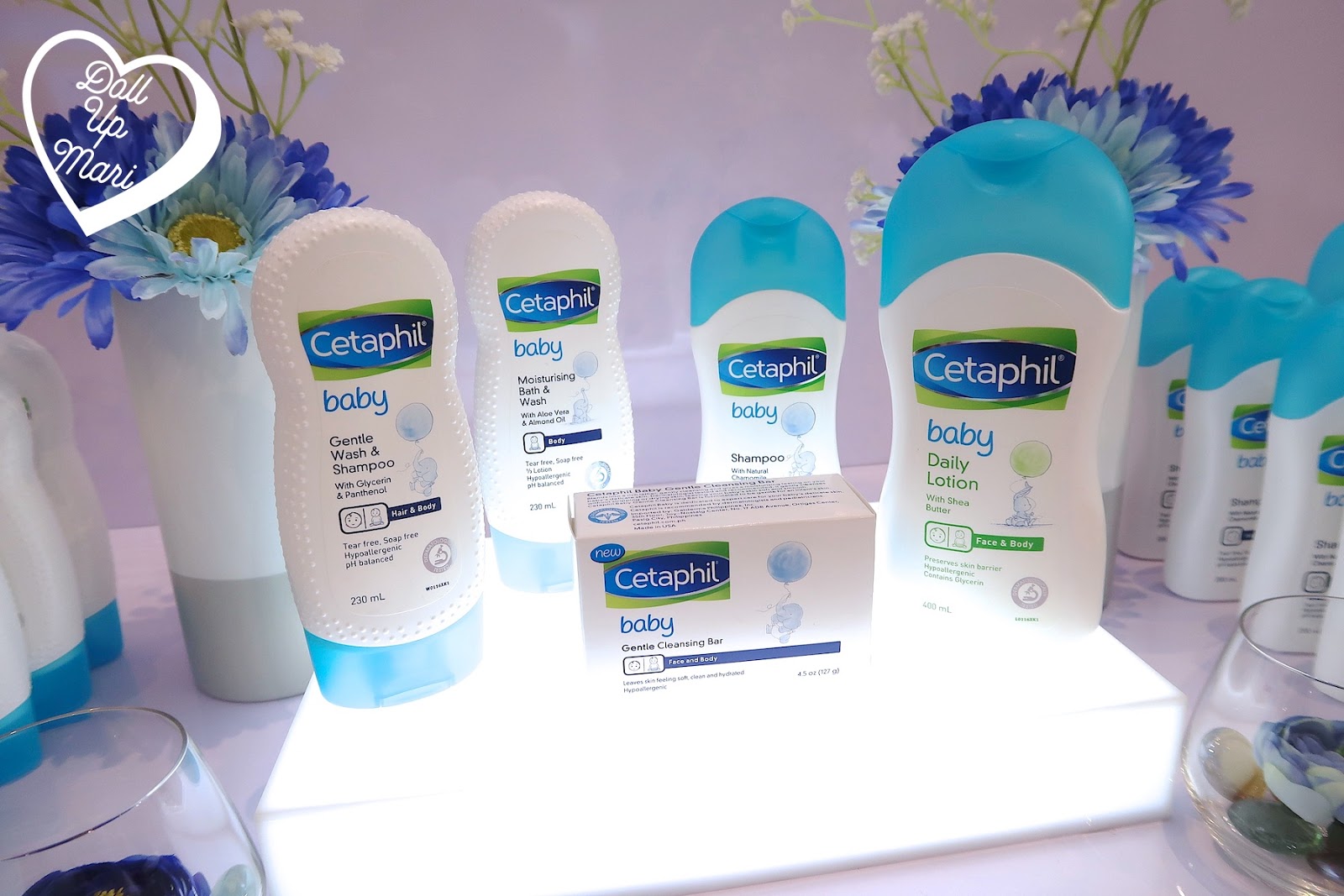 Before the program, they also showed videos of their endorsers and their stories. Their roster of endorsers come from all walks of life, but for all of them, Cetaphil Gentle Skin Cleanser is the ultimate HG product. Their cleanser is fragrance-free, super gentle, and is pH 5.5, which makes it a universal favorite.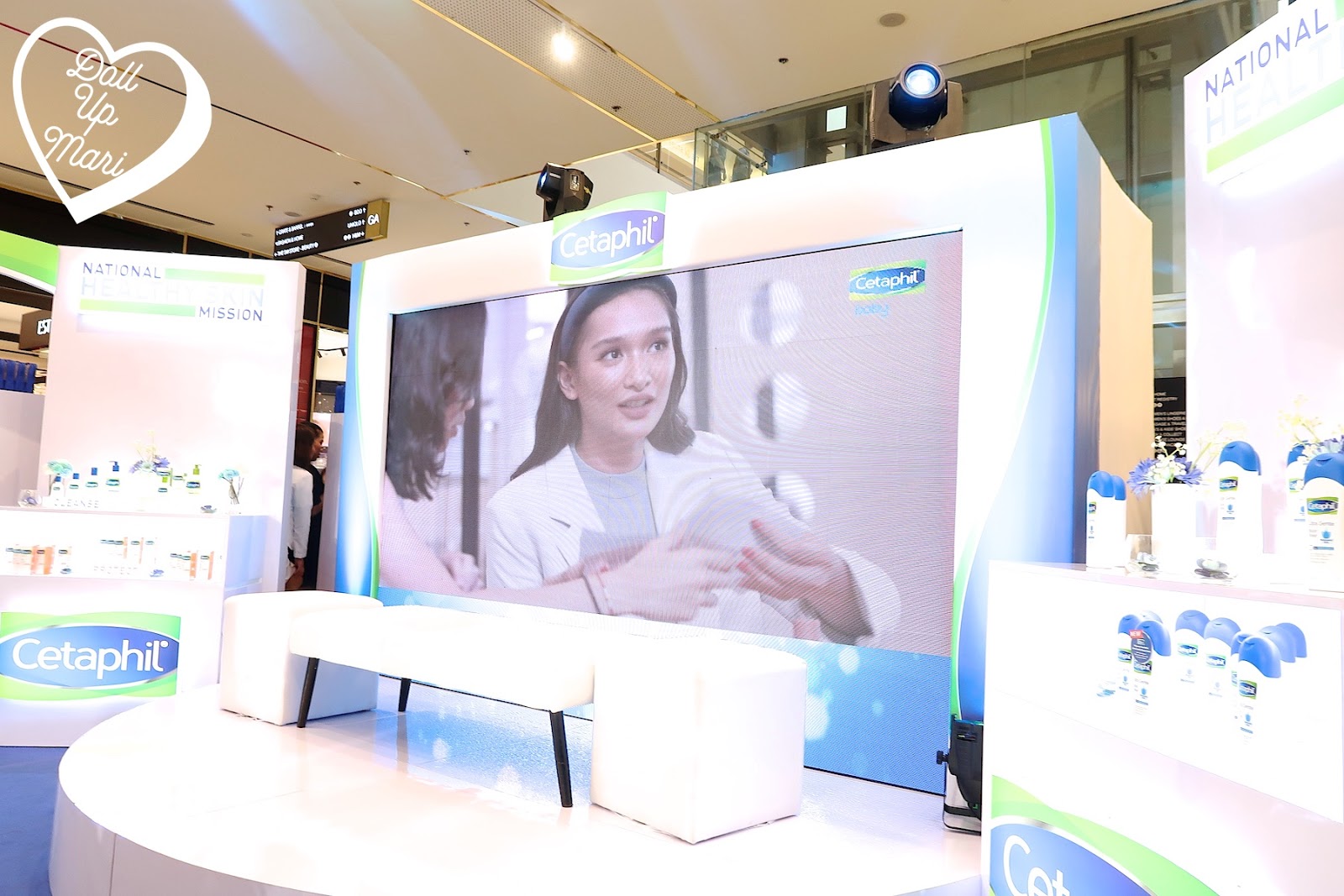 Samantha Purvor was the host for this session. We did have a moment because she asked the crowd on who confidently knew their skin type, and surprisingly, I was the only one who raised my hand! Samantha and I had a chuckle because there were so many people in attendance yet only I was the only one!!!
Using the right products for the actual skin type you have is the ultimate key to having healthy skin, which is why Cetaphil really wants to emphasize determining it. You can have a 10 step skincare routine going on, but if you're using products not suited for your skin type, it's just a waste of time and money.
To start off the program, Jade Silva-Netto Ponoc, Business Unit Head at Galderma Philippines, gave opening remarks and spoke about their mission. Universally, healthy skin looks and feels smooth, is plump, and has even color. These properties can be achieved by Filipinos when they pay attention to learning their skin type and finding products that suit them.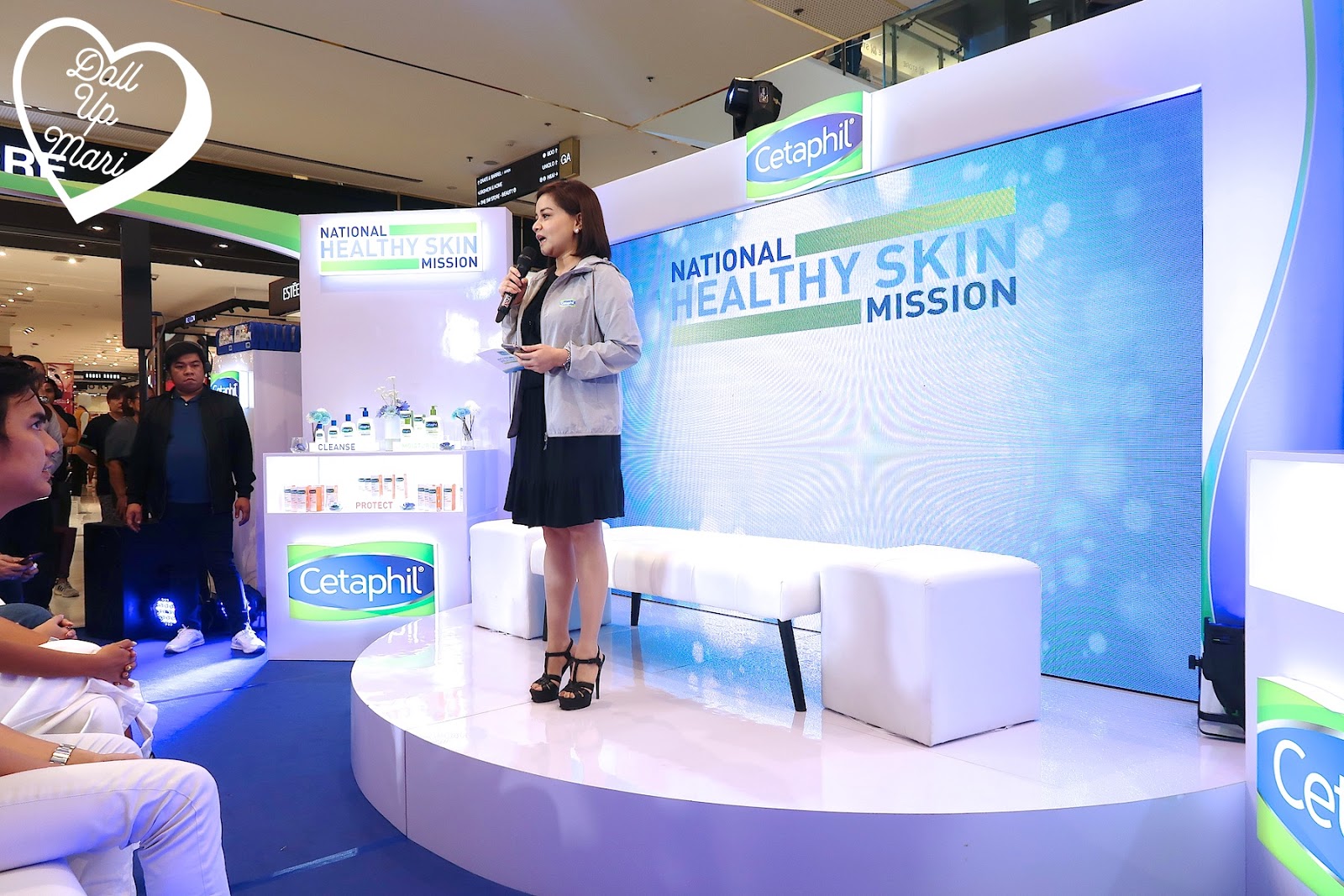 Guests for this session were Sarah Lahbati, Laureen Uy, and Miggy Cruz.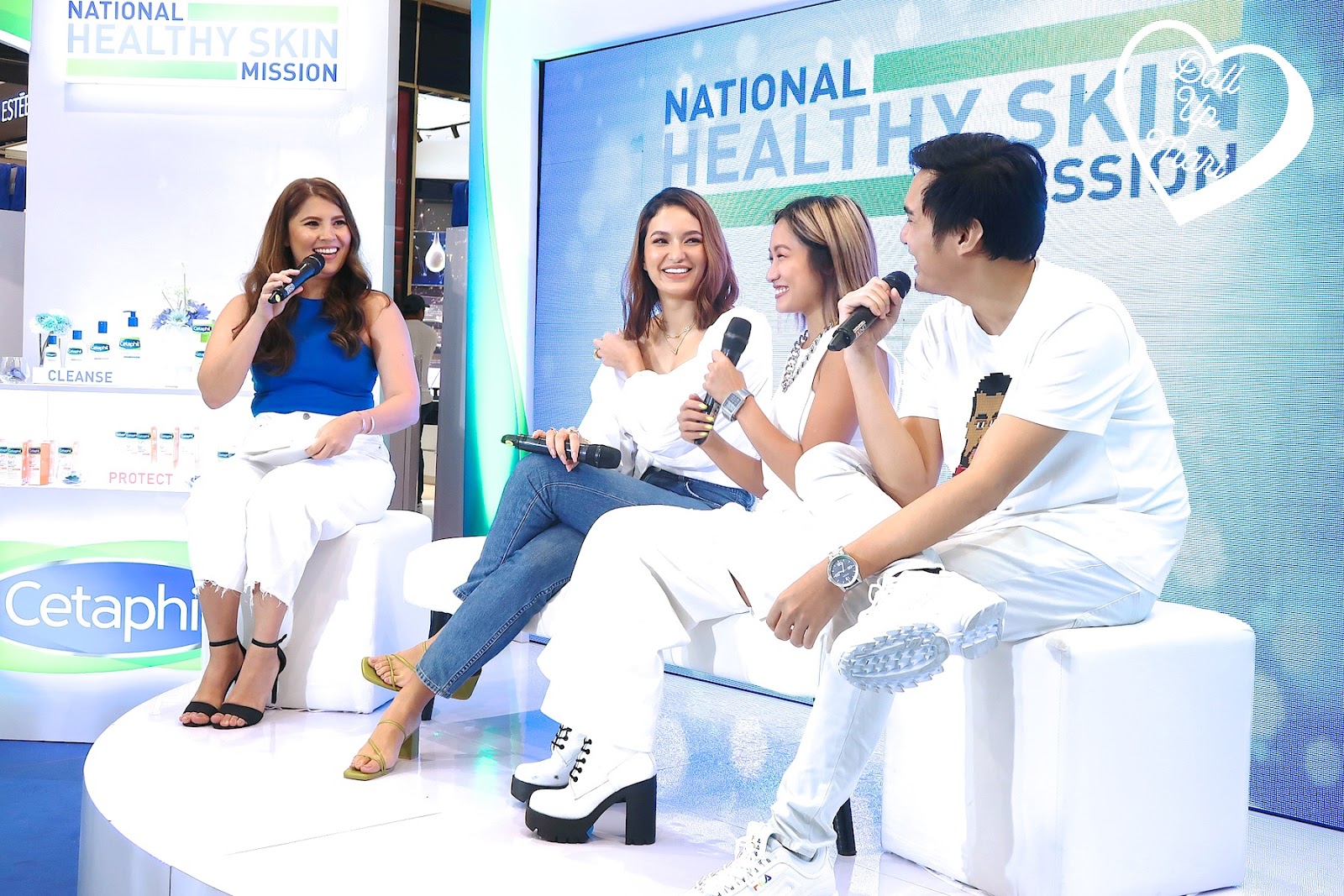 Sarah Lahbati has been on a whirlwind schedule as of late, with her two young kids, her showbiz schedule, and her upcoming wedding. Things have been hectic, but she is able to stay on top of her skincare game by having a simple but clear skincare routine. Her three pillars are: cleanse, moisturize, and protect. As such, she uses Cetaphil's cleansers, moisturizers, and sunscreen. It's really simple, but that's all she needs to achieve the glow she has. She admitted having really sensitive skin, so it's such a blessing for her to have a brand like Cetaphil that can truly nourish her skin without irritating it. As it is, being a celeb already means having makeup on almost 24/7, so it's really important to not irritate the skin any further. She shared how happy she is to be an endorser for Cetaphil because it's really a brand she relies on so heavily given her sensitive skin.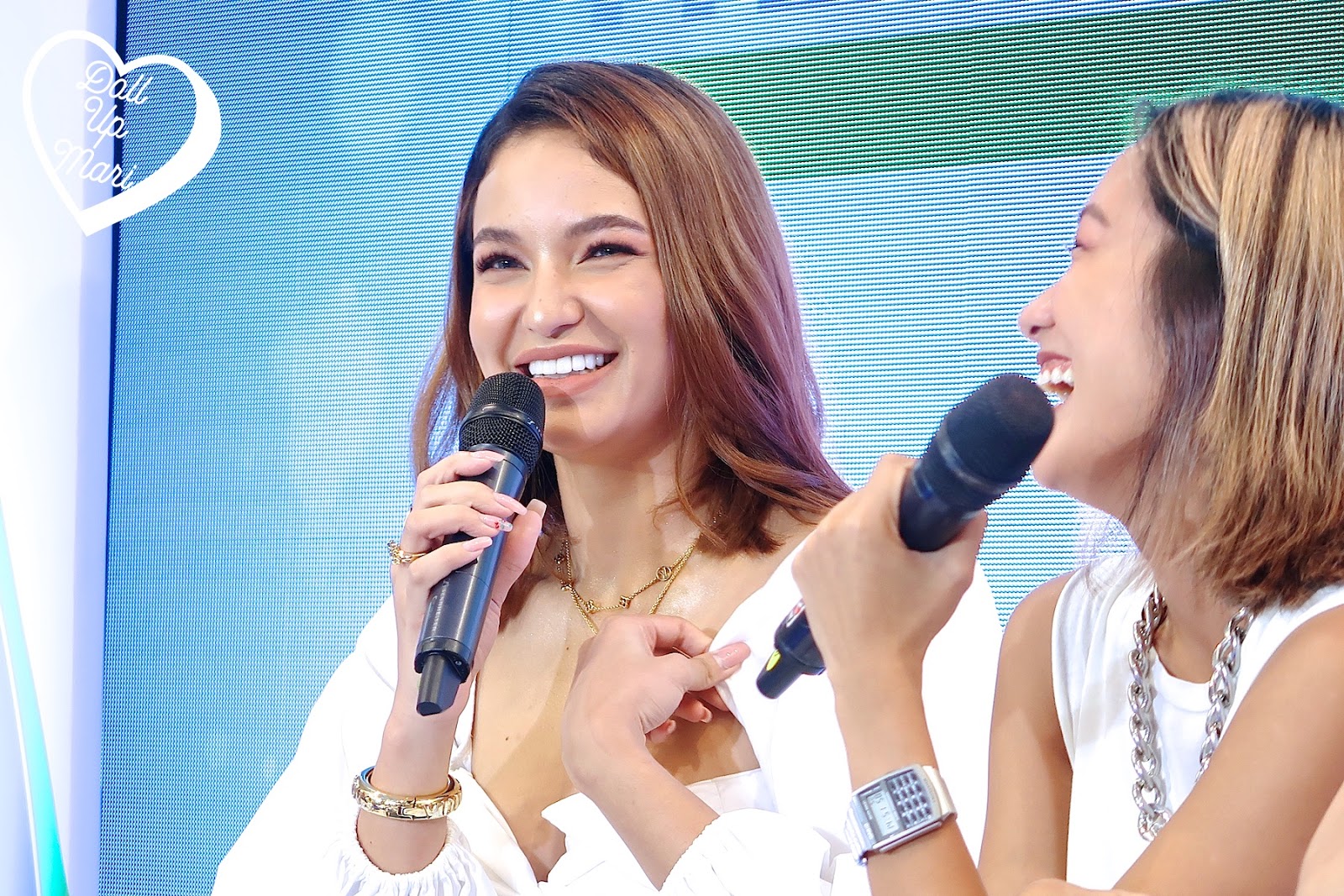 Laureen Uy and Miggy Cruz shared how they have achieved better skin as a couple by always reminding each other about skincare. Establishing a skincare routine is the hardest thing for most people, as it's so easy to get lazy at some point or to give up as results are not seen in the early stages. This is why I really liked how they shared tips on how they encourage each other and use a teamwork approach in committing to their skincare routines. Laureen also shared that one of her friends actually has a boyfriend who'd remove her makeup and apply skincare on her! What a lucky friend, and what a lucky boyfriend if the girl is using Cetaphil, as there are only so few core products you need.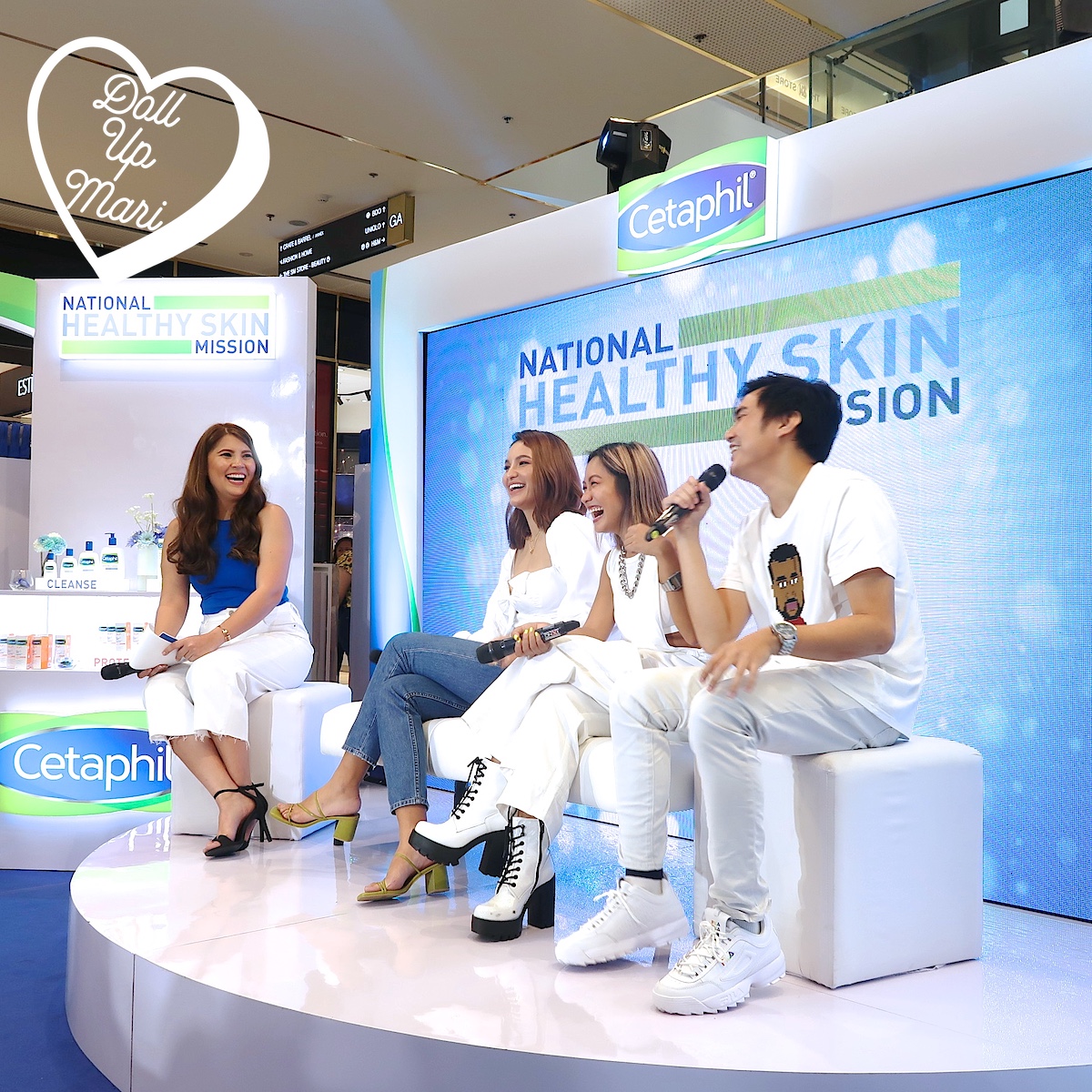 Cetaphil Brand Manager Francesca Sy also shared her insights about this mission: "National Healthy Skin Mission is an effort initiated by Cetaphil in partnership with Watsons. As Cetaphil's brand purpose is to improve the lives of Filipinos through healthy skin. It is consistent with Galderma's commitment to promoting healthy skin as part of a healthy lifestyle. To be completely healthy, you also need healthy skin."
The guests gamely posed for photos after, and of course, they're truly glowing with healthy skin!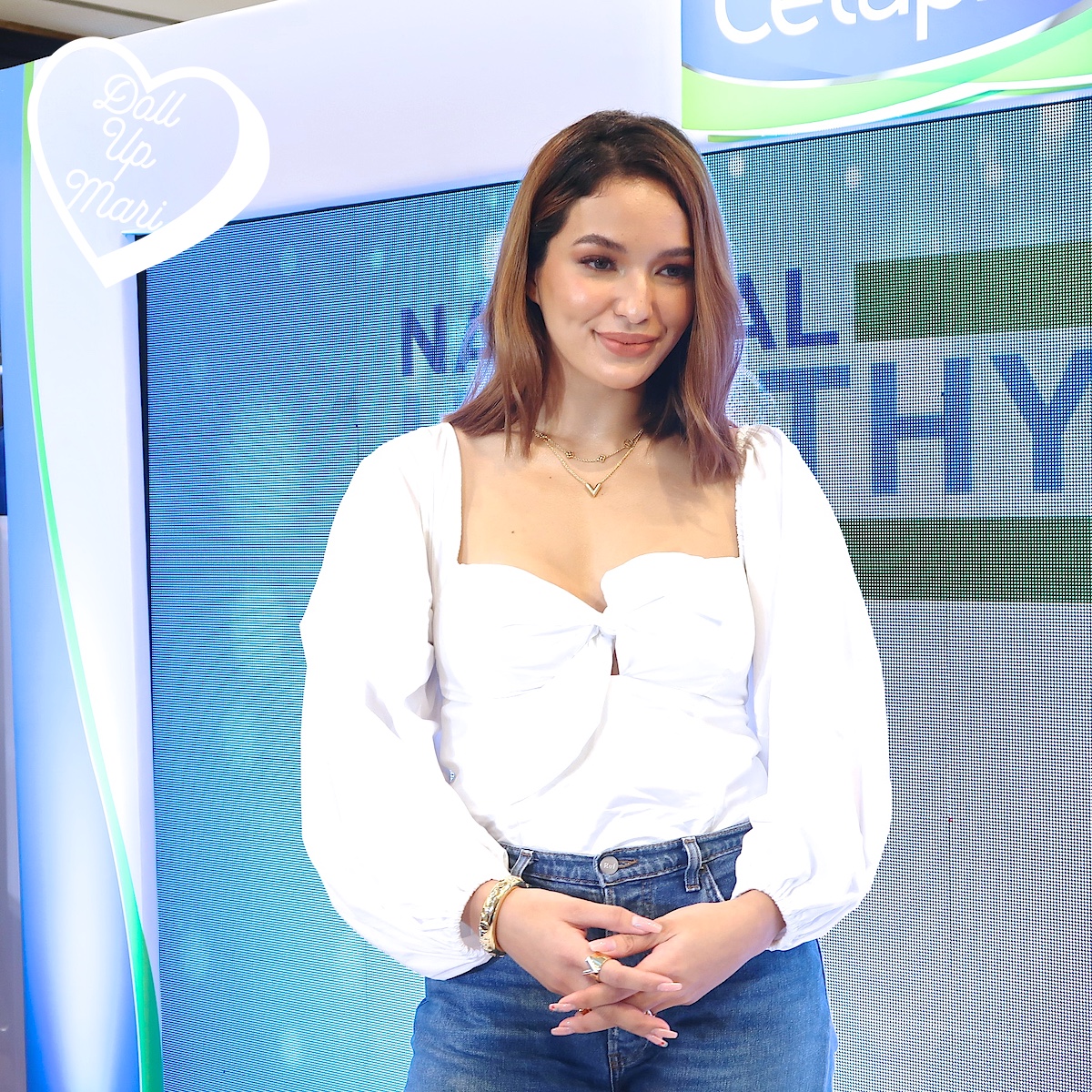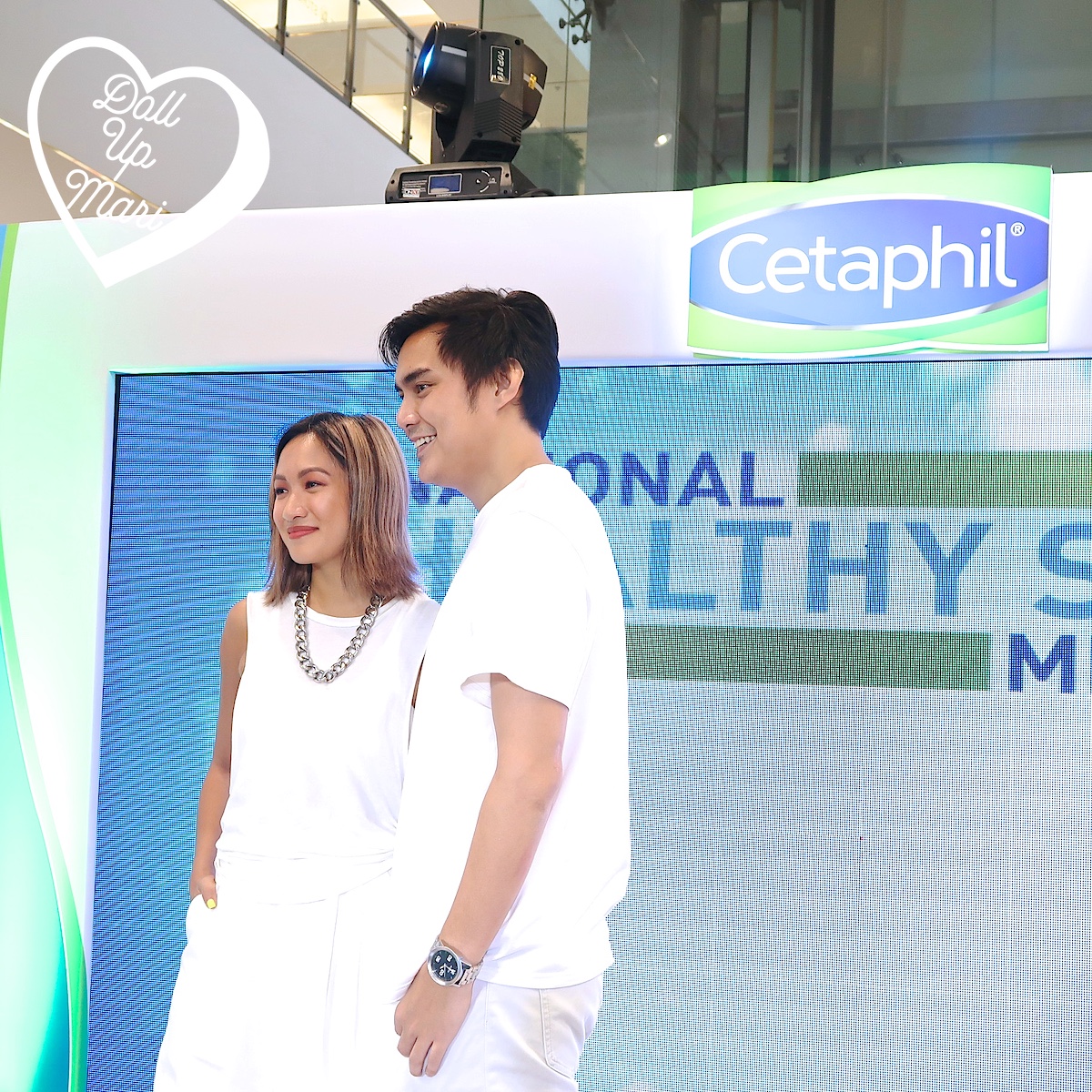 Cetaphil
has partnered with Watsons for their activations. Past Cetaphil Healthy Skin Mission activations were held in SM Makati, SM Megamall, SM North EDSA and SM Lanang Premier on August 16-18, 2019. The next ones are at SM San Lazaro, SM Mall of Asia, and SM Fairview on August 30-September 1, 2019. To stay updated on future activities and to learn more about their mission, visit
Cetaphil's Facebook page
.
Doll Up Mari: Top Beauty and Female Lifestyle Blogger Manila, Philippines