Kyaaaaa I'm so sorry it's only now I'm able to post about E! Bloggers Ball 2018!!!
Tomorrow is the first-ever E! Pop Gala, and technically the fourth E! Bloggers Ball. So I knew I really had to get the post done now hahaha.
The inspiration for the gown was TWICE's Dahyun! She wore this exact gown in their What Is Love? MV and I saw one of the fan fashion accounts tag Serene Hill as the dress provider for her. I really liked the dress, it was just so beautiful! I also was able to acquire it as it ships from Hong Kong, and was not as expensive as I feared. Dahyun, of course, looks much better than me, but I was happy to be able to wear something that she wore.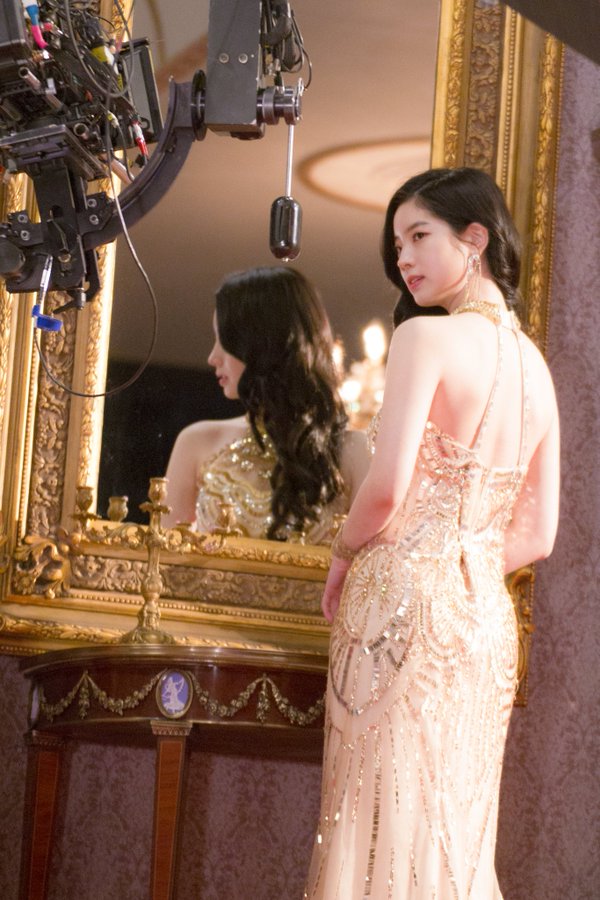 And here are some of the portraits I took! I obviously had a field day with the portraits and all…
For the makeup, I went with copper-toned eyes and peachy lips. I also went with the usual brows and highlighting I do. The earrings are from Jacatel. I did my holo nails, and actually, I've done most of the gel nails you've seen on me.
And the contact lenses are from Freshlook. This is
Sterling Gray
.
And tee hee here are some photos of me at the ball!!!
As for the ball itself, it was sit down dinner set up. I actually always look forward to the food ahihihi…
And of course, there are awards going on, for various categories…
Like in past years, dinner was great!!! I was so happy.
And finally, all the selfies!!! We barely get to see each other all glammed up, so we really do take a lot of photos. To add, there's no other event in the year that's like E! Bloggers Ball, so it's the one occasion in the year wherein I can actually meet a lot of the people whom I usually don't see.
With Helen On Fleek
With Jeanne and Phylicia
With Charlene…
With Genzel and Mae
With my sister and Chelsea
With Martin, Elma, and the EB Babes
With Denice and my sister
With Olive, whom I have not seen in ages!!!
With Achi Wendy ahihi
And of course a selfie with Martha
And of course, the night is not complete with a photo with my hot babe Shayne!!!
With another pretty Martha
And Jean
With Ruth
And Lou
And Pham Swing
And of course a photo with Lindsay, the creator of E! Bloggers Ball!
Doll Up Mari: Top Beauty and Female Lifestyle Blogger Manila, Philippines