Kiehl's Vital Skin-Strengthening Super Serum Launch
My first event in the new normal! E-vent for that matter!
Kiehl's Vital Skin-Strengthening Super Serum is Kiehl's super launch for 2020. This has been launched in other countries earlier this year, and I'm guessing that we were also slated to have this launched in the Philippines within the summer months. But well, COVID19 and lockdowns happened, and here we are.
Kiehl's Vital Skin-Strengthening Super Serum's main promise is to take care of stressed skin by improving texture and improving overall skin resilience. I'm sure that Kiehl's R&D also didn't see COVID19 coming, but they surely did come up with a new product that tackles the stress brought about by COVID19. To say that this pandemic has been stressful is an understatement, and we are all experiencing stress, but that stress can manifest differently. For the stress that manifests on the skin, this is their solution.
I found it pretty interesting to be invited to a PR e-vent, so I thought I'd vlog about it as a diary about it! Y'all can check it out here:
A week before the event, they already sent the serum so we can see and experience them. On the day of the event, right before the meeting started, they sent over all these items. They sent salmon from Yabu, strawberry enzyme tea from True Boss, and goji berries from TheSuperfoodGrocer. Salmon has fatty acids and can help reduce anxiety and depression. Berries are rich in antioxidants. Goji Berries help to protect from disease. They explained that they sent these items to set the mood for how they want to explain how nourishing this new serum product is. I appreciate the effort in procuring and sending all these treats during community quarantine!
Kiehl's Vital Skin-Strengthening Super Serum Launch Treats
Kiehl's Vital Skin-Strengthening Super Serum's launch was all about explaining how this fights skin stressors. Kiehl's identifies 8 key skin stressors: pollution, sun damage, tobacco, poor nutrition, lack of sleep, poor work environment, temperature (climate), and toxins. Kiehl's goal is to defend the skin from these stressors to make skin healthy. In the Kiehl's universe, healthy skin means having a balanced oil level, having a high hydration level, and having a strong skin barrier.
Kiehl's Vital Skin-Strengthening Super Serum
Before the event, I went through the press release they sent. This product's key innovation is having 11kDa hyaluronic acid. Hyaluronic acid is usually 1300kDa, and so Kiehl's R&D developed a low molecular weight version. This low molecular weight hyaluronic acid is able to penetrate 8 out of the 11 layers of the stratum corneum of the epidermis, allowing for really deep penetration. This also has red ginseng root, holy basil, and Schisandra berry which all come together to make the skin more supple and more refined.
Kiehl's Vital Skin-Strengthening Super Serum Press Release
Before the Skype event, they had a little countdown and all: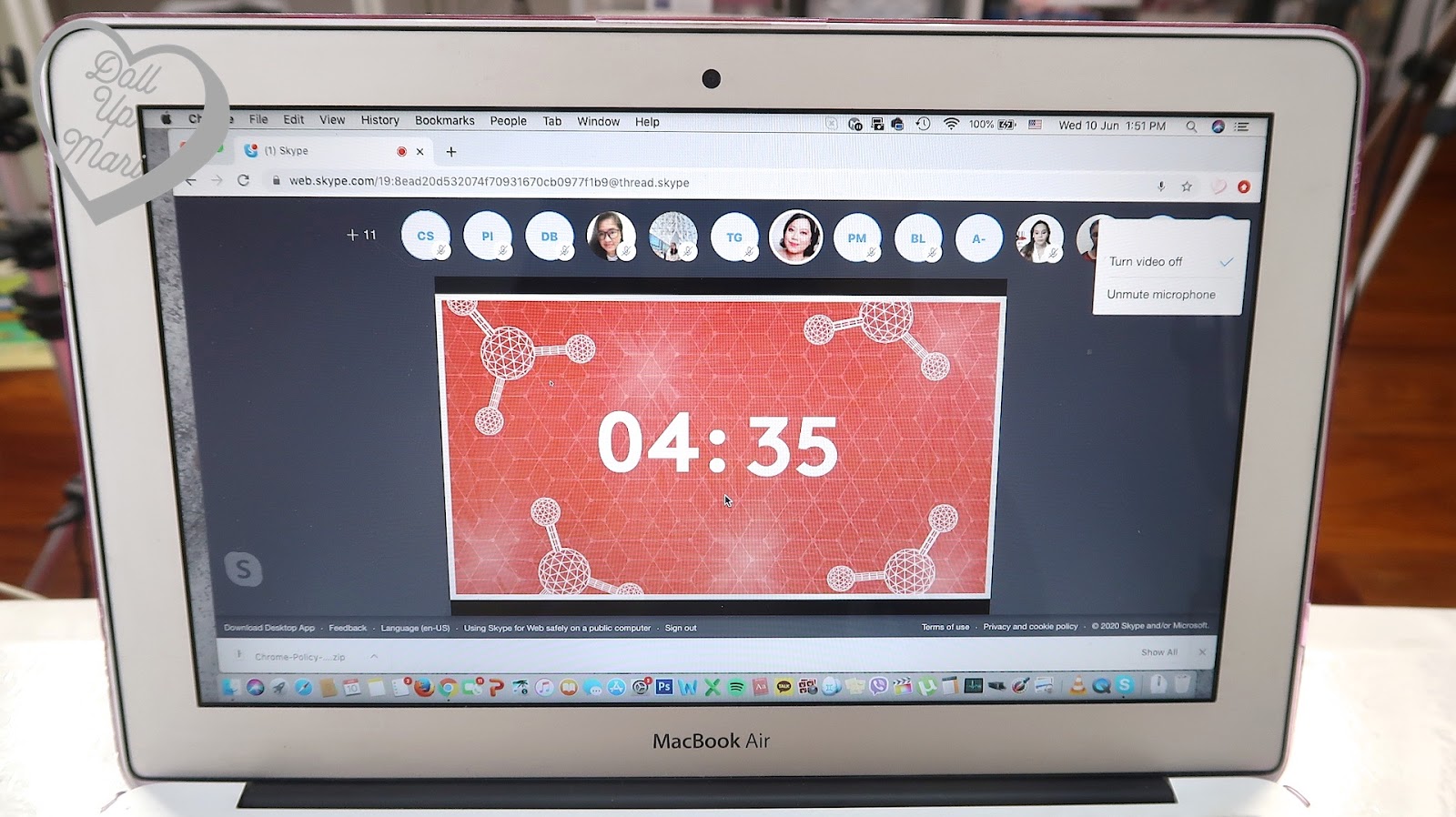 Kiehl's Vital Skin-Strengthening Super Serum Launch
And of course, Kiehl's managers welcomed guests and explained how they wanted to offer a new solution to an unprecedented level of skin stress brought about by this pandemic. There were dozens of other people, but I could only see their icons. It was a totally new experience compared to going to an events venue and actually greeting all those dozens of guests in real life.
Kiehl's Vital Skin-Strengthening Super Serum Skype Call
There was also a little backtracking. So Kiehl's launched their Midnight Recovery Concentrate in 2010, Clearly Corrective Dark Spot Solution in 2013, Powerful-Strength Line-Reducing Concentrate in 2018, and now Vital Skin-Strengthening Super Serum in 2020. The Kiehl's team explained that Kiehl's has long has established its superiority in serums. Kiehl's Vital Skin-Strengthening Super Serum is actually a pre-serum and is designed to be used after essence and before serum. It's lightweight that it's like essence, but it is potent that it's like a serum, which is why it can be used as serum altogether.
Kiehl's Serums
They also explained that one pump is enough for the face. This is lightweight, easily absorbed, and works well for our climate. They were surely going to explain more, but connectivity problems cut the Skype call twice, so they proceeded to individual interviews after they got the calls up and running again. I guess that's the hard part to figure out in the new normal. I don't think there's a truly reliable chat app as of now. I've tried Zoom and Google Meet with my own friends, and both apps also don't always have reliable call capabilities.
Kiehl's Vital Skin-Strengthening Super Serum Launch
Interestingly, the interviews were done as one-on-one formats. Usually, in real life events, they open the floor for questions, and anyone with a question can speak through provided microphones. And then everyone hears your question, not unless you privately ask the brand manager. This works in both ways. I'm usually not very confident to ask questions in PR events because we usually expect more serious questions from the traditional press. This format has allowed me to be more comfortable to ask about what I think are intriguing or confusing to me. However, looking back, a lot of the things I have shared on this blog were answers of brand managers to good questions of other people. So this just means I'll probably have to be a better interviewer from here on (?)
Kiehl's Vital Skin-Strengthening Super Serum Launch
Overall, it was a fun experience. There were still games, albeit online ones. I found it interesting how they used the combination of sending items and treats with an online interactive e-meet to launch the new product. This is going to be the new normal for now, or probably, this might be the future of events. We shall see! And tee hee, this is a cute baby humidifier I won for participating in the Skype games they hosted! It's just so cute I feel so excited when I see it!
Doll Up Mari: Top Beauty and Female Lifestyle Blogger Manila, Philippines