My Simply Skin Pixel Laser Experience
After #FoundationFriday, I now welcome you all to #SkinCareSunday! Aside from my reviews having too much lean on lip product reviews, I also noticed that altogether, my reviews centered too much on color makeup. I have been receiving requests to share more about skincare, so I thought I'd package them in bite-sized pieces hopefully once a week, until I get over a significant amount of backlogs.
So not too long ago, I blogged about my
3D Eyebrow Embroidery Experience
. Getting eyebrow embroidery done was the reason why I got Pixel Laser done, hence this blog post! The TL;DR is that once you've done eyebrow embroidery on your eyebrows, it's best if you can avoid laser treatments as these treatments can help prematurely fade out the eyebrow embroidery. They still do allow it, but if you can avoid it, better (because you cannot 100% be sure that the laser won't reach your eyebrow embroidery). I've long eyed getting fractional laser done to correct acne scars, but I never seriously got down to commit to it, as it has downtime. So finally, I did it!
I got my Pixel Laser done at Simply Skin, and I also tried out their Clearlift laser. I specifically chose this place as it's the sister company of Wink. Wink and Simply Skin both have pricey treatments, but as a customer of both, I can testify that both establishments really go the extra mile to deliver a hygienic and high-level service to the customers. They spend a lot on creating clean treatment rooms, and most of the tools and applicators they use are disposable, save for the lasers hahaha. So yeah, here's my experience!
This is the SM North branch of Simply Skin. The layout is simple, with a lobby and treatment areas.
Simply Skin SM North Lobby
Simply Skin SM North Treatment Area
This is me right before everything:
This first time, I got Pixel Laser & Clearlift Laser with 30 minutes Modern Facial. The first part is the 30-minute modern facial. There's steam treatment, as well as application of serums and skncare.
Simply Skin Modern Facial Steaming
Simply Skin Modern Facial Serum Application
The modern facial also includes vacuum treatment for whiteheads and blackheads, as well as a Micro-current facial to lift the skin and boost collagen levels.
Simply Skin Micro-current facial
After the modern facial, ClearLift laser was used. According to Simply Skin, ClearLift Laser is a "pain-free laser treatment that uses heat to stimulate collagen production while improving the appearance of pores, lightening skin tone, and maintaining tightness of face." This particular laser has no downtime, so they recommend it as a maintenance for people who wish to do Pixel Laser and don't have so much time to keep on freeing up their schedule to accommodate the downtime.
Benefits of this laser treatment include smoother and more even skin, brighter, firmer and tighter skin, less visible pores, lighter pigmentations, and boosted collagen.
Simply Skin ClearLift Laser
This laser is pretty mild and only had a mild static feeling. I can see myself doing this regularly in the long run as it's not invasive and also quite quick.
Simply Skin ClearLift Laser
Pixel Laser:
After the ClearLift Laser, it was time to prep for the Pixel Laser. Numbing cream was applied onto my face, and safety goggles were put on before the laser was done. This is the part that's similar to fraxel, but isn't exactly fraxel. Pixel laser is defined as "an ablative laser resurfacing treatment that uses high powered Erbium: YAG Laser which causes ablative microcolumns (removal of skin tissue) on the skin through a fractional manner."
What this essentially does is to resurface the skin and bring back a baby smooth texture. The keyword is "smoothing out" as this can help to fill up deep acne scars, flatten small blemishes, and minimize pores. This also promises to get rid of wrinkles and sun damage. Essentially, this treatment is designed to tackle the blemish and pore issues that skincare can bo longer address. This mindset is also exactly why I went for this laser treatment. I religiously apply all sorts of skincare and suncare products every day, but there are simply some blemishes that I can't get rid of. So I decided to try this out to see whether it'd help.
Applying numbing cream
Applying protective goggles
After numbing cream is applied, there's a 30-40 minute waiting time, so this really is a treatment that you'd need to set aside time for. During the laser, there really is a sort of burnt smell. While the laser doesn't hurt on the face per se, due to the numbing cream, it can feel weird. I'd get static spikes on my body, and it can be uncomfortably ticklish and weird. It's hard to describe hahaha.
Simply Skin Pixel Laser Process
Simply Skin Pixel Laser near end of treatment
The downtime starts as soon as the treatment is done. Actually, you'd know that the laser has already been used on an area as there'd be dotted grid marks. So the moment the laser is done, your face will be filled with reddish dot grid marks. The feeling can be very weird when the numbing cream is wearing off, like any other instance that numbing cream is used, but it is overlapped with the weird feeling of when the real soreness of the skin starts to be felt. I still did several errands in the mall after the treatment even though it looked and felt weird, so it's manageable.
To show how it looks like, here's how I looked like right before and right after the Pixel Laser part of the facial:
Right before Simply Skin Pixel Laser
Right after Simply Skin Pixel Laser
And the recovery begins! I got the laser done August 30, 2019. So the following photos are from the week following that.
The marks are still very red. The hardest part is how much the areas sting when they get wet. You're not supposed to wet the area for 12-24 hours, but when you do start to use water to cleanse your face, it stings a lot. You'd need to wipe off the water as soon as it starts to air dry, as that's when it stings the most. You're also not supposed to go to the gym for 1-2 days as excessive sweating can also make the laser sites sting. They do sell anti-inflammatory cream that you can apply to speed up healing.
The marks were already starting to turn brown a bit, and I was able to put on makeup on my brows and lips as these areas were not lasered on. The stinging wasn't so bad anymore, but there was still a stinging sensation whenever my face would get wet. I went on using micellar water for cleansing. From afar, the marks aren't so visible anymore, so I went to a party even with all the stamp pad marks anyways. My skin only looked a bit darker and sunburnt from afar due to the scabs that were turning brown.
This is the fifth day after the treatment, so most scabs have already fallen out. Makeup is not allowed on treated sites for 24-48 hours only, so at this point, I was already able to put on a full face of makeup. At this point, there was no longer any stinging feeling, although the memories of the stinging sensation from the first few days still remain until this day as I write this hahaha
6 days after the treatment, I could generally feel that the resurfacing results are already visible, as pores were less visible and blemishes were less deep. This is the point where I could already feel that the treatment really does give you a "glow" with all the effects combined.
7 days after the treatment. At this point, the scabs are more or less 100% gone. On days 4-6 after the treatment, there still are some scabs left, especially on the sides of the face. They're not visible in the photos but they're still there.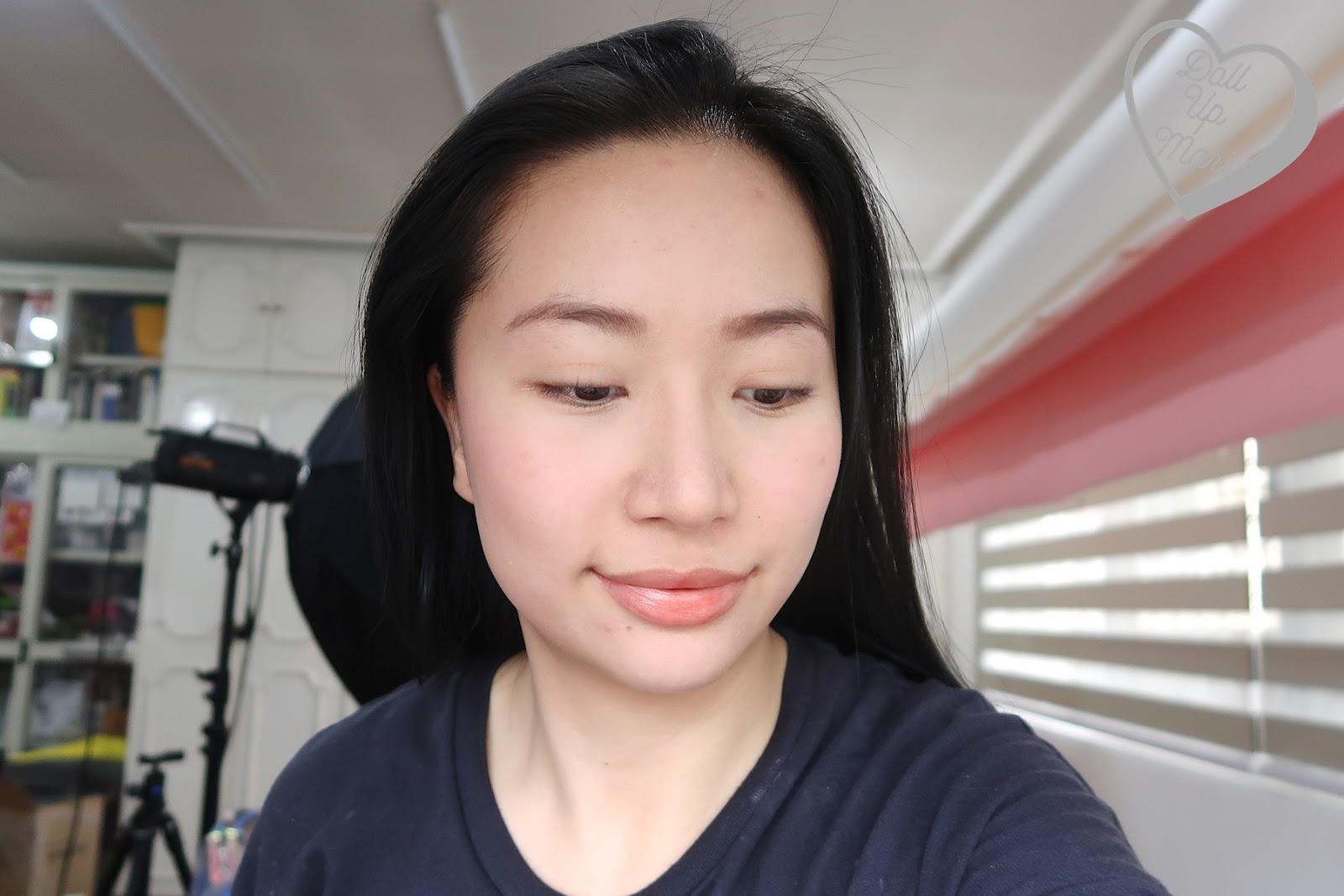 Over 1 week after the treatment, this is more or less where I can say that skin is renewed and more glowing and refined. Although it doesn't manifest in photos, deep blemishes and puffed blemishes were less visible. I also needn't retouch my pores so much in photos anymore as the super deep blackhead scars are no longer that bad. They weren't fluffed up 100% per se, but I could say that there was about a 40% reduction, which may not create a shocking before and after collage, but to me is already a good improvement.
After the treatment in August, I got really busy studying for the JLPT, so I'm sorry I don't have updates during that time! I did the treatment again on December 3, 2019, but this time around I only went for Pixel Laser and didn't have ClearLift laser done.
This is me right before getting the treatment done for the second time. At this point, I could no longer feel the "glow" that the initial treatment gave, but the puffed and deep scars stayed controlled and improved, which is why I decided to go for the treatment a second time to address these more. I was worried that the texture improvement from the first treatment would reverse itself, but with religious skincare usage, the texture improvements stayed.
The second time around, the stinging was surprisingly not as bad as the first time. It still stung but wasn't as bad as the last time. The redness and scabbing were also not as bad as the last time. I don't know if it has something to do with this being the second time or because I didn't do ClearLift laser this time.
December 5, 2019
Amusingly, most of the scabs have already fallen off even only on the second day. Last time, the scabs were still mostly on my skin at 2 days after the treatment. The scabs were now more or less just at the sides of my face. The stinging was also virtually gone, unlike the last time wherein the stinging sensation stayed for about 3 days after the treatment.
I could already see the deep blemishes and puffed blemishes get reduced even further. They all were more improved from the first time I had Pixel Laser done. But I do wish to reiterate that these treatments should be complimented with religious skincare usage and frequent mask sheet usage.
This is when I proved a hypothesis to myself. After the first time I had lasers done, I'd notice that I'd always get acne on the hollows of my cheeks and my chin. I thought that this was attributed to the stress of studying for a major exam. But after this second round of Pixel Laser, acne appeared on the same trouble spots again for several weeks, even if I wasn't under a particularly stressful phase. I was told that pixel lasers could cause acne due to the heat it introduces to the skin and I was expecting it, but I didn't expect it to continue for several weeks. This was taken about two weeks after the treatment and y'all can see the acne.
This was the point where I could feel that my skin sorta calmed from the lasers again. I guess this laser treatment is a double-edged sword as it really does help to get rid of deep pores and puffed up blemishes, but it also brings new acne that can cause other kinds of problems.
Overall, I do see myself doing this treatment again, but I will opt for the spot laser treatments and avoid having the laser get used on my cheeks as that's where the acne problems are. It's a good treatment, but it has its own side effects.
For those who have questions, here are the FAQ's from their site:
How much does it cost?
The first time I did it, the ClearLift Laser + Pixel Laser treatment with complimentary 30-minute modern facial was Php4500. I bought a small tub of anti-inflammatory cream for Php150, which was recommended for use during the first few days to minimize the swelling. The second time I did it, I went for Pixel Laser with their 30-minute modern facial, which was Php3500. They do have a spot laser service where you can choose just certain areas, and that's Php2500 (also with modern facial).
How long will the treatment be?
It's best to set aside half a day for everything and to appear at your appointment on time. When you add in the sign-in and assessment, bathroom break, 30-minute modern facial, 10 minutes ClearLift Laser, 30-40 minute numbing cream setting time, and 30-40 minutes Pixel Laser, the process can easily go beyond two hours. It's best to bring some sort of quiet entertainment while waiting for the numbing cream to work.
How long is the downtime?
It's about 5-7 days of downtime for Pixel Laser treatments. The healing process will depend on your own skin type, your own skincare routine, whether you smoke or not, or have a cardiovascular condition that could impede healing. The more hydrated your skin is, the shorter your downtime is. The other treatments you combine with it, or the number of times you've done it, could also affect the downtime. Essentially, I think downtime only refers to the time when the scabs are still super dark and when it still stings, but you can still go out of the house to run simple errands. Since most people will be wearing masks these days anyways, you can easily cover the scabs with a mask.
What are the contraindications of this treatment?
Pixel laser treatments cannot be done by people who have been recently been sunburnt or have undergone other ablative laser procedures, chemical peels, and dermabrasion. Those getting this done should also not be on Retin-A, Retinol, or Tretinoin, or have done chemical peels. If you decide to get this done, the staff will go through all these questions with you before the treatment.
What must not be done after the treatment?
Do not wash the area for at least 12-24 hours, avoid any situation that could make you sweat excessively for 2 days. Do not apply makeup on the lasered areas for 24-48 hours; if you can not apply makeup altogether, better. Do not try to yank the scabs off, they'll fall off on their own in due time.
Doll Up Mari: Top Beauty and Female Lifestyle Blogger Manila, Philippines