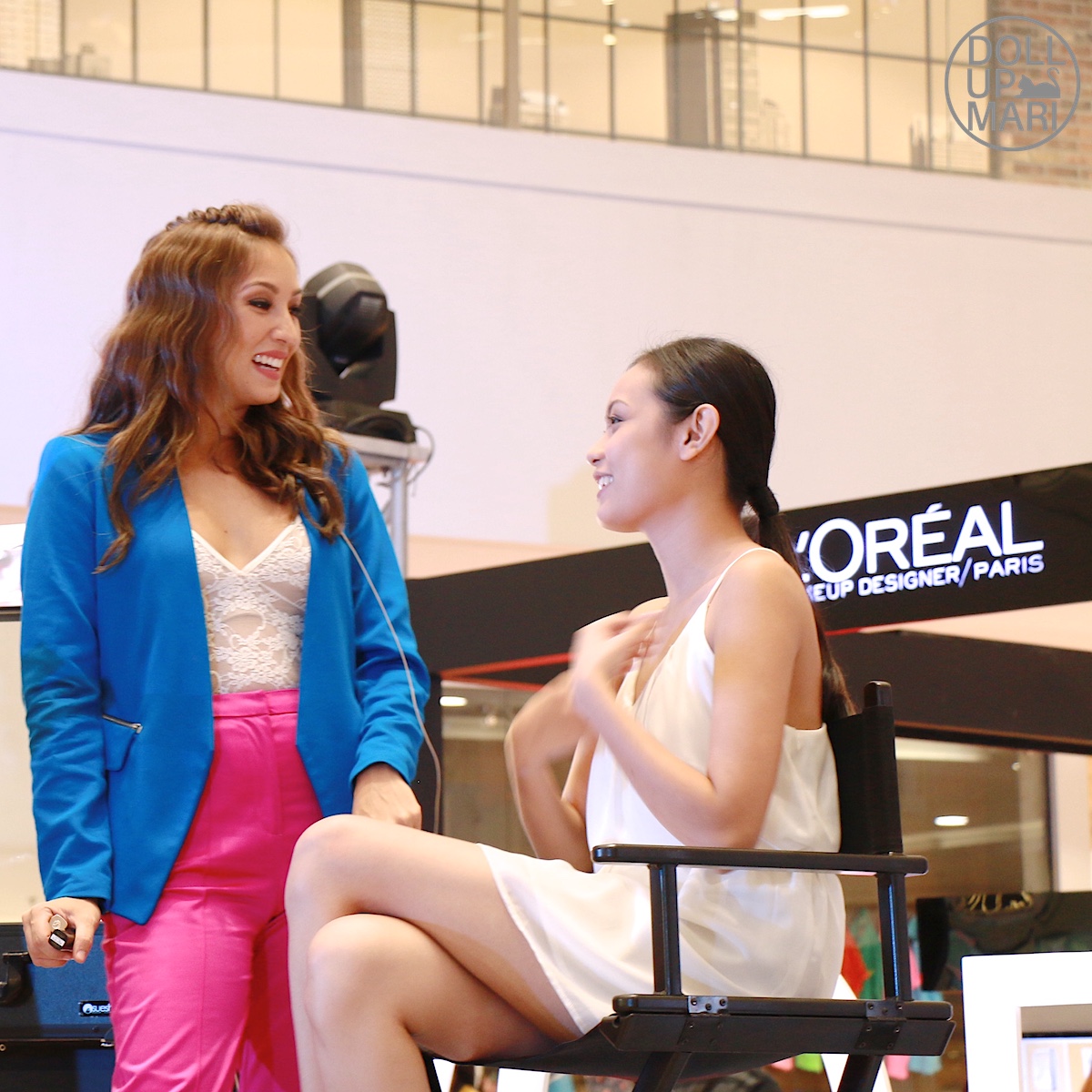 Ivanna is a very, very lucky girl. How many girls will actually get their makeup done by Solenn Heussaff? And for the world to see for that matter?
I told Ivanna (the model) that her family should already be preparing the lechon because it's not everyday one's daughter becomes Solenn's doll. If I were in her shoes, my family would surely be calling all our relatives for a major major party hahahaha.
And as for why all this has happened, well let's do a recap. For one, Solenn is the current Pinay L'Oréal makeup designer. Being the Makeup Designer shows that she is a makeup expert in her own light. She went to makeup school in France and has professional makeup knowhow. Her job is to not just sit down and have someone doll her up, her job encompasses that. She is meant to be the Philippine definition of a smart, sophisticated influencer and trendsetter in makeup trends. Have you ever seen an endorser do her makeup tutorials? Well, before Solenn, you probably haven't.
Such is the importance of her first ever live workshop/makeup tutorial for L'Oréal Paris that she really took the time to share her pearls of wisdom in makeup.
For this event, she shared her tips for every aspect of makeup from foundation to lipstick.
For concealer, she advised people to select at most a shade lighter by half a point from the person's under eye area because when it's too light, it doesn't look good. She used the L'Oréal True Match concealer in tube and stick form throughout the day. When it comes to the tubed one, she recommends not just using it on the under eye area but also dabbing some on the sides of the nose for a more natural concealer look.
And yes by Makeup Designer this is what I mean. She was in on point killer heels, with an on point outfit, and a sexy yet tasteful top. I have yet to see a real makeup artist be able to survive a makeup gig with heels like this.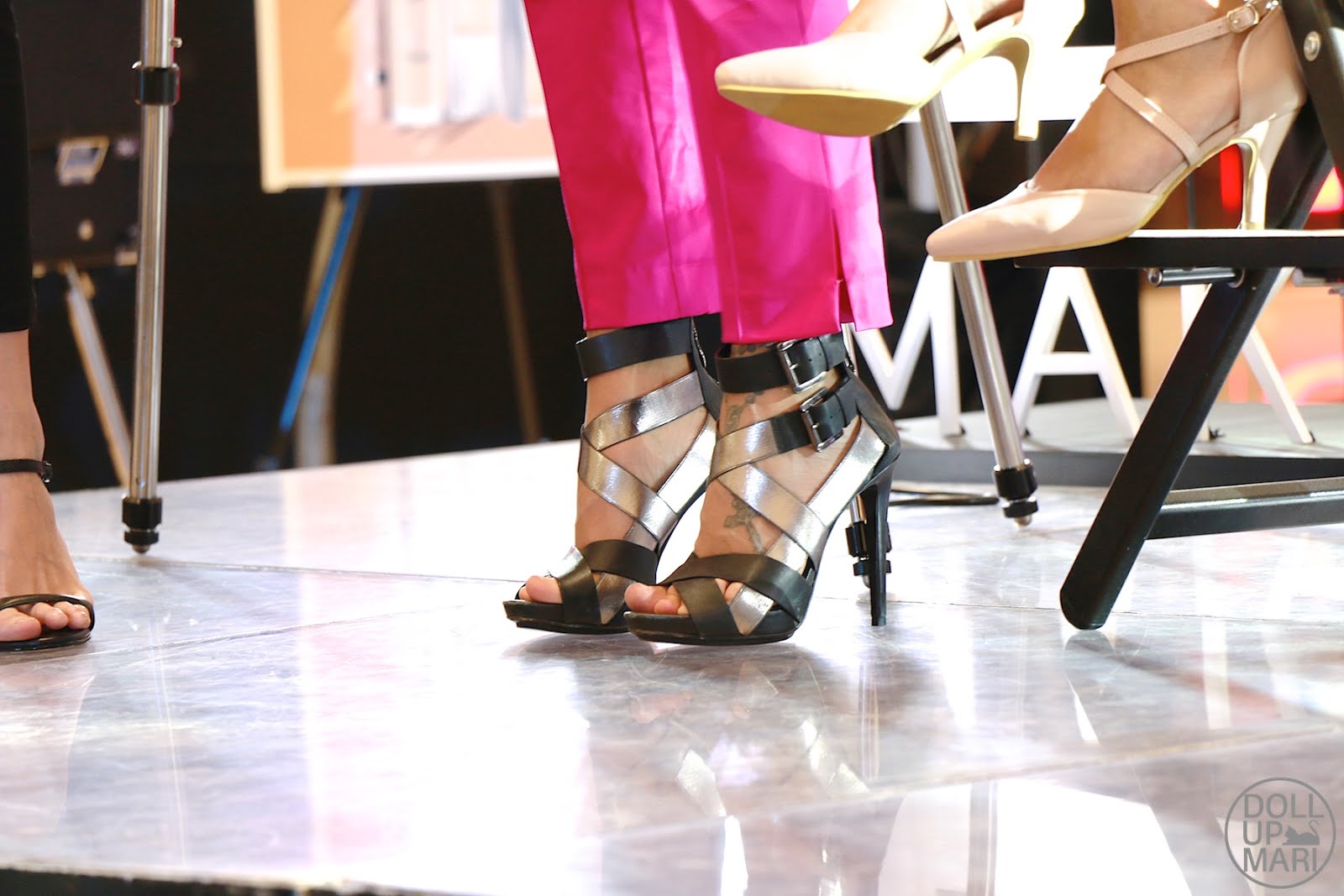 When it comes to powder, she speaks of her golden wet-dry rule. Any wet makeup item applied should be set by a dry product. And it's not just for base makeup. If your eyeliner is very wet, then it is apt to set it with something dry and black as well.
When it comes to the actual application, she personally prefers to use the sponge included in the L'Oréal True Match Pressed Powder as it helps to make for an even application. She also advises to use the sponge in a dabbing and not in a dragging motion as doing the latter may drag the freshly applied concealer and/or foundation.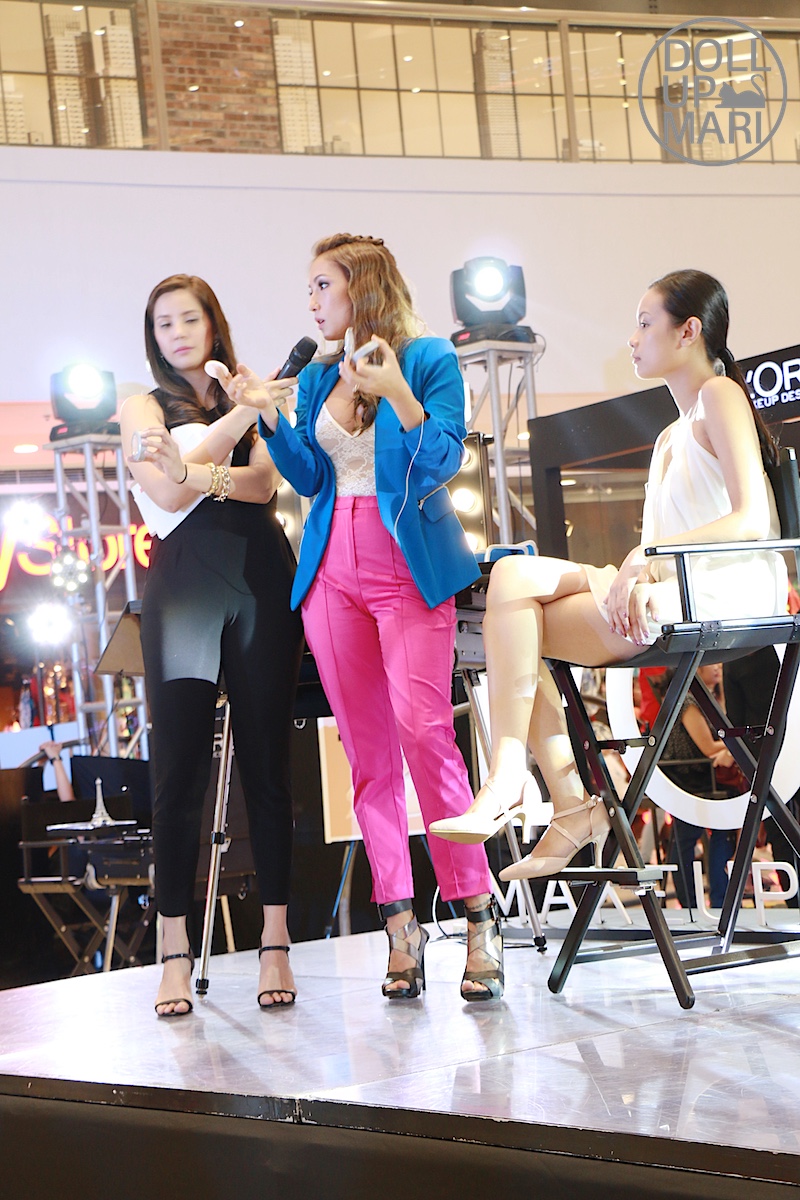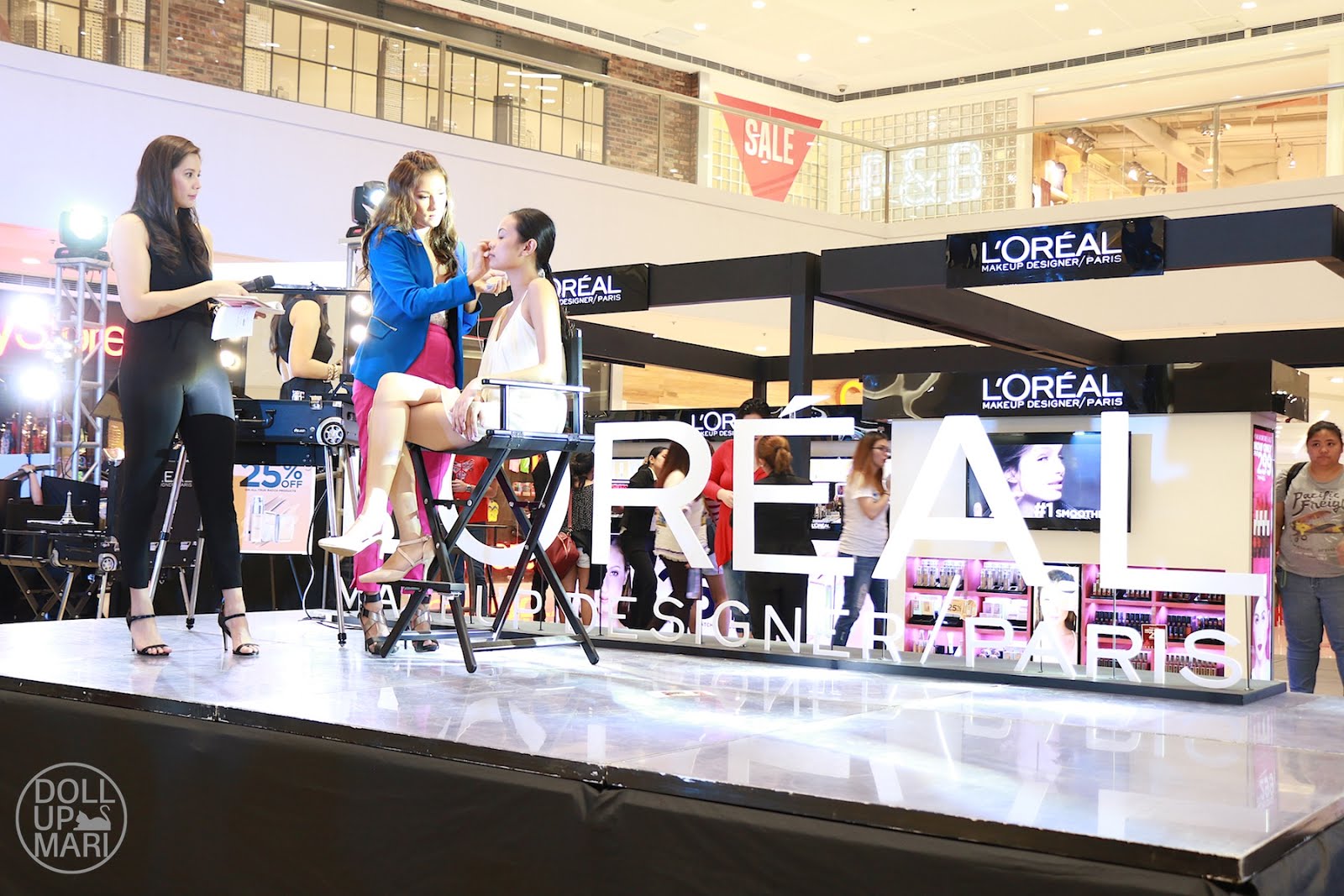 Here is Solenn with her full concentration as she is blending the eyeshadow on Ivanna. She is using L'Oréal La Palette Nude here. She also shared that when she was in makeup school in France they were using a lot of L'Oréal makeup because of the lightweight look and feel to the products. Parisian women don't like their makeup too heavy, and L'Oréal Paris understands them. This is why she is taking her time to make sure that the eyeshadow is blended and well defined and natural looking on Ivanna.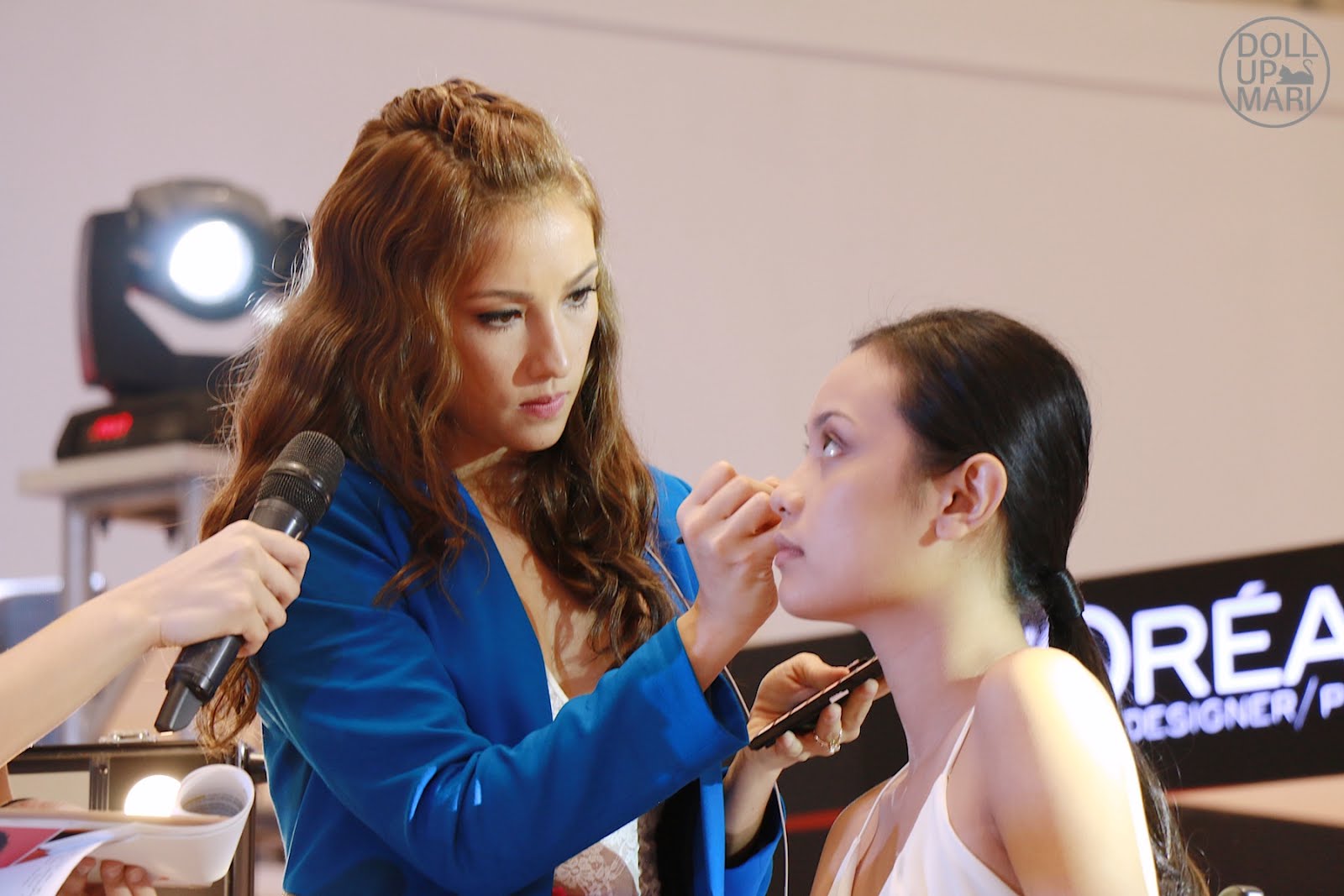 For eyebrows, she shared that she has the two shades of the L'Oréal Brow Artist Sculpt at home and plays with the two shades for her needs. She personally doesn't like to do thick brows although she acknowledges that that's the trend right now.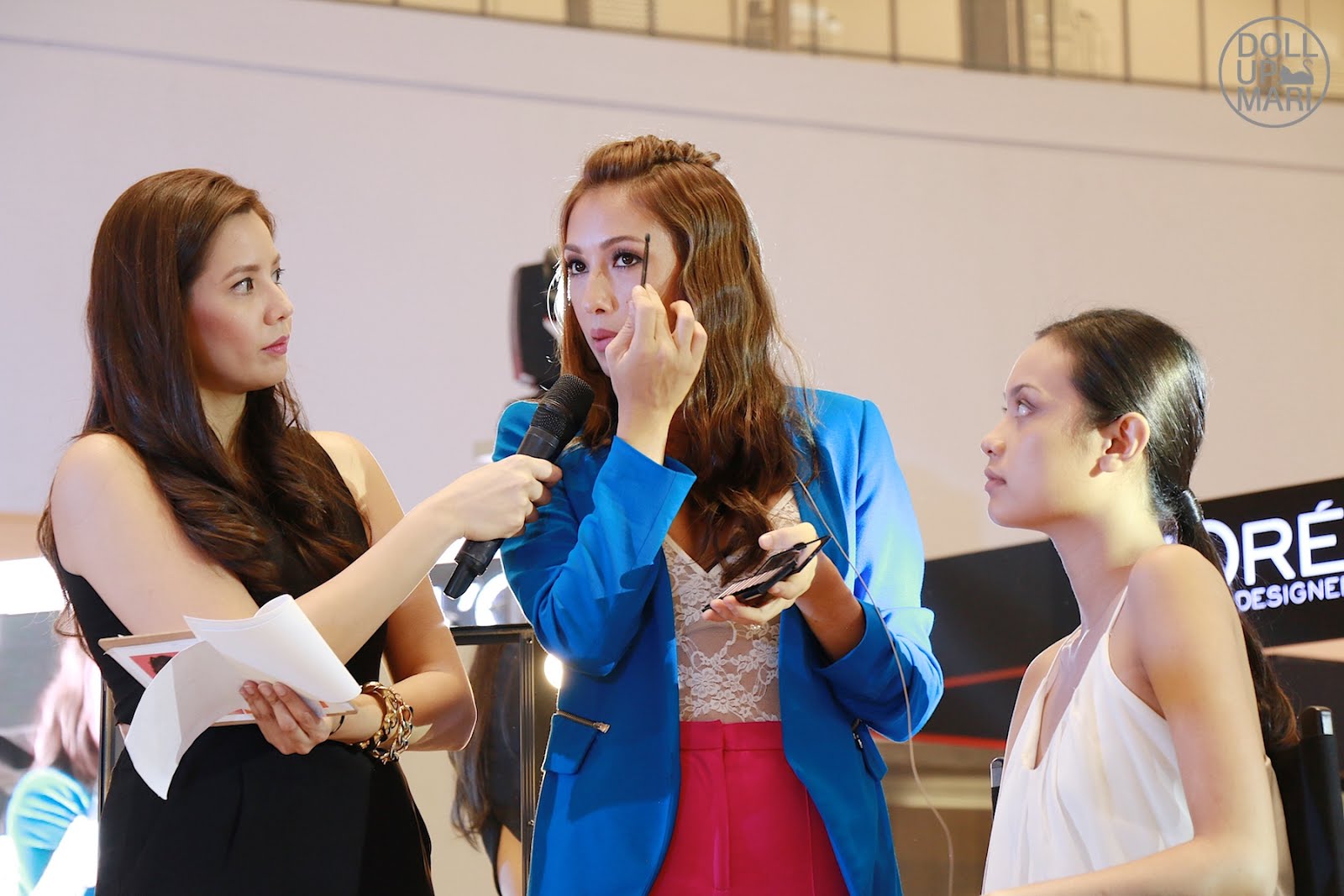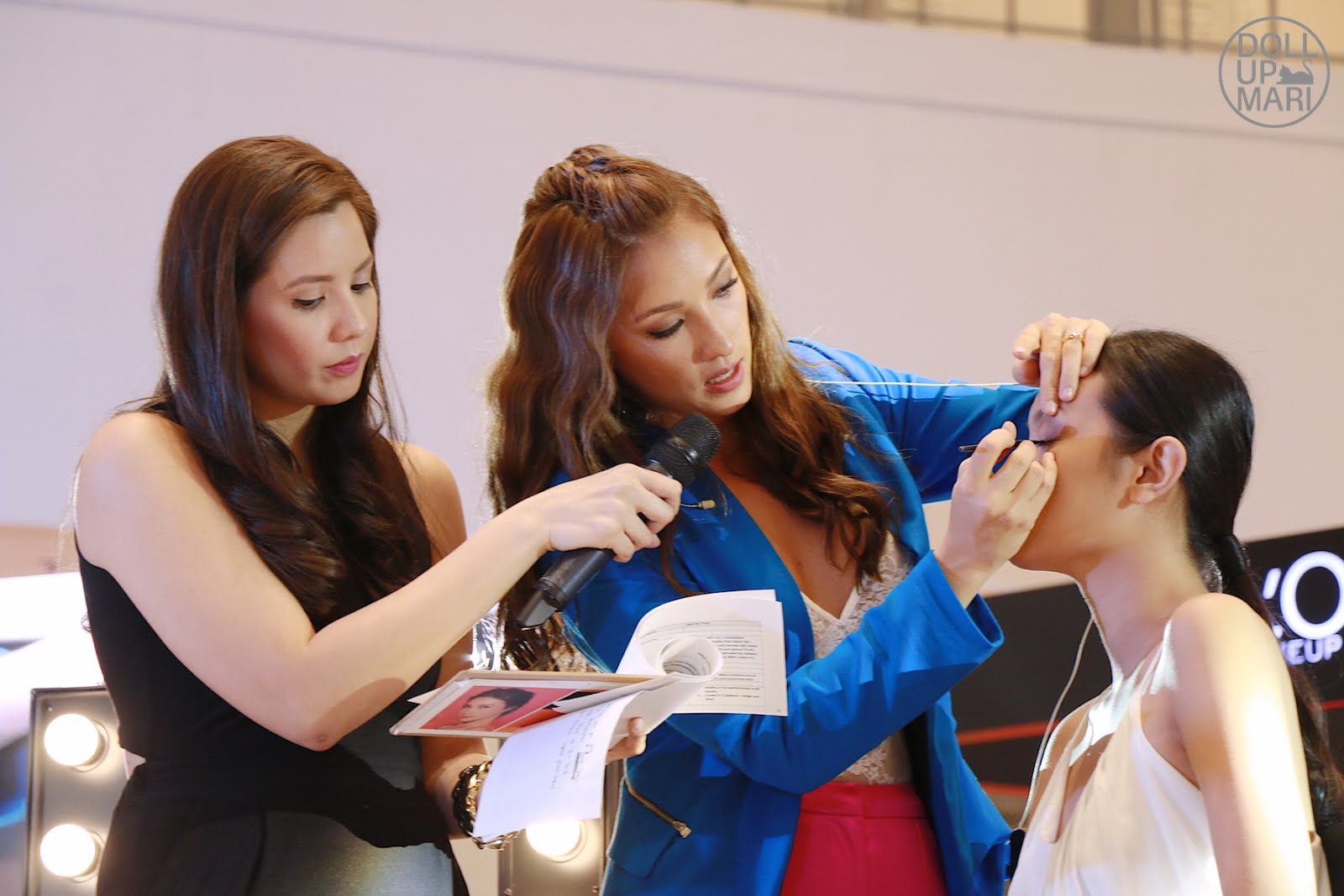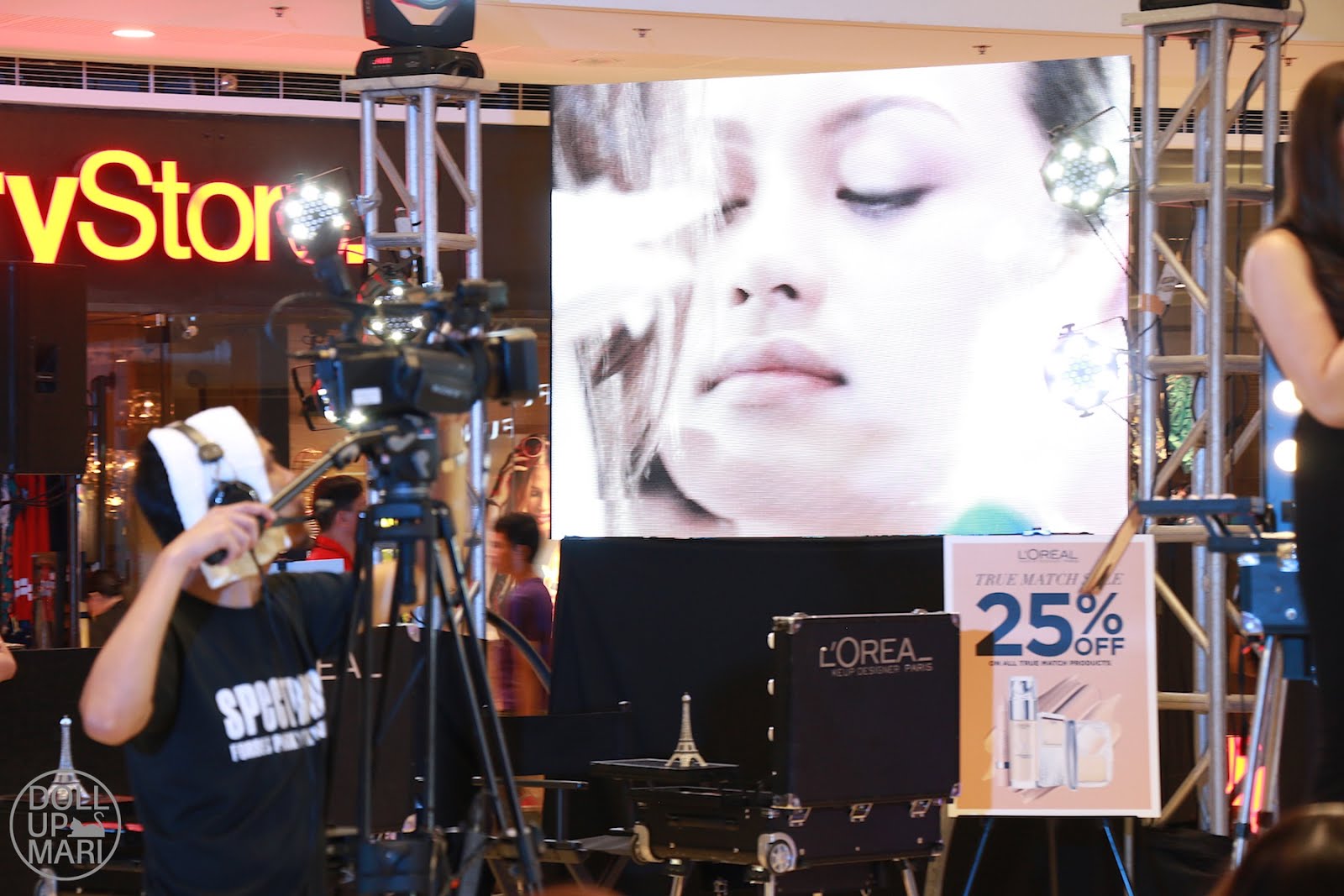 For blush, she used two L'Oréal True Match blush shades. She had so much blush wisdom! She shared that she personally uses both a pink and orange blush at a time because the orange blush will make the pink pop out better. She also said that the right blush shade for someone is the shade of the natural redness that a person will get when exercising. This can also be determined by pinching the cheeks several times. Blush application should also emulate one's post exercise flush, so that the overall look is natural.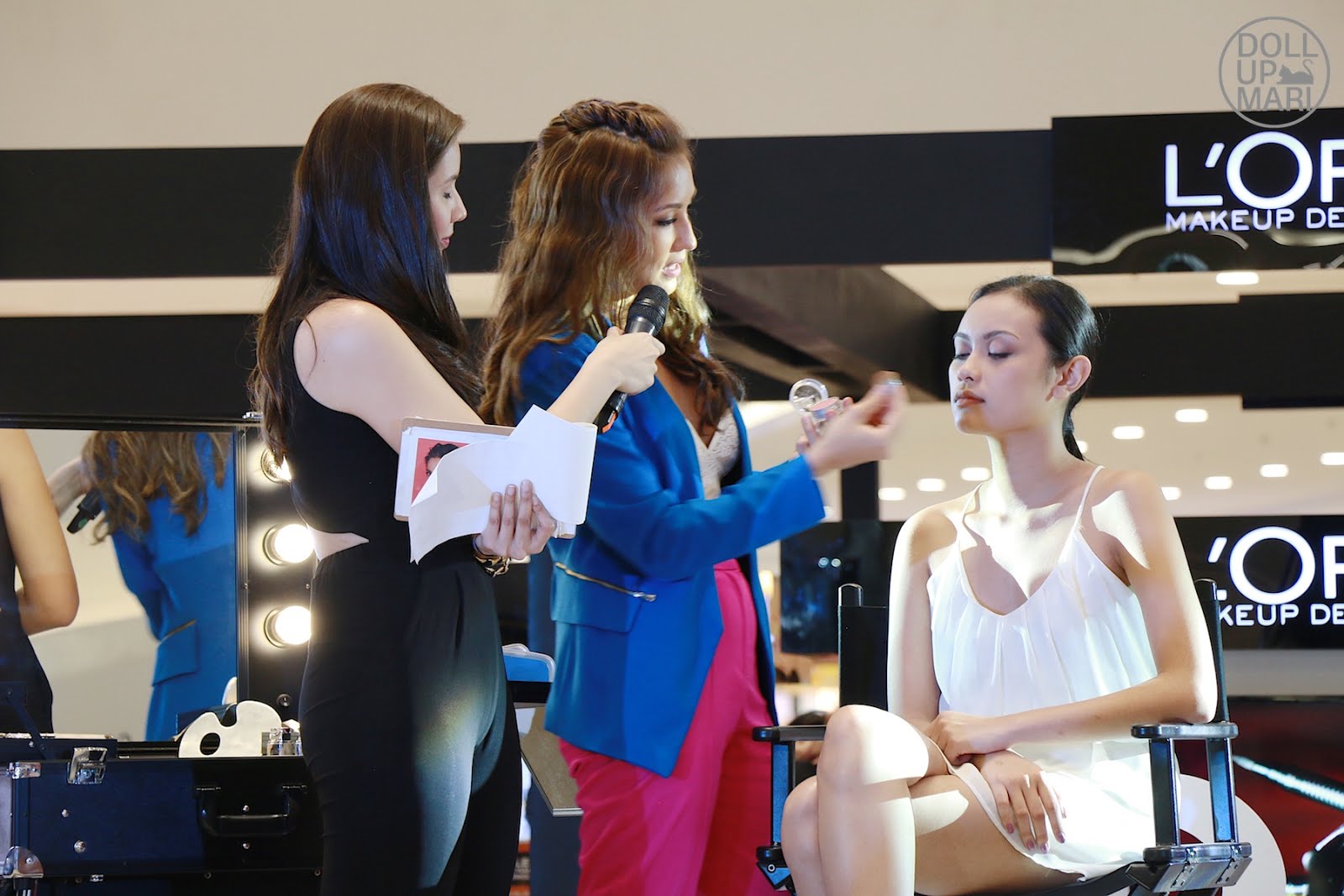 If you are crushing on Ivanna's lip shade, that's Nymphea, or Eva's Pink. I have heard that this shade is doing well as it's the ultimate morena everyday lippie. It even helps that it's on sale for national lipstick month!
Solenn still did a lot of things as she turned Ivanna's look from a day look to a night look, but the basic tenets of makeup stuck. Dry over wet, eyeshadow blending, and the goal of a weightless feel to beauty.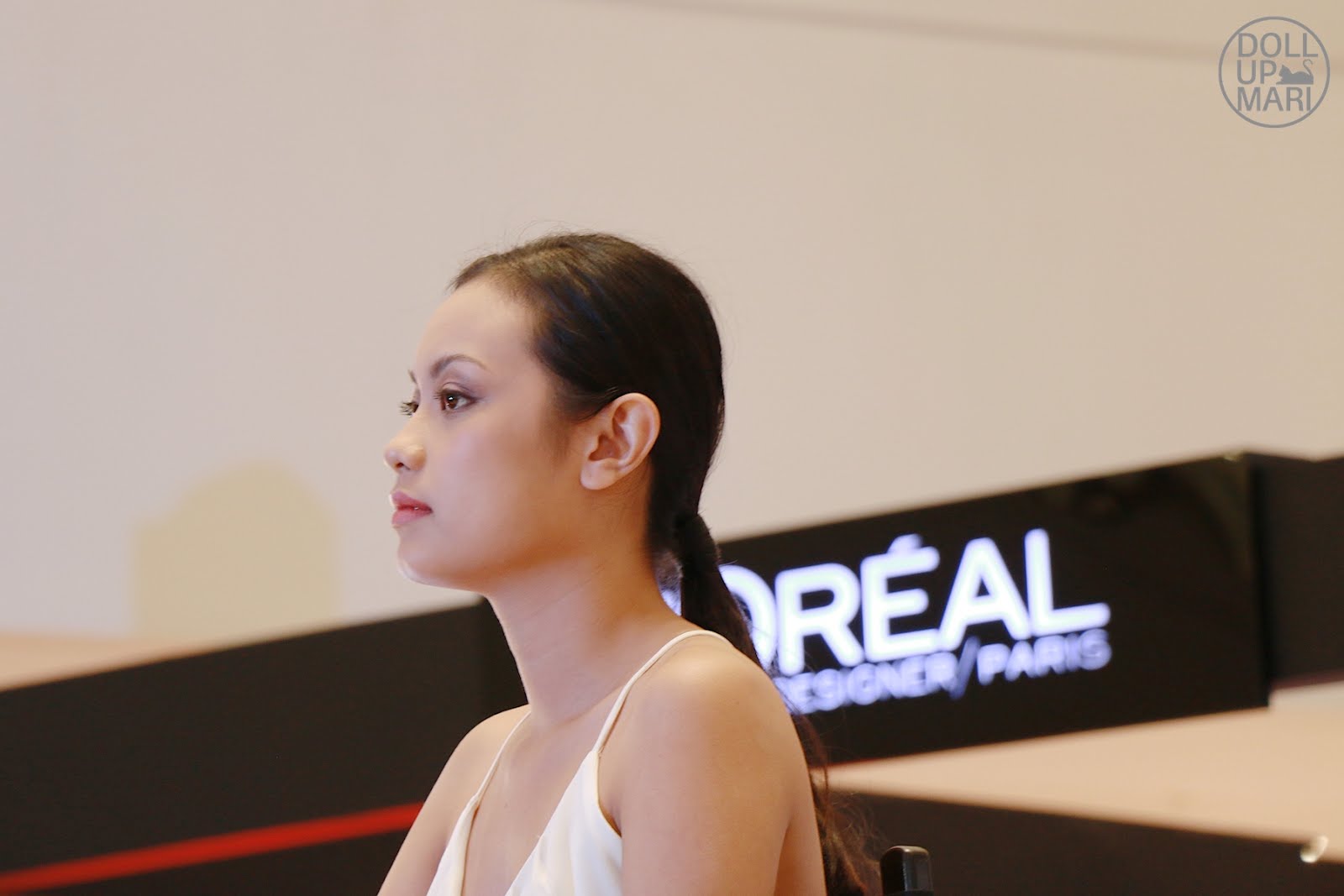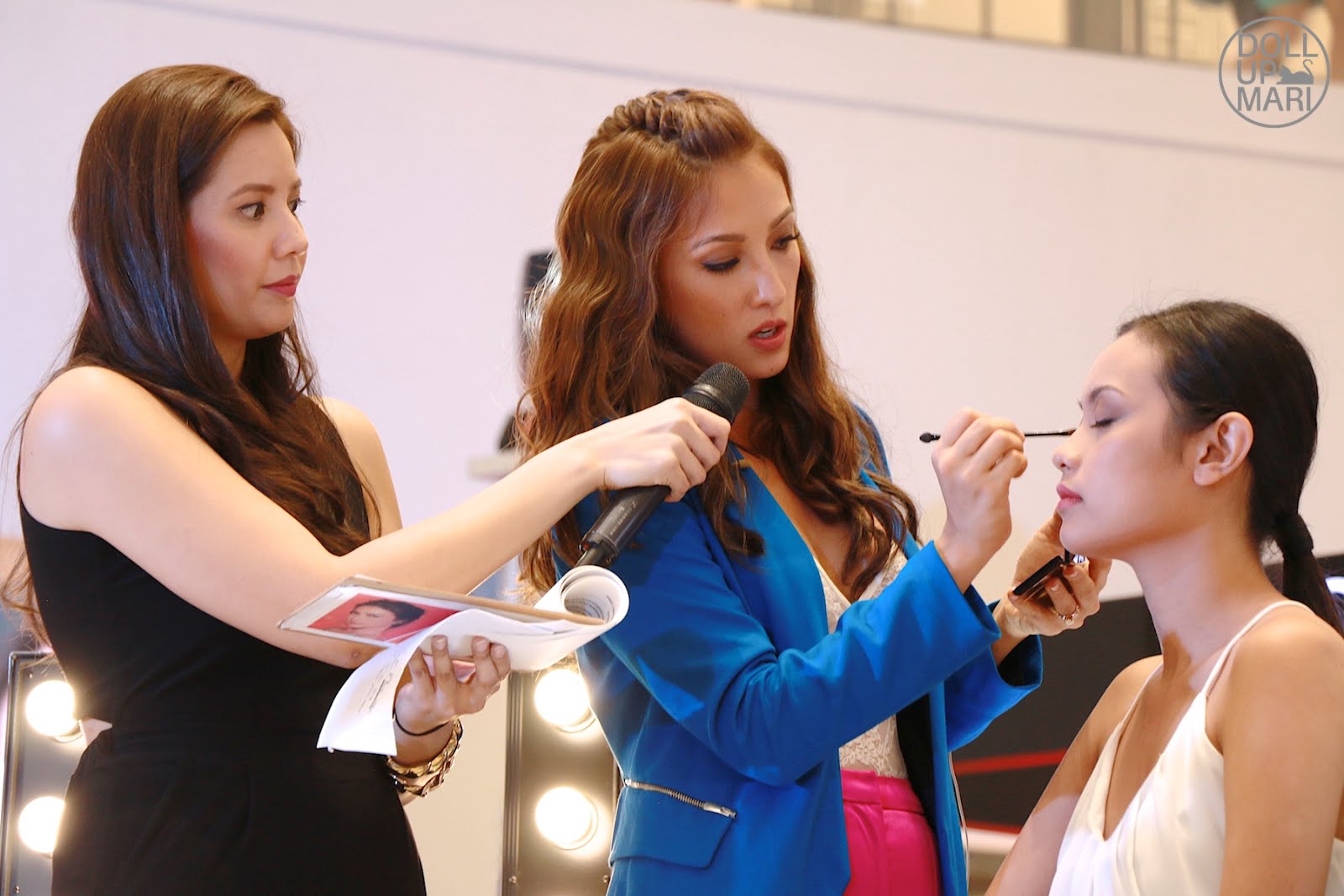 This is Ivanna's night look, as done by Solenn. Everything's on fleek!!! The host actually did ask Solenn if she'd do makeup for others, and Solenn's answer is that she does bridal makeup, but only for people who are close to her, and makeup for relatives on special occasions. I wish we were close ahuhuhu.

And well, since this is the Great L'Oréal makeover, there were three major stations set up! They had this skincare consultation setup and had great discounts on RevitaLift's range.

I am in awe with how pretty this booth is. It must have been so hard to bring these glass panels in.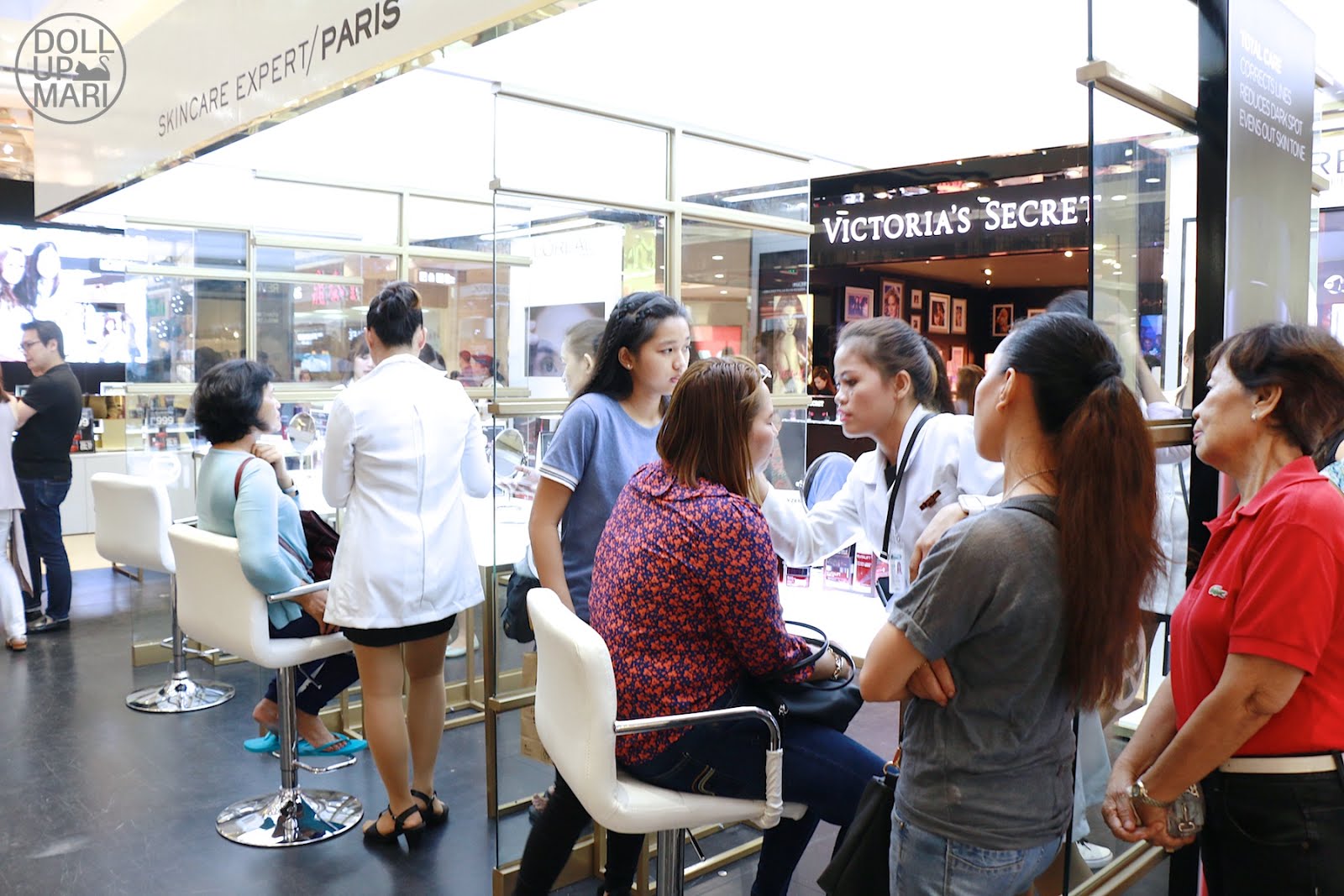 Here's everyone all hyped up for Solenn's meet and greet!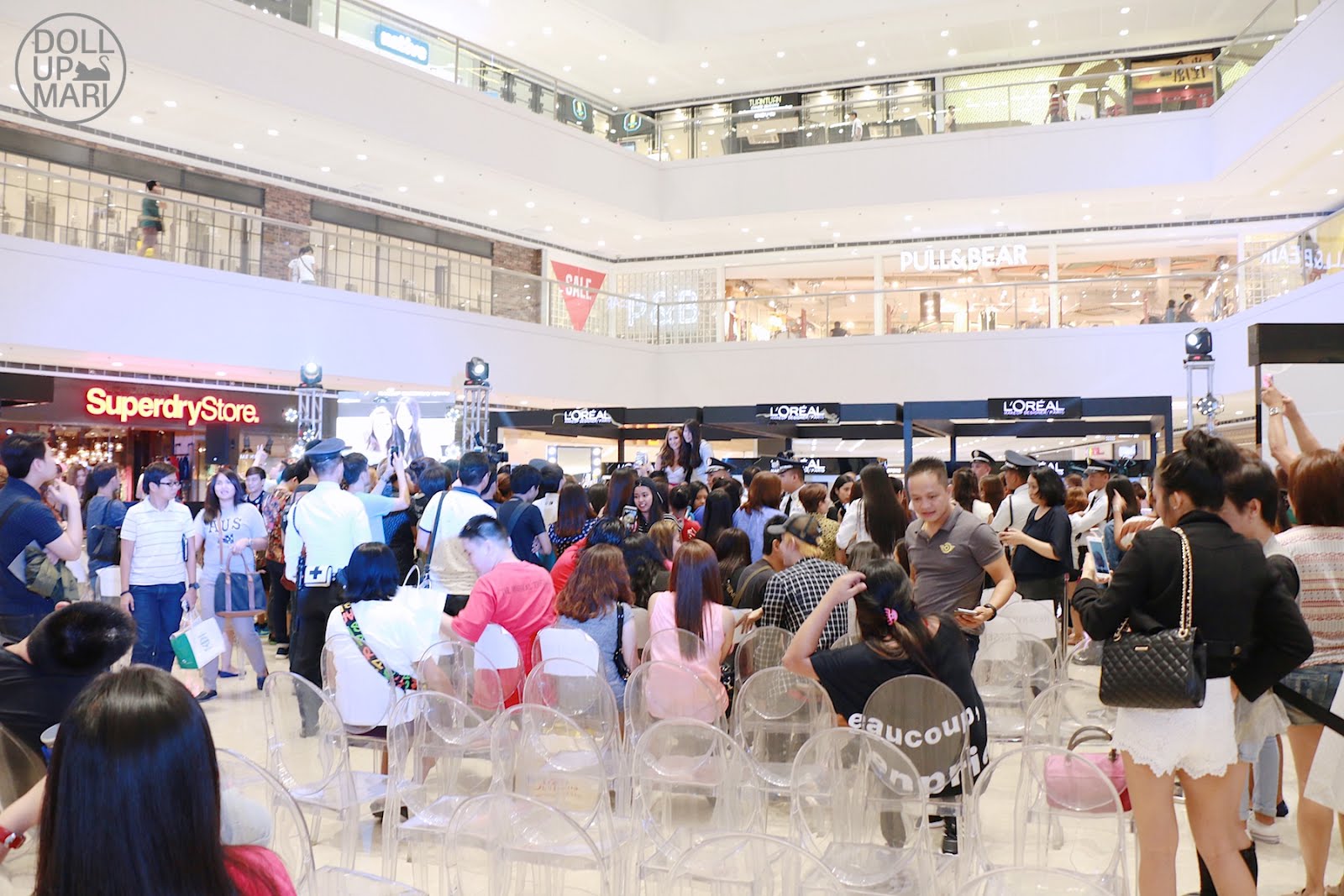 The second major station is the haircolor station. They provided free hair color application for those who purchased L'Oréal Excellence Creme.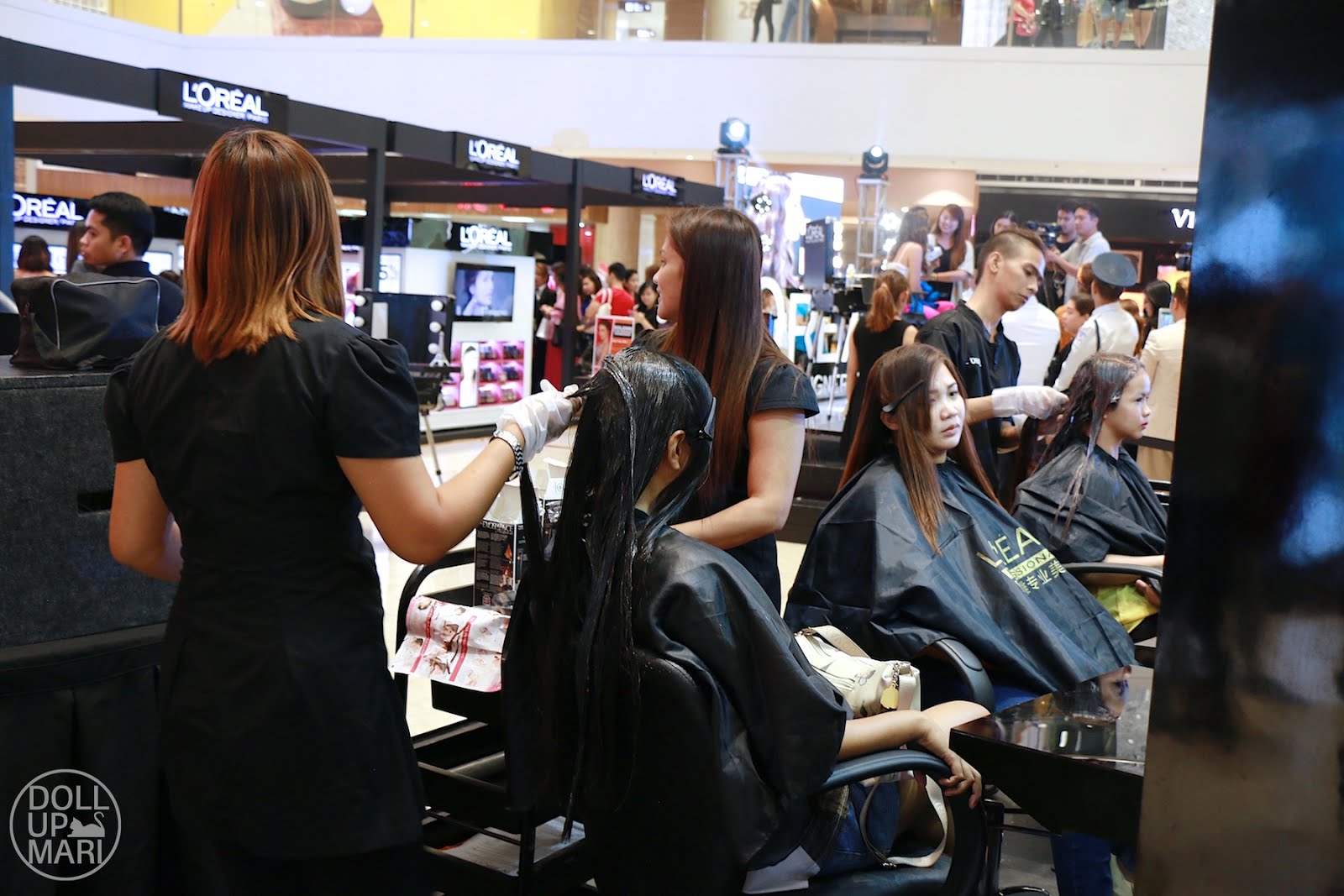 And of course, they also had a L'Oréal Makeup Designer booth! To say everyone went crazy over the makeup is an understatement.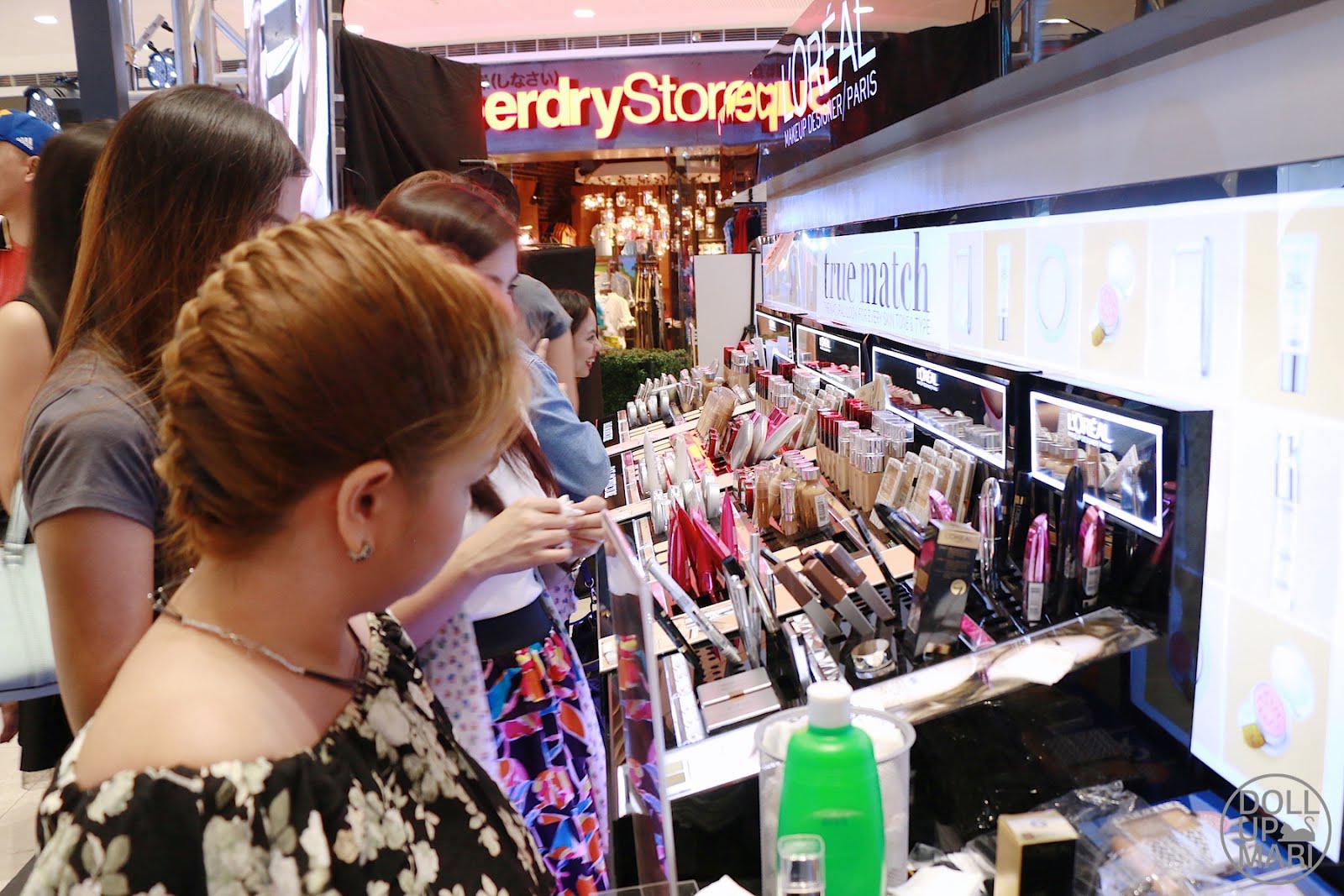 Weeee! Till the next Great L'oréal Makeover!!!
Top Beauty Blogger, Vlogger, and YouTuber from Manila, Philippines