Yasssss! New goodies from Silkygirl!!!
I'm always excited to see what's new from Silkygirl as the items are affordable, the products work well in the hot weather, and the color schemes work well on Southeast Asian skintones. ICYMI, they now have an
IG account
so it'll be easy to keep updated on their new releases. To add, if you're having a hard time finding the products, they have a
store locator page
in their website so you can find the nearest store selling Silkygirl.

First off, Silkygirl No Sebum Mineral Powder (Php299) is already in the Philippines!!! If you're a fan, too, of Sunnydahye, you may have seen her endorsement posters for this product for Silkygirl Indonesia. I'm so excited to try this and see how this fares with the Philippine heat!
At Php299, this is not the cheapest entry into the market, but this is 5g while some cheaper brands are at 3g. It helps to pay attention to the little details ahihi…
For those who are into the snatched Instagram looks that are popular these days, Silkygirl now has contour+highlight sticks. Their Photo Sharp Contour and Highlight Sticks (Php475). This comes in Natural Light and Natural Medium. I've generally been more comfortable using powder contour and highlight, but I am seeing more and more people shifting back to cream products, so it's no wonder they made this.
For those with eternal panda eyes like me, they just released Silkygirl Quick Fix Care Concealer (Php329). This also comes in Natural Light and Natural Medium. Both shades lean towards a pinkish beige, so for those who (like me) need salmon based concealers, this will work wonders. For those who are looking for yellow undertones, this might not be the concealer range for you.
They now also brought in the makeup removers! There's this Pure Fresh All-In-One Gel Makeup Remover (Php189 for 150mL). This is a very interesting product for me as it's its own kind. This is not a micellar water, not a cleansing oil, not a cleansing balm, not a cleansing milk, not a cold cream either. It has an oil free formulation. It can be rinsed off or not rinsed off, which makes it all the more interesting to me. It also has a lovely sparkling lime fragrance.
For those who are looking for a cleansing milk that's affordable, there's Silkygirl Hydra Clean Makeup Remover (Php159). This has a very very mild fragrance, so for those who are not fond of strongly scented makeup removers, you will like this. This is a water based emulsion that has mineral oil in it, so you can also expect this to work well to melt away eye makeup products. This needs to be rinsed off, so this is not designed to work like micellar water.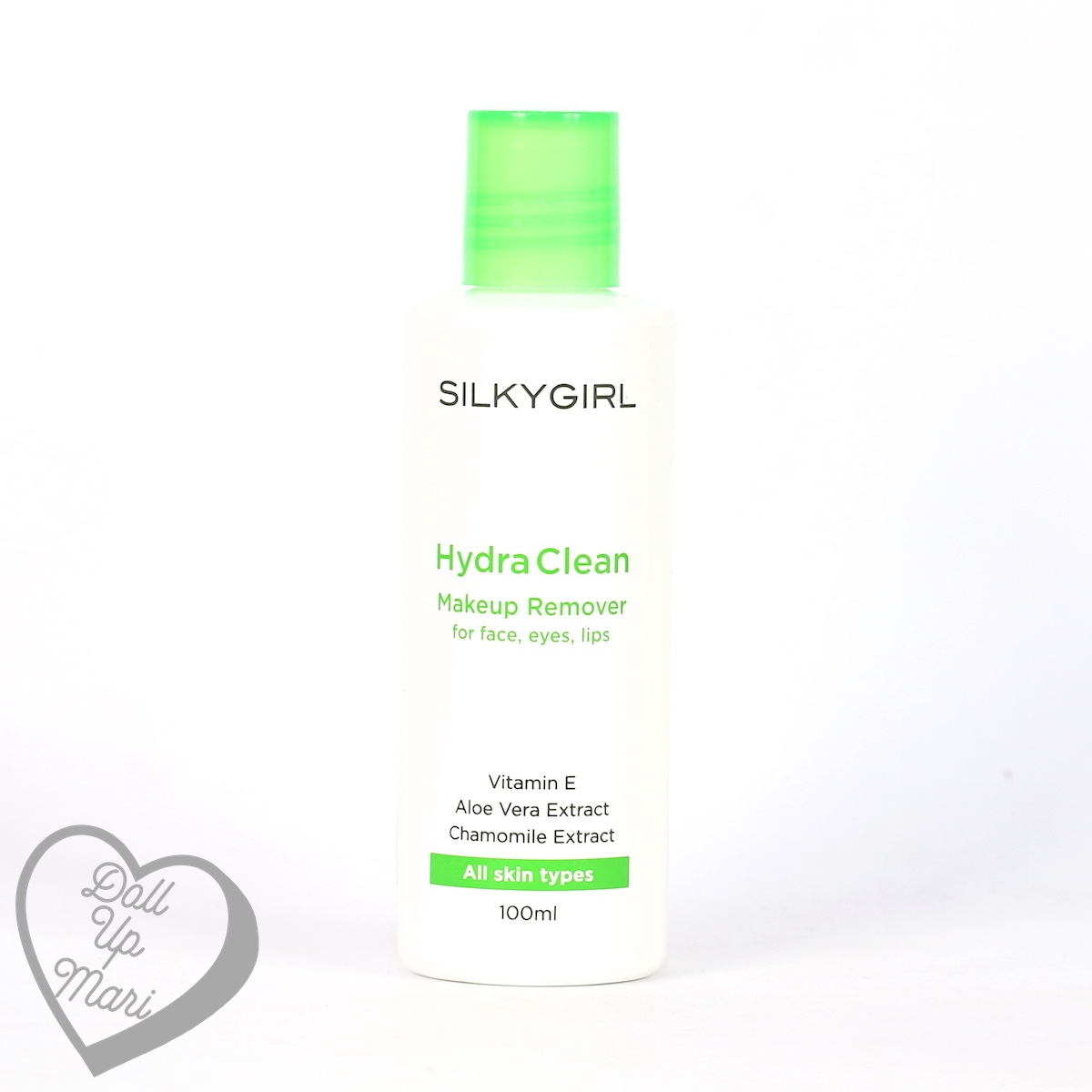 Silkygirl has already had BB Cushions for some time, but apparently they have refills now! It makes so much sense because I have found myself having an accumulation of cushion cartridges (when I use up cushions with no refill options), which I think isn't efficient. Their Magic BB Cushion is Php675, but I have no word on how much the refills cost.
I am also overjoyed that they now brought in their eyeshadow palettes!!! When we would go to Singapore before, I would always be so interested over the color schemes of Silkygirl eyeshadow palettes.
Their Truly Nude Eyeshadow Palettes (Php395) are sooo pretty. The shades are all apt for everyday looks. The palettes are slightly bigger than credit cards, so these are really compact and easy to bring around. They were able to squeeze in applicators, but these don't come with mirrors.
This palette is the Earthy palette.
While this is the Sandy palette.
And then this is the Blossom palette.
Interestingly, they have a new kind of packaging employed in their OMG! Silkygirl Powder Matte lipsticks (Php350 each). The shades are Blossom, Mocha, Mulberry, Maroon, and Rosewood. I can't wait to swatch and review these!
They also expanded their Matte Junkie Lip Cream (Php299 each) range! They added in Artsy, Touge, Terracotta, and Cupid.
I will also be exploring their mascaras! I didn't know that they already brought in mascaras and eyeliners. I thought they focused mainly on face and lip products. From left to right is their Lash Prism Waterproof Mascara (Php249), Eye Opener Waterproof Mascara (Php199), Big Eye Collagen Waterproof Mascara (Php299).
They were also so thoughtful so as to send brow iners and eye liners! These are their Perfect Brow Liner & Powder (Php299 each) and Perfect Stay 20HR Eyeliner (Php119 each). I'm also so excited to be trying these out.
So excited for all these new releases from Silkygirl Philippines! Be sure to check these out in leading LCC Department Stores and Robinsons stores (department stores and supermarkets) nationwide.
Doll Up Mari: Top Beauty and Female Lifestyle Blogger Manila, Philippines