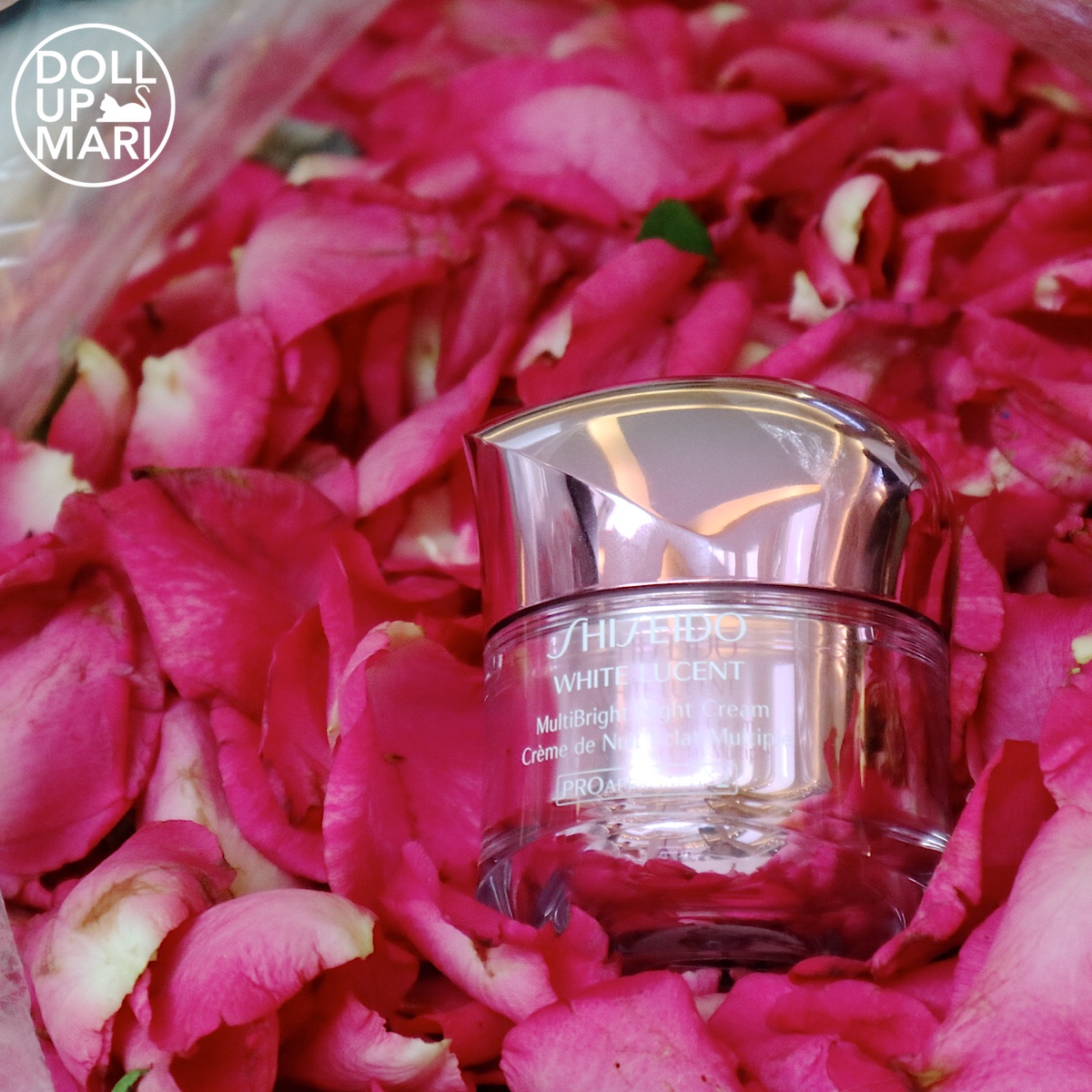 A few weeks back, Sample Room invited us (us as in the Beauty Insiders) to attend Shiseido's International Beauty Fair.
This is the first time mom has come with me to an event! Since this was a consumer event and since she had errands in Megamall, I thought this would be the perfect opportunity to show her how events work. At the same time, this is a special Beauty Fair for mothers so it was in alignment with the event's objectives for her to be there. Normally, when we get invited to events, it means only the blogger is invited not unless it is clearly specified that the blogger can tag someone along. So this is why this is mom's first time to come with me.
And while there's that, mama's also super busy about so many things all the time. The Shiseido campaign of paying homage to mothers with beauty products that can do everything (just like mothers) is apt, especially to her, and especially to most modern women in this epoch.
The Megamall Atrium was turned into an oasis of beauty and relaxation for this special event.
Since it's somehow become tradition (I can think of at least 2 other blog posts where I did this), this is Genzel doing her thing. I have snapped photos of her in candid moments like these for several other posts already, so I told her "Hey let's make this a ritual hahaha."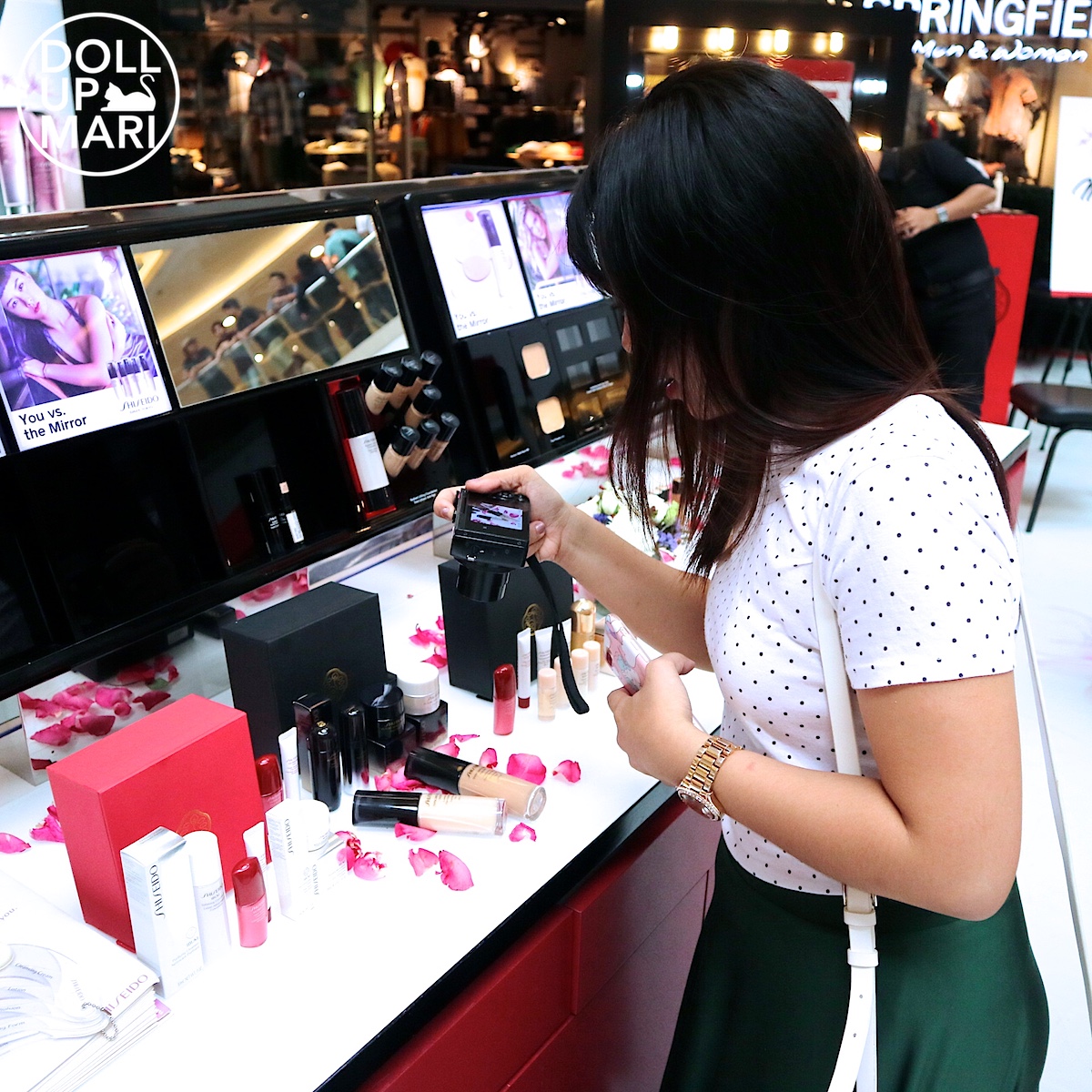 There was no shortage of free facials and hand massages for moms during the event.
And there were plenty of makeovers, too!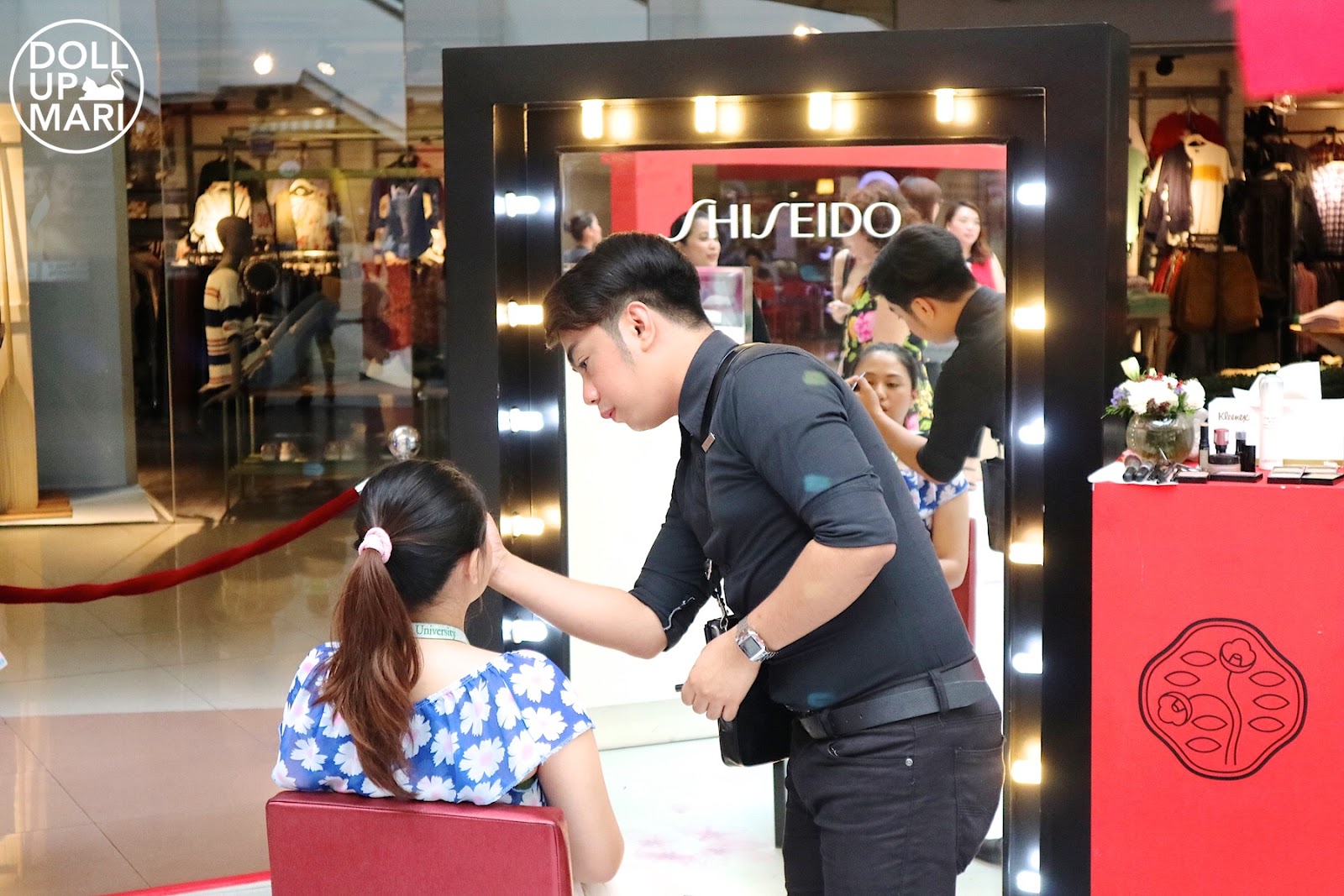 And wow, a souvenir photo for the first time mom was able to come with me to an event!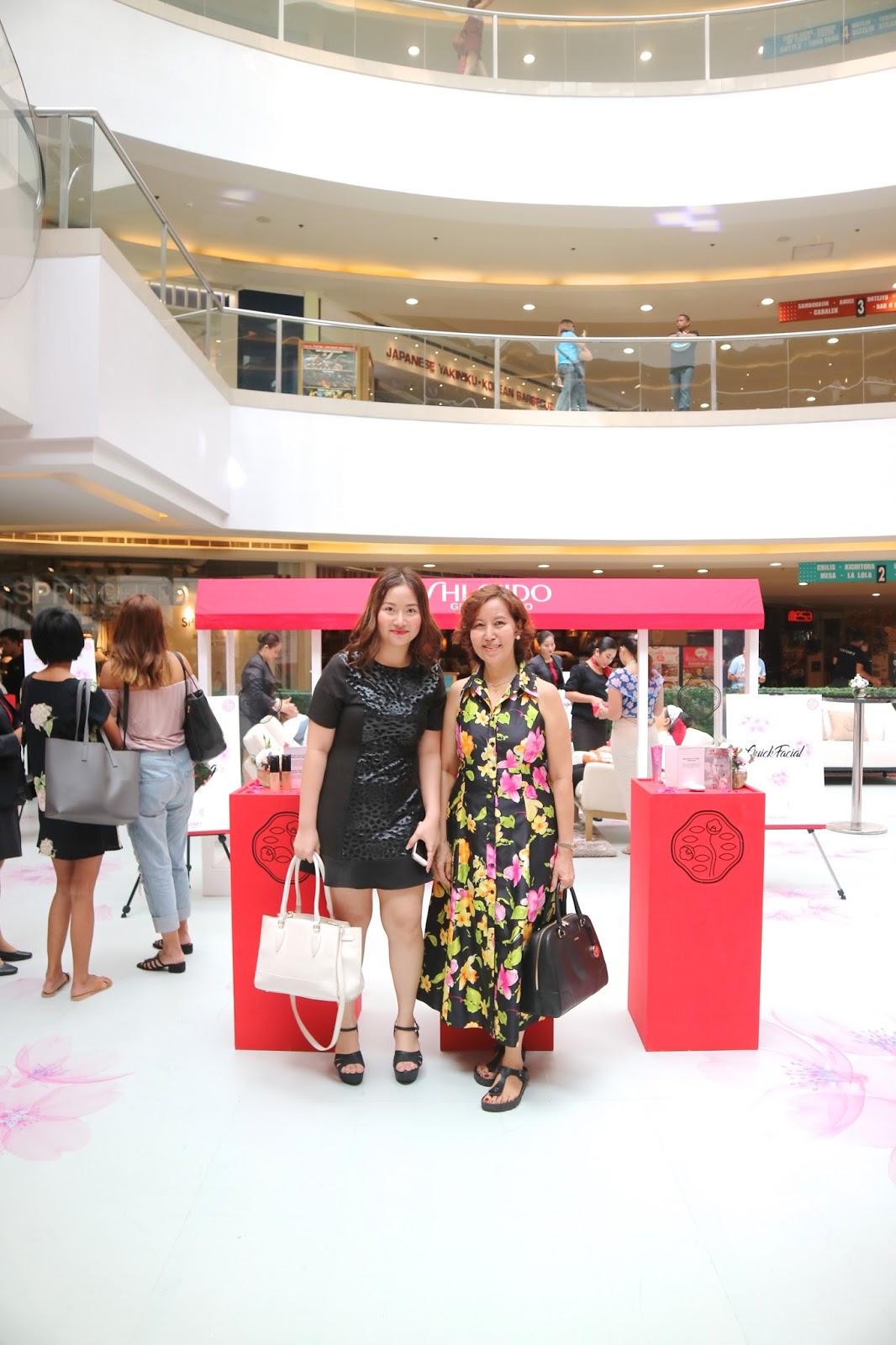 The makeup workshop featured golden tones on the eyes. Shiseido makeup artists often like to explore plums and golds for eyeshadow looks because they want to show that when these color families are used the right way, they can bring out the beauty in a person. People are always fixated on buying and using just neutral and matte brown eyeshadows, not really realizing that brown is not only the color family that can look flattering on a woman for everyday looks.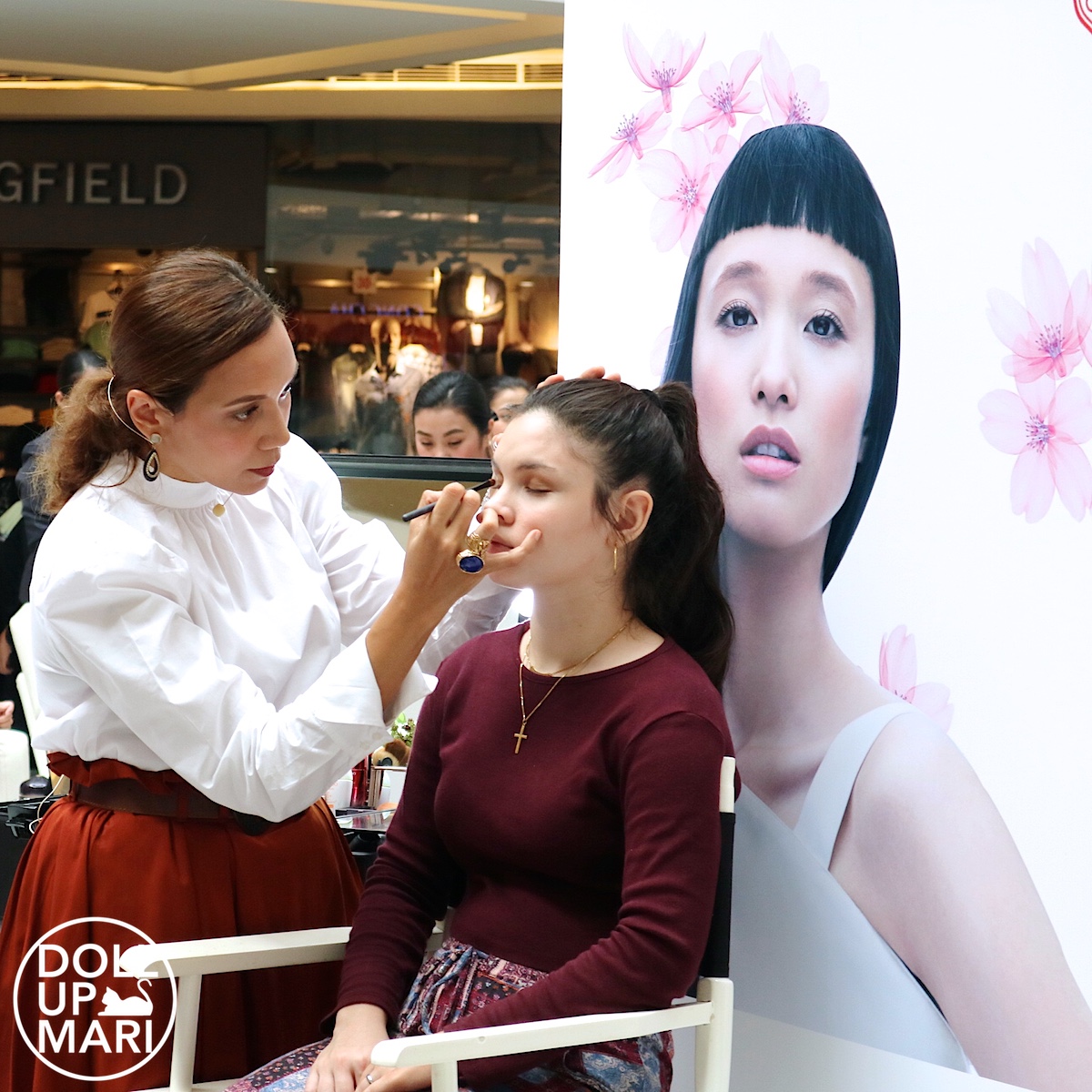 Shiseido is also all about fresh skin, which is why they are very proud of their Synchro Skin foundation. Their goal is to create a base makeup look that looks fresh, glowing, but not mask like. While Pinoys are somehow smitten with foundations too thick that they have a mask effect, Shiseido is all about giving a polished look still with the feel of real skin.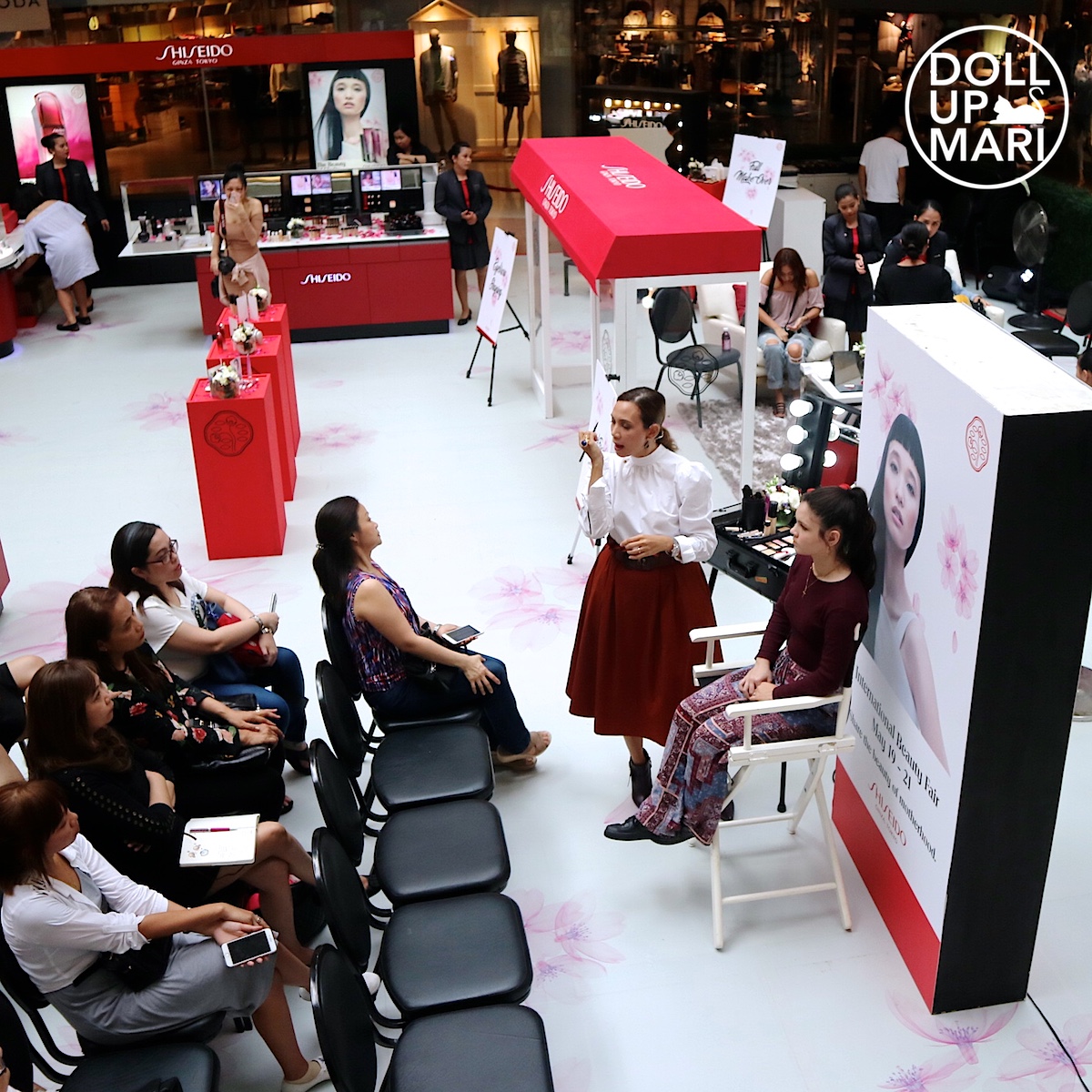 Here's our makeup artist and her model after the look. Shiseido artists like to make looks that are not overdone. I know IG is all about crazy eyeliner, crazy eyeshadow, and of course crazily drawn eyebrows. But Shiseido is not really following trends. It doesn't have to. It will not have survived over 150 years if all it did was to try and survive through each beauty trend to come its way. It has stayed put for all these years as a hallmark of timeless beauty because it continues to innovate with products that are classic but still with a relevance to today's modern society.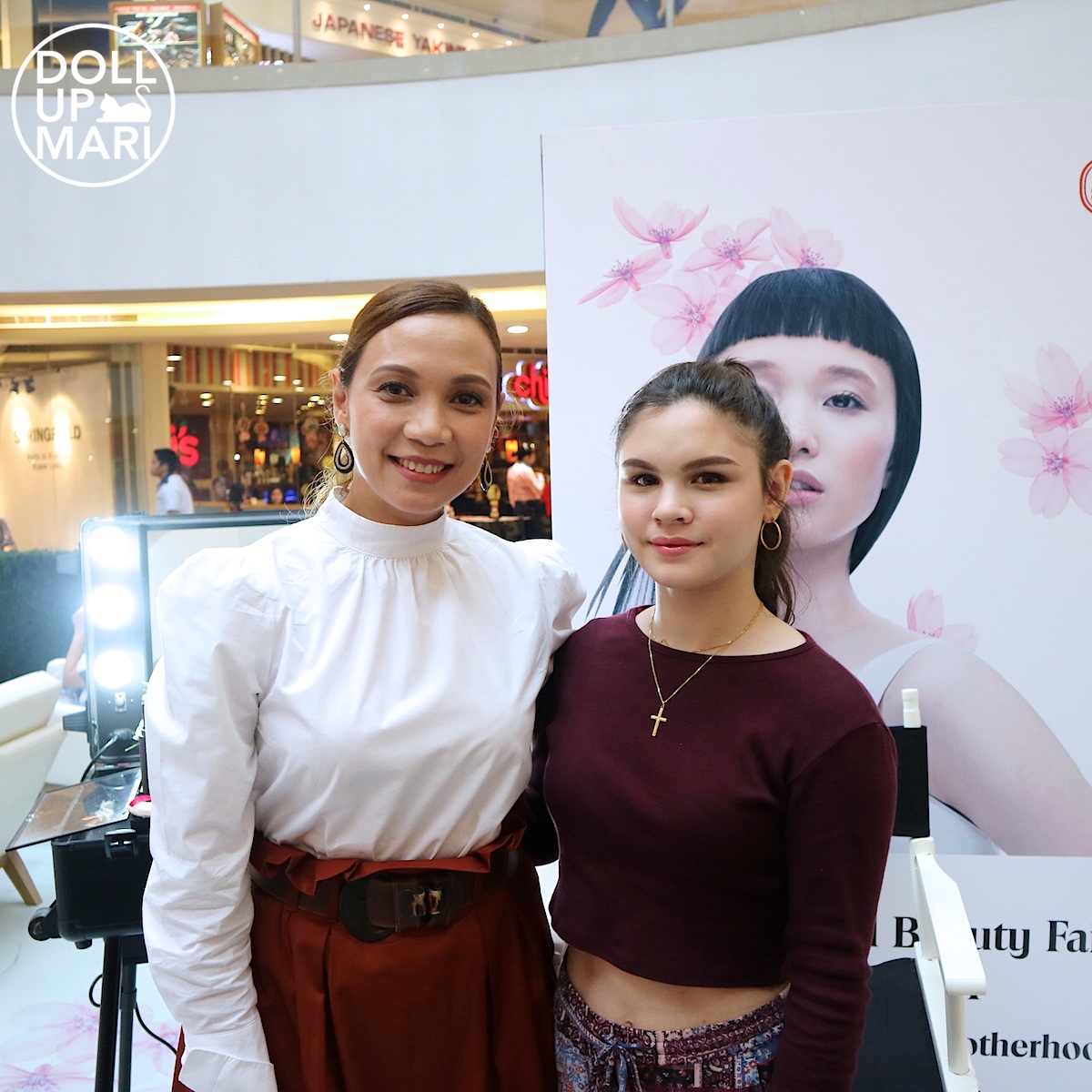 Up close it looks so fresh! I was honestly inspired to try golden tones again because personally, I hate gold eyeshadows on me the most. I somehow just can't make it work. But seeing how well it worked on the model made me want to try it again.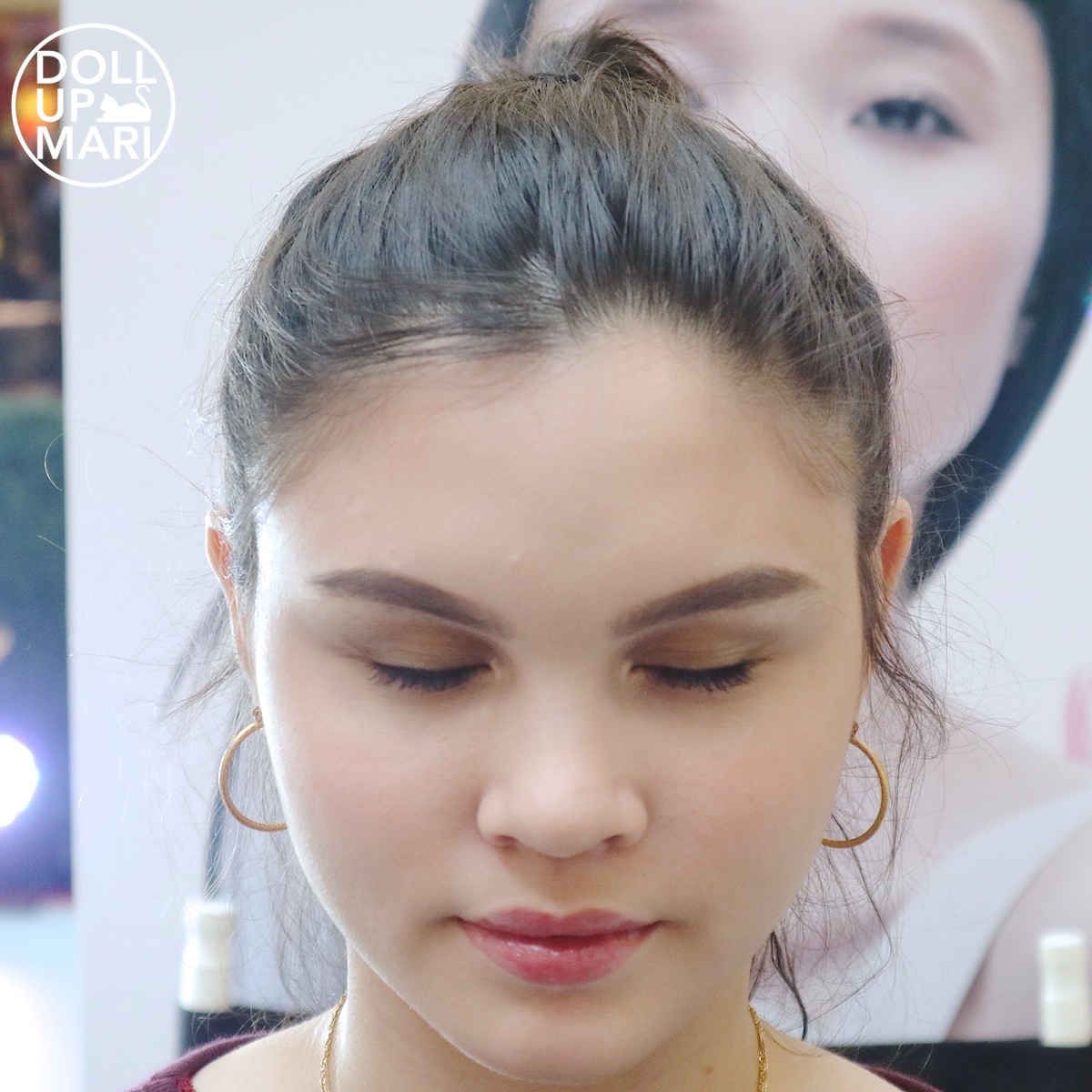 Of course, there were plenty of products for guests to be able to try for themselves.
There's Shiseido Synchro Skin Foundation.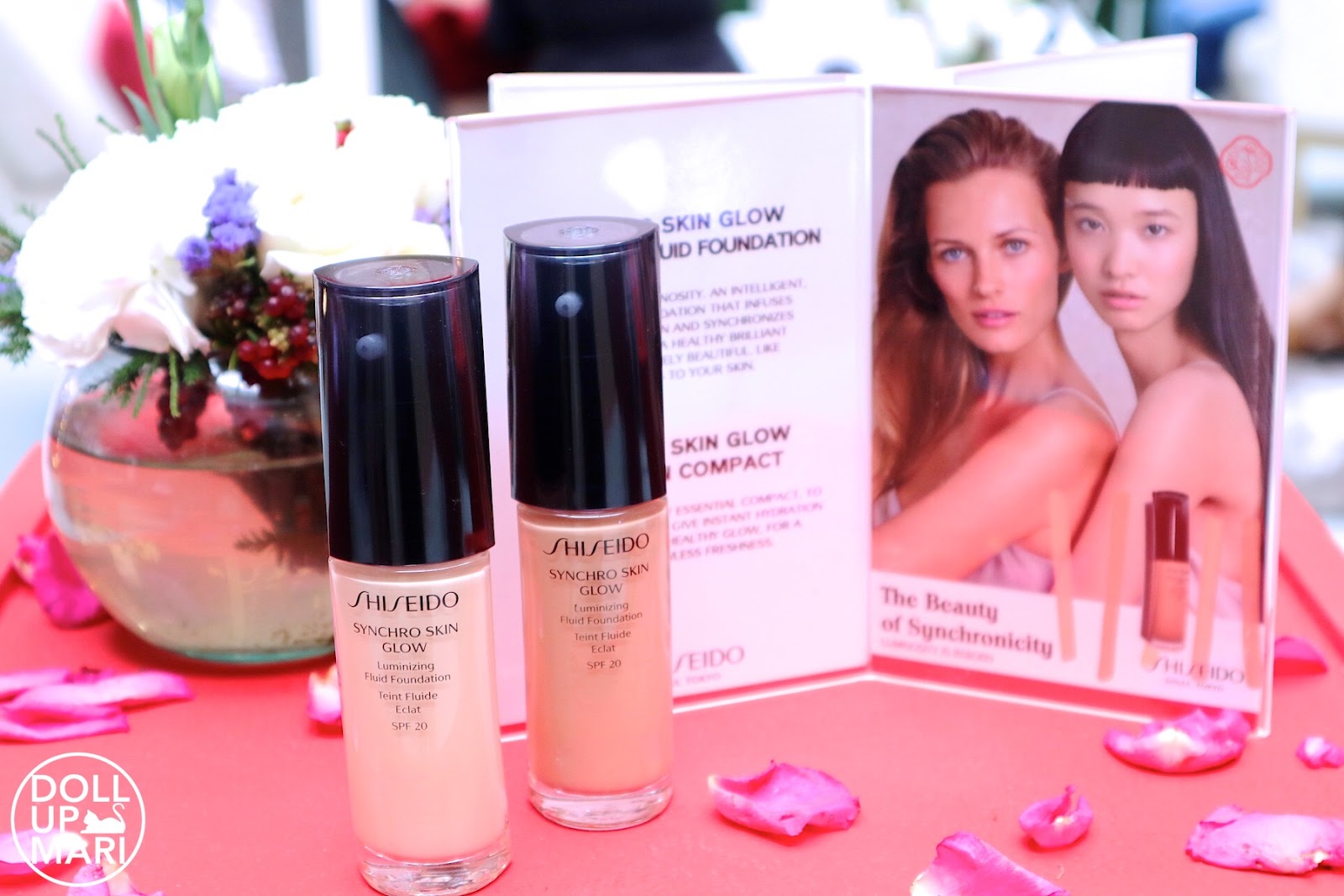 And corresponding baby samples!!!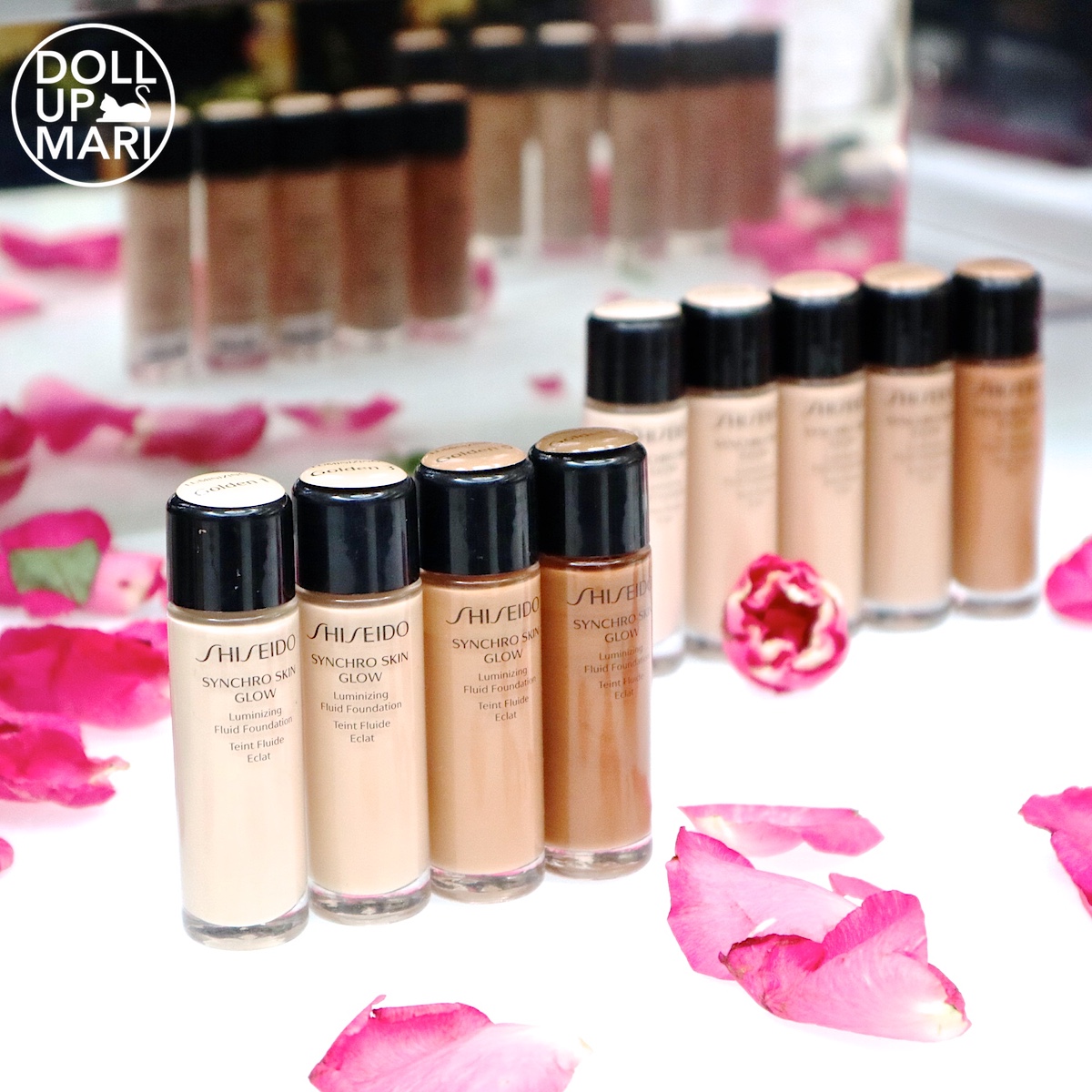 There's also Shiseido Ultimune. I also hear a lot about their Ibuki line aside from this one. This is a popular line, I think.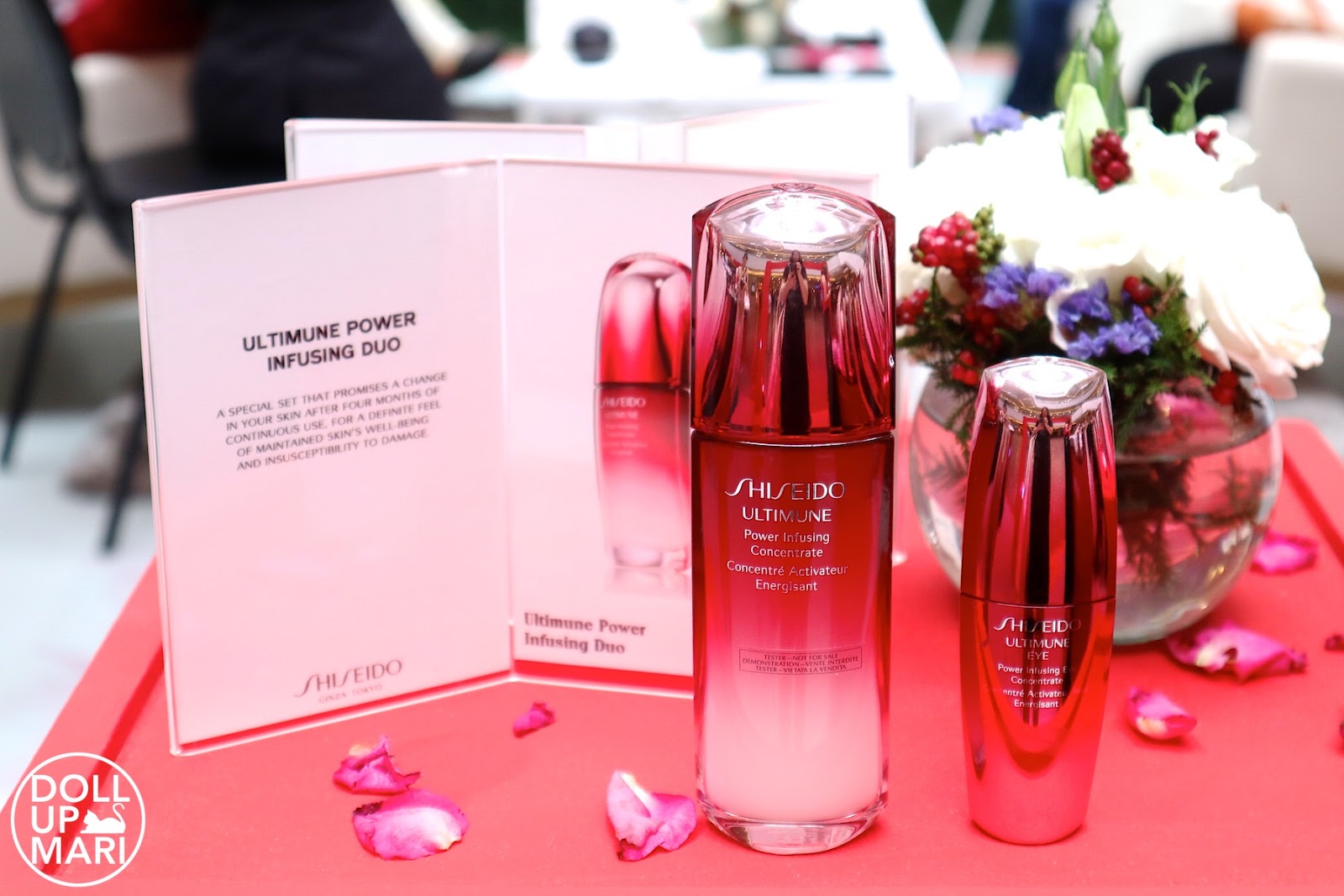 They do have plenty of promotions pertaining to sample sized versions of popular lines such as Ibuki and Ultimune so be sure to watch out for them in stores!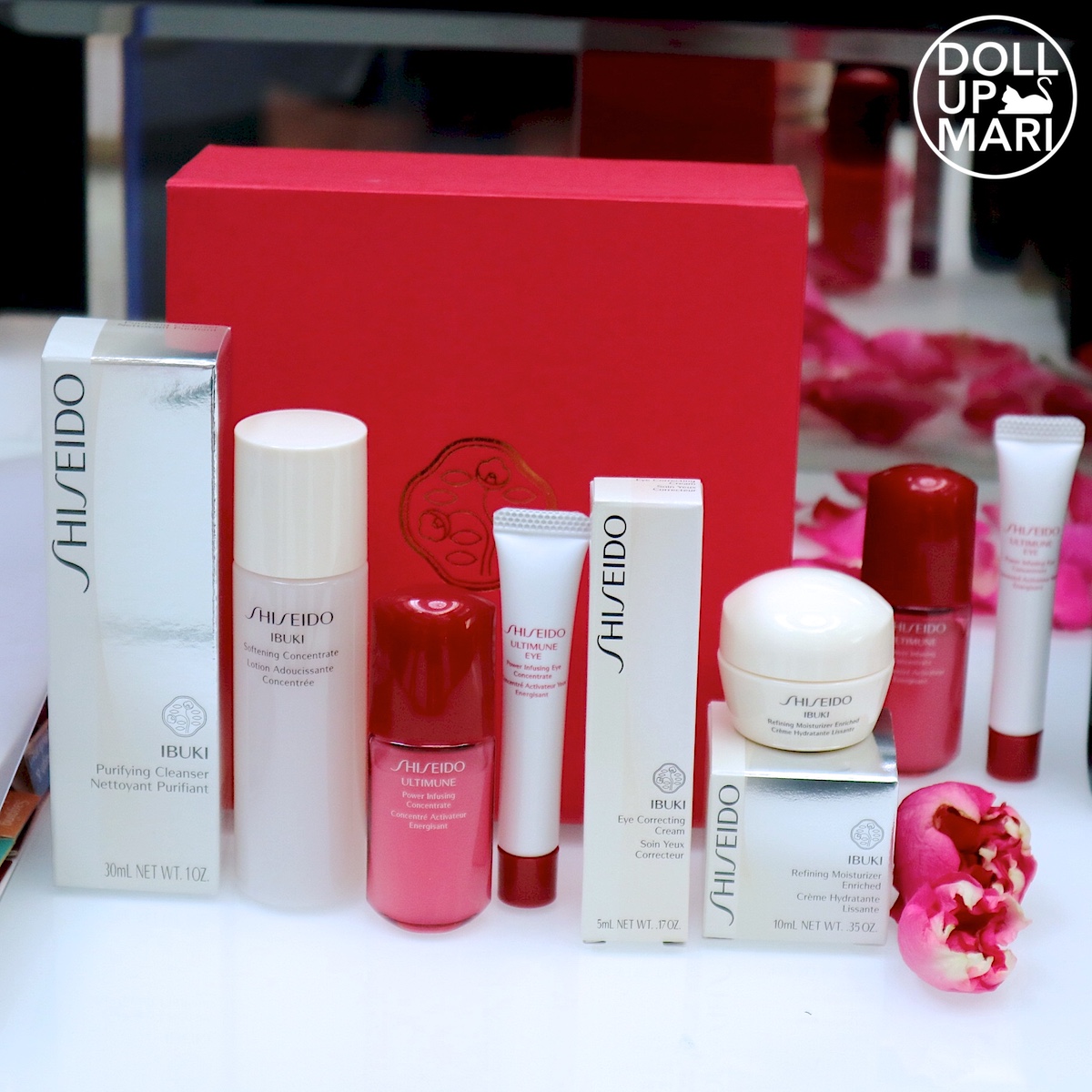 And I think since they don't have Cle De Peau yet, this is as luxe as luxe can get.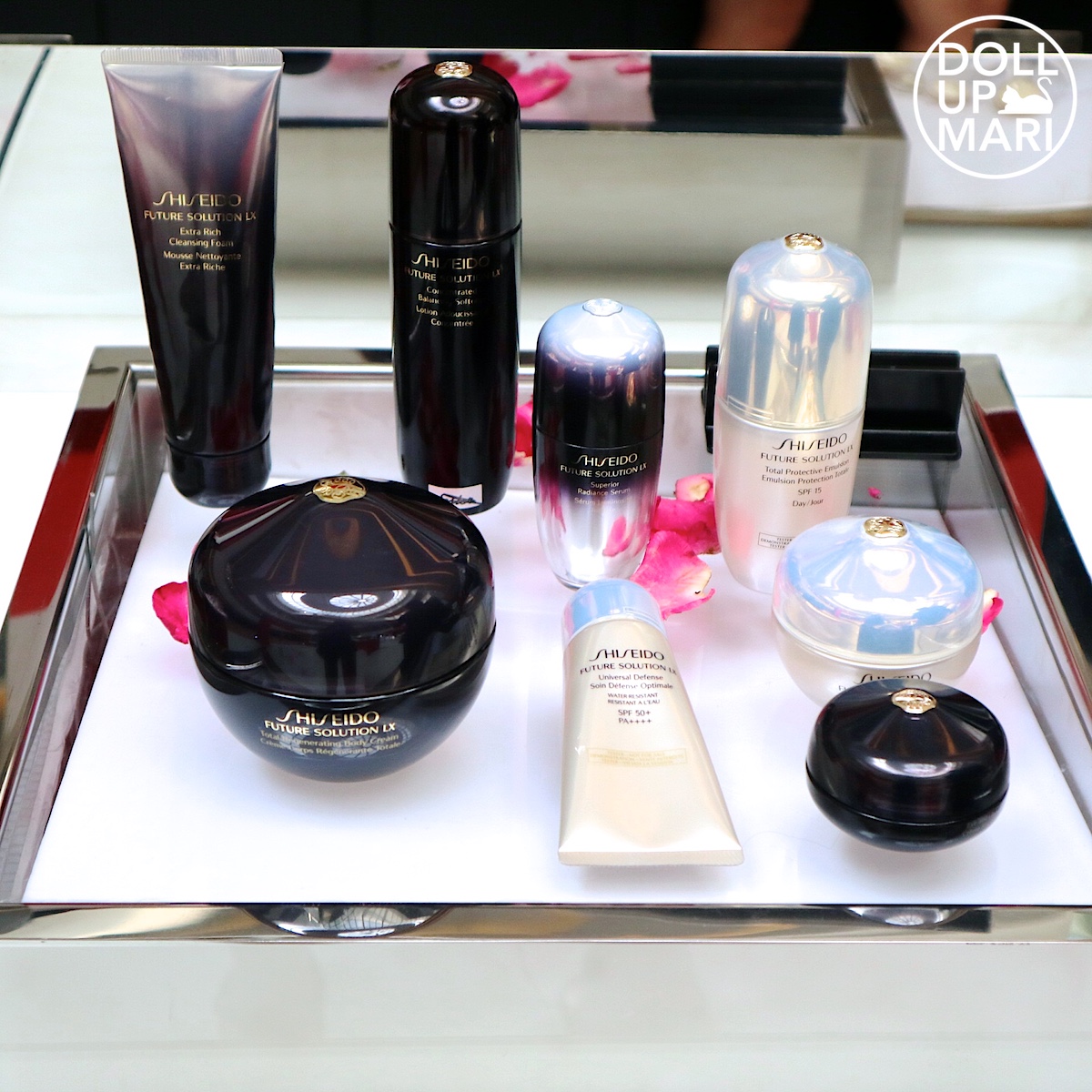 Perhaps Cle De Peau will come when SK-II is ready to come. Or in other words, when the market is ready to embrace the two high end giants. But for now, consumers can also get their fix of Shiseido Future Solution LX in baby sizes, too!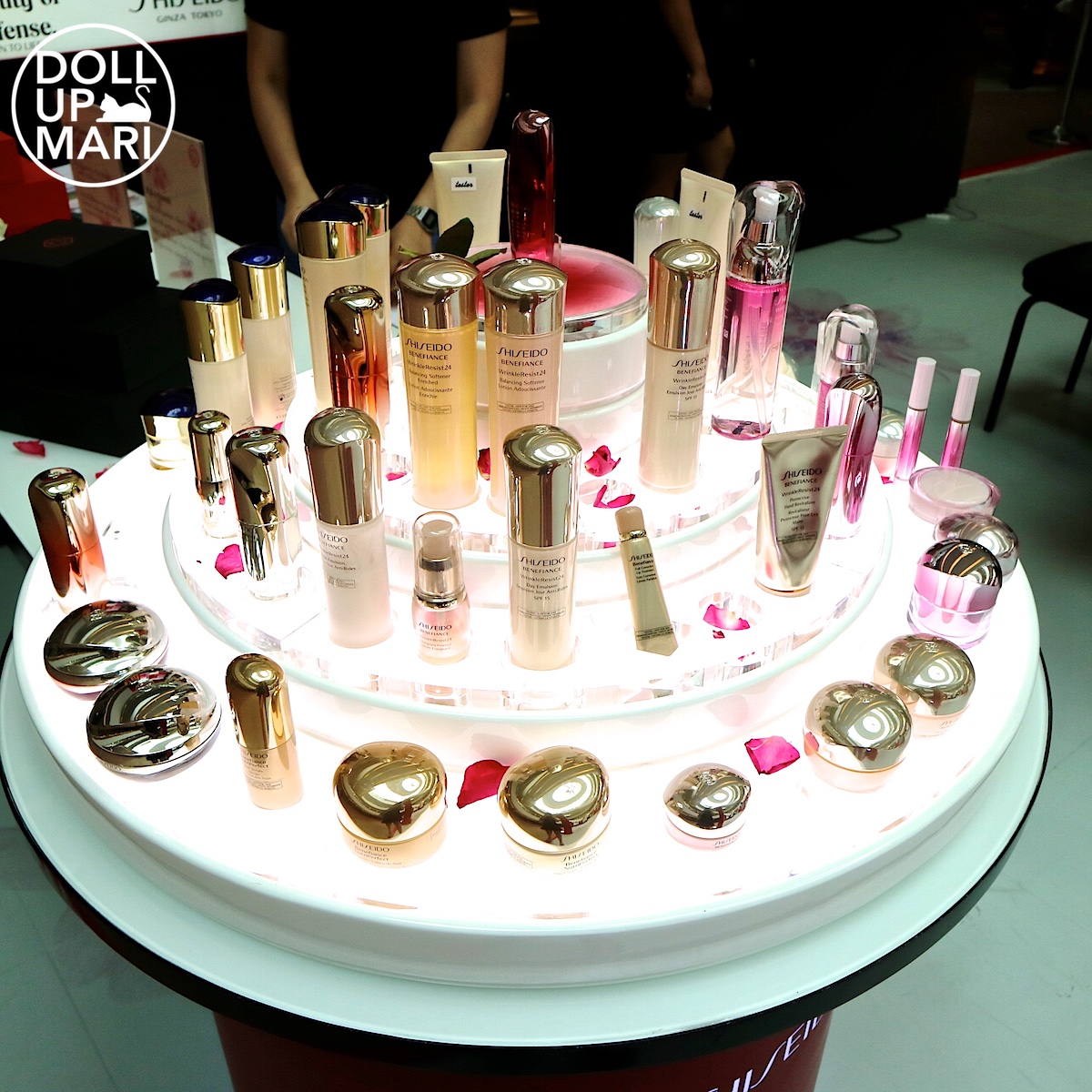 And may I just end this post by talking about how pretty this lipstick is?! I am alwaaaays automatically in love with rosy coral pinks, and I automatically like this one. This is RD305.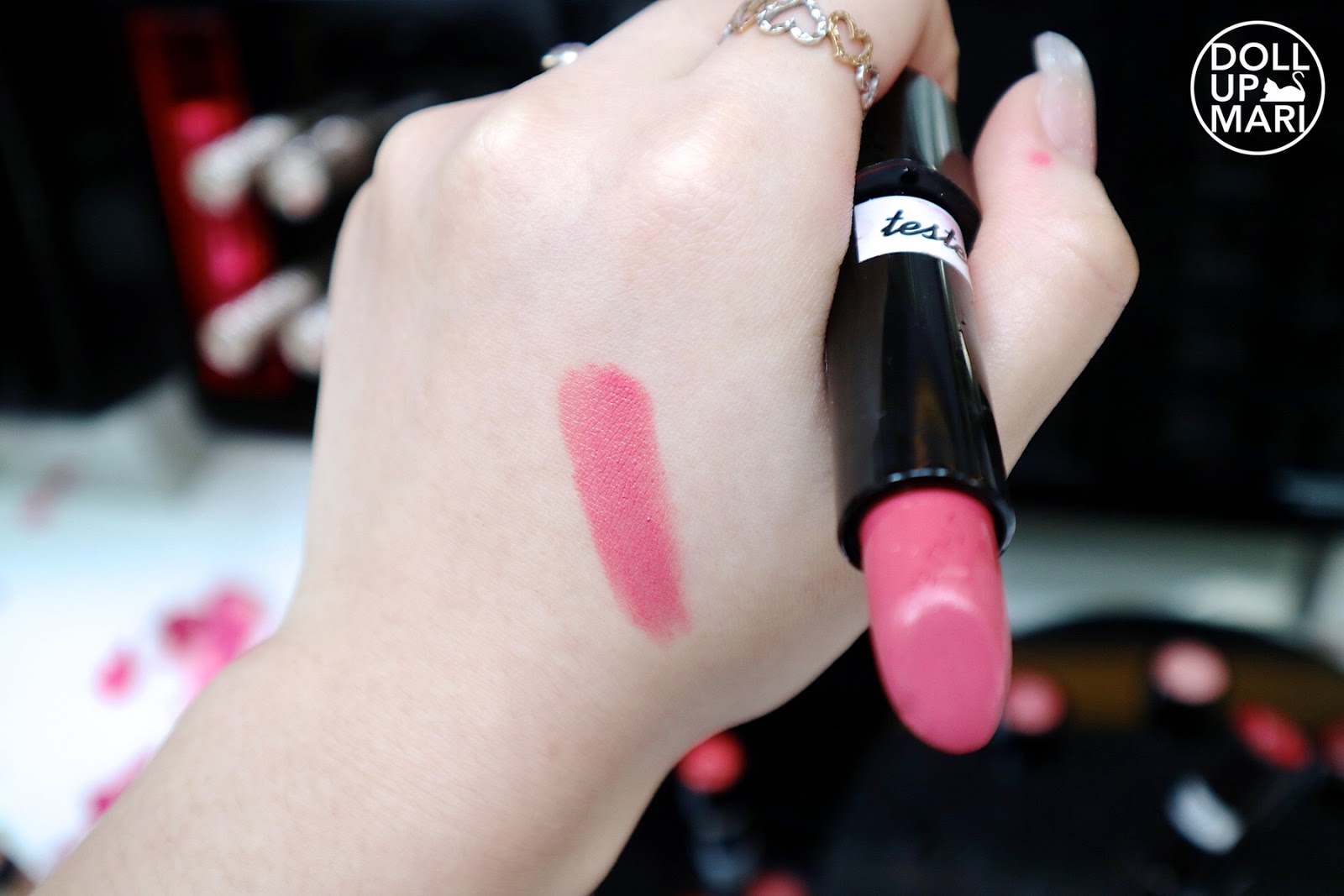 Be sure to check out Shiseido's stores to see their latest promotions. They are eliciting so many coos and Awwww's with their baby samples, I heard!