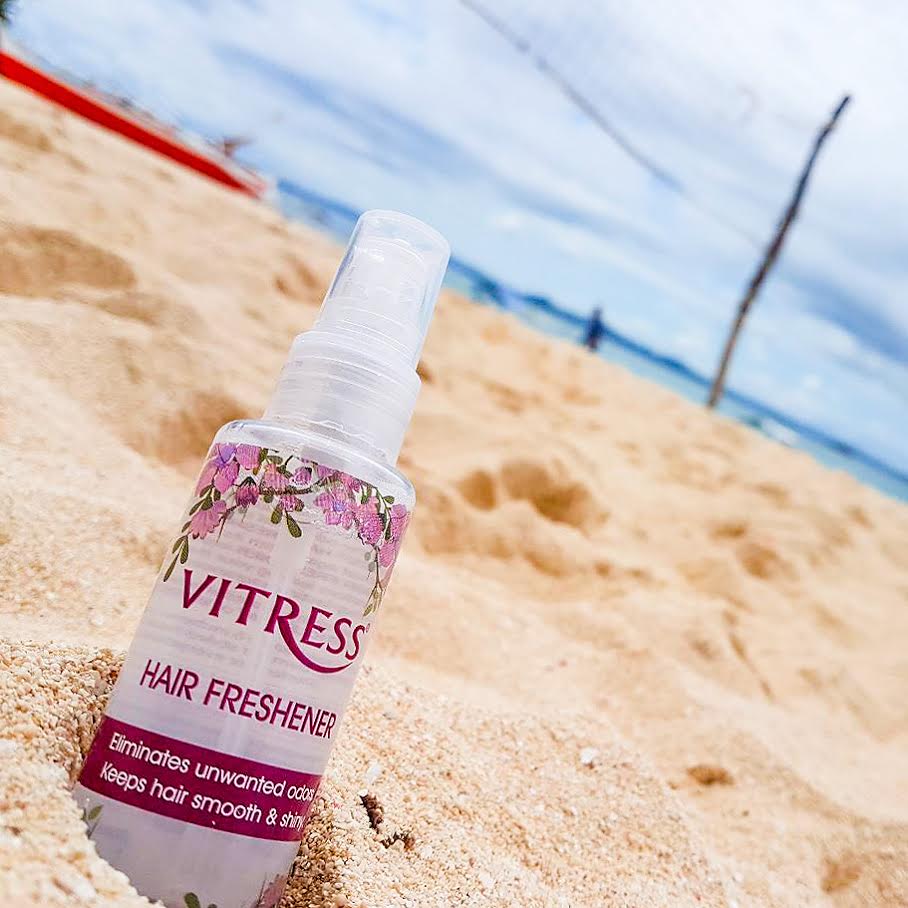 Finallyyyy!!! A brand in the Philippines made this! I have long been buying Japanese hair fragrances from abroad because there are times wherein when I cook, the odors of the foods I cook stick to my hair. There are also times wherein I've been out and about all day, with my hair smelling like smoke and sweat. And simply, there are days wherein I just wanna feel extra special with better smelling hair, even if I'm not fresh out of the shower. I'm so excited that Vitress launched its Hair Freshener!


According to them: "Confidently flaunt and flip your tresses anytime, anywhere with these refreshing hair care essentials from Vitress! Since our hair is more exposed to heat and smoke, it is best to take a spritz of Vitress Hair Freshener as its InstaFresh Technology instantly eliminates unwanted hair odor, leaving your locks with a refreshing, long-lasting fragrance and shine. Definitely perfect for your daily commute or just when you want to feel fresh for a dinner or girl's night out!"


To add, for the ladies who smoke, you should definitely try this as well!!! In Japanese society, as far as I know, lots of girls use this to mask the odors of a cigarette break that have stuck onto the hair. In Japanese society, just like in many other societies still, there is a taboo on smoking. That's why products like this do very well in Japan.

Be sure to pick up your sample from Sample Room!

Top Beauty and Female Lifestyle Blogger Manila, Philippines